We all consider dogs to be man's best friend, but sometimes, mankind doesn't exactly return the friendship. And that's not right. Dogs give us lots of love in life, and some might even argue that we don't deserve them. So when a human treats a dog badly, others become enraged.
In this case, a sweet old dog was left homeless after being abandoned by his family. His journey from there is both heartwarming and sad. Yet through it all, this dog perseveres with endless love for the people around him. One look, and he'll steal your heart. So read on, and find out what makes Larry the lab so special!
Meet Larry, the yellow lab.
A passerby on her delivery route noticed Larry and decided to help.
Love Leo Rescue
, saw the photos and knew her business had to help. She, along with volunteer rescuers were able to get Larry into a car and drove him for two hours to Los Angeles for medical attention.
Sweet old Larry wagged his tail in enjoyment for those who rescued him.
Larry began looking for a forever home.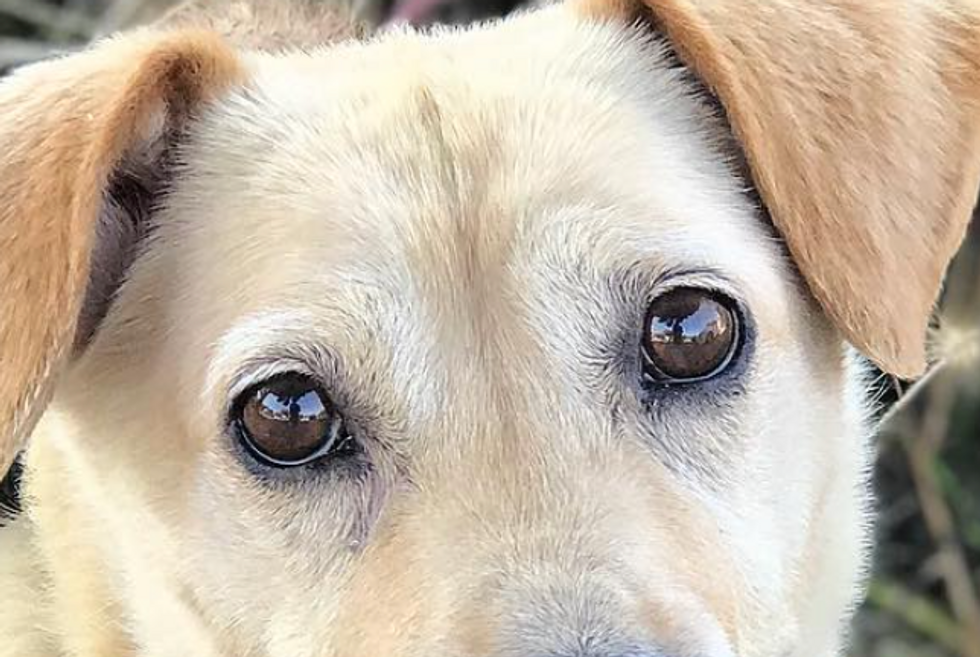 After his stint at the vet, Larry was moved to a doggy daycare facility. From there, rescuers sought to find him a forever home—but there were a couple of setbacks. "Not everyone wants a dog with an automatic expense attached," Sasha Abelson told
The Dodo
. "And he doesn't like being alone, but he's been abandoned, so we can't really blame him for that."
Larry's had some bad luck, but we're hopeful for his future.
All Larry wants from people are head pats, ear scratches, and love.
He's a big fan of walks, despite his age and loves people. His rescuers at the shelter are waiting for the perfect person to come along and bring him home, and we've got our fingers crossed that it happens soon for this sweet boy! If you're interested in adopting Larry,
contact Love Leo Rescue for more information
. If you know someone who might be interested, share this story. If not, share it anyway! A dog like Larry deserves to have his story shared with the world.