Our dogs are our best friends - they lounge with us, play with us, and jump for joy when we dig out their leash. All-in-all, many of us couldn't imagine life without them.
So, naturally, the thought of our precious pooches going missing is unbearable - not knowing where they are, if they're okay, or if they'll ever find their way back home is unthinkable.
But one clever canine has captured the hearts of the internet this week for knowing exactly what to do after going missing.
Keep scrolling for the adorable snaps...
It's safe to say that dogs are one of the world's most popular pets.
so damn cute.
They are truly man's best friend...
entire sofa, many of us couldn't live without our furry friends.
In fact, it's basically what unites the internet...
There's one thing it seems we can all agree on – our canine pals are too good for this world.
Dogs are known and loved for their loyalty...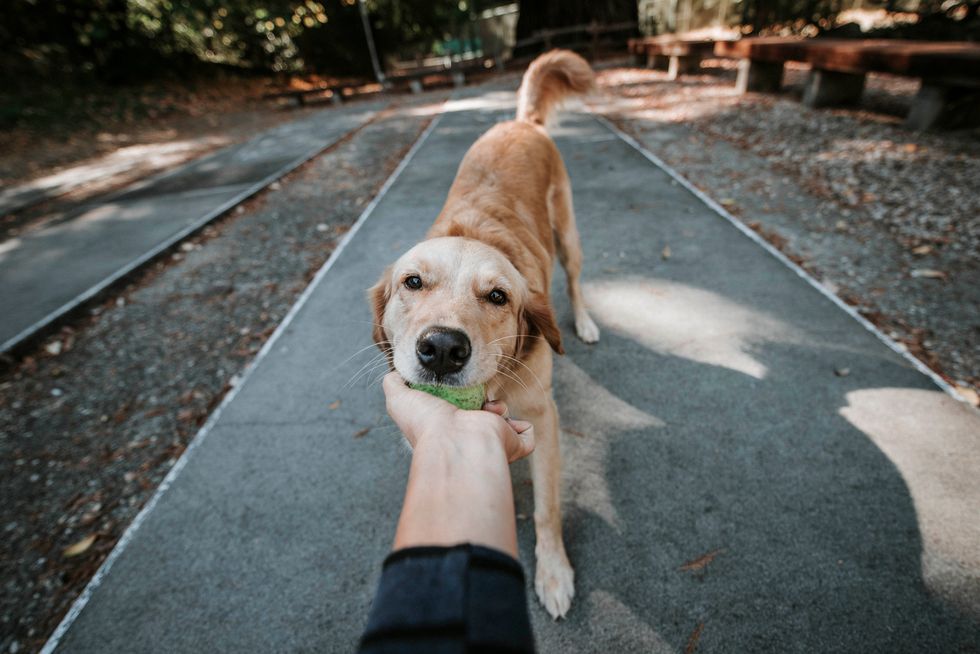 via: Getty Images
Because let's face it, dogs are
the most
loyal pet you can have.
They are part of the family.
Once you become a dog-parent, there's no going back...
It's hard to imagine a life without having a pooch to come home to.
Most of us couldn't imagine the pain of a pet going missing.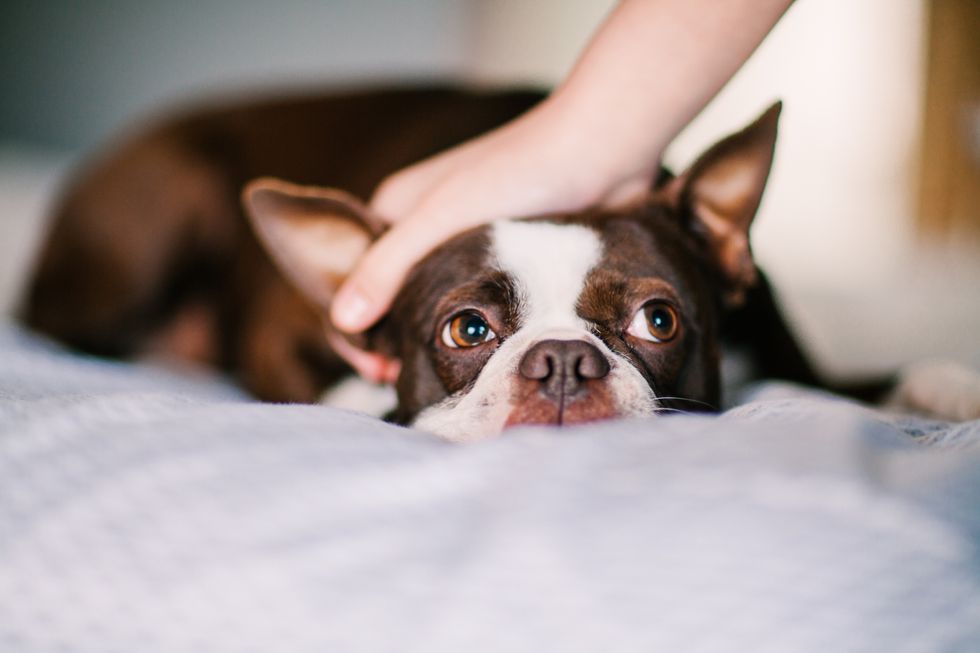 via: Getty Images
The thought of it alone is pretty unbearable.
Well, one dog has truly captured the hearts of the internet this week.
And his story is utterly heartwarming.
Last week, a sweet doggo named Chico got separated from his humans.
But he knew exactly what to do and figured out the best place to go for help.
And let's just say...
Officers at the Odessa Police department in Texas got a rather unexpected visitor as Chico strolled through the door. Keeps scrolling for the pics.
Chico wandered over to the desk.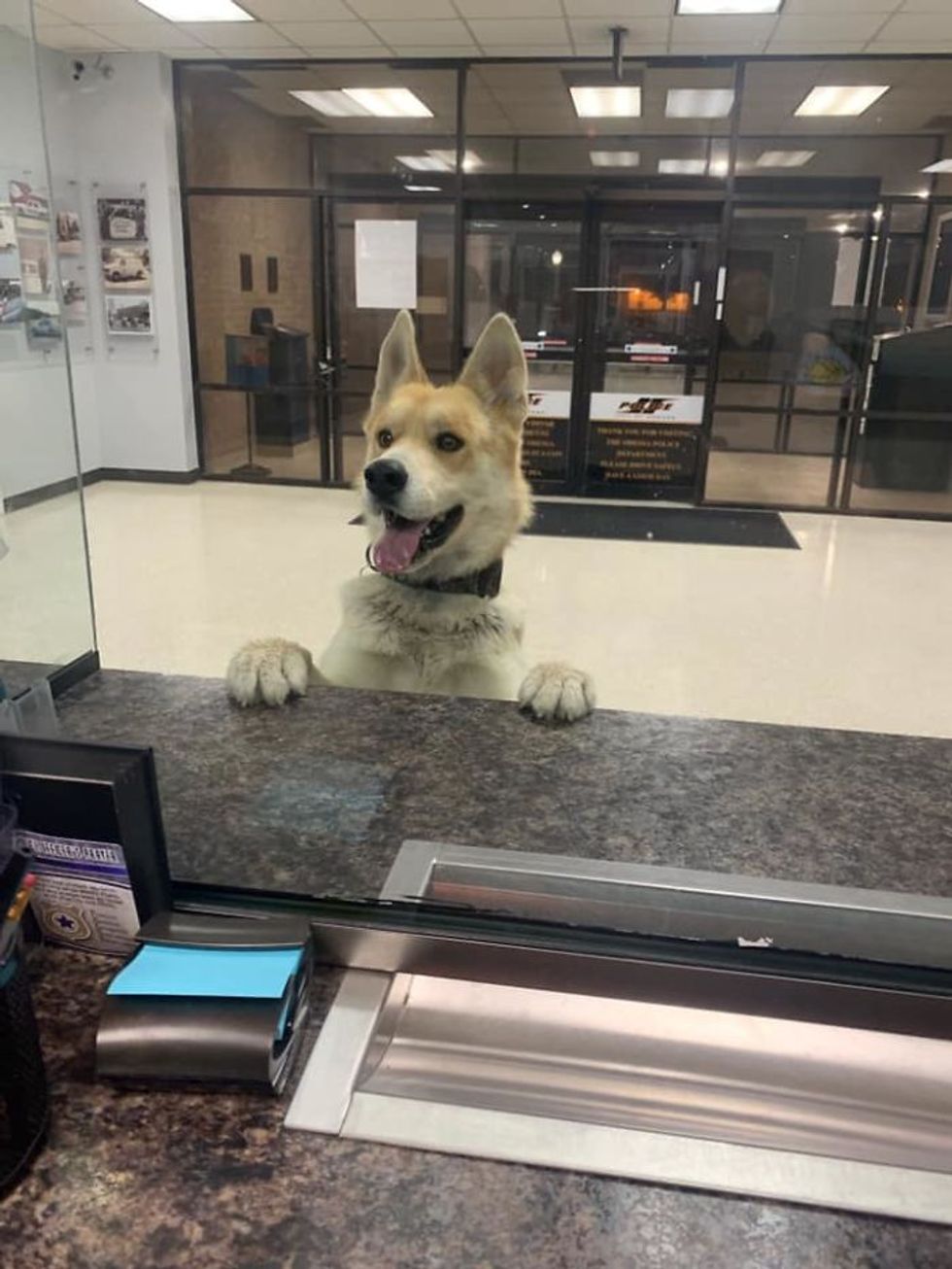 via: Facebook / Helge O. Svela
According to
Bored Panda
, Sergeant Rusty Martin was among the officers who received Chico and said that he didn't seem distressed at all, despite being lost.
The officers fell in love with him.
"We were all excited to have him in the building," Martin said. "We had a tennis ball and threw it in the lobby for a bit. Everyone loved him."
After hanging out at the station for a little while...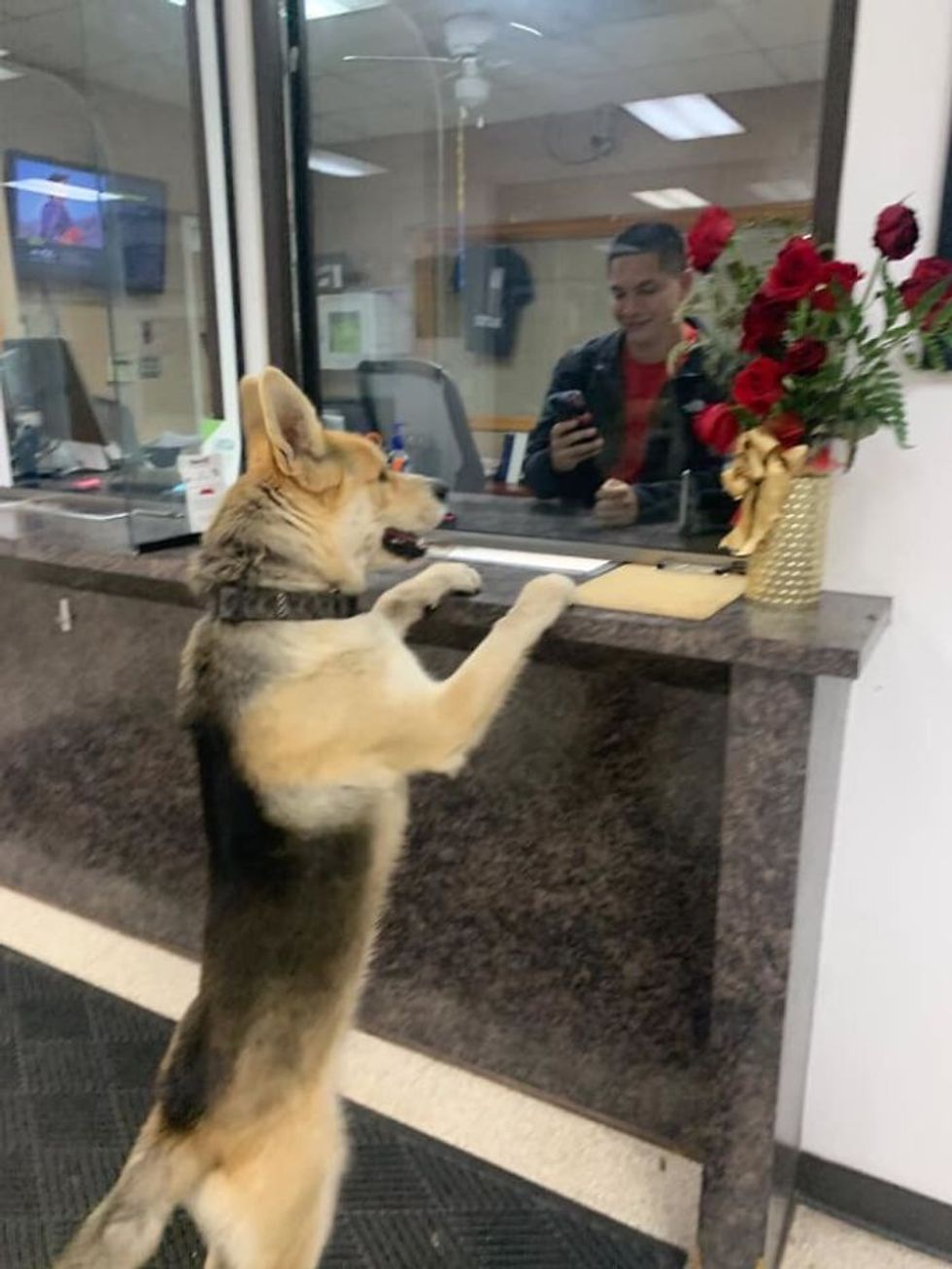 via: Facebook
Officers set on returning him to his owners, which was no easy feat considering his ID tag had fallen off his collar. So, animal control were dispatched to check for a microchip.
But Chico had other ideas.
The adorable pooch snuck out before animal services could get there.
But, don't worry...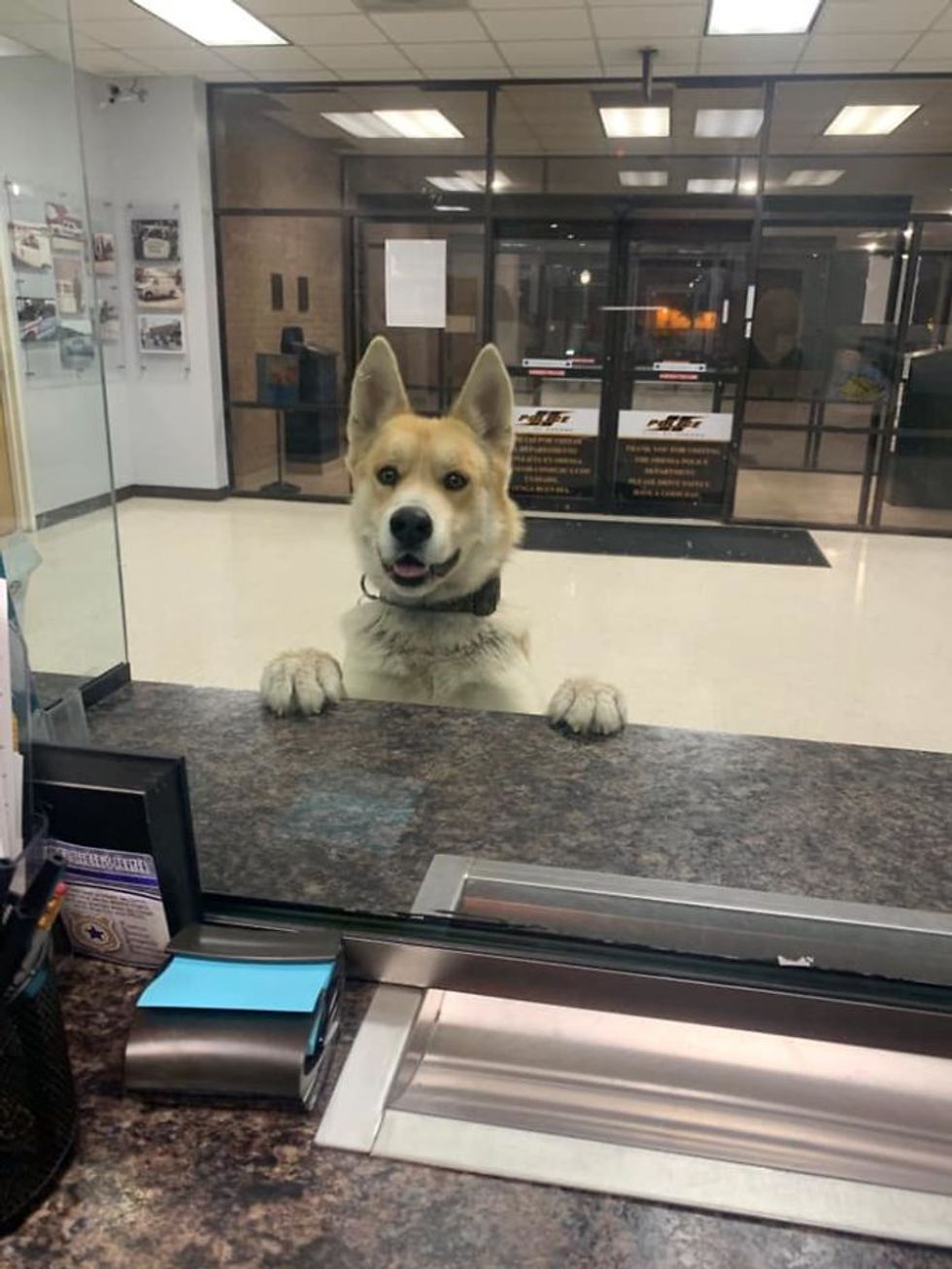 via: Facebook
Luckily he headed back to his owners and got home safe and sound. "The owner responded the next day [to say that] it was his dog and he had returned home. He lives about a mile from the station," Martin explained. Want another wholesome dog story? Keep scrolling to learn more about a sweet doggo that walks 4 miles every say to say hi to everyone in town.