Dogs are smarter than we ever give them credit for - but one particular pooch has absolutely wowed the internet this week with their ingenuity. Heidi the German Shepherd proved herself to be a real hero when she swam for over eleven hours to ensure the rescue of her owner. Read on for her incredible story.
It's safe to say that dogs are one of the world's most popular pets.
so damn cute.
They are truly man's best pals.
entire sofa, many of us couldn't live without our furry friends.
In fact, it's basically what unites the internet.
There's one thing it seems we can all agree on – our canine pals are too good for this world.
But one dog has really captured the internet's heart this week.
And his story is just adorable.
If you have a dog, you know one thing.
You can never be quite sure what they're going to bring into your home ...
One cute thing about dogs?
They seem to have an almost innate need to help out their owners in times of need.
And one dog has proven themselves as a true hero this week.
After their owner was in an accident one pooch went above and beyond to look out for them.
This is Heidi.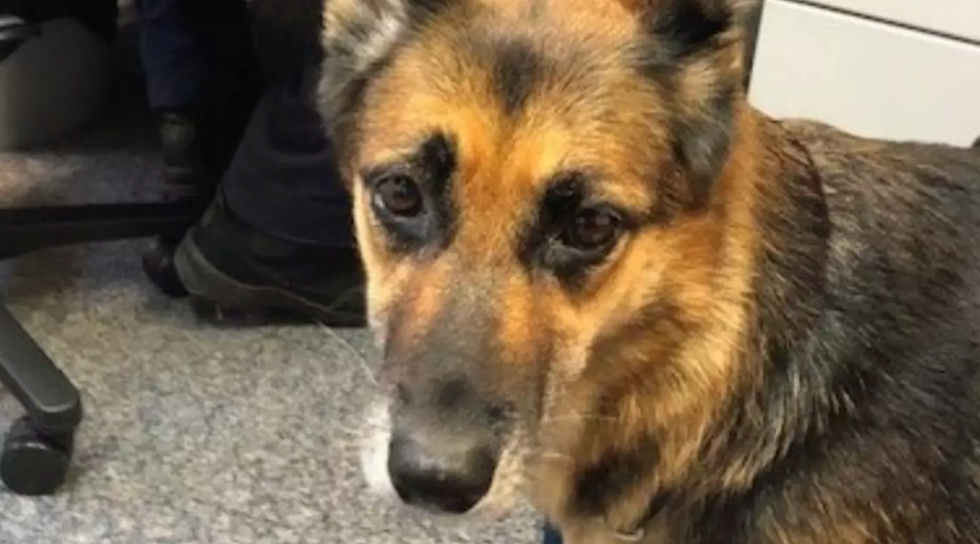 via: Queensland Police
She's a German Shepherd from Queensland, Australia.
And boy, is this dog a hero.
In fact, her owner owes Heidi her life.
The two were on a fishing trip when tragedy struck.
The boat started taking on water and lost power in the middle of the ocean.
But Heidi knew what to do.
She took off swimming in order to save her owner's life.
And luckily, this swimming dog didn't go unnoticed.
A fisherman spotted Heidi alongside floating debris from the boat.
A rescue mission was immediately launched.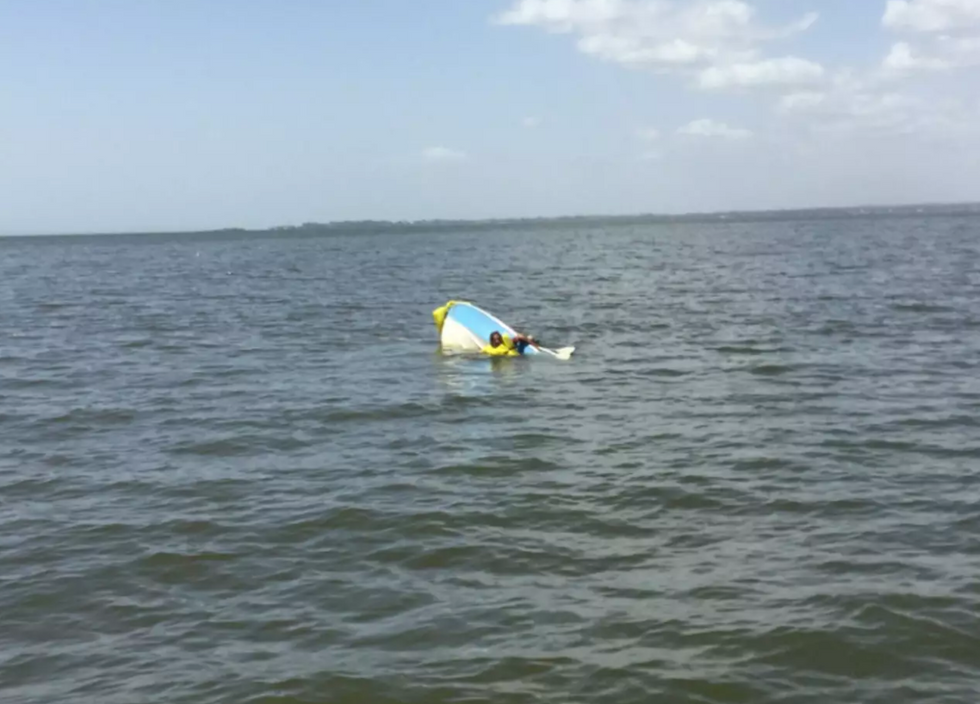 via: Queensland Police
Naturally, authorities assumed the dog probably wasn't operating the boat solo.
They threw everything into the rescue mission.
Including Rescue 500 helicopter, four police vessels, a Marine Safety Queensland jet ski, the Volunteer Marine Coast Guard and the Volunteer Marine Rescue.
The search eventually found the upturned boat.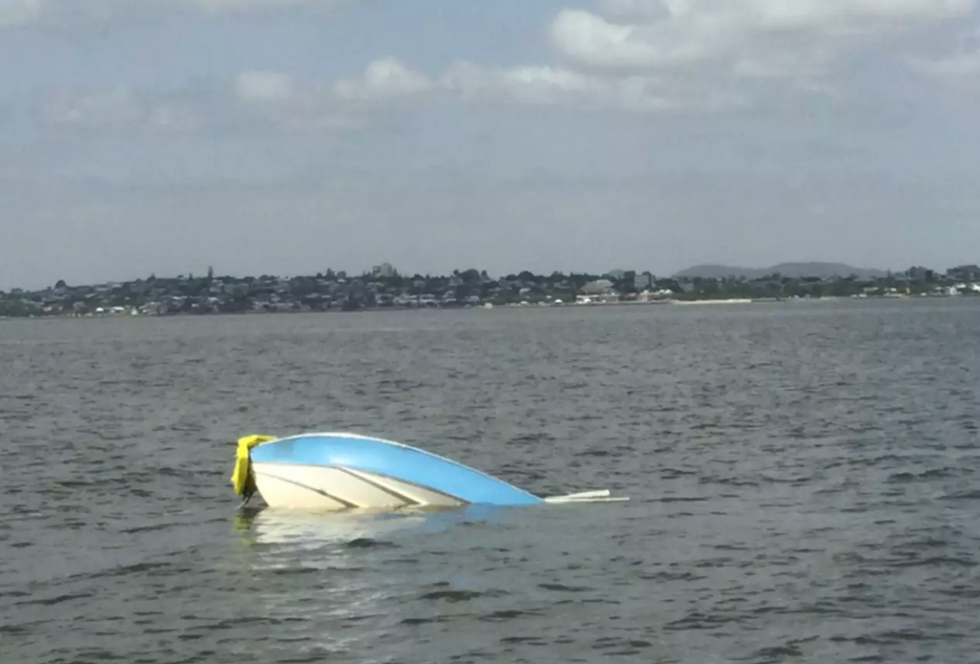 via: Queensland Police
And clinging on for his life was Heidi's owner.
Amazingly, the owner had survived by treading water.
He'd been waiting for fifteen hours and hoping someone would come to his rescue.
Amazingly, Heidi had swum in the dark for eleven hours.
It's like she knew she was the best hope her owner had of being rescued.
"We would take this opportunity to remind boaties to plan for the worst when they're out on the water."
"Always wear personal flotation device and ensure that your safety equipment, including EPIRBs, are tested and in good order," said Senior Sergeant Jay Bairstow from Brisbane Water.
Here's the adorable moment Heidie and her owner were reunited.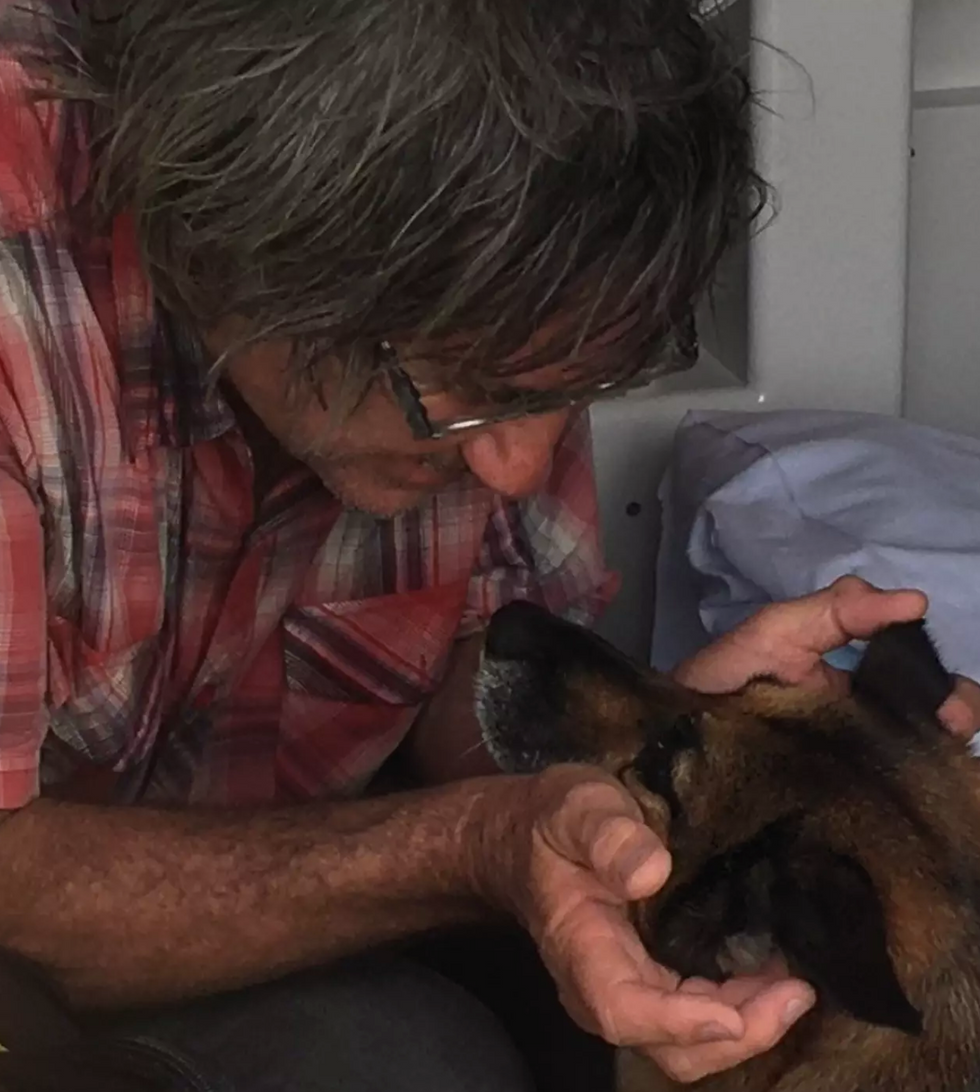 via: Queensland Police
"Thankfully there was a happy ending to this search and Heidi was able to be our honorary PD for the day."
Heidi was miraculously in perfect health after her ordeal.
Want more doggy hero content? Scroll on ...