A dog with a birth defect has been stood up while on his search for a forever home.
Keep scrolling to read Jack's heartbreaking story...
There are too many dogs stuck in animal shelters these days.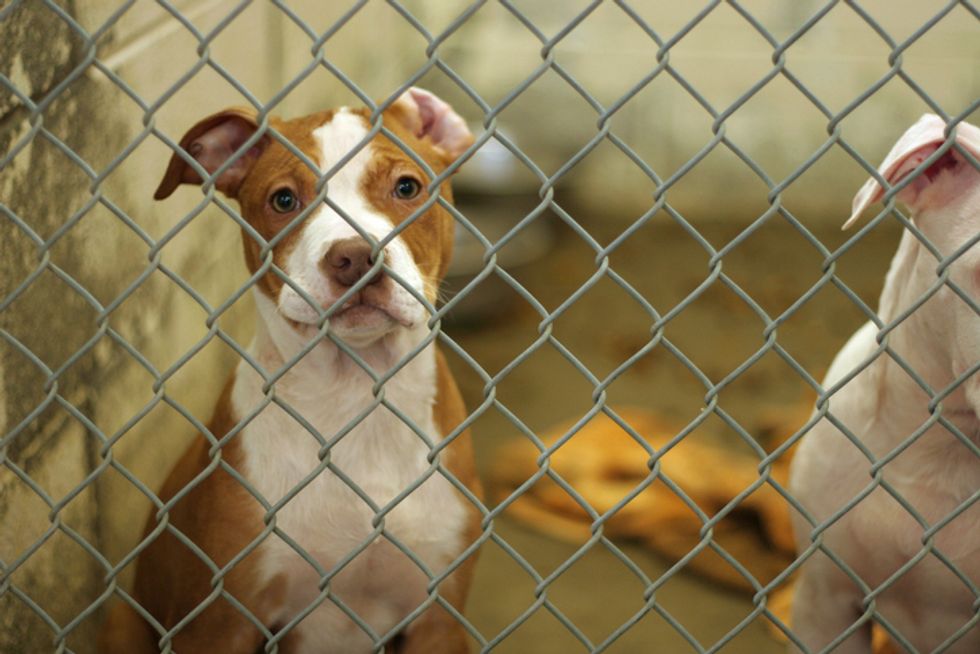 via: Getty
According to 
statistics by the ASPCA
, approximately 3.3 million dogs are surrendered into animal shelters nationwide every single year.
A dog isn't just for Christmas...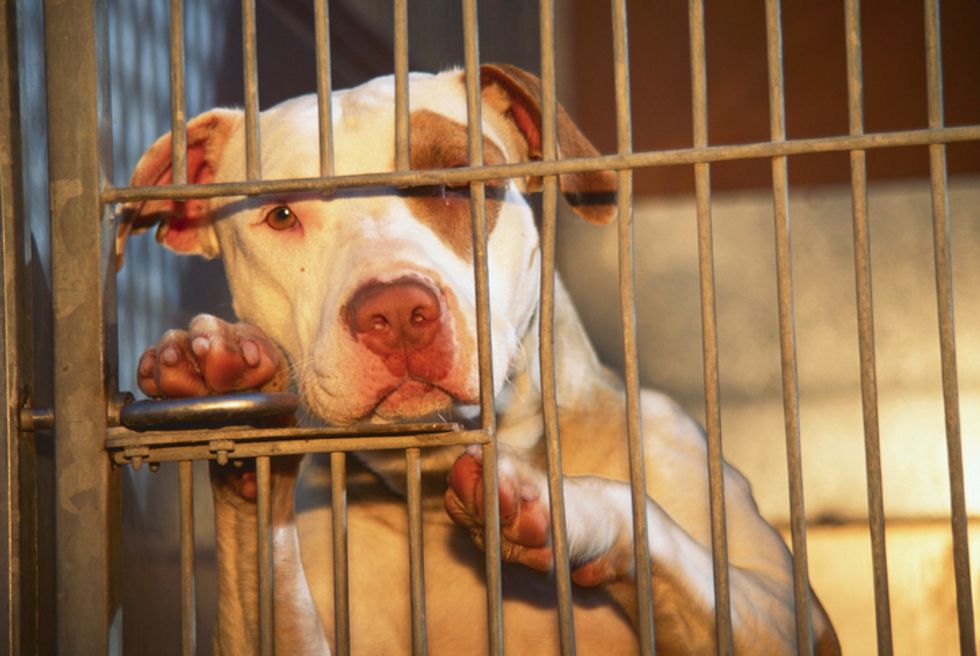 via: Getty
But sadly, too many people don't realize this and are quick to give up their pooches once they've grown bored and tired of them.
And, even more heartbreakingly so...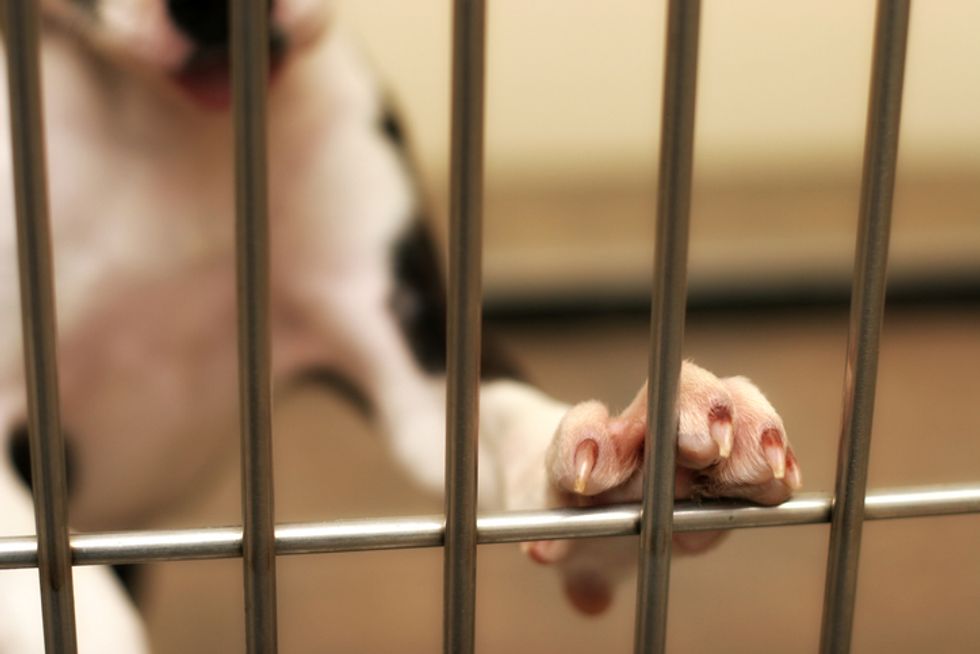 via: Getty
Around 670,000 of these pooches are euthanized every year as a tragic result of never being adopted.
An animal shelter is no home for a dog.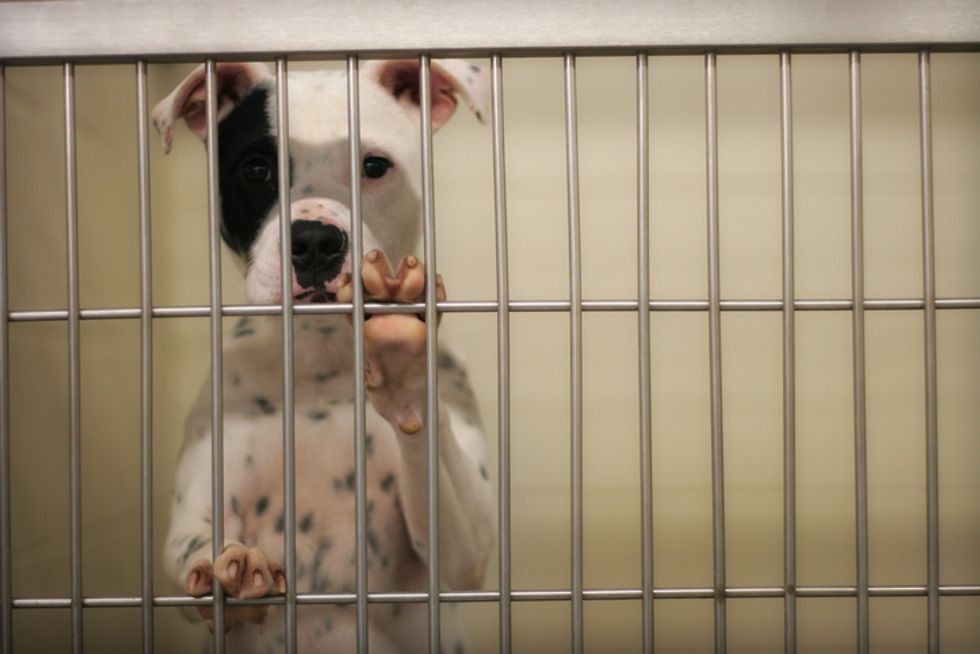 via: Getty
The permanently unsettled, and somewhat chaotic and overcrowded environment of a shelter can cause great stress to our poor pooches.
But finding a forever home for these shelter dogs is no easy task.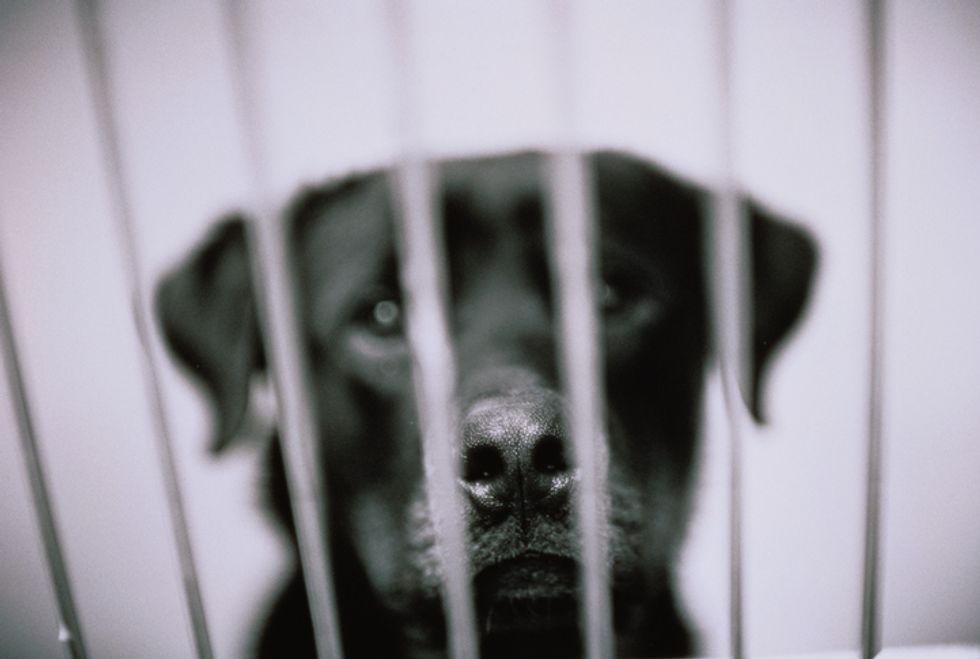 via: Getty
Thanks to the trend of "designer puppies" being on the rise, the older, cross-bred dogs find themselves being left unwanted in their shelters.
People would rather spend thousands of dollars on a purebred pup than open their homes to an older dog...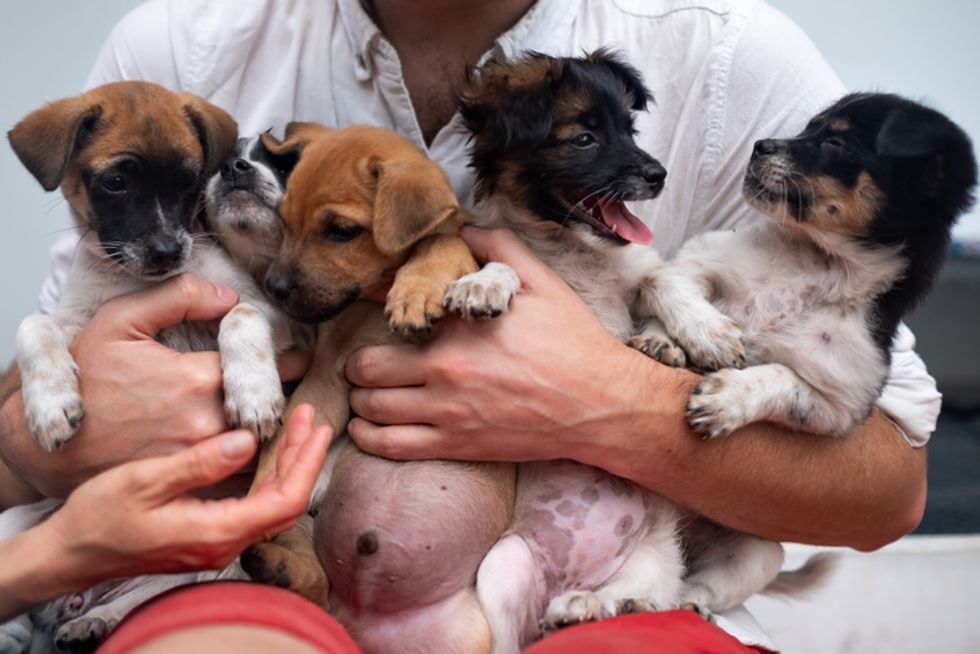 via: Getty
It's simply heartbreaking.
And, if a rescue dog happens to suffer from any illnesses or disabilities...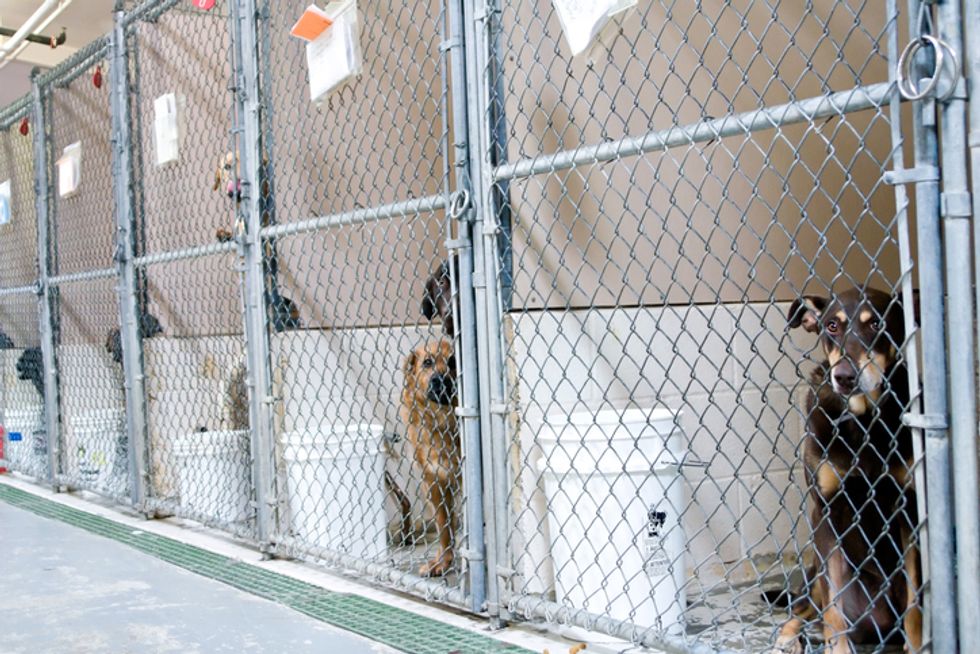 via: Getty
It becomes
even
harder to find them a forever home.
Many disabled and disfigured dogs are instantly judged...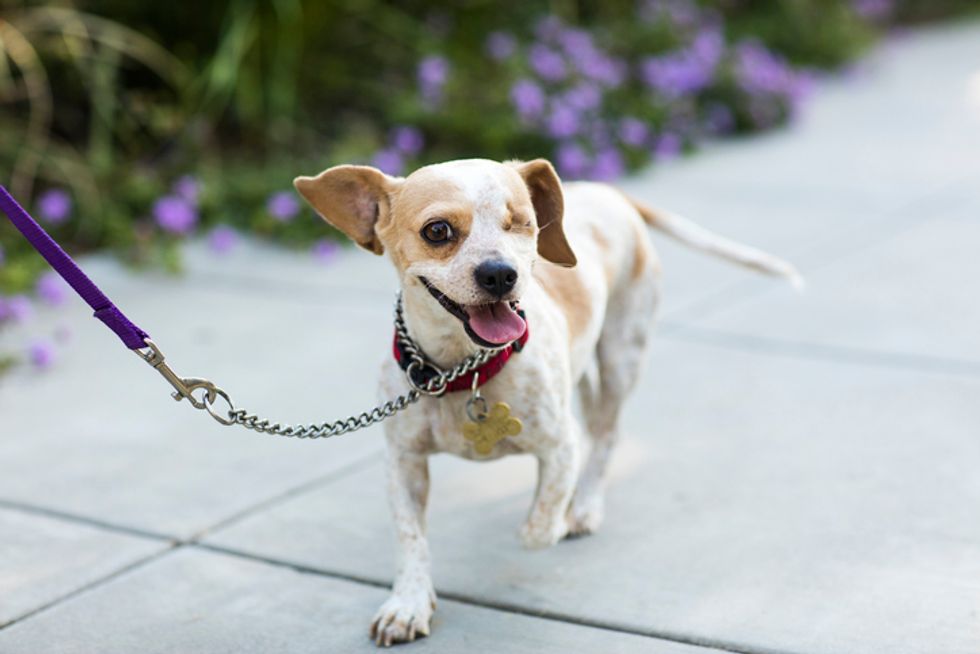 via: Getty
And many people struggle to see past their appearance.
But it's important to remember...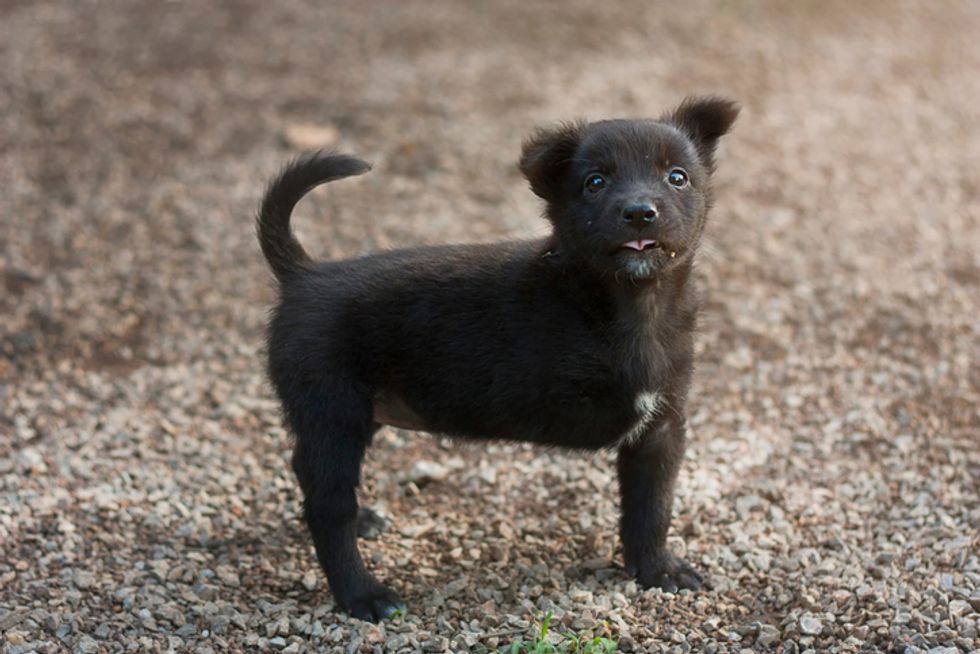 via: Getty
That disabled dogs need love too.
This brings us to the heartbreaking story of Jack.
A pup on the hunt for his forever home.
Jack is a 9-month-old American Bully.
But as you may notice, Jack has a birth defect.
He was born with a condition known as spina bifida, as per Fox19.
A condition that occurs when the spine and spinal cord don't form properly.
Spina bifida can have many effects, one of the main ones being movement problems.
Currently at an Ohio rescue shelter, Jack is on the hunt for his fur-ever family.
A family that can give him the love and attention he needs.
Just like any dog deserves.
But sadly, Jack's search has not been going well.
As he was recently stood up by someone who had expressed interest in adopting him.
Peaches Bully Rescue shared the sad news that Jack had been stood up on Facebook.
They wrote, "Jack was very sad when his meet and greet person was a no show, no call. He had a bath, got his fancy harness on, had a fresh diaper, and a dedicated foster team that drove 40 mins each way just to end in huge disappointment.
"Obviously, that wasn't his family. Morgan, the nice lady from Cabela's, bought him a new toy to help him forget this experience. Thank you!!"
"Your family will come sweet boy and when they do, they will be perfect."
The post has since been flood with comments, likes and shares.
And it looks like some good could come out of it...
As in another post, the rescue centre revealed that they've since had over six hundred inquiries and two hundred applications.
They wrote, "Jack and our team are so touched by the immense support and networking that this community has done. We have received over 600 inquiries and 200 applications for adoption which we are processing. Jack's post has reached over 3 million people!!!!"
We hope Jack finds his forever home very soon!
For more on adopting dogs, keep scrolling to read about how one major beer brand are doing their bit to help rehome our shelter dogs...