Trump's Tampa rally is the second to end in casualties, as social distancing is a no show and temperatures soar…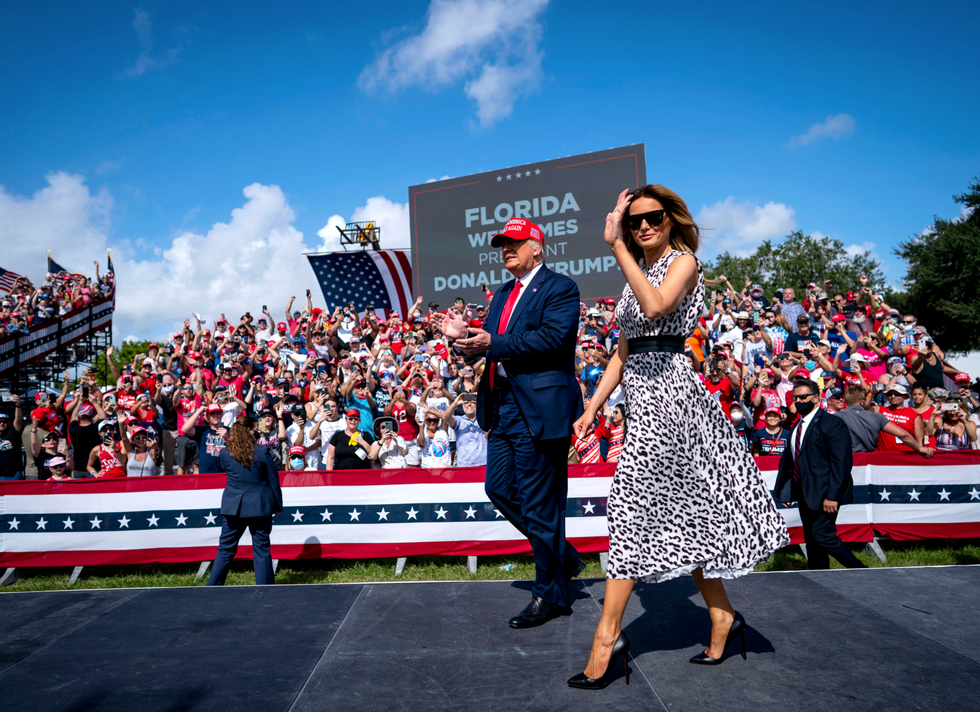 During a global pandemic, you would think rallies with thousands upon thousands of people would be avoided, but not Trump ones. His latest Tampa rally is the worst yet…

Yeah, for some reason, they want to see Donald Trump in the flesh.

But his have been slightly (only slightly) safer as there was some social distancing.

The events also seem to contain some strange sights…

I know, it sounds like a crudely edited meme you'd find in the depths of Twitter binge, doesn't it?

Thousands of supporters were seen cheering for the president at the Tampa Rally, with zero social distancing.

Until he got infected with it himself, but he lived to tell the tale… And downplay the virus of course.

"I will be leaving the great Walter Reed Medical Center today at 6:30 P.M. Feeling really good! Don't be afraid of Covid. Don't let it dominate your life. We have developed, under the Trump Administration, some really great drugs & knowledge. I feel better than I did 20 years ago!"

Now, telling a country to not be afraid of a virus that has killed over 200,000 Americans is an extremely reckless thing to say…
And, of course, people were not happy with his choice of announcement, considering thousands of Americans losing loved ones to the disease.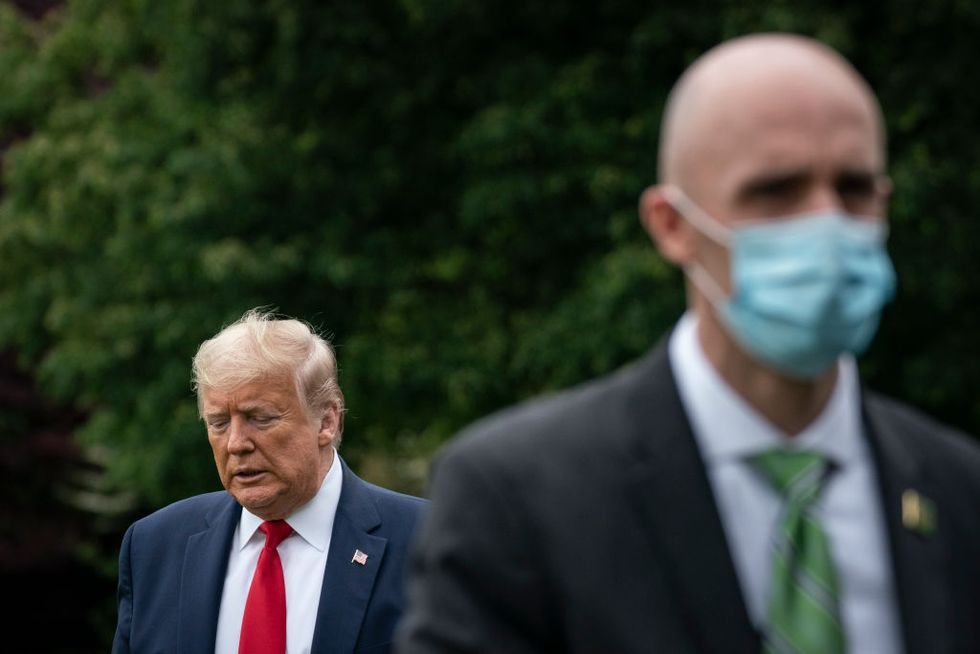 And to stop referring to it as a "blessing in disguise."

During a phone call with Fox Business on Thursday morning, the President revealed some details about his health, including the fact that he's a "perfect physical specimen…" and is now "immune" to coronavirus.

"Yeah, they're going to get it. I'm back because I am a perfect physical specimen and I'm extremely young, and so I am lucky in that way." Young?

Scientists have not yet confirmed if this is the case, though they are hoping that it's true.

Trump is evidently so wrapped up and convinced by his claims of immunity that he decided it is time to start hosting very public events again.

"Thousands upon thousands" of Trump supporters waving flags, turned up to see the president at the Tampa Rally.

Firemen ever resorted to spraying Trump and his supporters to try and cool the crowd down.

Thousands could be seen packed together like sardines while the sun beamed down. A fire truck soon came to the rescue.

So the cooling spray was welcomed by the crowd, with many turning their backs on Trump to get sprayed.

He said, "let's take care of those son of a bitches." After which the spray soaked the press to his delight.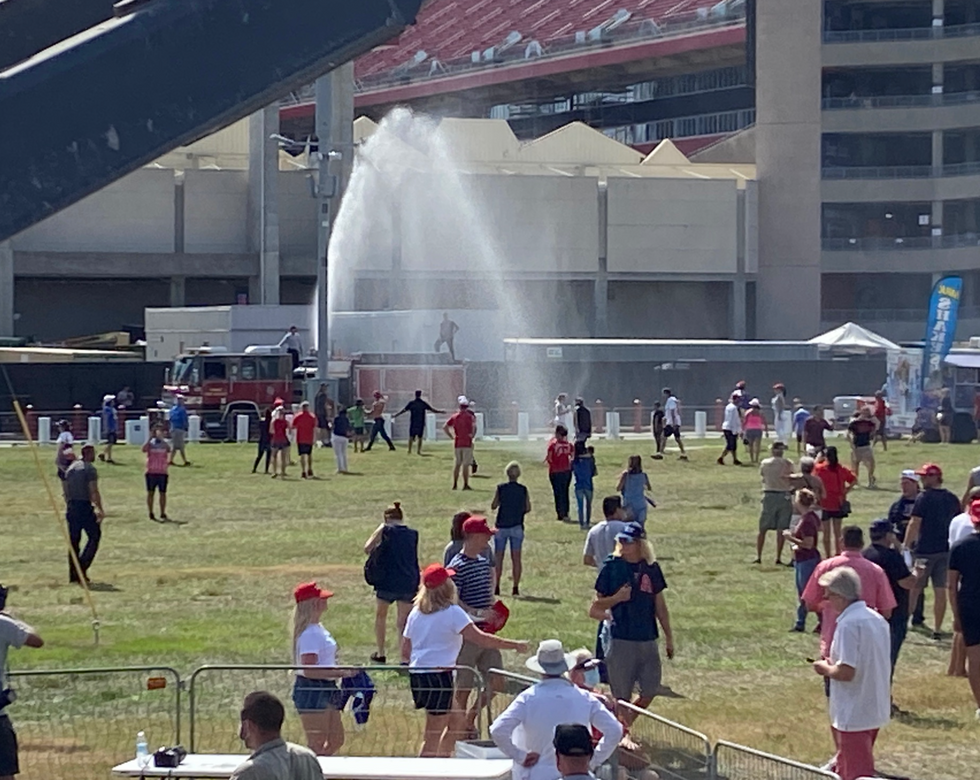 It's the second Trump rally this week dealing with weather issues.

For more on the election, keep scrolling for the down low on the Omaha rally…