When you think of President Donald Trump, a few different things might spring to mind. Some problematic policies, perhaps, or an attitude which, if it were described as "arrogant," would be an understatement.
But another huge aspect of his persona? That incredible hairstyle.
Our president's hair often distracts us from the more important things and he recently decided to address the matter.
Keep scrolling to check it out...
Donald Trump is hardly a non-controversial figure.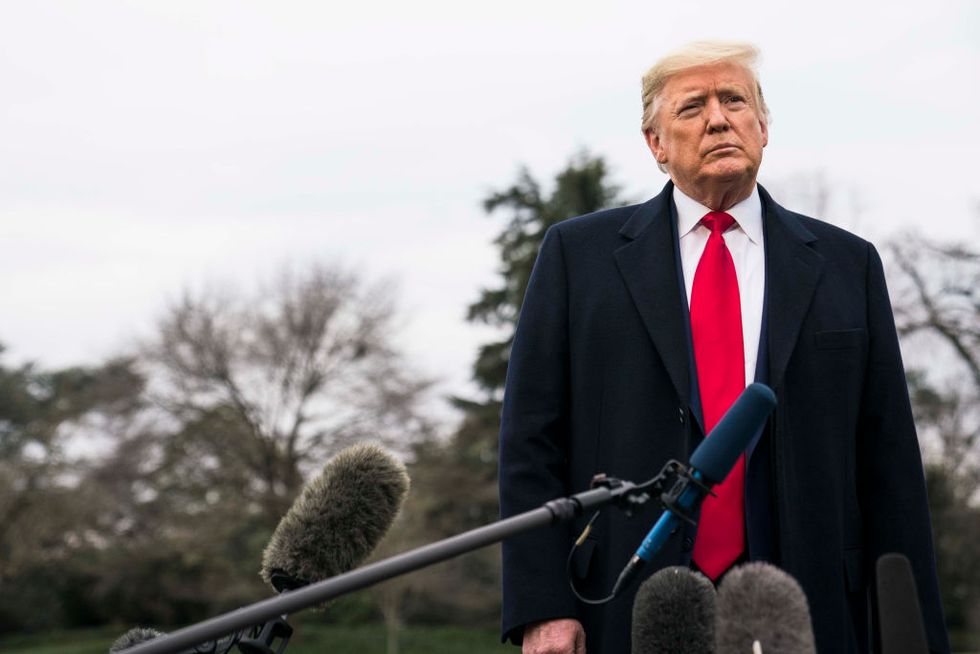 via: Getty
The forty-fifth (and current) President of the United States of America is known for dividing opinion in a variety of ways, and many of these have
a lot
to do with his extremely conservative politics.
But his policies aren't the only way that Trump makes a statement.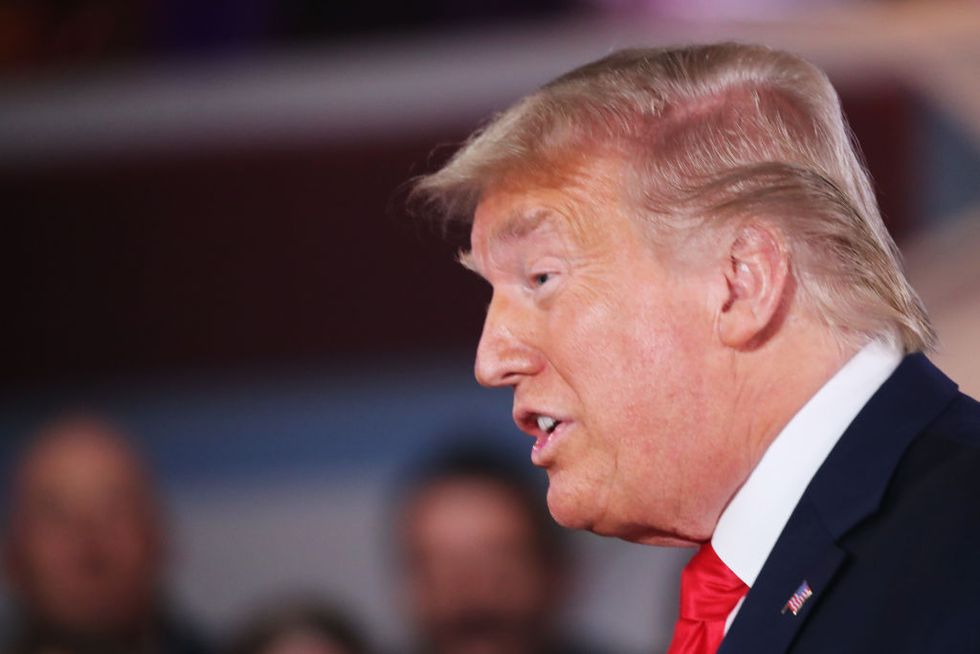 via: Getty
He's also got a very distinctive appearance. He's almost never seen without his signature deep tan, plus, he almost exclusively wears either suits or golf outfits.
But there's something else that makes Trump stand out.
He has one of the most iconic hair 'dos of all time - but the jury's still out on whether that's a good or a bad thing.
Trump has rocked this 'do for as long as we can remember.
Even when he was a relatively young man, he opted for his signature deep side-parting. But what really makes this look so infamous is how heavily styled (and sprayed into place) it seems.
It's a look that Trump is totally synonymous with.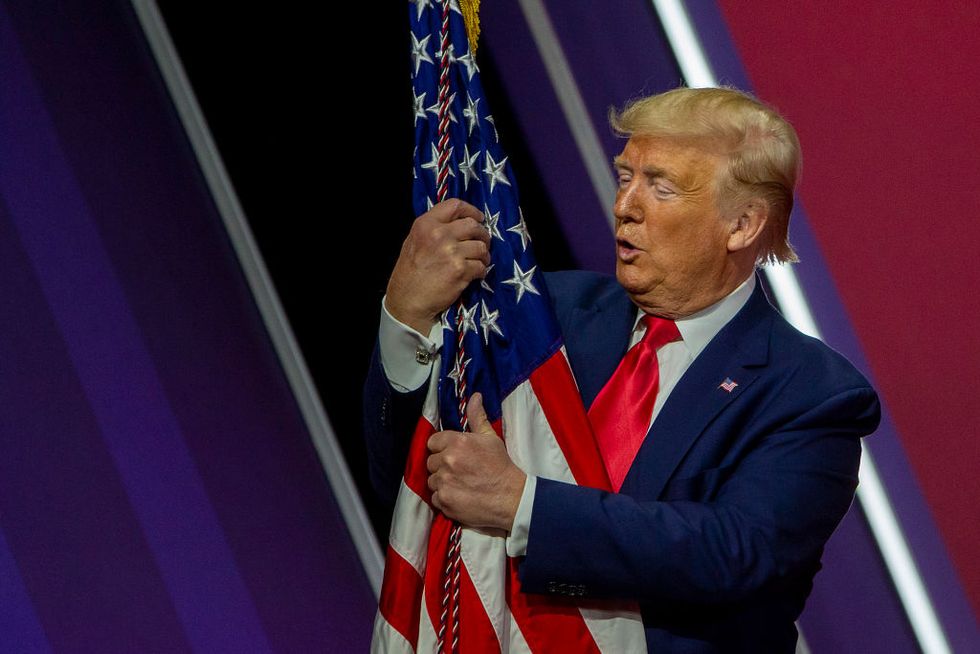 via: Getty
In fact, many of us will immediately picture this signature hairstyle when we try to bring Trump to mind. Which is, we guess, the sign of a memorable look.
The hair itself is something of an icon.
Even when you see an image of it alone, you immediately know that it belongs to our president, and many can't even imagine what Trump would look like without it.
But the internet has its suspicions...
This clip of Trump removing a baseball cap appears to suggest that there is a distinct lack of hair underneath, although we are sure that Trump would disagree with this statement.
But whether the hair is a balding cover up or not...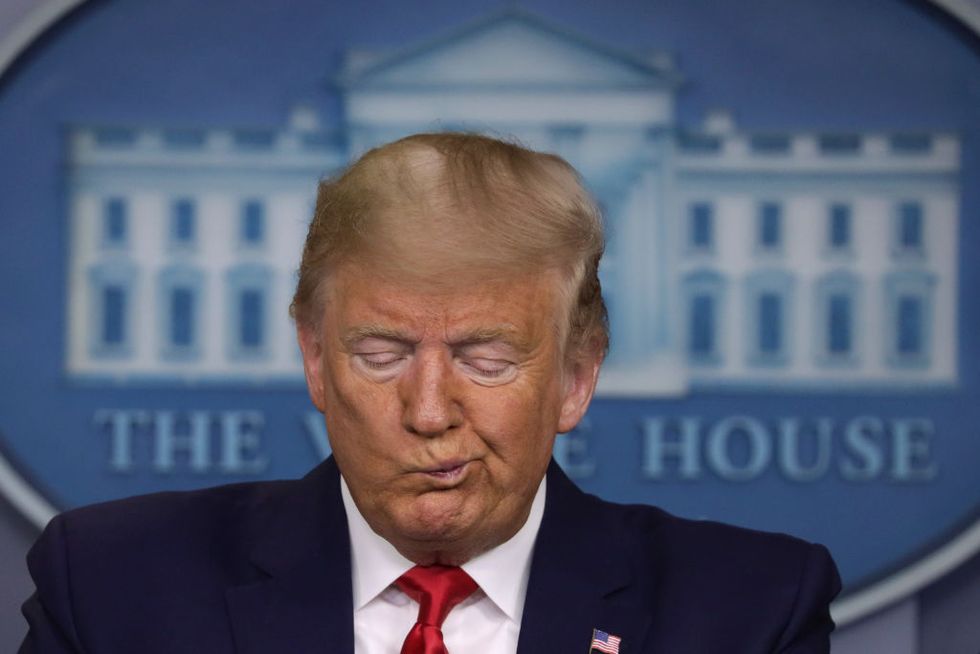 via: Getty
There's no denying that Trump's hairstyle is instantaneously recognizable - and certainly one of a kind. Whether you love him or hate him, you must admit, his hair is a feat of
engineering.
And, as you may expect with such iconic hair, the internet is obsessed with it.
There's plenty of top-quality Trump hair-related content online, including this cleverly made GIF which shows it gradually fading and disappearing from view, leaving a totally bald Trump behind.
And many enjoy a different genre of Trump-hair jokes.
Who Wore It Better: The vitriolic Donald Trump or the venomous Southern Flannel Moth Caterpillar http://t.co/rVMOQLHBl4

— scott linnen (@scott linnen)1444423453.0
There's a plethora of excellent comparisons between Trump's hair and various bizarre objects online. This one, which points out incredible similarities to a pretty weird-looking caterpillar, is one of our faves.
And this one is even odder...
That horrible moment you realise the twitter logo upside down looks like Donald Trump. http://t.co/ZbmiKdTv96

— Pundamentalism (@Pundamentalism)1421778241.0
As a President who has been accused of spending too much time on Twitter, is it a mere coincidence that his hair looks so similar to the Twitter logo? Well, probably... but it's still interesting.
But the thing that people need to remember is...
This is the president of our country, and shouldn't we be more concerned with his job of actually running the country rather than his hair?
Of course, with his reputation not being great...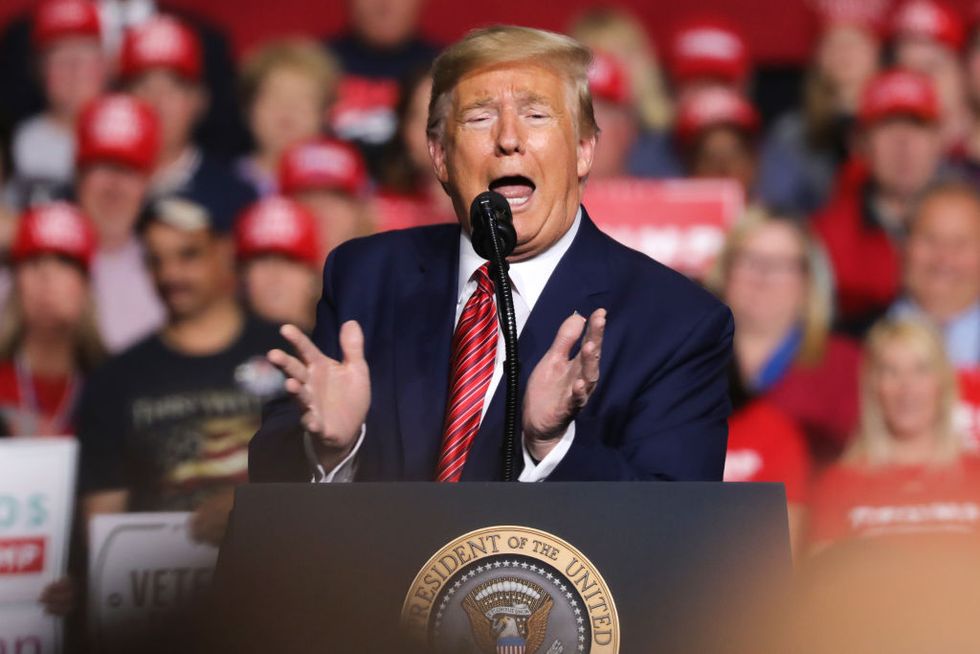 via: Getty
Of course people are going to make fun of him!
It seems that the president is more than aware of this...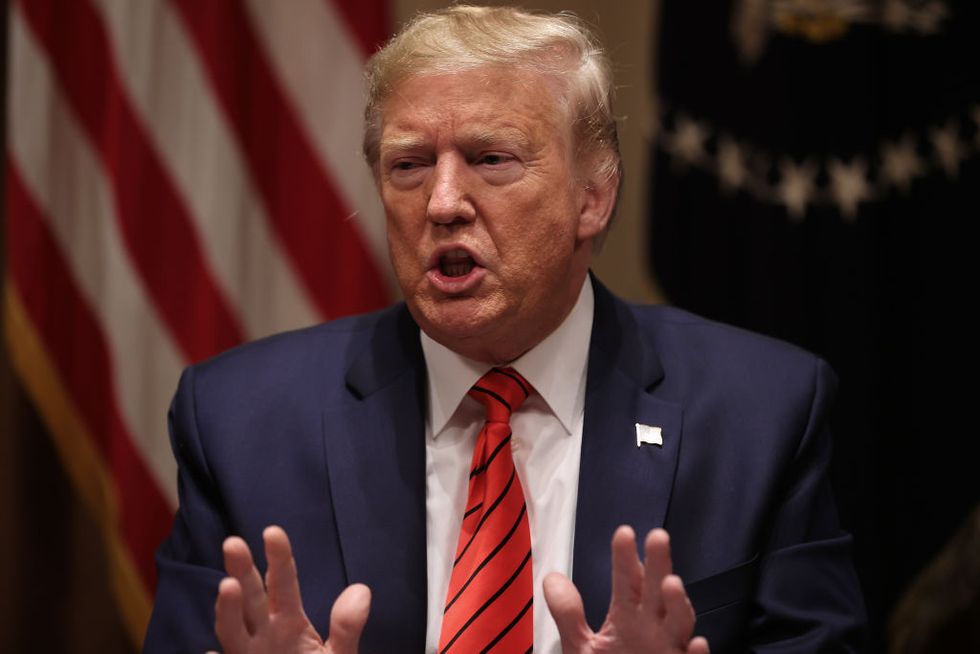 via: Getty
And he decided to address the hair rumors at the worst possible time recently.
For those select few who aren't aware...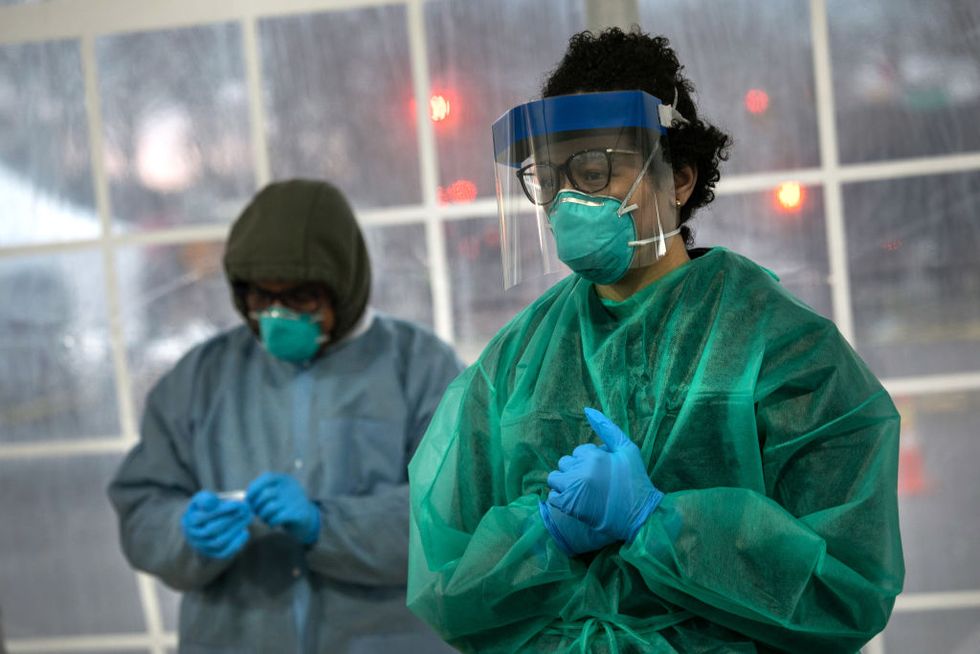 via: Getty
We are in the midst of a
pandemic crisis
with the coronavirus spreading across the world like wildfire.
The United States is currently the worst affected country in the world.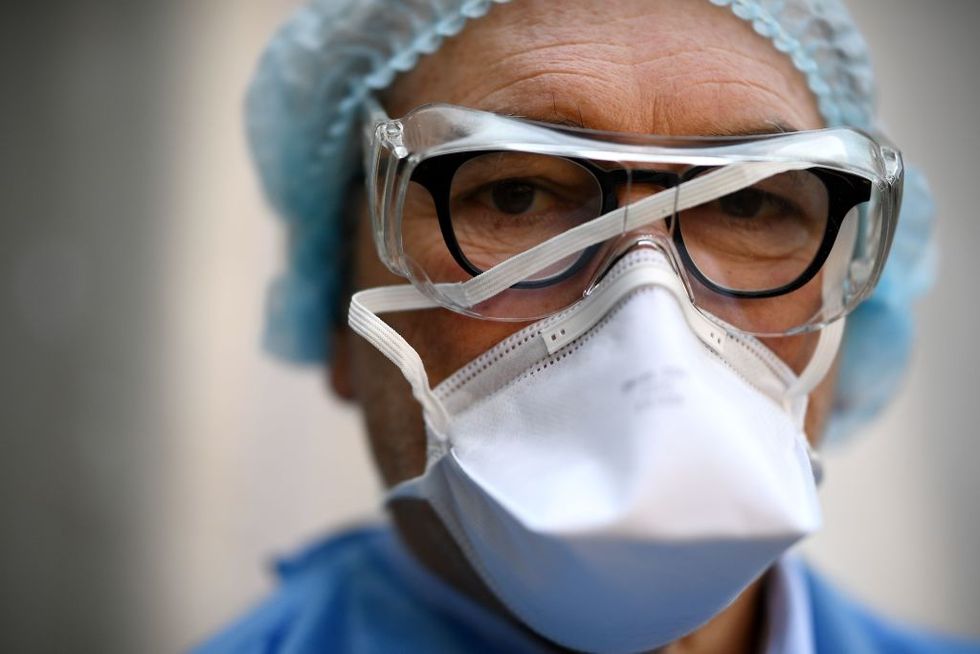 via: Getty
So far
, there are 175,669 active cases of coronavirus across the country and 3,424 have sadly died.
This is the worst pandemic that we have faced in decades.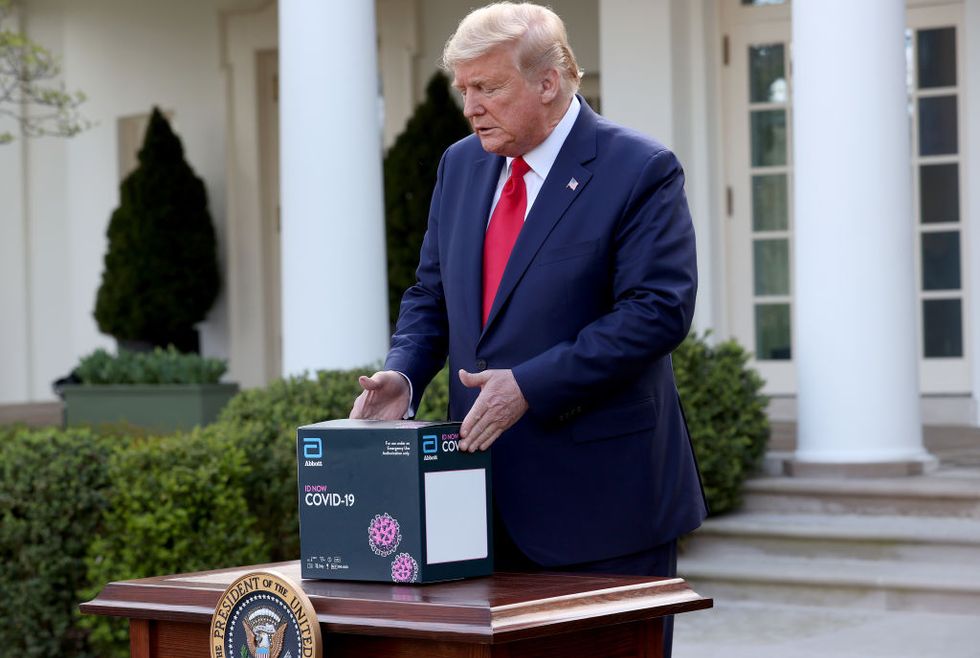 via: Getty
And President Trump has been grasping at straws to try and get things under control.
He has been delivering weekly briefings about the pandemic...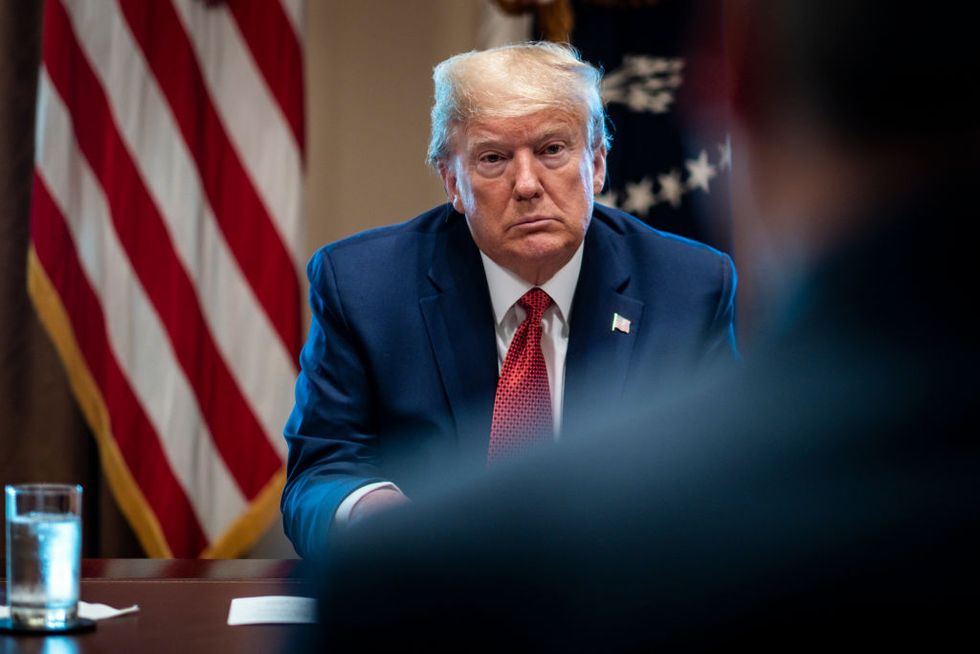 via: Getty
And his most recent went
slightly
off-topic.
During his speech, which was held outdoors at the Rose Garden, the wind was clearly not the president's friend.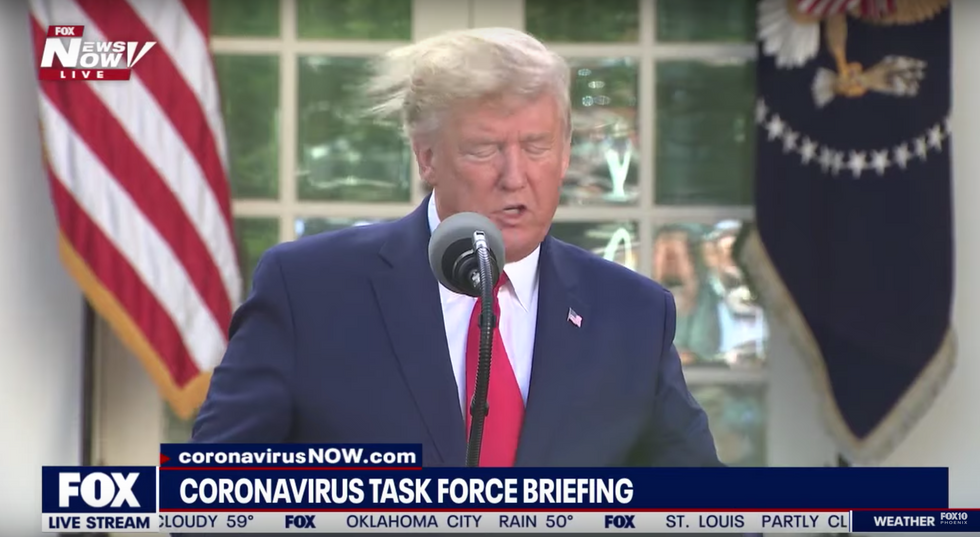 via: FOX 10 Phoenix
His hair was blowing all over the place while he attempted to deliver his message, and he was seen to try and discreetly fix his flyaway do several times.
The wind starts to blow the COVID testing box away...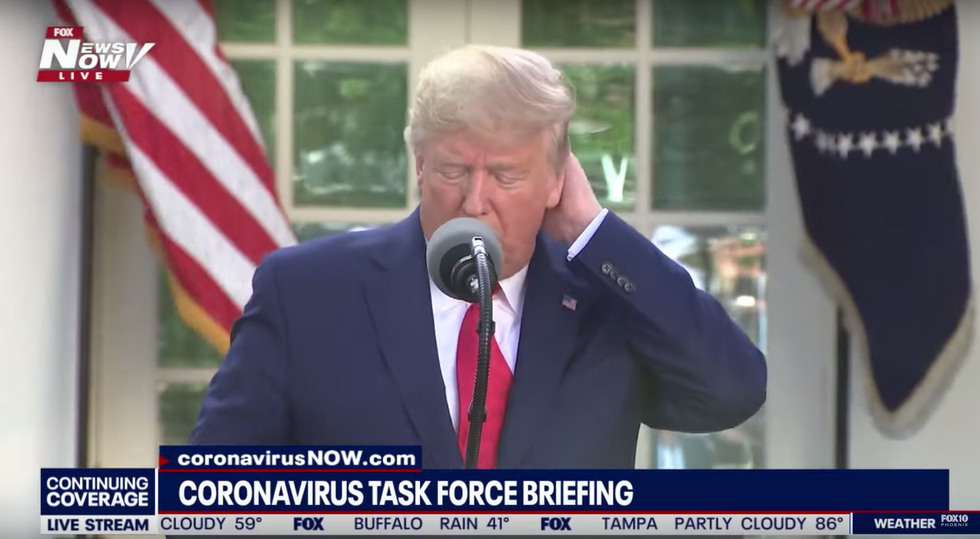 via: FOX 10 Phoenix
"Whoops, there goes our box... and my hair is blowing around!" he says as the box vanishes from view.
And here comes the bombshell...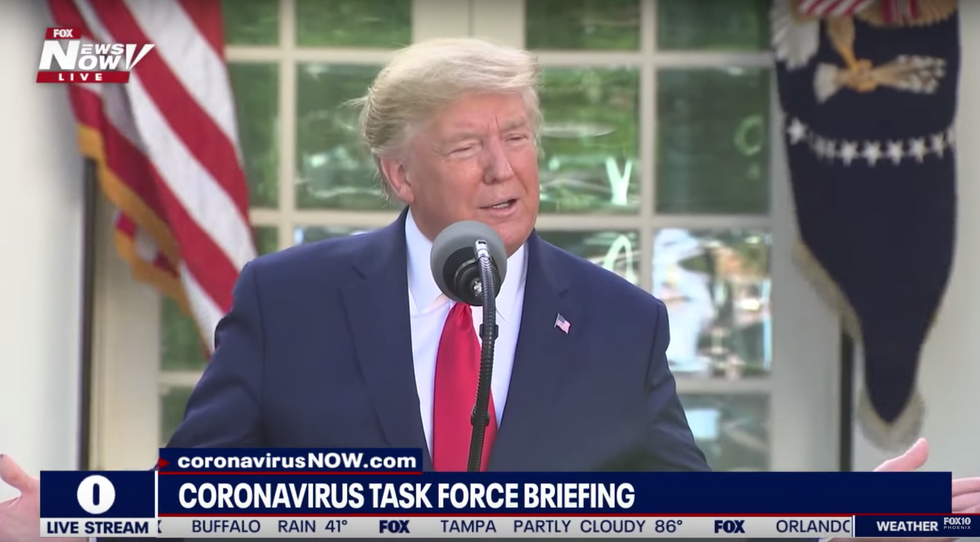 via: FOX 10 Phoenix
"And its mine," he then says to a rather quiet audience.
Watch the clip for yourselves here...
And make sure to keep scrolling to learn about why the president won't be paying for Prince Harry and Meghan Markle's security...