Donald Trump campaign has recently blasted Billie Eilish, accusing her of the strangest thing...
Just like countless celebs, Billie Eilish has suffered her fair share of online abuse...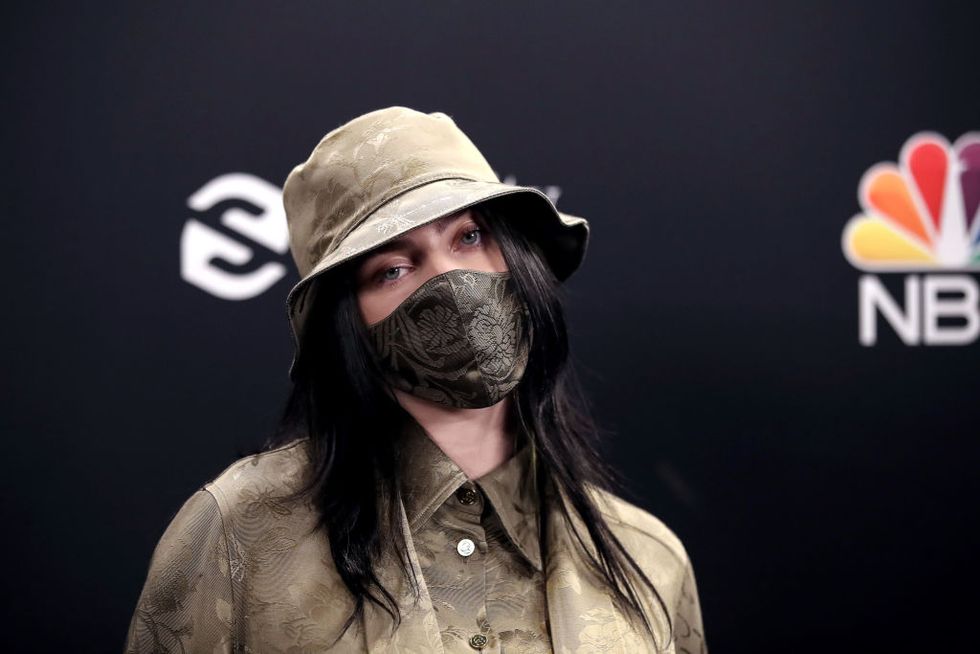 via: Getty
But the latest comment comes from the Trump campaign, and it doesn't make any sense...
Aged just eighteen, Billie has taken the music industry by storm.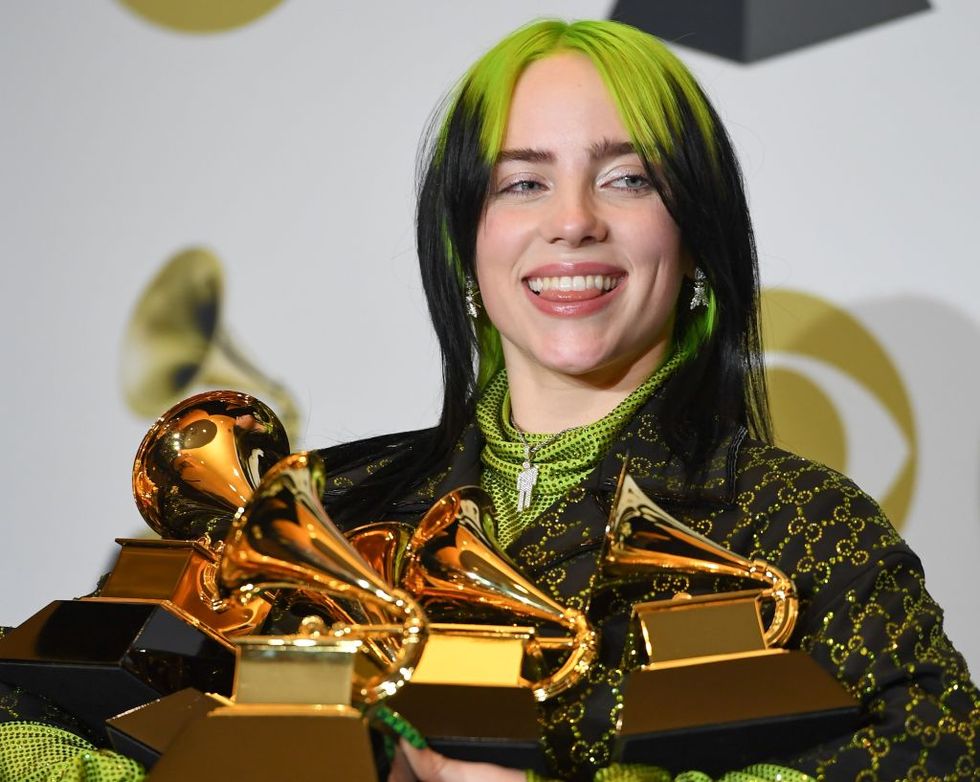 via: Getty
She's been writing and creating her own music since she was incredibly young, and has risen to fame with her huge hit album 
When We Fall Asleep, Where Do We Go? 
that was released in March, 2019.
She's known for being somewhat of a quirky character...
Billie was home-schooled, so she didn't get the chance to interact with others of her own age apart from her siblings until she started to make waves in the music scene, which has given her something of a unique outlook on the world.
It also gives her music a different sound...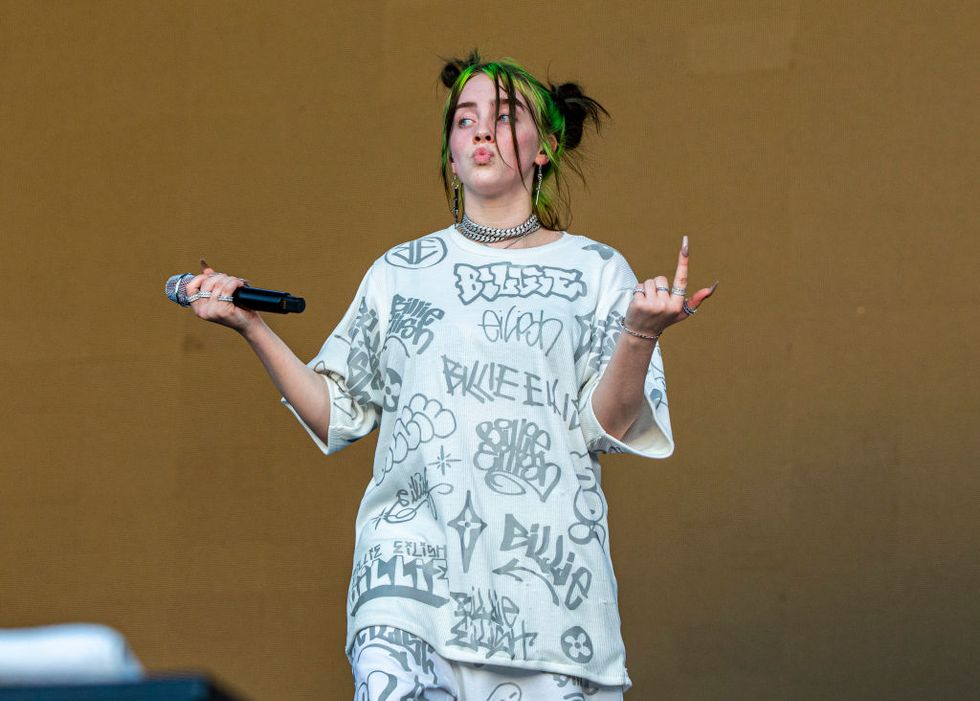 via: Getty
Many are pretty shocked that such a young person could create such
hauntingly catchy
tunes - and such suggestive lyrics.
Her debut album, When We All Fall Asleep, Where Do We Go?, ranked at number 1 in the charts.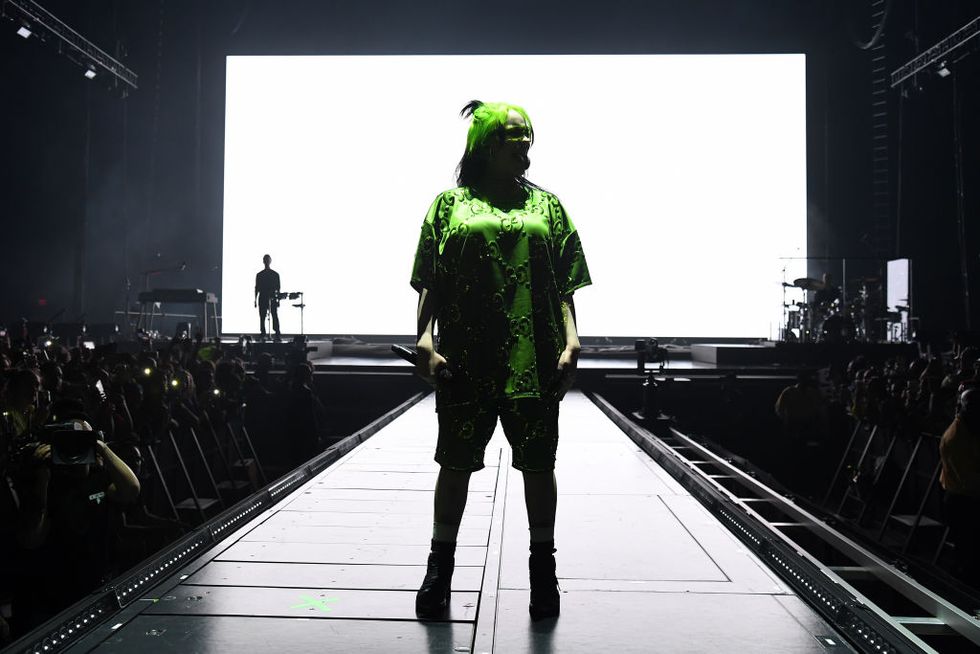 Most artists have to release a couple of albums and dedicate their lives to promoting their work before they are even recognized as an artist, but then there's a lucky few, like Billie, who reach superstardom on their first attempt. When the album was released, she wrote, "This album [means] the world to me please take care of it."
But that wasn't even the first time that we saw her climbing the charts...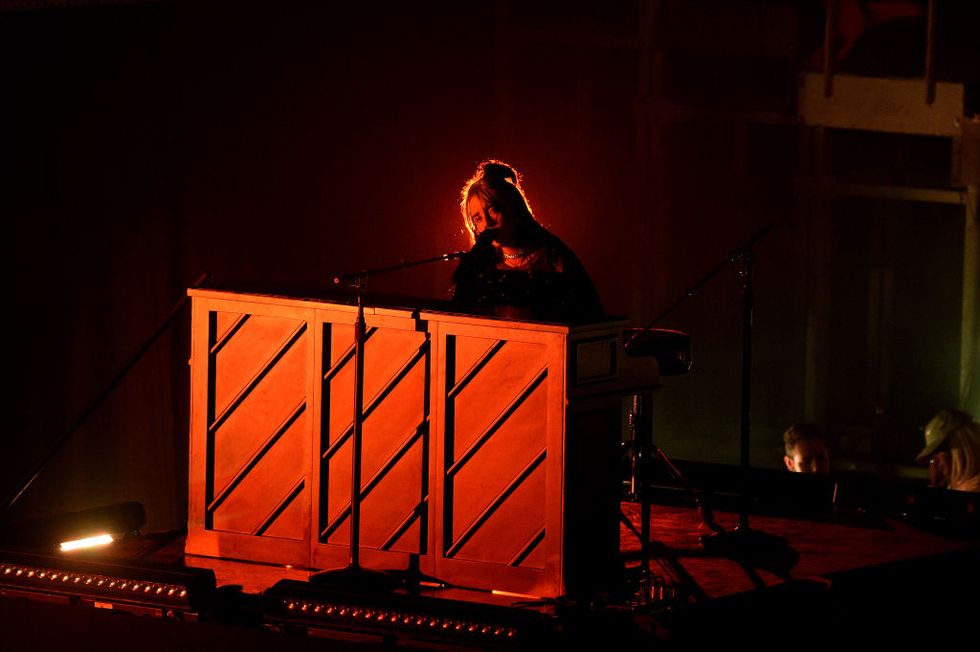 Her introductory EP, 
Don't Smile at Me,
 went all the way to slot fourteen, and has already been awarded gold, an achievement that many artists can only dream of receiving.
Her most recent single Everything I Wanted has been a huge success...
And we must say, it is an incredibly beautiful song.
But, it's safe to say, Billie is as famous for her image as she is for her music...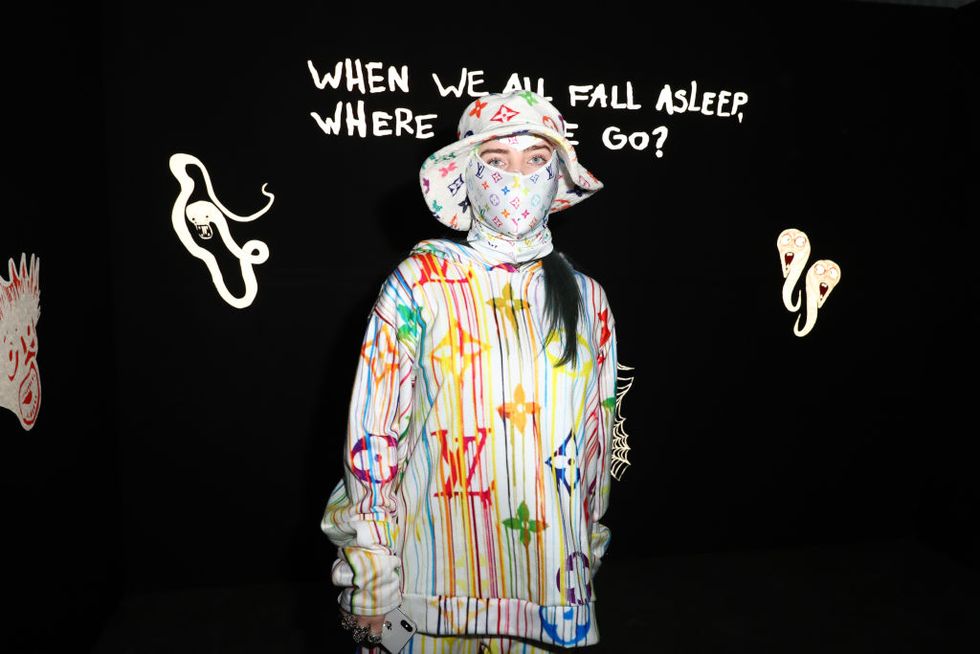 via: Getty
She doesn't dress like your typical eighteen-year-old girl, that's for sure.
She is known for rocking some pretty out-there looks...
Or what about this full green ensemble?
And Billie doesn't just experiment with fashion...
Her neon-green roots seem to have become her trademark...
But her latest criticism isn't anything to do with the way she looks, or how she dresses...
via: Instagram
This comment about her is far more insulting.
The Trump administration recently made changes to a $250 million advertising campaign...
via: Getty
That is clearly politically motivated but is meant to "defeat despair and inspire hope" in the midst of the pandemic.
They even planned on getting celebrities in on the action...
With the theme of: "Helping The President Help The Country."
But of course, they vetted the celebrities they planned on using in the ad campaign...
Meaning that anyone who showed even a little bit of hate towards the president would be out. And it turns out Billie Eilish was a big no go.
According to released documents...
via: Instagram
Eilish was out because she was "not a Trump supporter" and also due to the bizarre comment that she is "destroying our country and everything we care about." Makes total sense.
The other musicians they barred from the list were; Jennifer Lopez, Christina Aguilera, Adam Levine, and Justin Timberlake to name a few.
Due to them not supporting anything Trump stands for... Surely they had a hard time finding anyone?
The administration ultimately approved only 10 celebrities to participate...
notice the difference joe has an endorsement from harry styles. trump has lil pump. joe has Billie eilish, trump has kanye.

— g👁 (@g👁)1603828120.0
Actor Dennis Quaid, gospel singer CeCe Winans, singer Marc Anthony, Hasidic singer Shulem Lemmer, Mehmet Oz, known as the television doctor Dr. Oz, country singers Billy Ray Cyrus, Miranda Lambert and Garth Brooks, former basketball player Dwyane Wade, and singer Enrique Iglesias.
What a strange list...
billie eilish saying "dude...shut up. honestly shut up donald trump. we don't need you anymore. goodbye" https://t.co/jLcVaw0uKo

— billie eilish reaction vids (@billie eilish reaction vids)1603990780.0
Some Democratic lawmakers said that they have been trying to steer the campaign towards business associates and political allies. Keep scrolling for more...