Donald Trump has missed out on his 2021 Nobel Peace Prize nomination after it was awarded to a World Food Program. Are we really surprised?
It hasn't been a good few weeks for President Trump.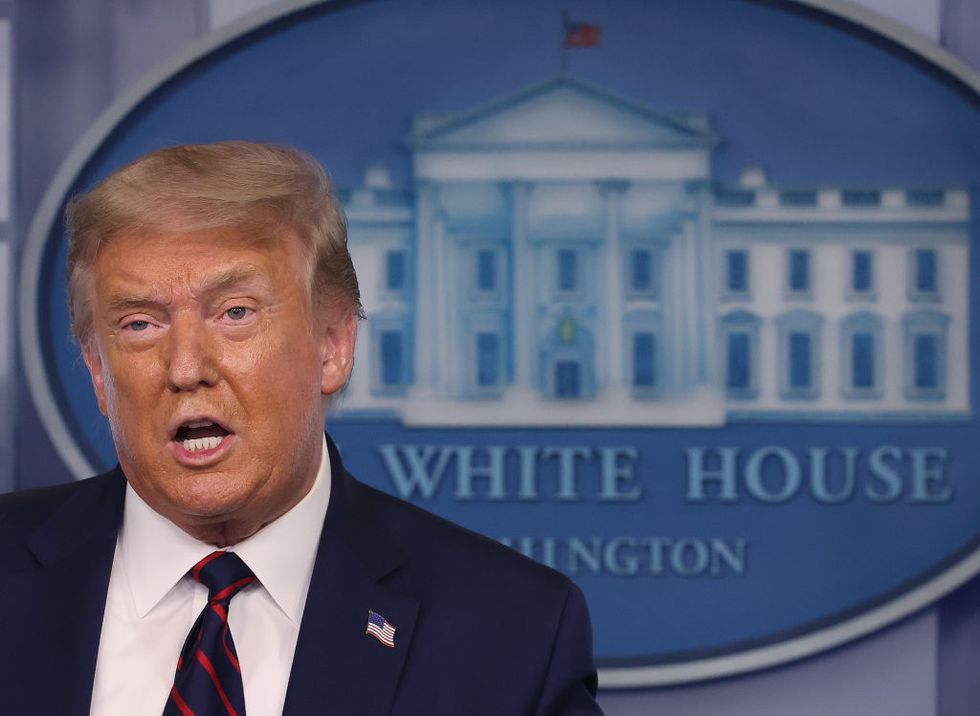 Alongside testing positive for COVID-19, the president has had an
awful
lot on his plate.
His campaign is on the rocks thanks to his COVID diagnosis...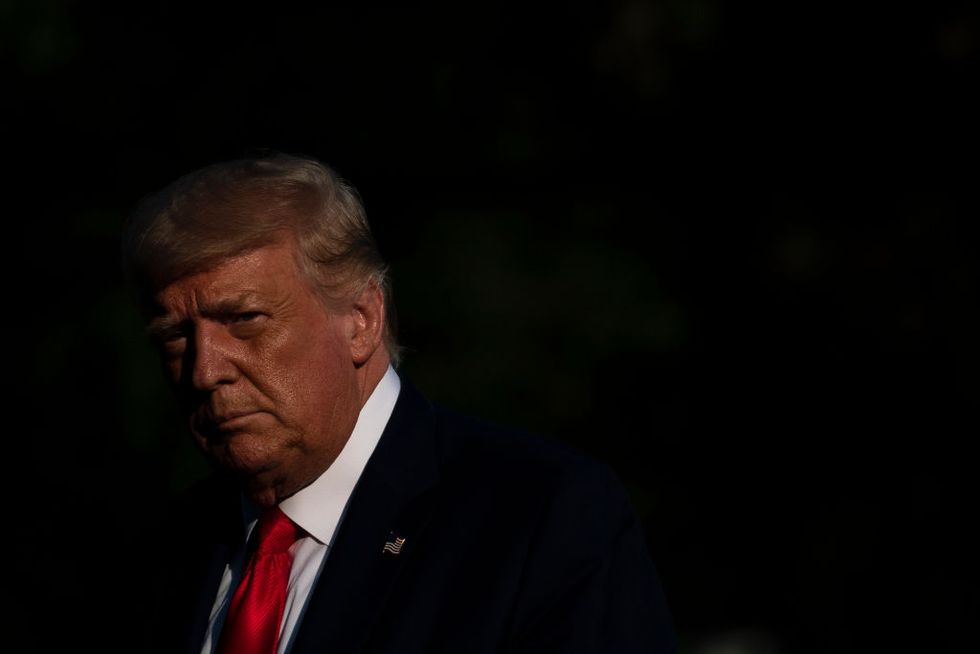 But at least he was nominated for a Nobel Peace Prize, right?
Well, it turns out that the president can't even celebrate this...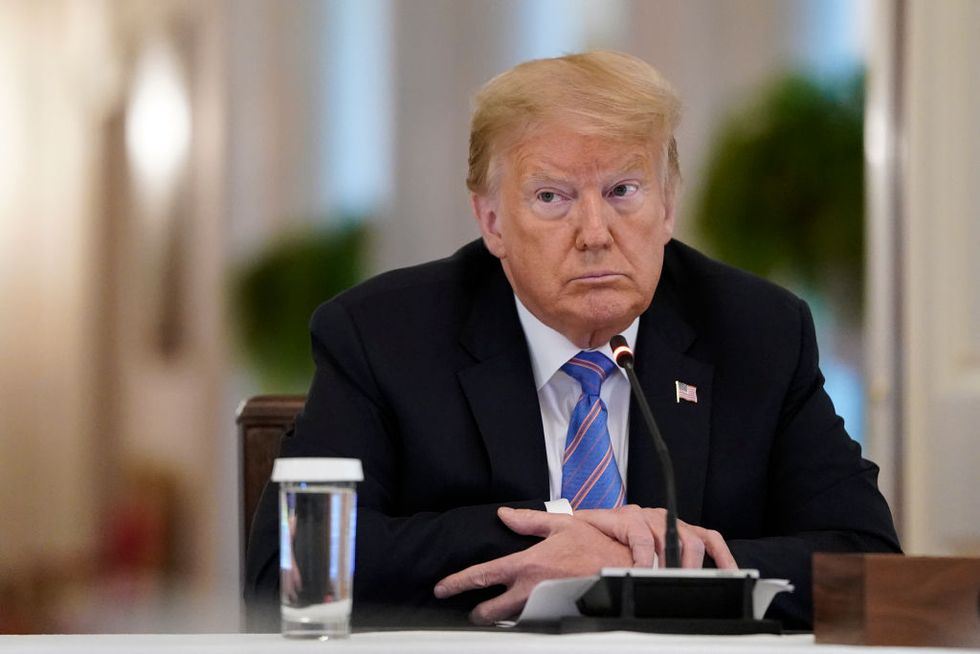 As it has just been announced that Trump lost the prize to a world food program.
Now, we all know that 2020 has been one hell of a bad year...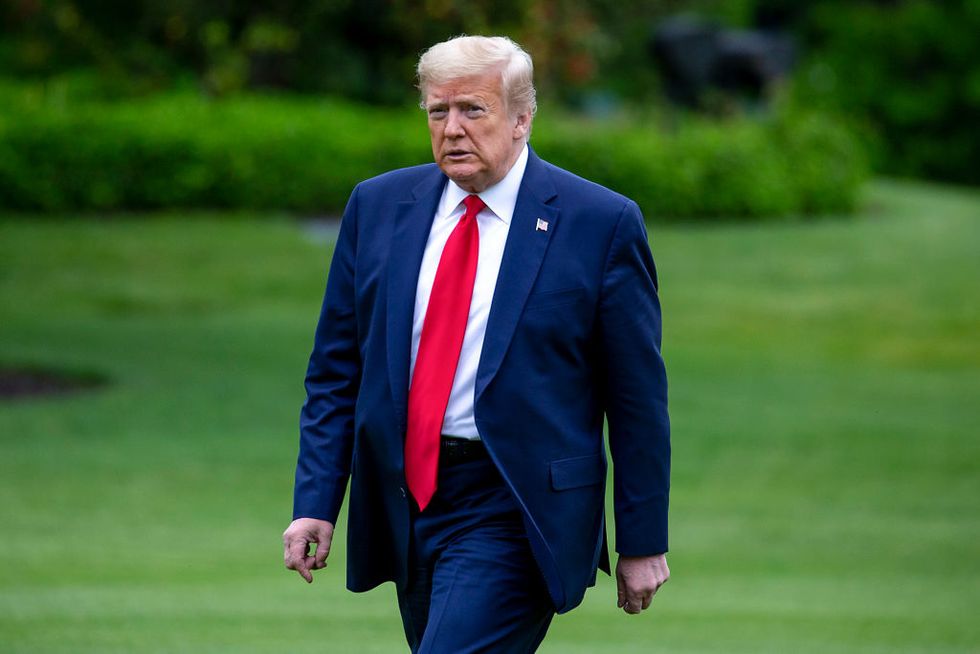 And Donald Trump is a person who
certianly
knows that!
The forty-fifth president of the United States is no stranger to controversy and criticism...
a lot of criticism in regard to the way he'd handled this global pandemic.
We are the worst affected country in the world...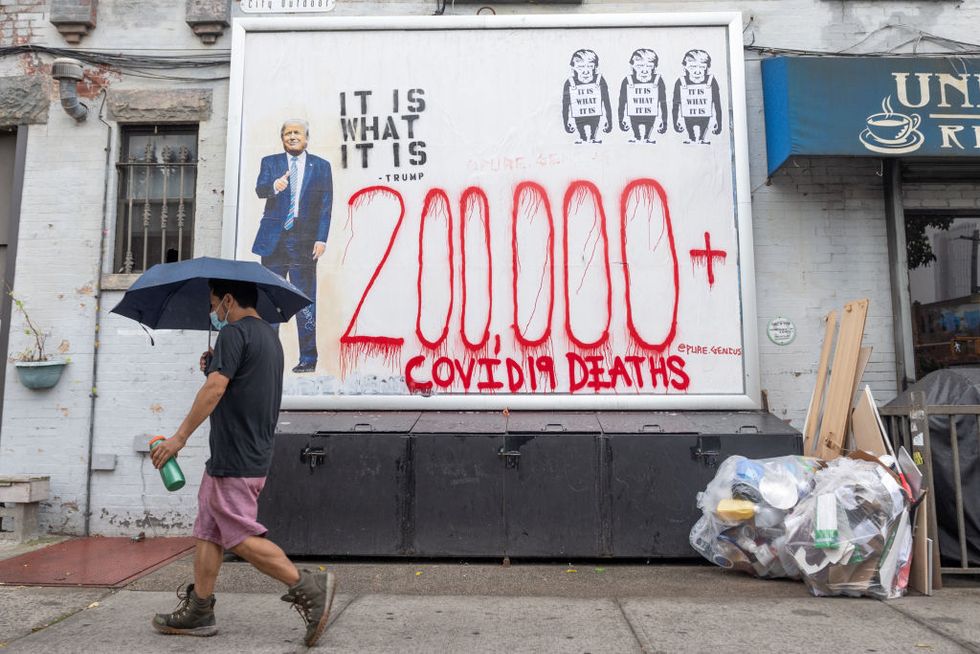 And the fact that more than 210,000 Americans have now lost their lives to the coronavirus is devastating.
Trump, at first, played down the dangers of COVID...
The president's attitude created a lot of anger...
@realDonaldTrump Trump is the one who has no plan for the coronavirus. Trump vacillates between calling it no big d… https://t.co/2CY6ZPl2ty

— Eugene Gu, MD (@Eugene Gu, MD)1602183713.0
But this didn't stop him from being nominated for the 2021 Nobel Peace Prize.
The news came in September...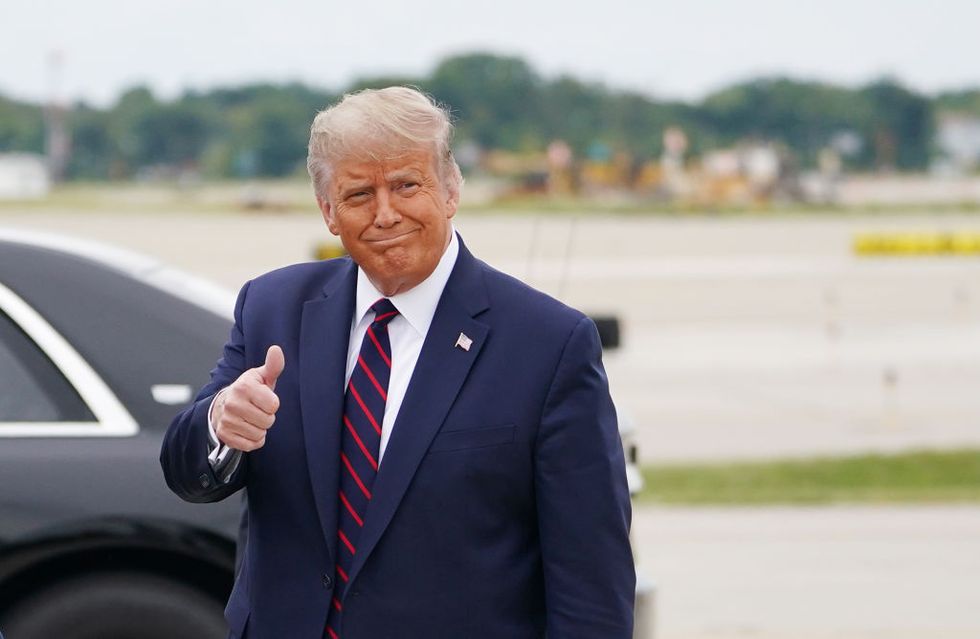 Trump was nominated following his efforts to broker a deal between Israel and the United Arab Emirates (UAE). "For his merit, I think he has done more trying to create peace between nations than most other Peace Prize nominees," Norwegian politician Christian Tybring-Gjedde, a four-term member of parliament, told
news outlets at the time.
The nomination came as a shock, to say the least...
However, the celebrations were short lived...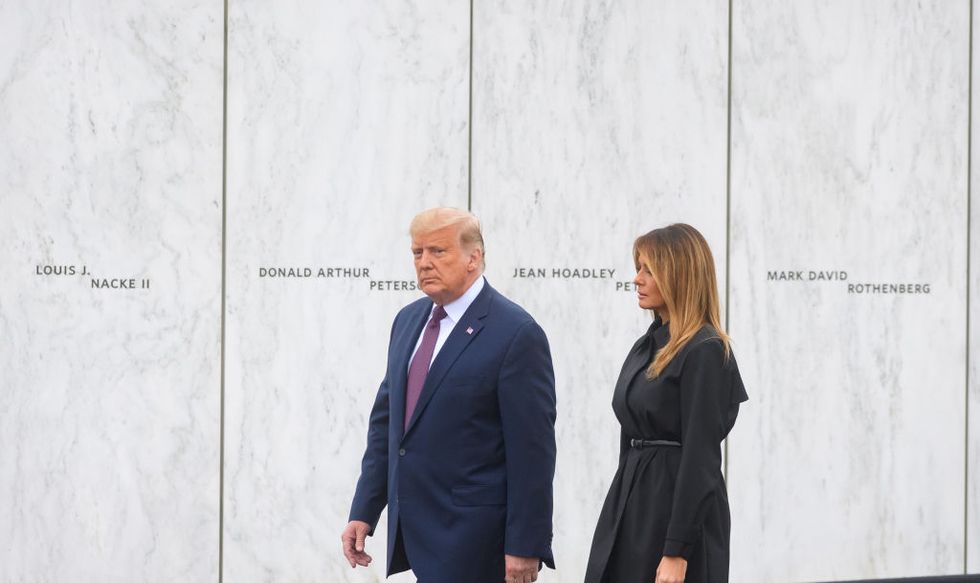 Because a few weeks later, Trump tested positive for COVID-19.
His diagnosis was announced on Friday, October 2nd.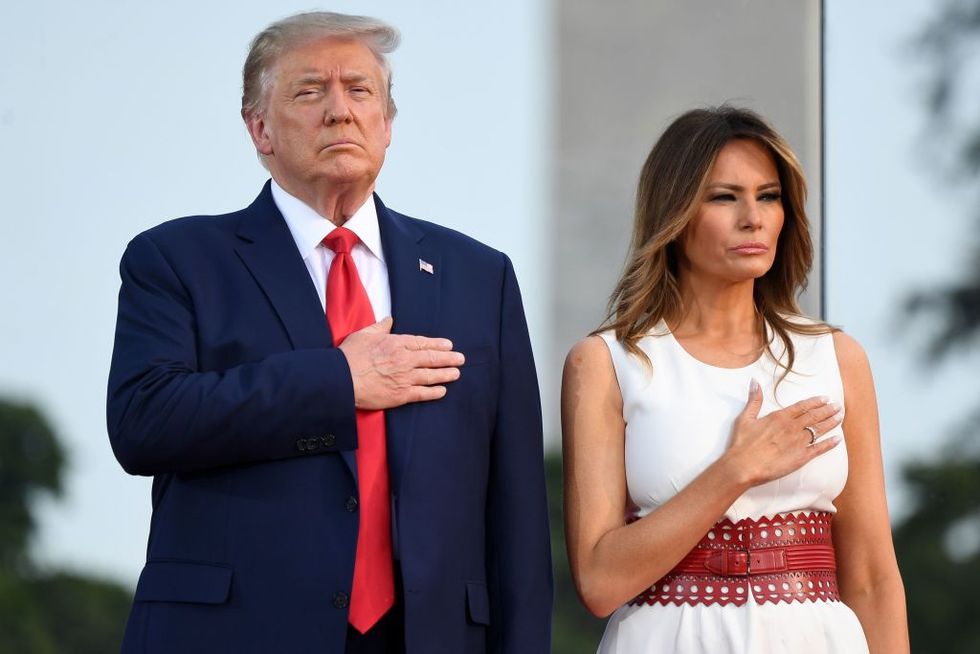 It was confirmed that the president and the First Lady, Melania Trump, had been diagnosed with the virus.
Trump tweeted this...
Though, at this time, he didn't give any further details regarding his and Melania's symptoms.
Immediately after his diagnosis, the President went into self-isolation...
@realDonaldTrump @FLOTUS We have your back President Trump!!! Get well soon 🇺🇸

— oregon4TRUMP (@oregon4TRUMP)1601614527.0
And floods of well-wishes for him and the First lady began pouring in from all around the world.
Fans felt confident that the Trumps would make a speedy recovery...
@realDonaldTrump @FLOTUS Another First for President Trump. When he and the First Lady recover, it will take the s… https://t.co/pn6U89BPTr

— twk_5 (@twk_5)1601629709.0
And they were eagerly sending in their hope and prayers for the couple.
It doesn't matter what your political preferences are...
Nobody deserves to catch this virus.
Of course, Trump's supporters were feeling pretty worried about him...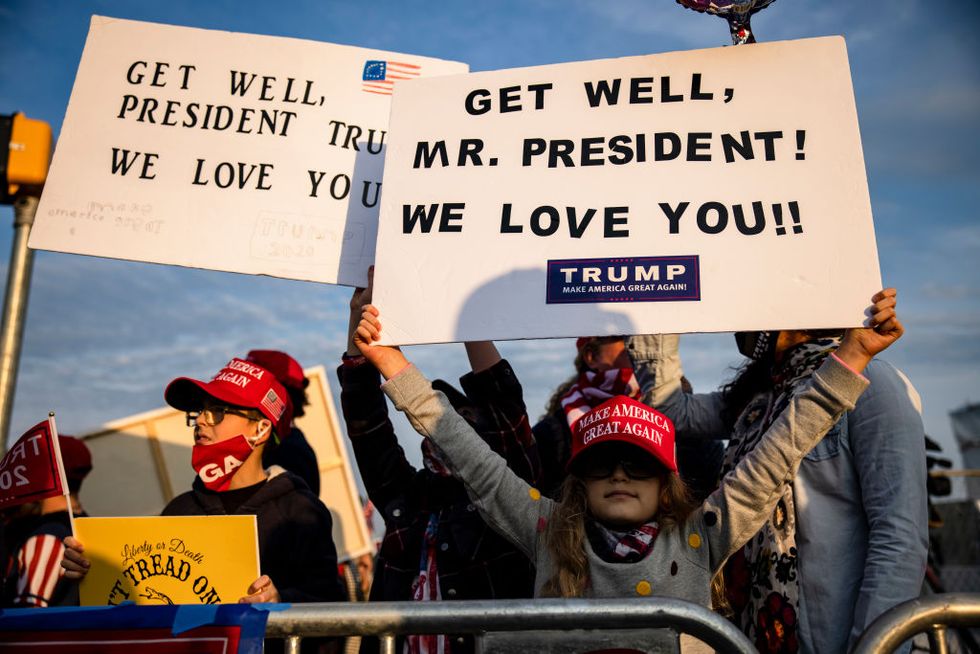 And many were, quite rightfully, concerned about Trump's chances of surviving the deadly virus.
Because even though the virus has a fairly steady survival rate...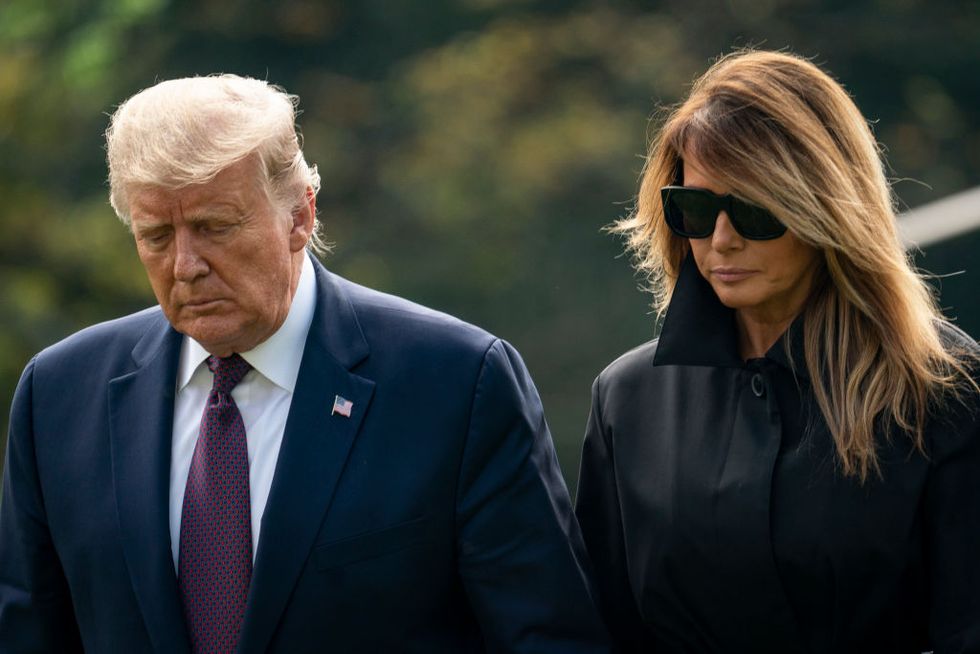 Seventy-four-year-old President Trump is actually in the high-risk category.
But the White House was quick to put many worries to rest.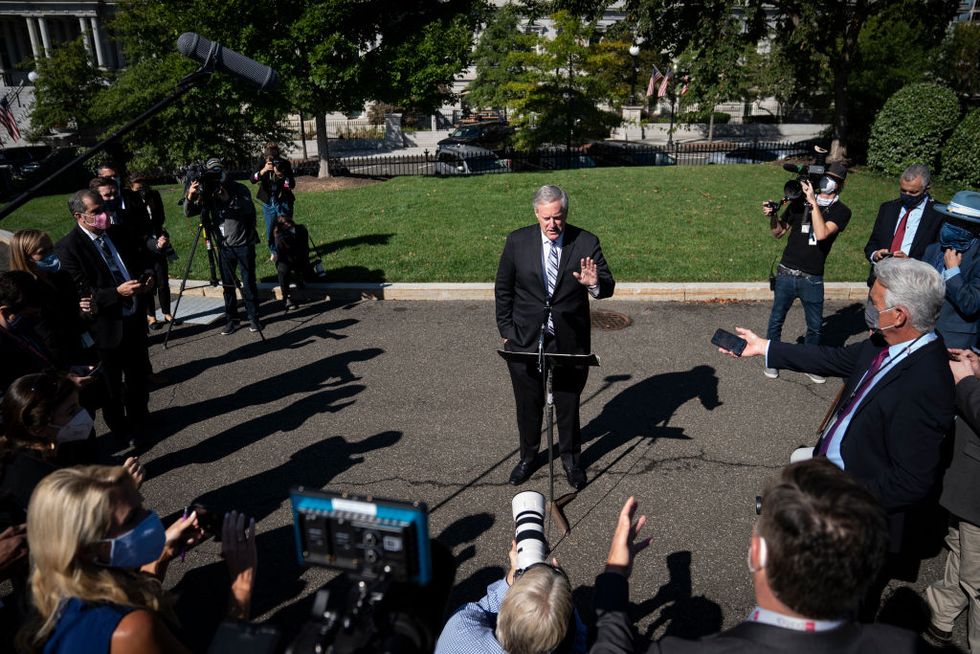 Mark Meadows, the White House Chief of Staff, spoke at a live press conference today where he stated that he is "optimistic the President will have a very quick and speedy recovery."
Meadows explained that the White House's core staff have all been tested for the virus...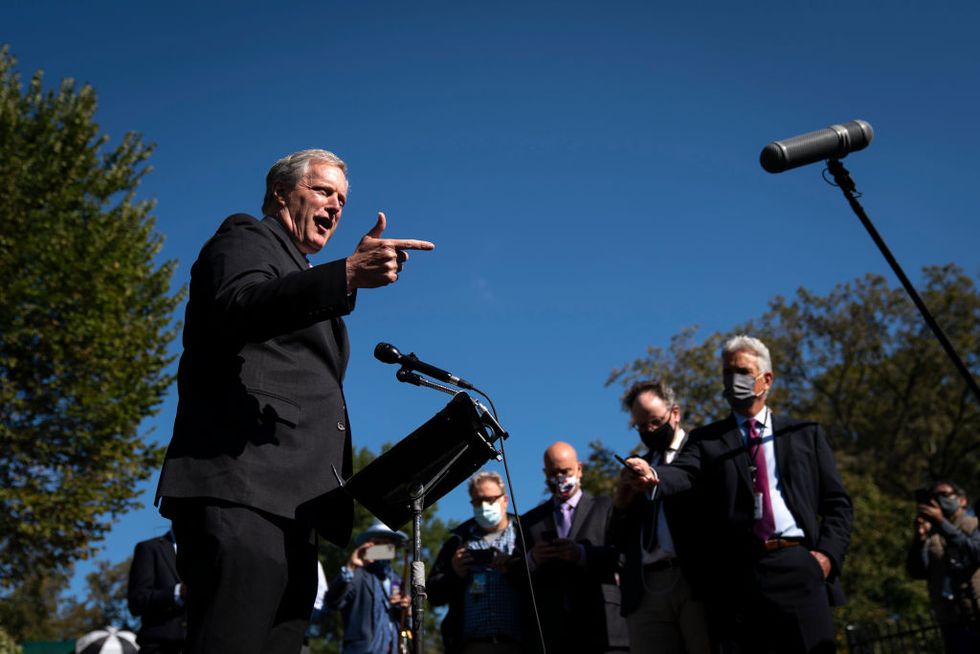 And said that the President was "energetic" and in "good spirits", adding that he was "staying committed to working very hard on behalf of the American people" Apparently, the first question Trump asked him after his diagnosis was "how's the economy doing?"
However, Meadows may have spoken too soon.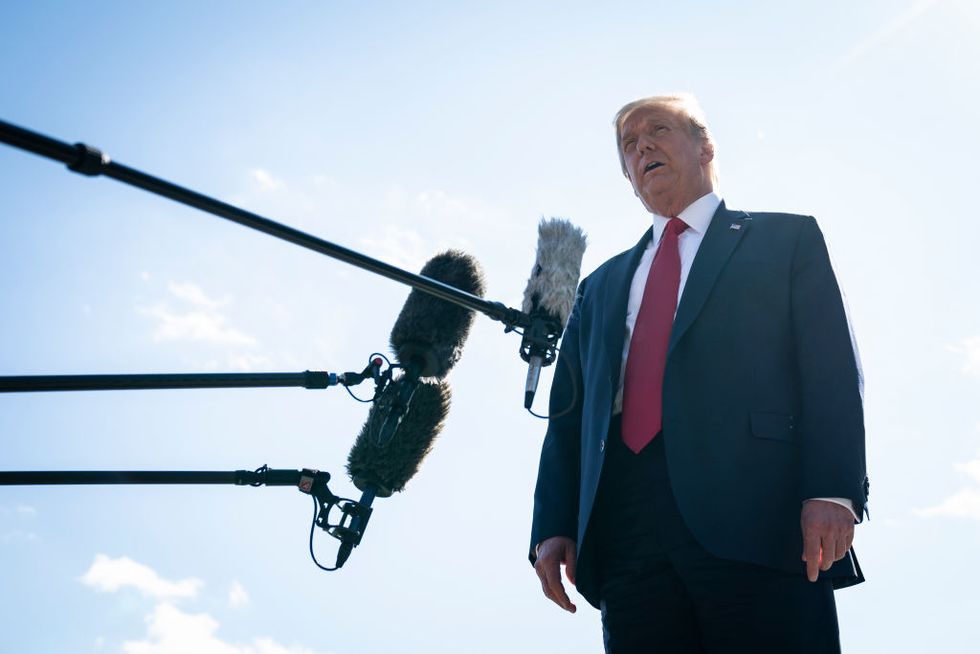 Because, shortly after his statement, it was
reported
that the president had been admitted to the hospital.
Trump was transported to Walter Reed National Military Medical Centre just days after testing positive.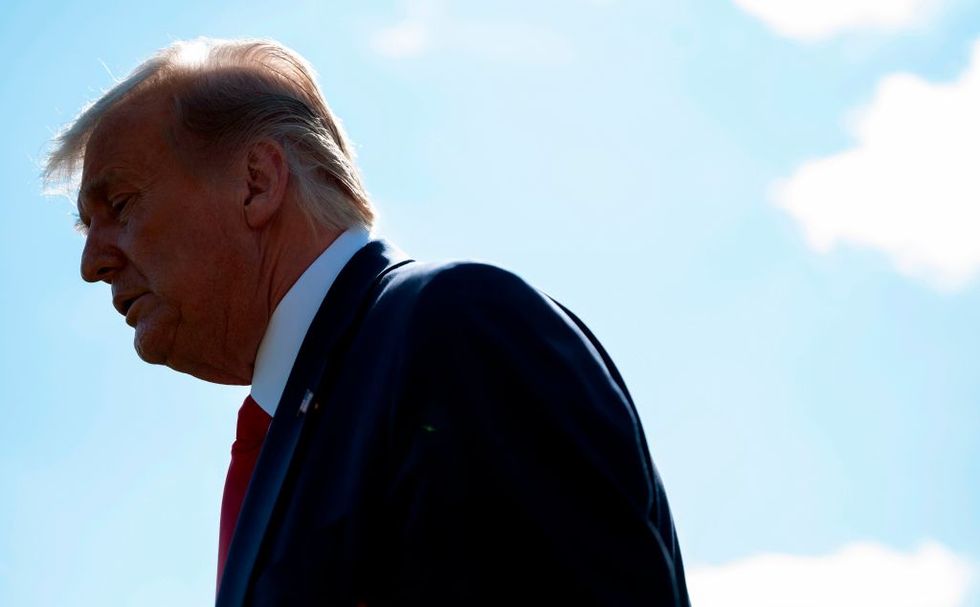 This came after he received a cocktail of drugs as a "precautionary measure."
However, the president continued to give off the impression that he was extremely unaffected by the virus.
He even gave a video update from the hospital, in which he praised the "incredible" Walter Reed National Military Medical Center, and revealed that he had "met some of the soldiers" and was planning a "surprise" visit.
The shock announcements just kept on coming...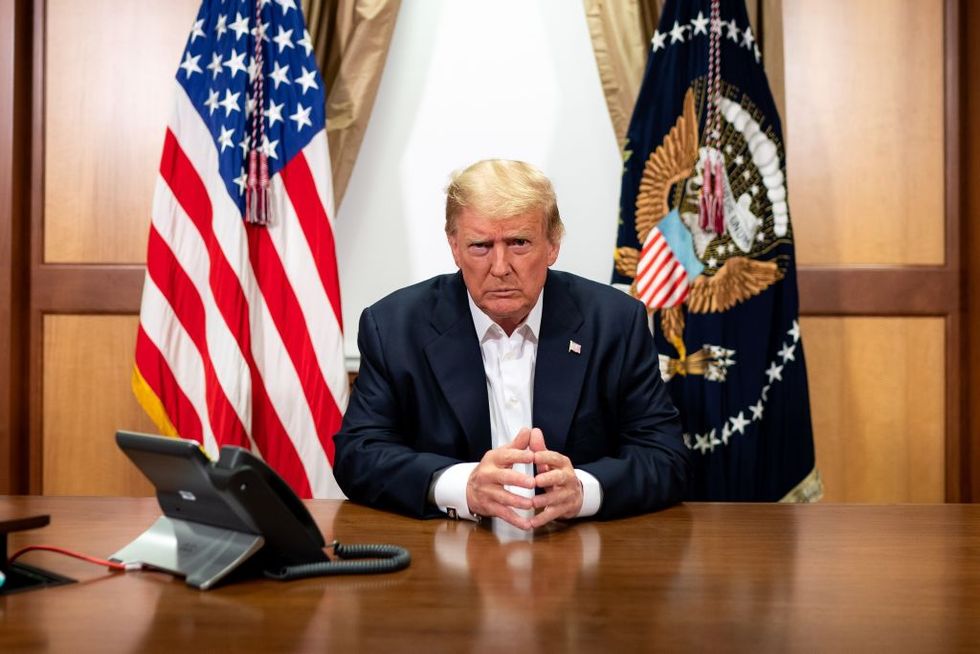 Taking to Twitter, he then revealed that he would be discharged from the hospital later on that day.
The President tweeted this:
"I will be leaving the great Walter Reed Medical Center today at 6:30 P.M. Feeling really good! Don't be afraid of Covid. Don't let it dominate your life. We have developed, under the Trump Administration, some really great drugs & knowledge. I feel better than I did 20 years ago!"
Now, telling a country to not be afraid of a virus that has killed 200,000 Americans is an extremely reckless thing to say...
@realDonaldTrump Tell that to the 220,000 people who died from #COVID19 #OnYourWatch and their families @POTUS

— Greg Rickard (@Greg Rickard)1601969132.0
And, of course, people were
not
happy with his choice of announcement.
It seems that Trump is adamant to admit the severity of the virus...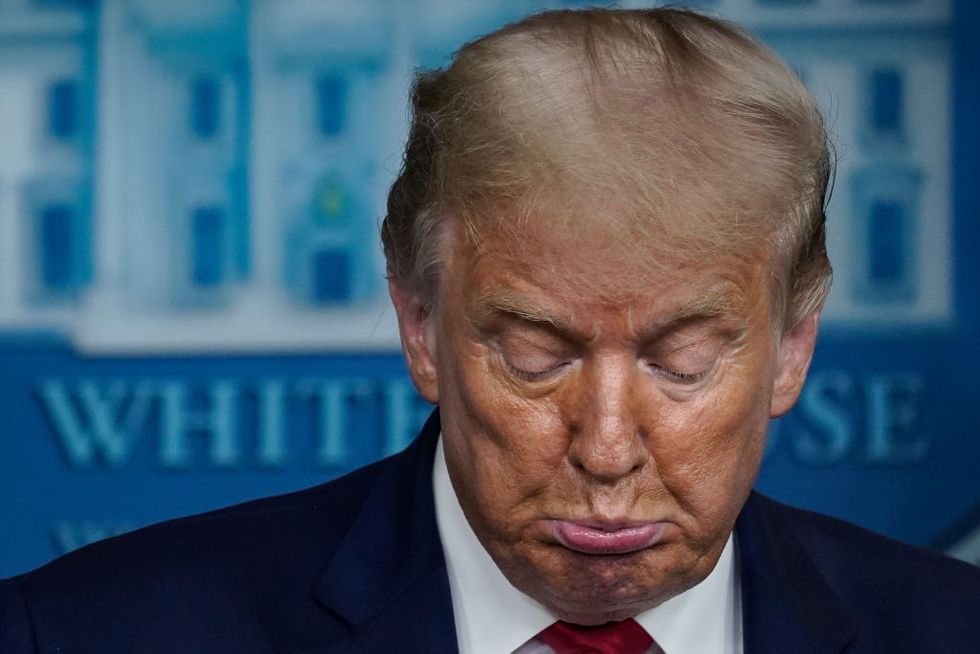 And he's clearly not ready to tell the truth about how he's
really
feeling... but perhaps the most recent news will give him something to complain about.
It has just been announced that Donald Trump has missed out on winning the 2021 Nobel Peace Prize.
Congratulations United Nations World Food Program for winning the Nobel Peace Prize! If anyone or entity deserves t… https://t.co/iHo90xinvF

— George#DTNotMyPrez (@George#DTNotMyPrez)1602239838.0
The BBC
has reported that Trump lost out to the Rome-based United Nations World Food Program (WFP), who was granted the prize for acting "as a driving force in efforts to prevent the use of hunger as a weapon of war and conflict".
The WFP was among several favorites to win the prize...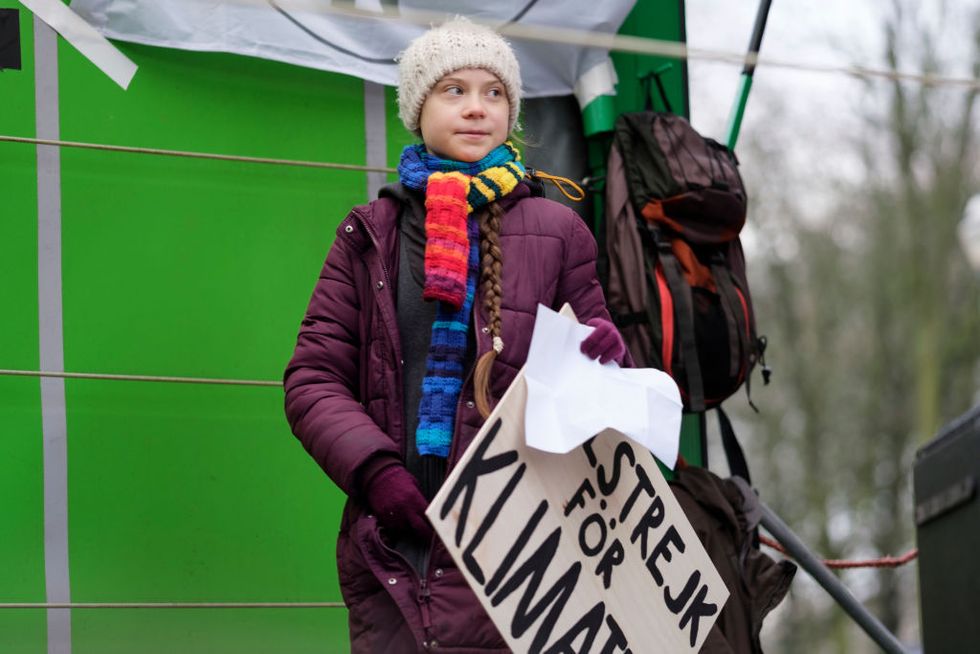 Including the World Health Organization and Greta Thunberg... but
not
President Trump!
People aren't really shocked by the news of Trump's loss...
Donald Trump lost the Nobel to World Food Programme. In 3 weeks he will also lose the general election. Barack Obam… https://t.co/oalrYhViwG

— Frank Giugliano (@Frank Giugliano)1602249983.0
And many feel this says a lot about his up-coming presidential run.
Do you think that the president's loss of the Nobel Peace Prize will affect his campaign?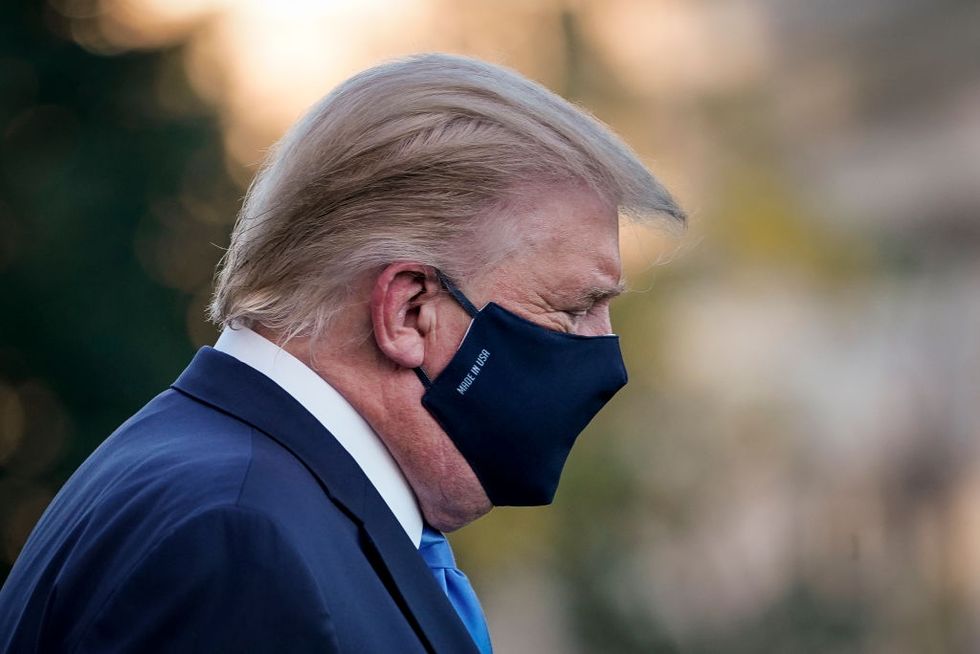 Or do you think Trump will gain victory yet again in November?
Make sure to stay posted for further updates on this developing story.