President Trump has announced plans to hold a rally this weekend...
Despite the fact he is likely to spread coronavirus.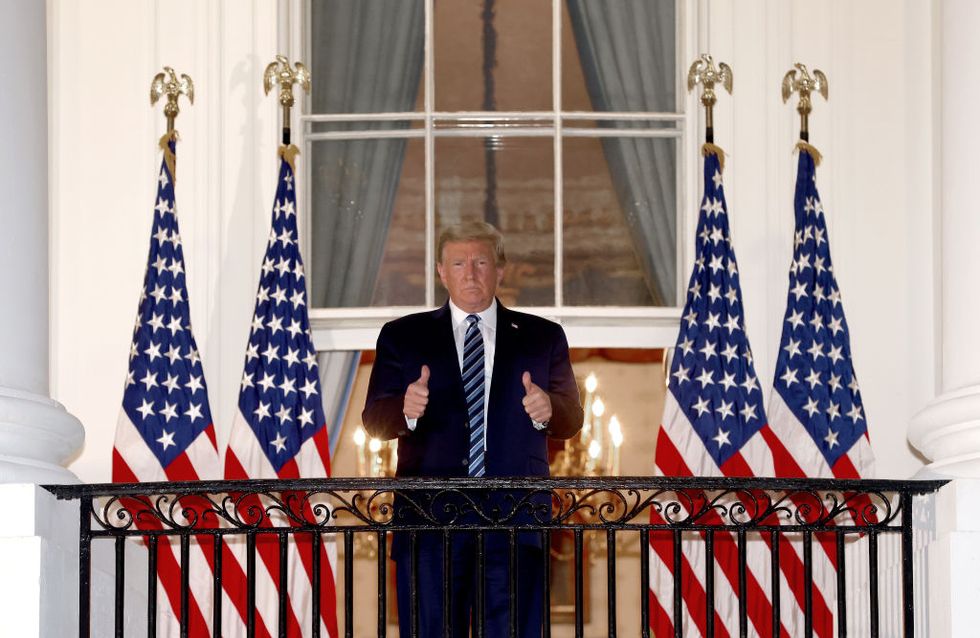 As you will all be well aware, Trump was diagnosed with the deadly virus just last week, so the fact he will be attending a public event has outraged many.
However, he isn't going to let a measly pandemic put a stop to his chances of winning another term in the White House...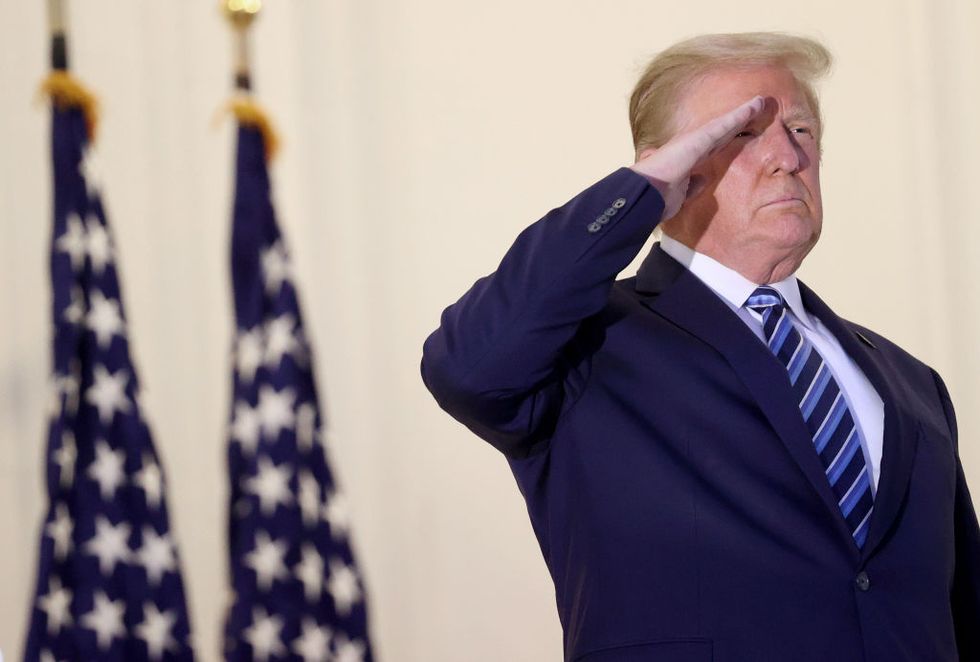 And, in a shocking interview with Fox News, he laid bare his plans to plow on with his campaign as normal.
Now, the news of President Trump's diagnosis was initially announced on Friday, October 2nd.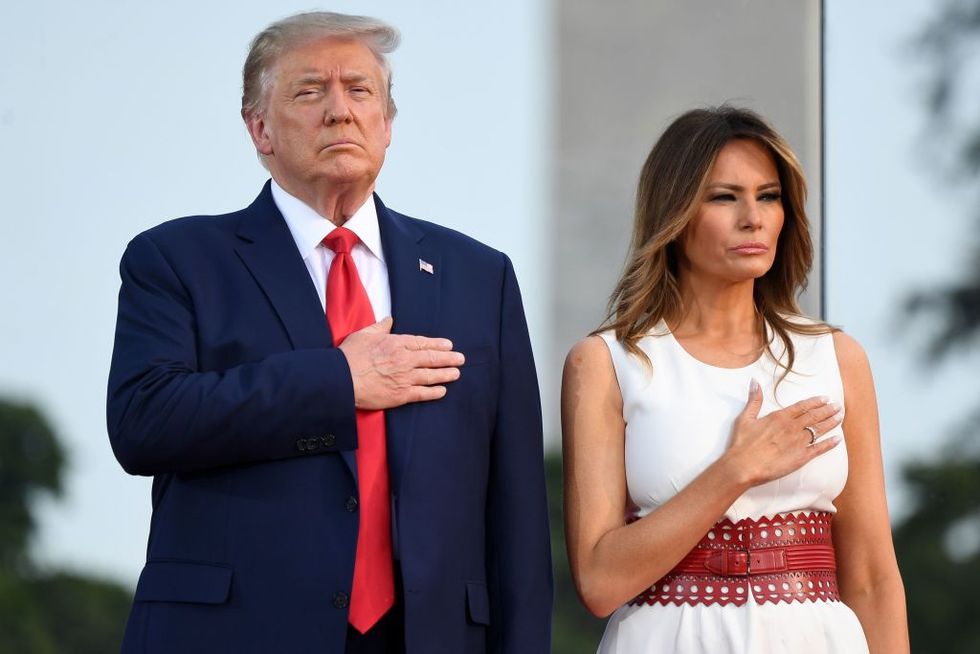 And, ever since, the world of American politics has descended into nothing short of a frenzy.
Trump tweeted this...
Though, at this time, he didn't give any further details regarding his and Melania's symptoms.
Immediately after his diagnosis, the President went into self-isolation...
@realDonaldTrump @FLOTUS We have your back President Trump!!! Get well soon 🇺🇸

— oregon4TRUMP (@oregon4TRUMP)1601614527.0
And floods of well-wishes for him and the First lady began pouring in from all around the world.
But, despite the outpour of support...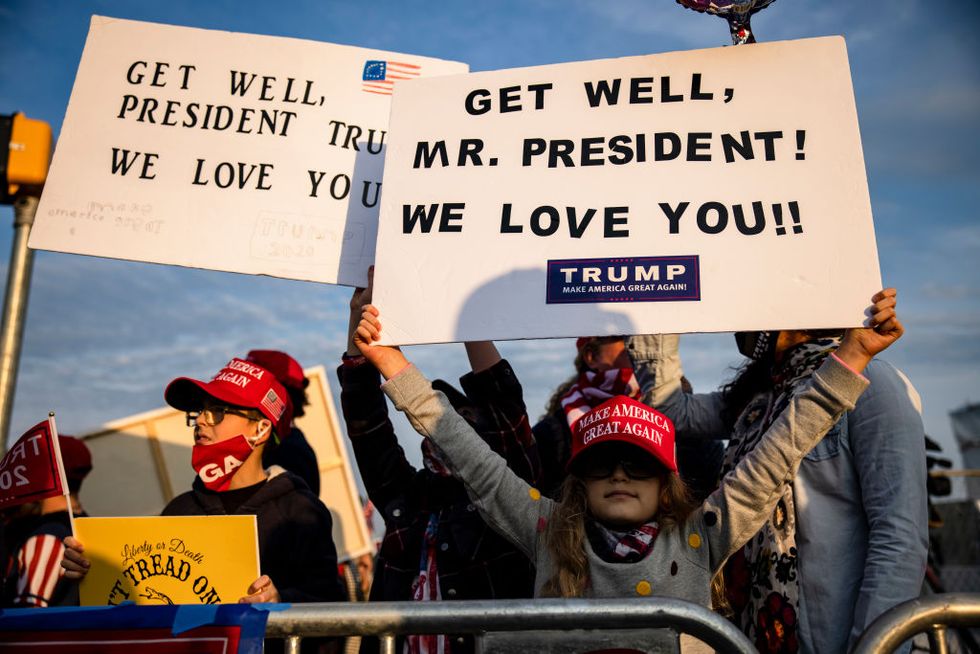 Many people were, quite rightfully, feeling concerned about Trump's chances of surviving the deadly virus.
Because even though the virus has a fairly steady survival rate...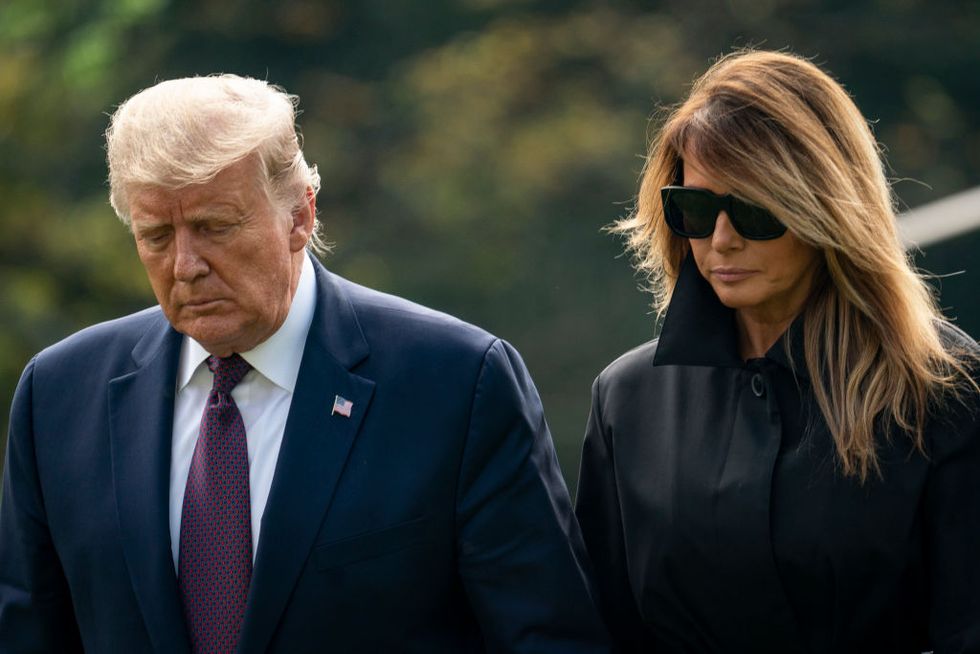 Seventy-four-year-old President Trump is actually in the high-risk category.
However, the White House was quick to put many worries to rest.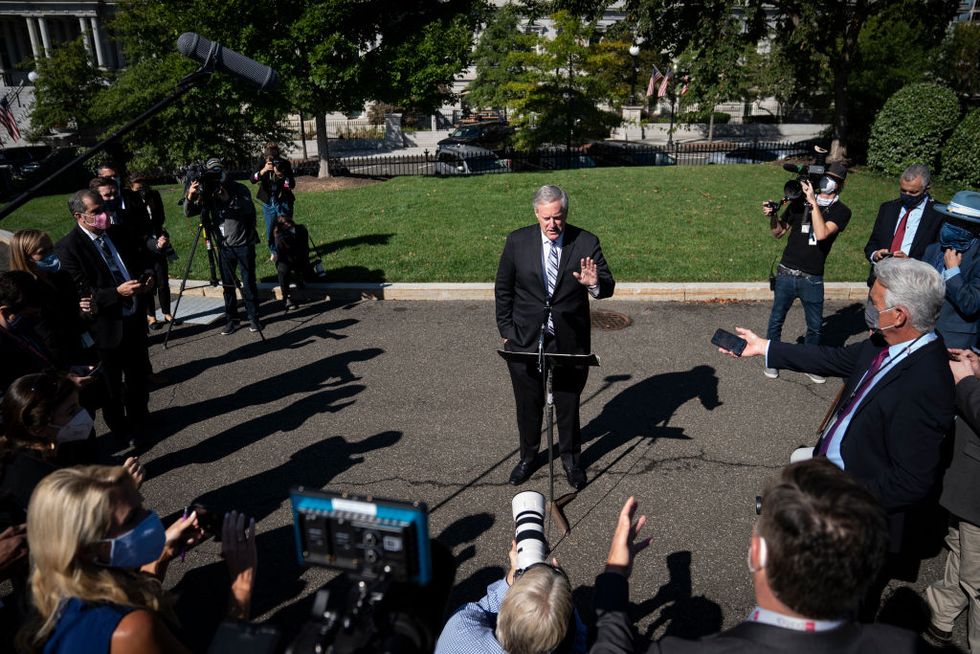 Mark Meadows, the White House Chief of Staff, spoke at a live press conference in the days following the diagnosis, where he stated that he is "optimistic the President will have a very quick and speedy recovery."
Meadows explained that the White House's core staff have all been tested for the virus...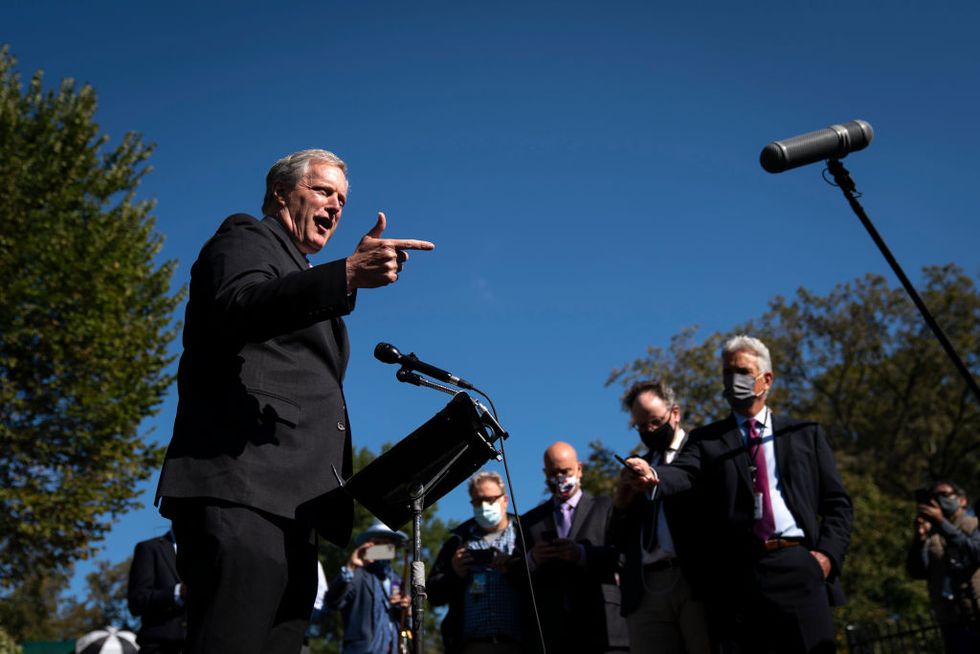 And said that the President was "energetic" and in "good spirits", adding that he was "staying committed to working very hard on behalf of the American people" Apparently, the first question Trump asked him after his diagnosis was "how's the economy doing?"
However, Meadows may have spoken too soon.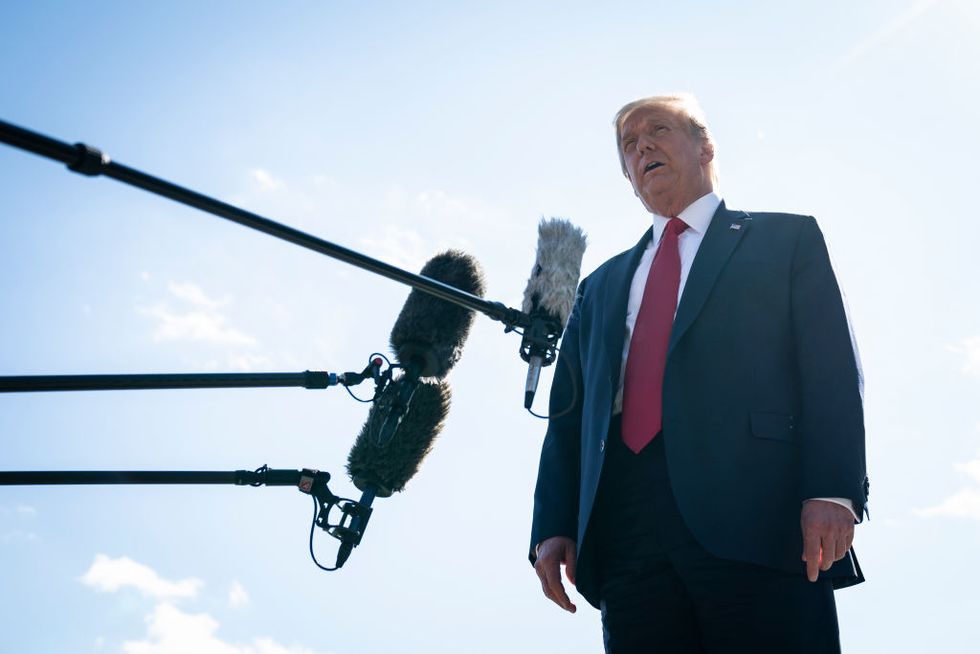 Because, shortly after his statement, it was
reported
that the president had been admitted to the hospital.
On Friday last week, Trump was transported to Walter Reed National Military Medical Centre.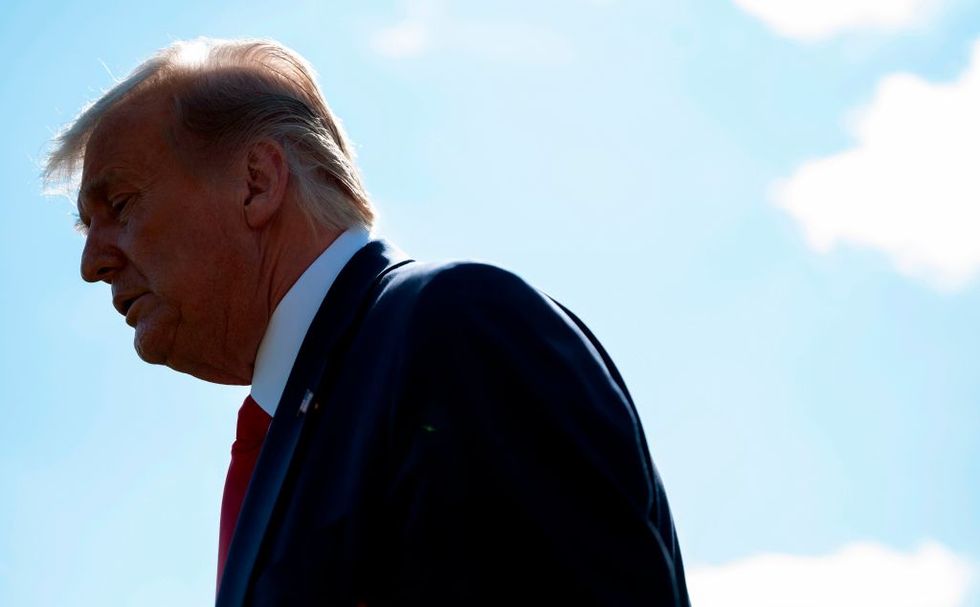 This came after he received a cocktail of drugs as a "precautionary measure."
However, he gave off the impression that he was extremely unaffected by the virus.
Over the weekend, Trump gave a video update from the hospital, in which he praised the "incredible" Walter Reed National Military Medical Center, and revealed that he had "met some of the soldiers" and was planning a "surprise" visit. Aren't you supposed to be self-isolating, Mr. President?
And, shortly afterward, Trump came forward with a shock announcement.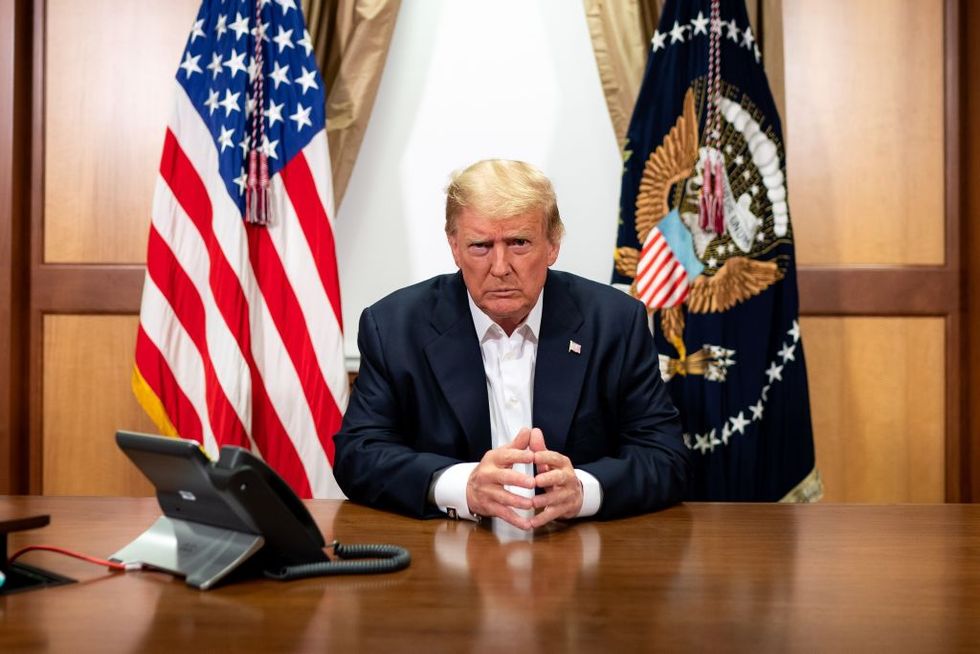 Taking to Twitter, he revealed that he would be discharged from the hospital later on that day.
The President tweeted this:
"I will be leaving the great Walter Reed Medical Center today at 6:30 P.M. Feeling really good! Don't be afraid of Covid. Don't let it dominate your life. We have developed, under the Trump Administration, some really great drugs & knowledge. I feel better than I did 20 years ago!"
Now, telling a country to not be afraid of a virus that has killed 200,000 Americans is an extremely reckless thing to say...
@realDonaldTrump Tell that to the 220,000 people who died from #COVID19 #OnYourWatch and their families @POTUS

— Greg Rickard (@Greg Rickard)1601969132.0
And, of course, people were
not
happy with his choice of announcement.
@realDonaldTrump "Don't be afraid of Covid. Don't let it dominate your life" great advice, if only the 210,000+ Ame… https://t.co/kgdmamxJKW

— Brandon Cruz (@Brandon Cruz)1601969064.0
@realDonaldTrump Tell that to over 200 families grieving for their loved ones. You're cavalier attitude is a disgra… https://t.co/UIDXTAOtBa

— june mitchell (@june mitchell)1601969409.0
@realDonaldTrump It is great that you are feeling better Mr. President and you got the greatest care, but not many… https://t.co/XNyPYHfanm

— Agent Boosauce (@Agent Boosauce)1601969646.0
@realDonaldTrump Over 200k citizens have died! Add to that surviving family members and that's a great deal of peop… https://t.co/H4t5YC5cKF

— "Aussie Chick 11" (@"Aussie Chick 11")1601970207.0
@realDonaldTrump I'm sure all the people that have died would agree; don't be afraid of COVID?!?!?!

— Laurie P (@Laurie P)1601970425.0
@eugenegu @realDonaldTrump Seriously. People are already not taking it serious enough and now he says this. As a co… https://t.co/QMSFBMa47I

— JD (@JD)1601941249.0
But Trump's dangerous outlook on the virus isn't the only thing pressing on people's minds...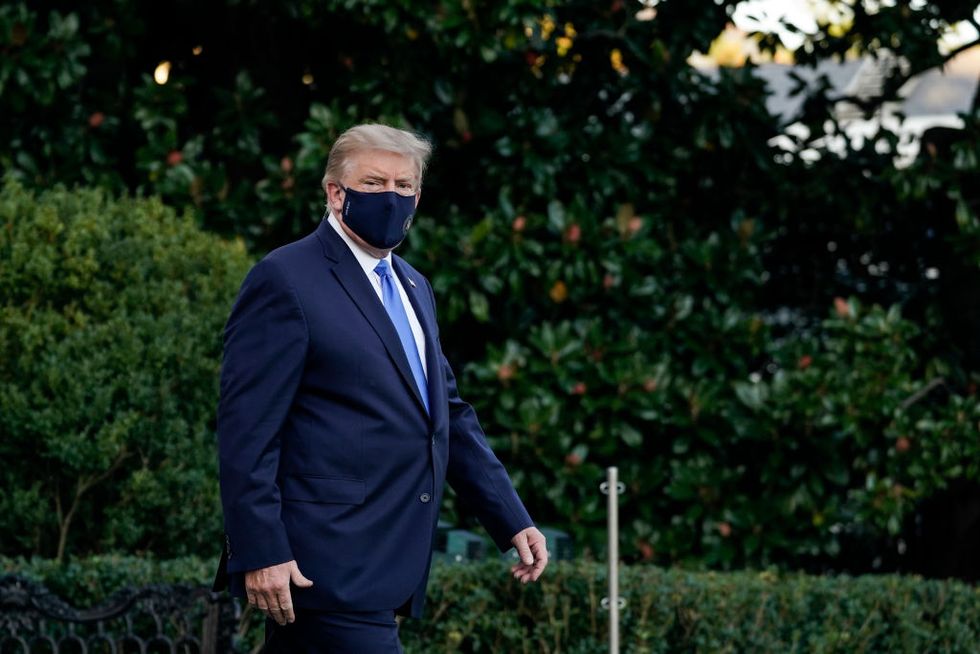 What does this mean for his presidential campaign?
Well, the campaign is still going to go ahead as normal.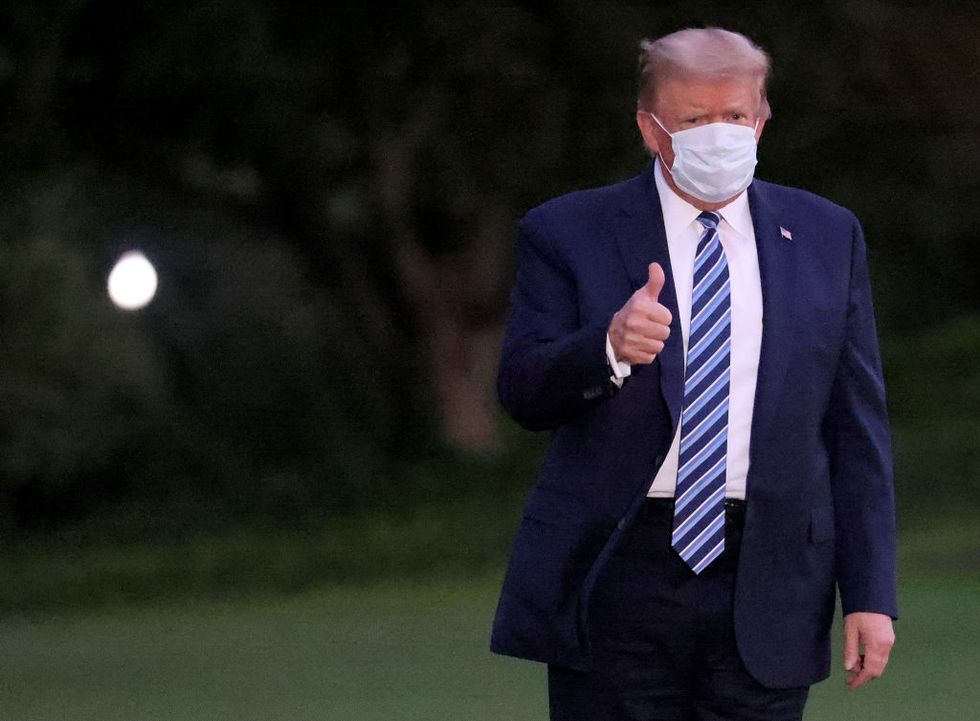 The president announced today that he plans on hosting a rally this weekend,
despite
having no negative test result.
He claimed that there was "no reason to test all the time"...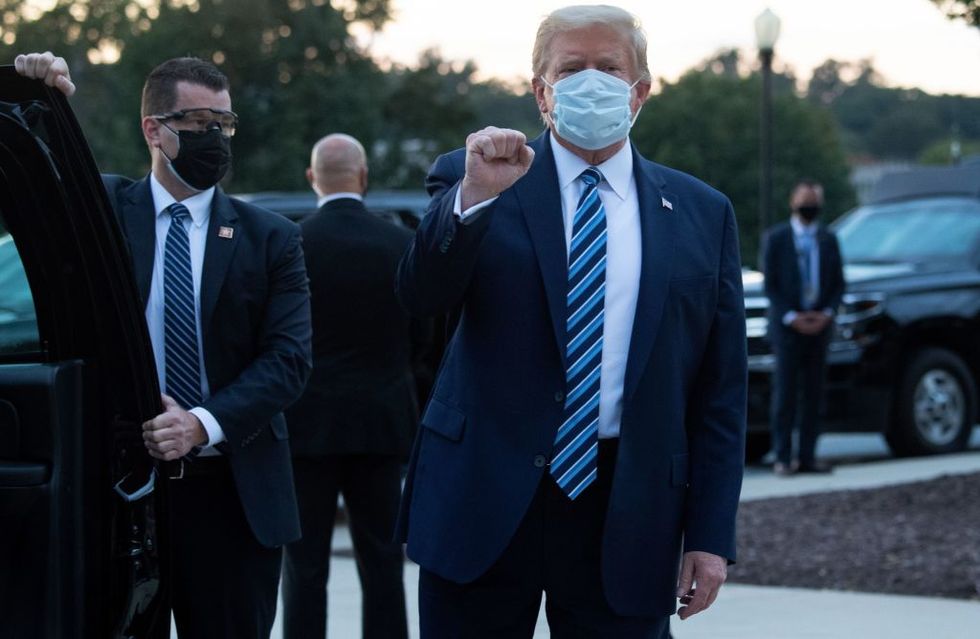 Before adding that his test will "probably be tomorrow."
He also insisted that "they found very little infection or virus" in his system...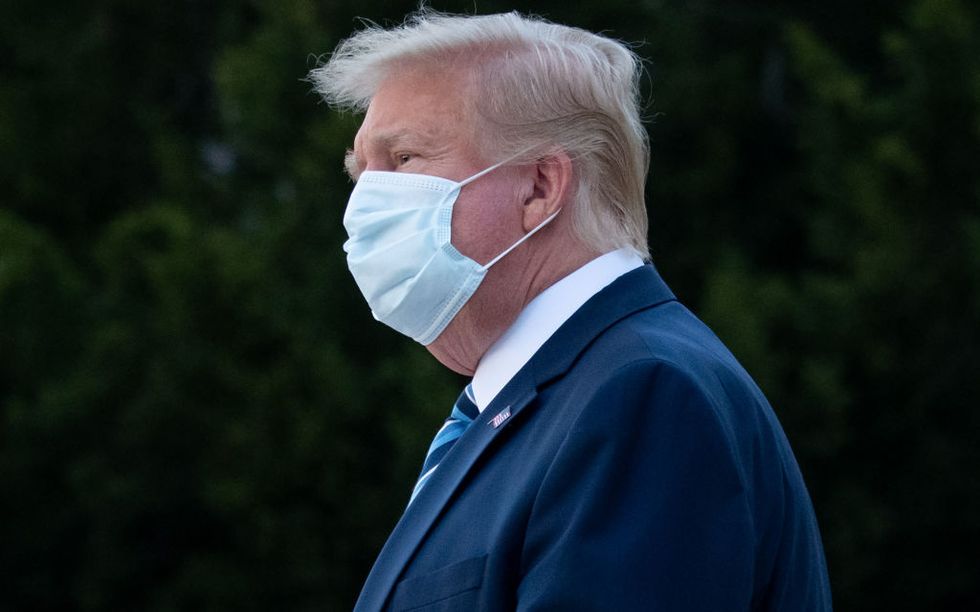 Though he was heard coughing throughout the interview.
Trump revealed his plans in a shocking telephone interview with Fox News...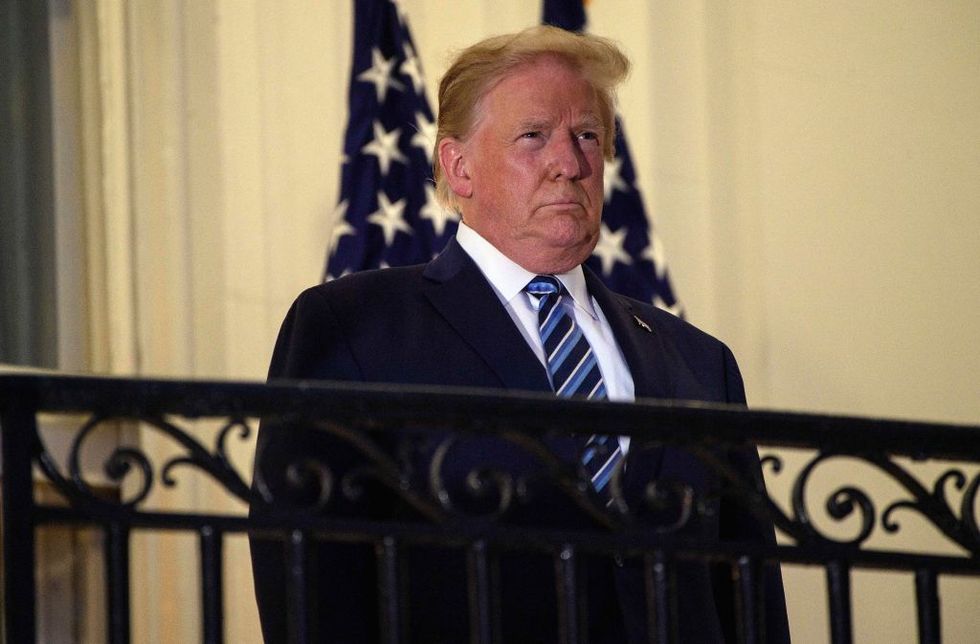 In which he claimed his doctor had said he will be able to return to "public engagements" on Saturday.
He explained: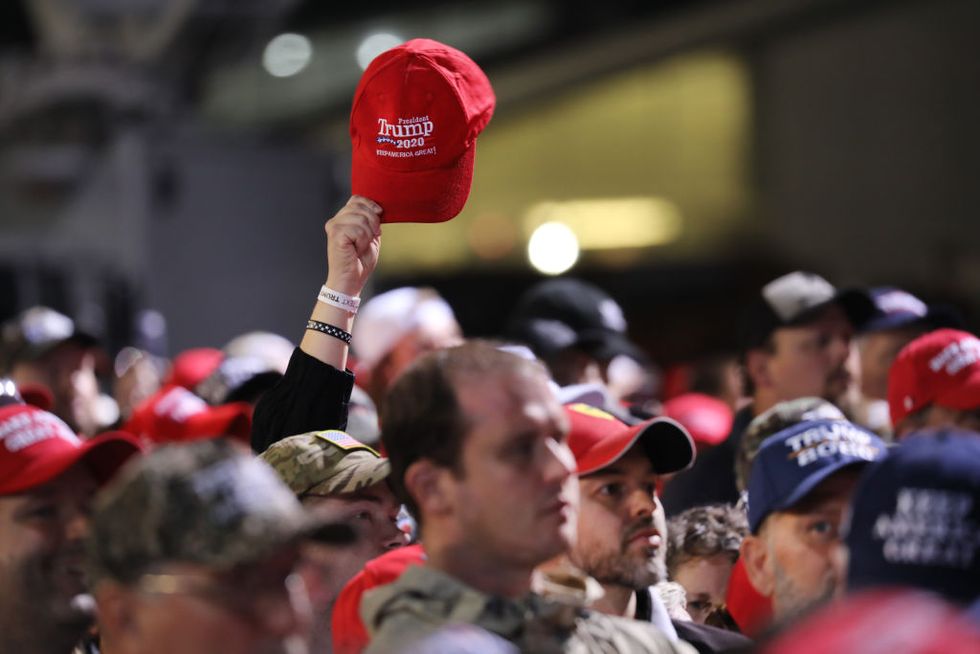 "I think I'm going to try doing a rally on Saturday night if we have enough time to put it together. But we want to do a rally in Florida, probably in Florida on Saturday night," Trump told Fox News host, Sean Hannity.
He also revealed plans for a second rally in Pennsylvania this Sunday...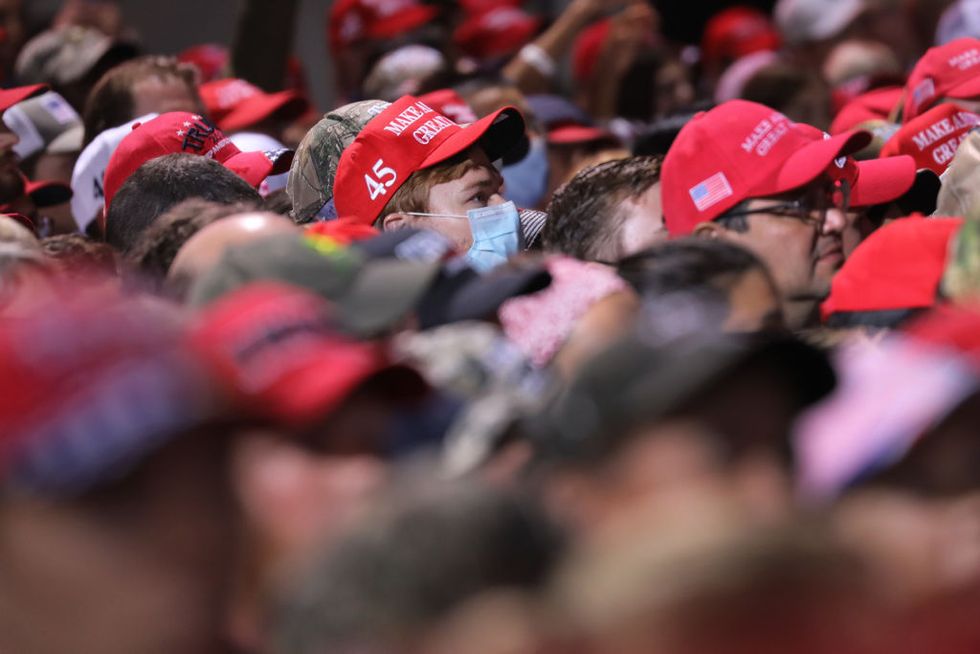 Though he did not specify exact locations for the planned events.
You can listen to the snippet here.
Holy shit. Trump, who won't say if he's tested negative for coronavirus (so he either hasn't been tested or is stil… https://t.co/33uZhPCPSG

— Aaron Rupar (@Aaron Rupar)1602207521.0
Most scientists think that viral shedding continues for about ten days after symptoms start in mild to moderate cases, according to the Centers for Disease Control and Prevention, so for the president to go ahead with these would be
incredibly
reckless.