Just over a week after testing positive for COVID-19, Donald Trump has now claimed that he is immune to coronavirus and that he has a protective glow...
He made the 'interesting' comments during an interview with Fox News this morning.
Keep scrolling to find out exactly what his words were.
Donald Trump has given us yet another update on his health...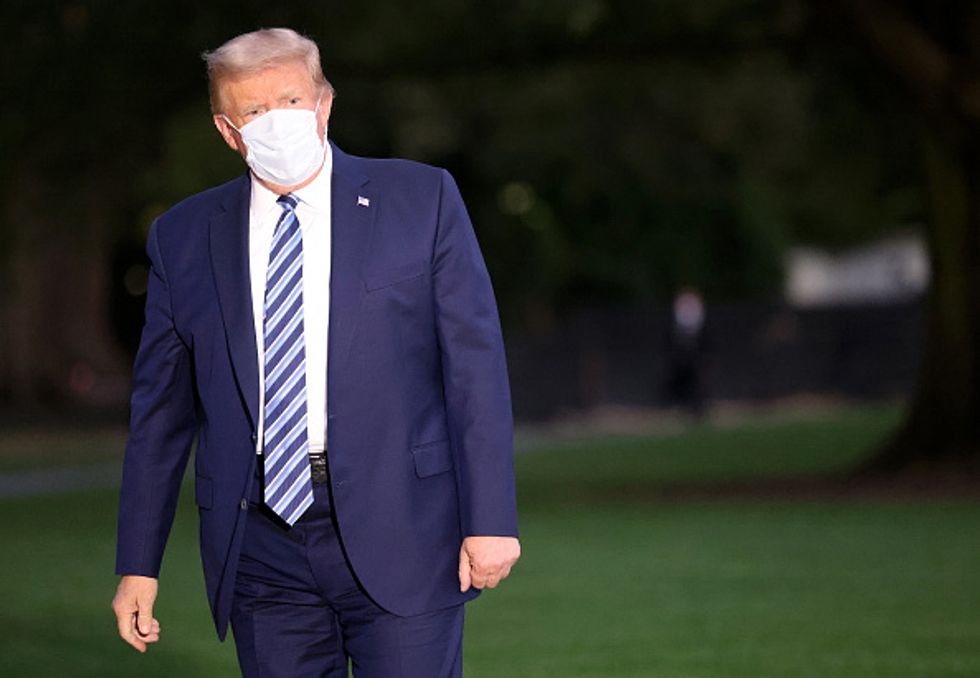 But this one might be more dramatic than it needs to be.
And the facts? We got none of those.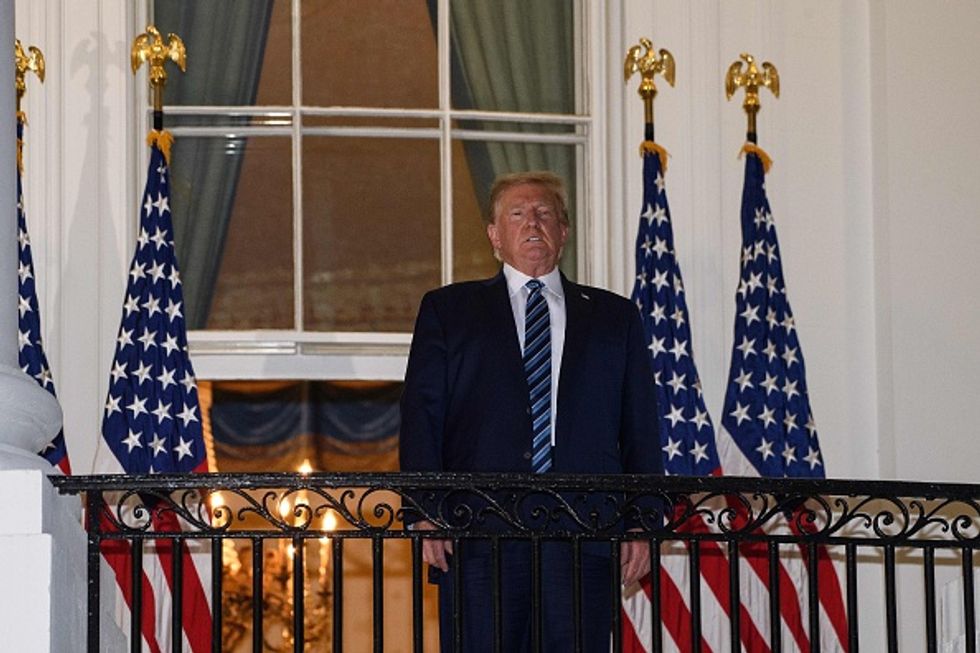 Only a bunch of 'interesting' claims he made to Fox News earlier today.
Now, the world was left shocked when Donald Trump and his first lady, Melania, tested positive for COVID-19...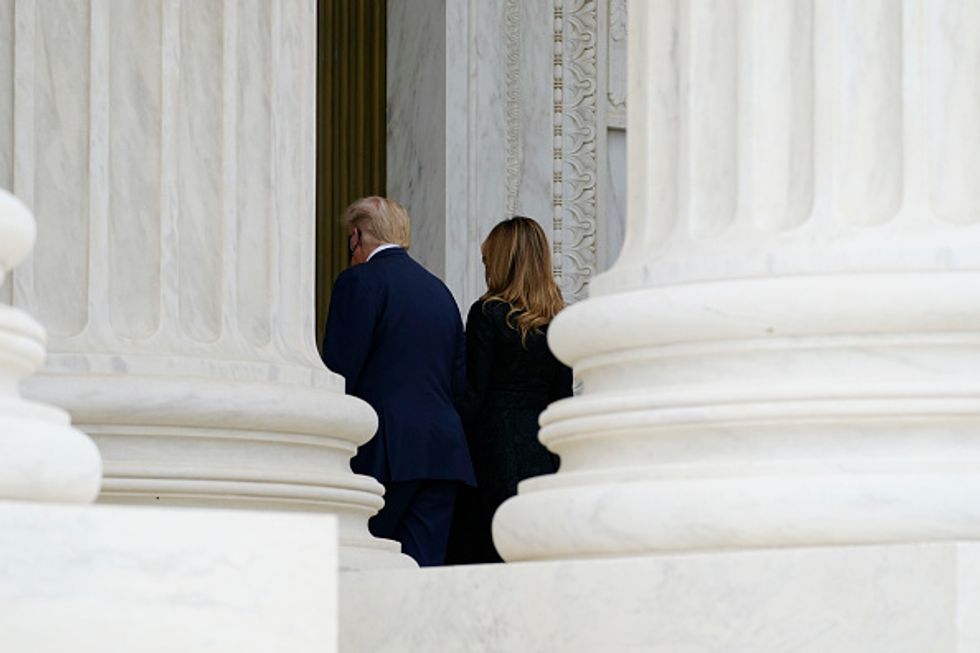 And the surprising news came just over a week ago on the 2nd of October.
Trump tweeted this...
Though, at this time, he didn't give any further details regarding his and Melania's symptoms.
Immediately after his diagnosis, the President went into self-isolation...
@realDonaldTrump @FLOTUS We have your back President Trump!!! Get well soon 🇺🇸

— oregon4TRUMP (@oregon4TRUMP)1601614527.0
And floods of well-wishes for him and the First lady began pouring in from all around the world.
@realDonaldTrump @FLOTUS Another First for President Trump. When he and the First Lady recover, it will take the s… https://t.co/pn6U89BPTr

— twk_5 (@twk_5)1601629709.0
@realDonaldTrump @FLOTUS Please don't drink bleach. 🙏🏼 Stay safe.

— sameera khan (@sameera khan)1601627257.0
But on the other hand, lots of angry and spiteful messages have been thrown at the pair following their diagnosis.
@realDonaldTrump @FLOTUS I just can't be sad. 200,000 Americans have died and he hasn't shed one tear. That's 67 9/… https://t.co/jY0xtfdE63

— Keller Keller (@Keller Keller)1601615591.0
@realDonaldTrump @FLOTUS Lets go @TheSimpsons. Y'all aint never lied https://t.co/GcW1Gbbln1

— The Groomer D (@The Groomer D)1601615359.0
@TheRightMelissa @realDonaldTrump @FLOTUS I don't wish him death. But isn't it ironic that he's the one who tried t… https://t.co/X4VwLouACQ

— Lili 325 Balfour 🙏🐕🚴📈 👩‍🍳 (@Lili 325 Balfour 🙏🐕🚴📈 👩‍🍳)1601615616.0
Will the president ever take this pandemic seriously?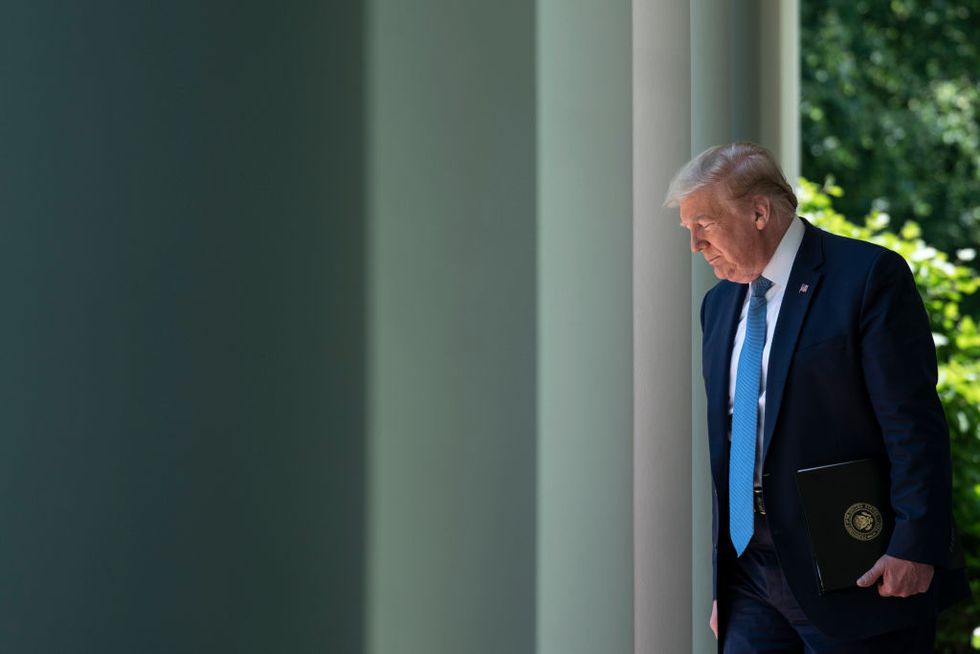 But the main thing that has been concerning his followers is his age bracket.
Due to his age...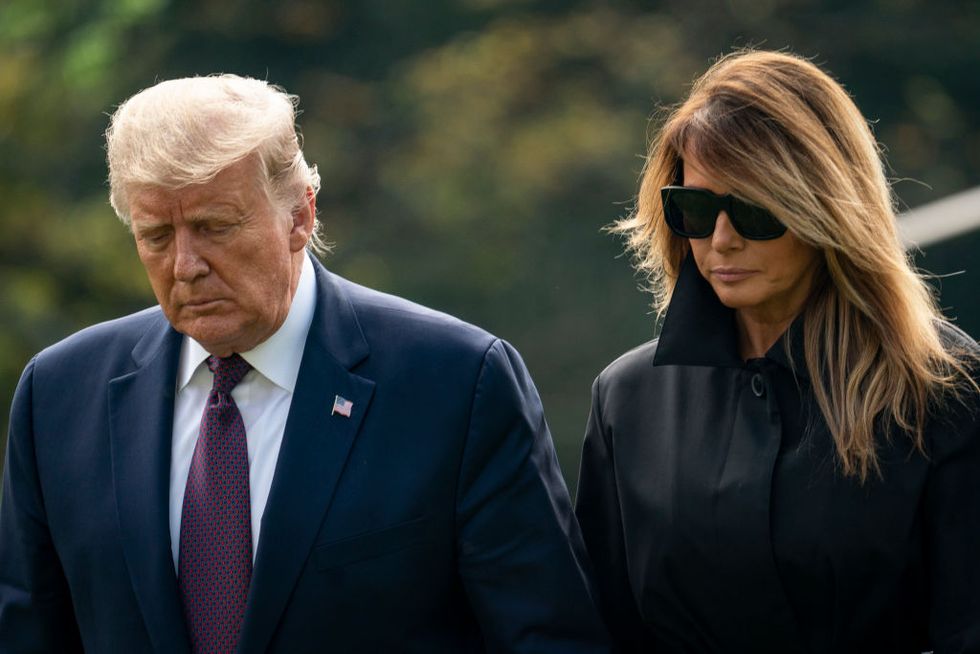 Seventy-four-year-old President Trump is actually in the high-risk category.
But the White House was quick to put many worries to rest.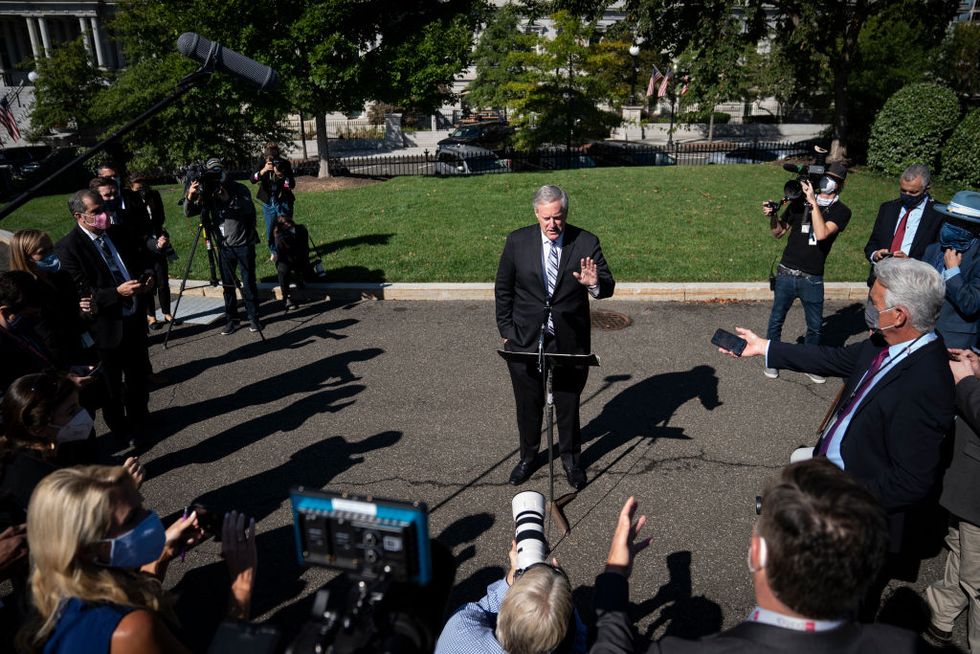 Mark Meadows, the White House Chief of Staff, spoke at a live press conference where he stated that he is "optimistic the President will have a very quick and speedy recovery."
Meadows explained that the White House's core staff have all been tested for the virus...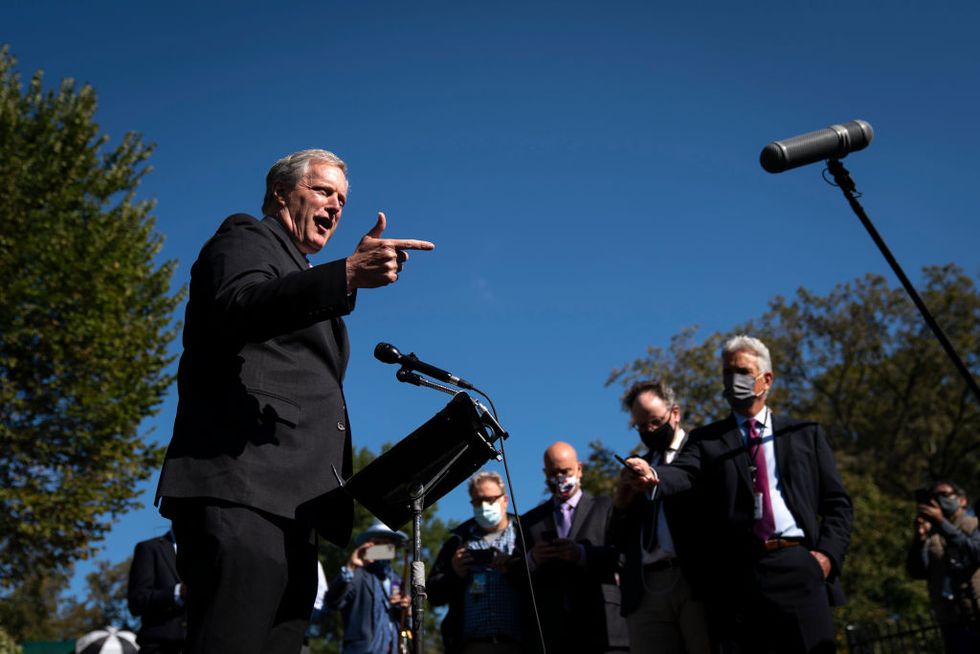 And said that the President was "energetic" and in "good spirits", adding that he was "staying committed to working very hard on behalf of the American people" Apparently, the first question Trump asked him after his diagnosis was "how's the economy doing?"
However, Meadows may have spoken too soon.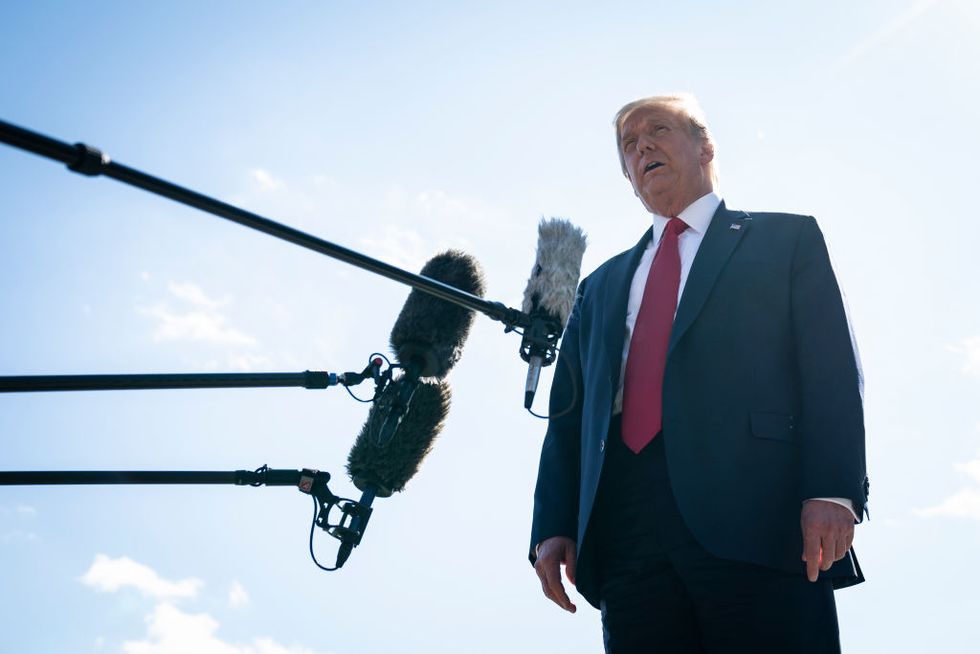 Because, shortly after his statement, it was
reported
that the president had been admitted to the hospital.
He was transported to Walter Reed National Military Medical Centre.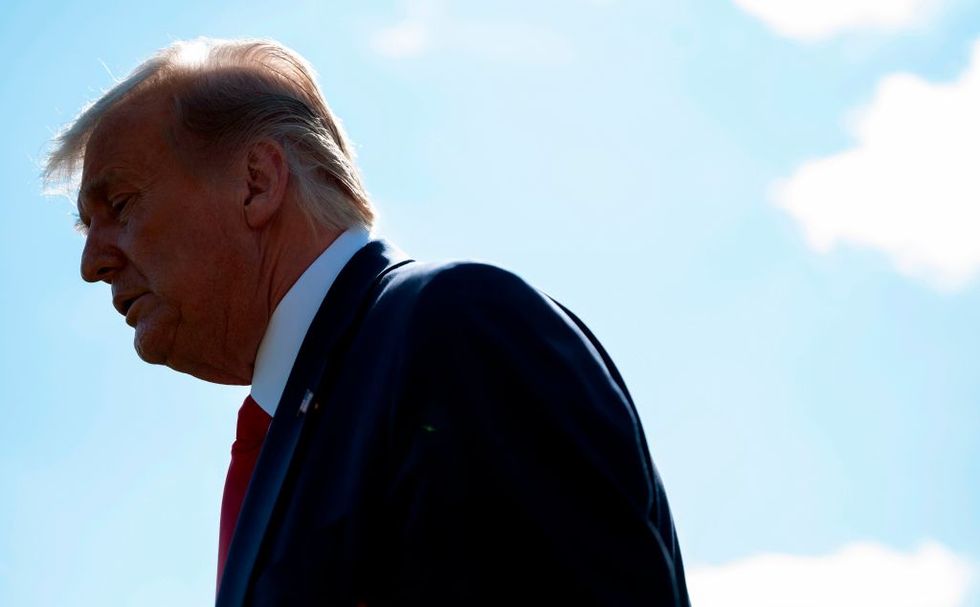 This came after he received a cocktail of drugs as a "precautionary measure."
However, he gave off the impression that he was extremely unaffected by the virus.
And last weekend, Trump gave a video update from the hospital, in which he praised the "incredible" Walter Reed National Military Medical Center, and revealed that he had "met some of the soldiers" and was planning a "surprise" visit.
But then, shortly afterward, Trump came forward with a shock announcement.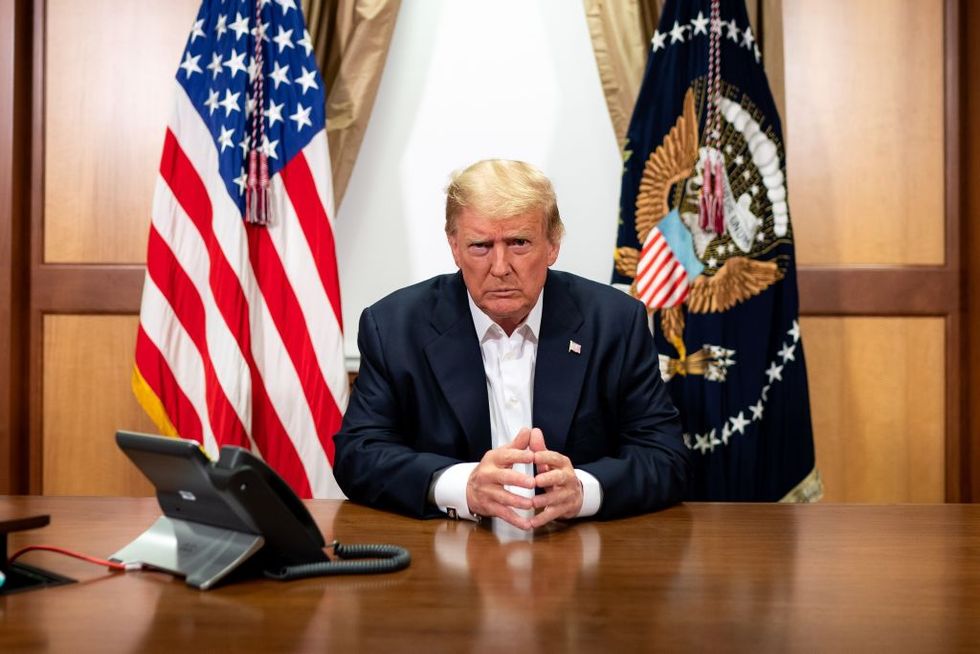 Taking to Twitter, he revealed that he would be discharged from the hospital later on that day.
The President tweeted this:
"I will be leaving the great Walter Reed Medical Center today at 6:30 P.M. Feeling really good! Don't be afraid of Covid. Don't let it dominate your life. We have developed, under the Trump Administration, some really great drugs & knowledge. I feel better than I did 20 years ago!"
Now, telling a country to not be afraid of a virus that has killed 200,000 Americans is an extremely reckless thing to say...
@realDonaldTrump Tell that to the 220,000 people who died from #COVID19 #OnYourWatch and their families @POTUS

— Greg Rickard (@Greg Rickard)1601969132.0
And, of course, people were
not
happy with his choice of announcement, considering thousands of Americans losing loved ones to the disease.
It's vital for the president to stop downplaying the virus...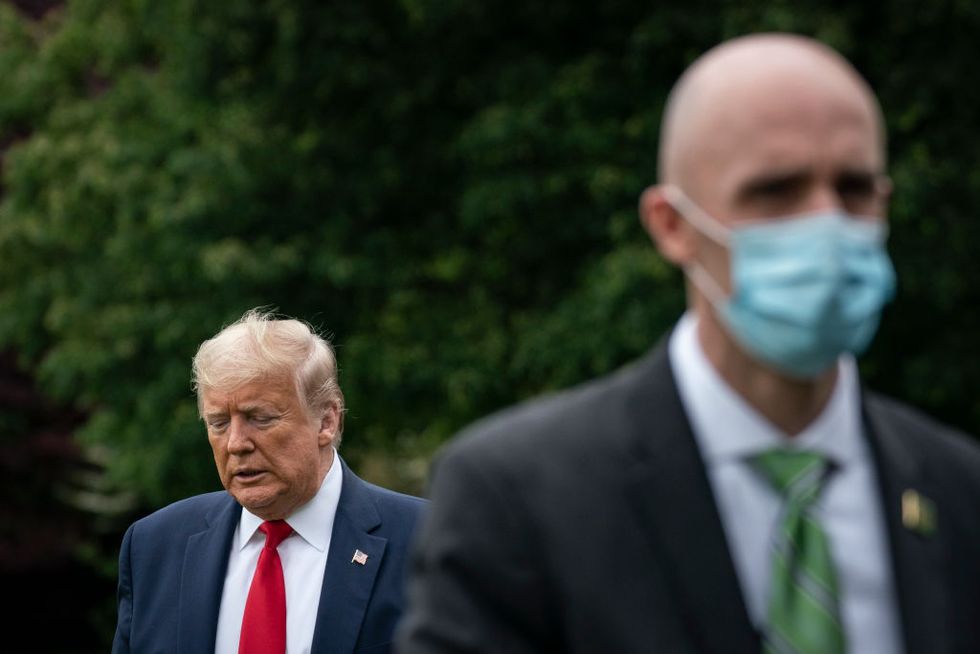 And to stop referring to it as a "blessing in disguise."
But things got worse as he recently made a shocking announcement about his health.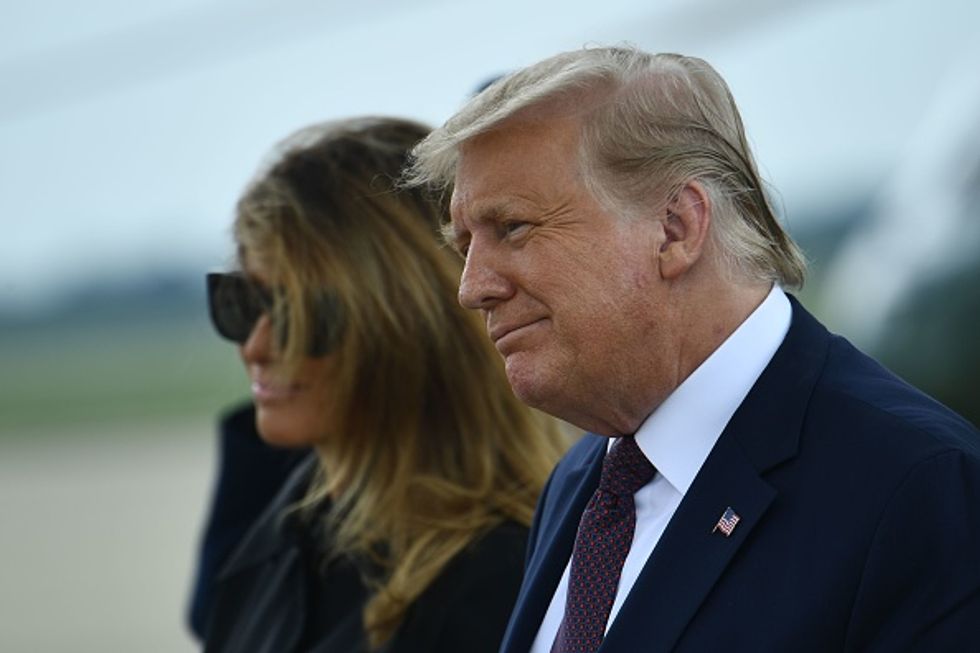 During a phone call with Fox Business on Thursday morning, the President revealed some details about his health, including the fact that he's a "perfect physical specimen..." and is now "immune" to COVID-19.
And it left us all speechless, that's for sure...

But it doesn't end there...















When he was asked if other people would get treatments he got while recovering, he said this: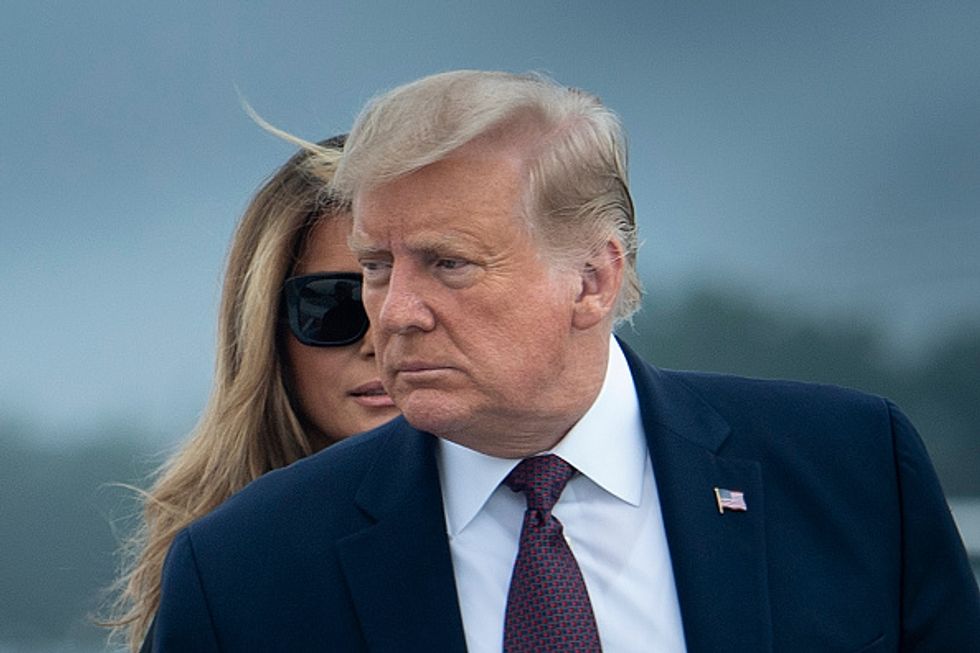 "Yeah they're going to get it," he said, then adding: "I'm back because I am perfect physical specimen and I'm extremely young, and so I am lucky in that way." If he's
young
, then I must still be a baby.
He continued: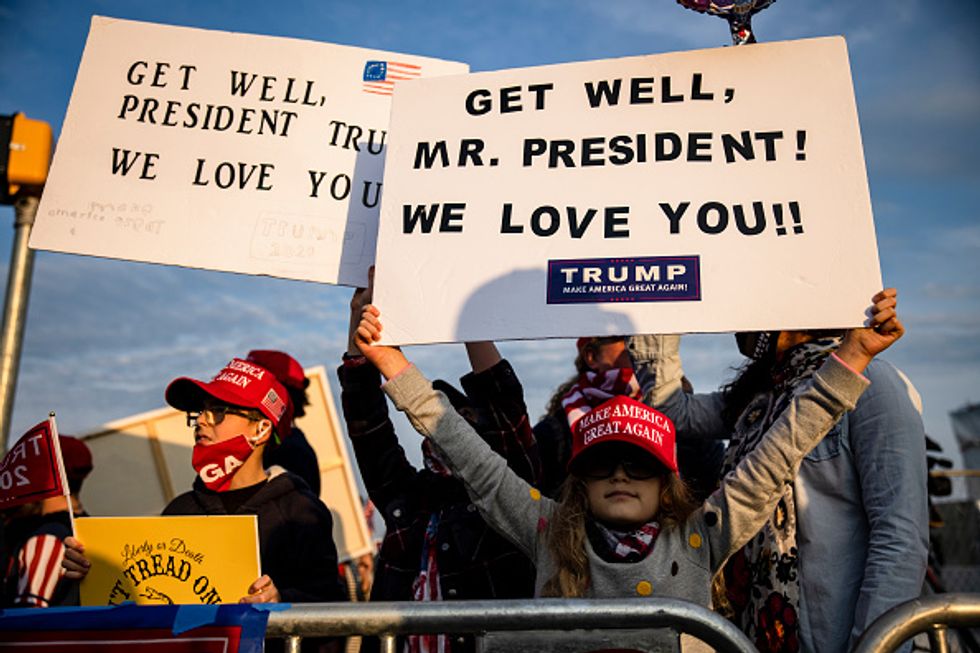 "I don't have any of the problems you hear about... Perhaps a couple of pounds here and there."
But that doesn't match his past health reports which placed him in the obese category.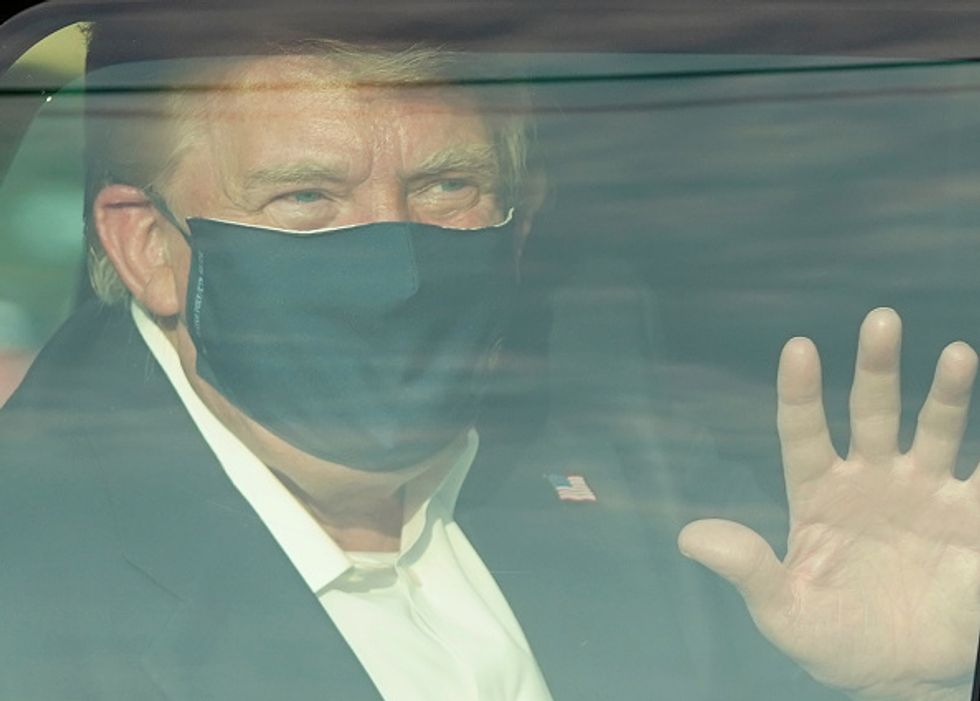 His claim he also has no heart problems or diabetes contrasts the annual physical report released by
White House physician Dr. Sean Conley
back in June, just under four months ago which added him into the high-risk category. Yikes.
He made another false claim during the phone call in which he stated that when you contract the virus, you "just get better."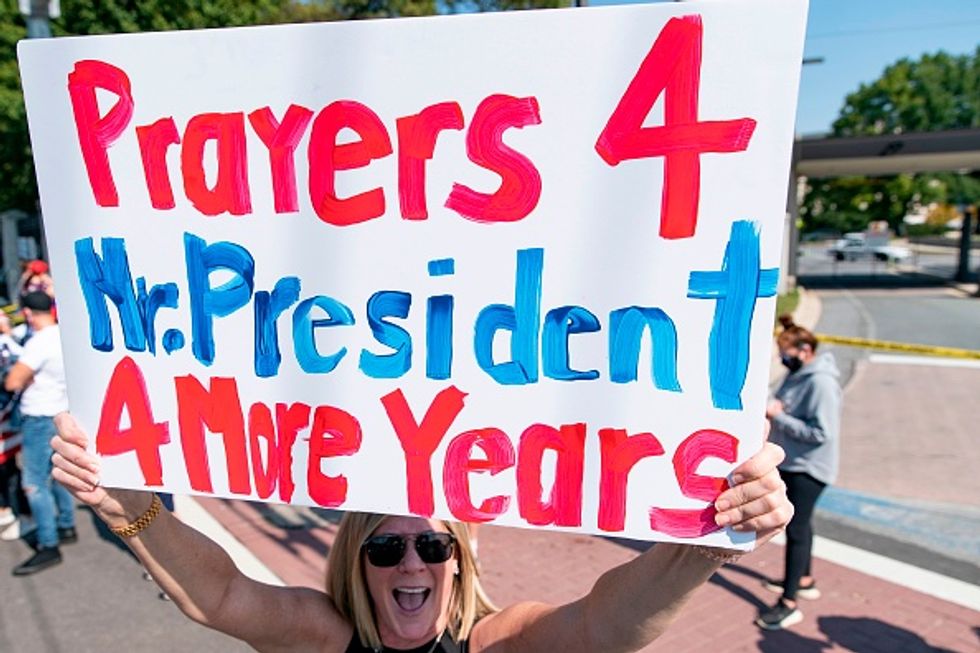 Not true, Mr. President. Over 200,000 Americans have died after catching COVID-19. He also added: "When you catch it, you get better, and then you're immune."
But the immunity factor still remains uncertain.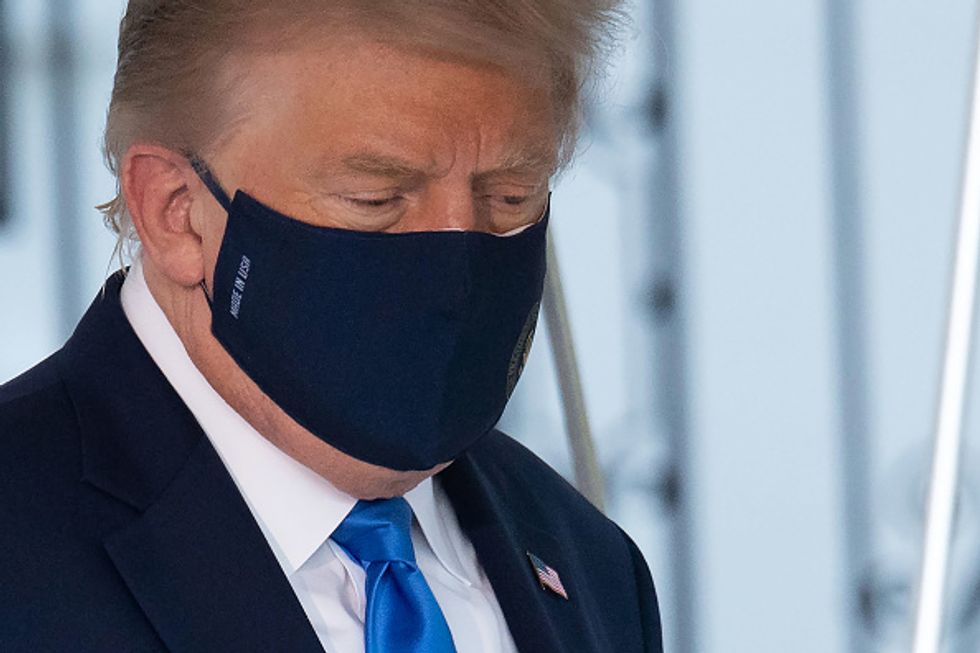 Scientists have not yet confirmed if this is the case, though they are hoping that it's true. But speaking earlier today to Fox News again, Trump again reiterated his comment about immunity.
Trump again claimed when you get over COVID you're immune.
Trump also claimed that he now has a 'protective glow', whatever that means.
More specifically he said:
I have to tell you, I feel fantastically. I really feel good. And I even feel good by the fact that, you know, the word immunity means something — having really a protective glow means something. I think it's very important to have that, to have that is a very important thing. The doctors, the White House doctors, as you know, are the best, and they said [I'm] totally free of spreading. There's no spread.
"I beat this crazy horrible China virus", he added.
Trump also said, once again:
Once you do recover, you're immune. Now you have a president who doesn't have to hide in a basement like his opponent. You have a president who is immune, which is a big — I think, which is a very important thing, frankly.
Although there is no evidence to suggest that recovering from COVID actually makes you immune.