Amid the ongoing coronavirus crisis, President Trump has come forward with an incredibly important message for the nation.
Keep scrolling to hear what he had to say...
We are currently experiencing the largest pandemic the world has seen in decades.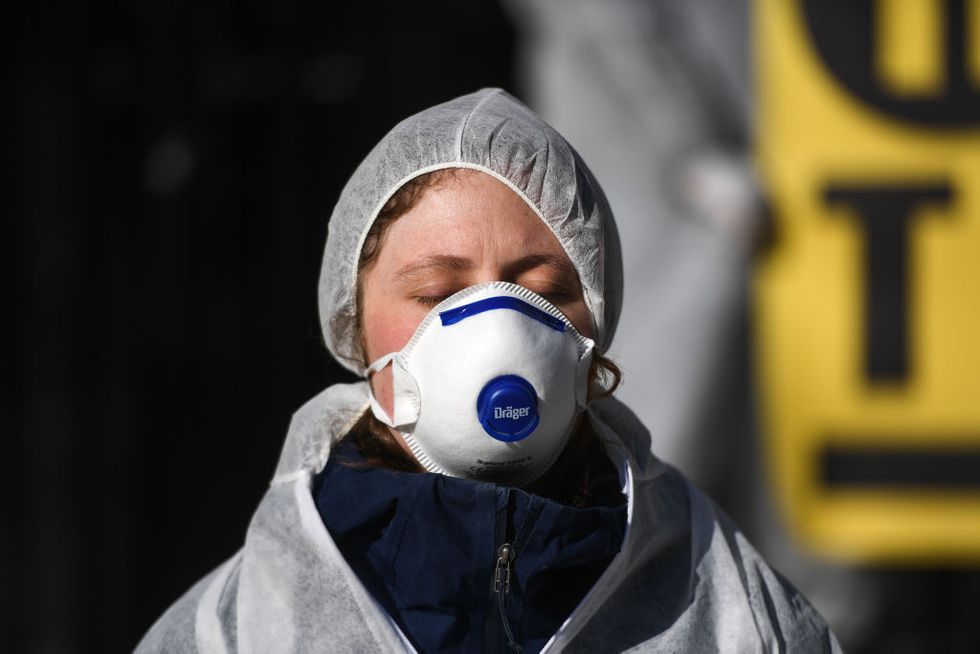 The deadly coronavirus, or COVID-19, as medical experts are referring to it, has taken our planet hostage, and is showing no signs of letting go anytime soon.
Over 300,000 people have now been infected with the virus.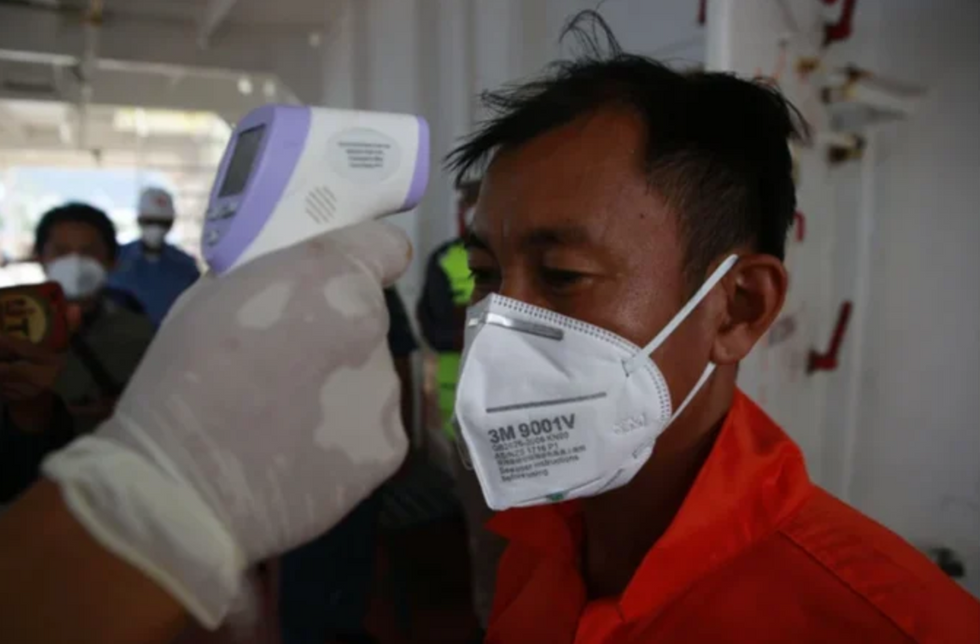 via: Getty
349,980, to be precise.
And, tragically, a staggering 15,306 more have reportedly died from the illness.
And, here in the States, we aren't faring much better.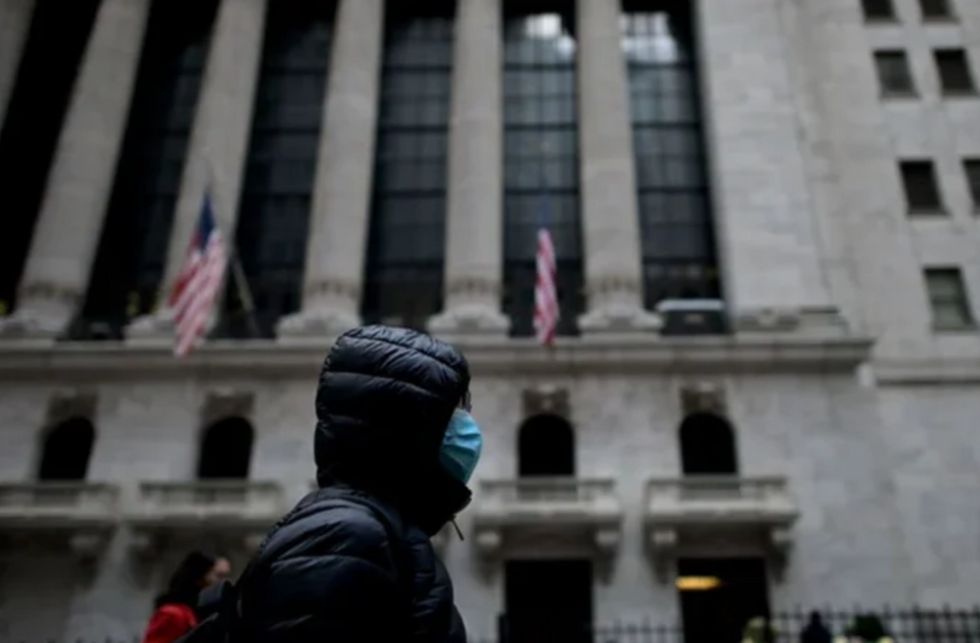 Since the first confirmed case of the virus in Washington in February, the numbers
have risen
to 35,070 across the full country, and a further 458 have died.
Several cities have declared states of emergencies...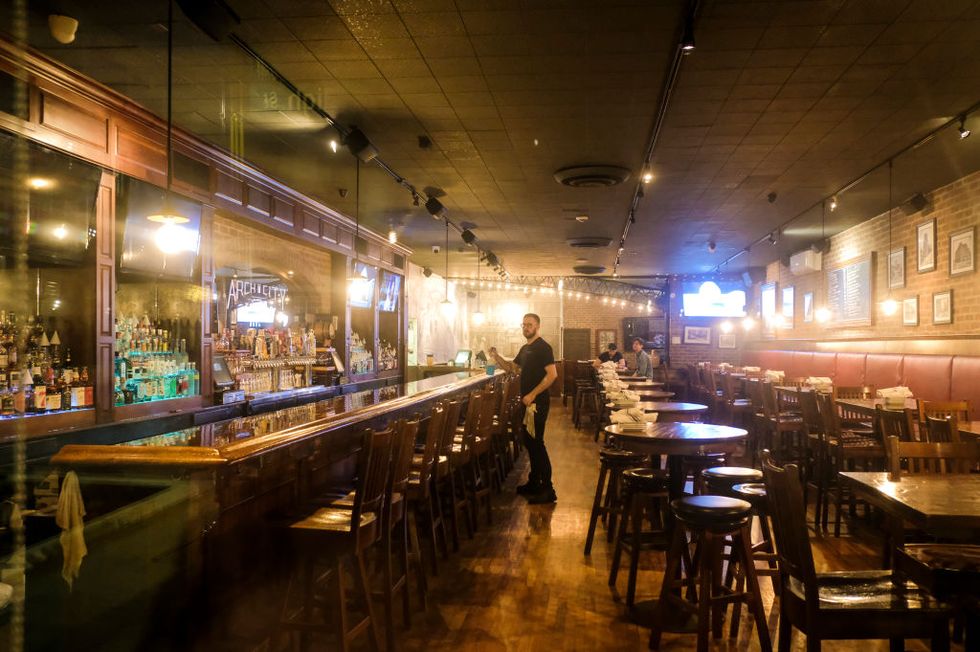 And a number of different states have been forced to close their restaurants and bars in an attempt to prevent any further spread of the virus.
World leaders have been scrambling to find a solution to the outbreak for months now...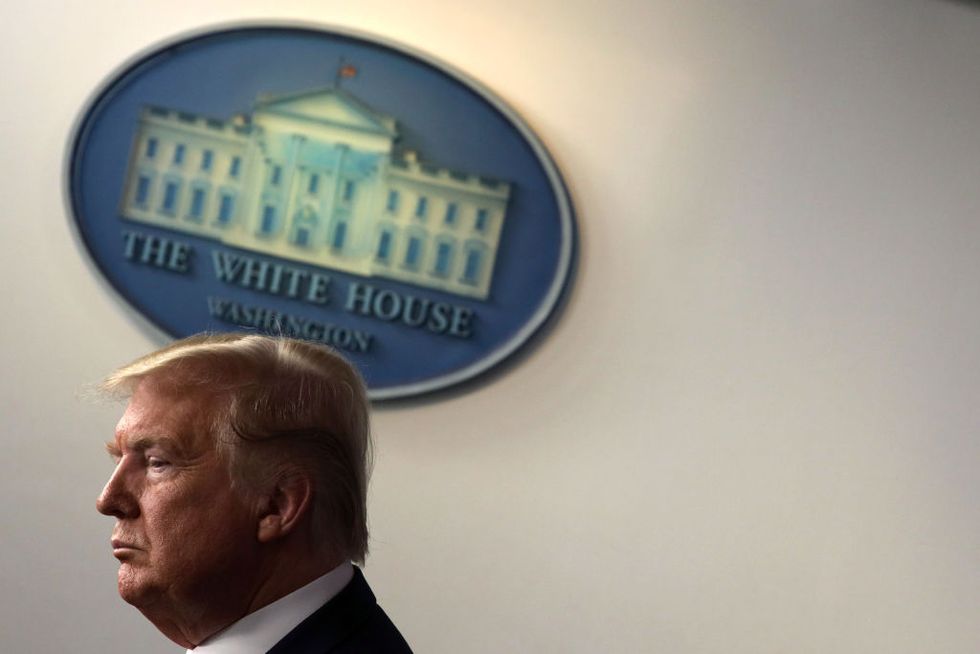 via: Getty
But our own President has taken a little bit longer to consider the pandemic as a serious threat.
Trump has remained valiantly confident in America's resilience to the virus.
In January, just after the initial COVID-19 outbreak, he was quizzed on his thoughts on the virus, in which he replied: "It's one person coming in from China, and we have it under control. It's going to be just fine."
And, even when the number of COVID-19 cases in America started to climb...
He remained calm, and repeatedly stressed that there was nothing to be too worried about.
Trump has persistently fought against the media regarding the pandemic.
And, at one point, even dubbed the virus as being a "fake news media" conspiracy.
And, as the months trickled by...
President Trump simply wouldn't budge from his stance on the virus and even went on to compare it to the common flu. This was one of his most dangerous and false statements about the virus, and caused plenty of outrage amongst both Americans and people all over the world.
And, the very next day, the President was accused of "lying" to the American public regarding free medical testing.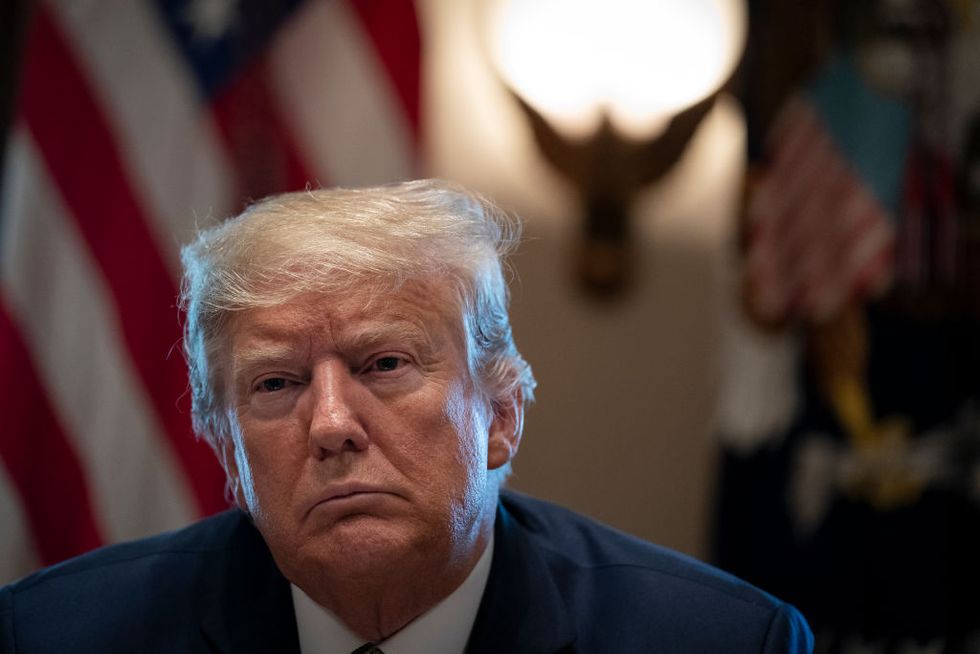 via: Getty
"When people need a test, they can get a test," 
he said
earlier this month. "When the professionals need a test, when they need tests for people, they can get the test. It's gone really well." However, this certainly
wasn't
the case, and millions of Americans, to this day, are still struggling to get tested for the virus.
Things needed to change.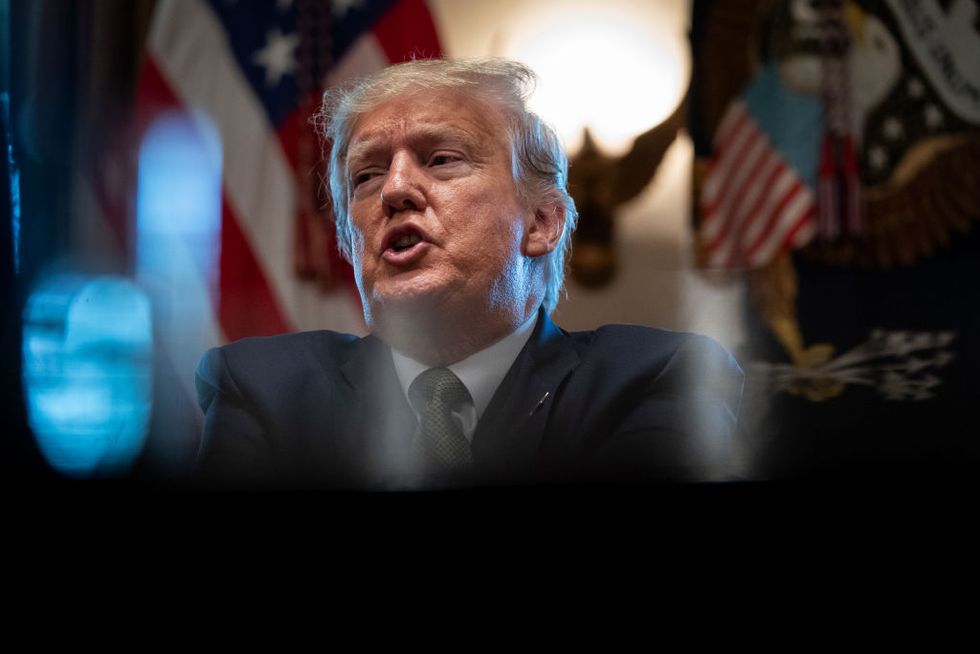 via: Getty
And fast. As the number of coronavirus cases and deaths grew here in the States, people were growing increasingly more concerned with Trump's blaze attitude regarding the pandemic.
But, thankfully, Trump seemed to have a sudden change of heart.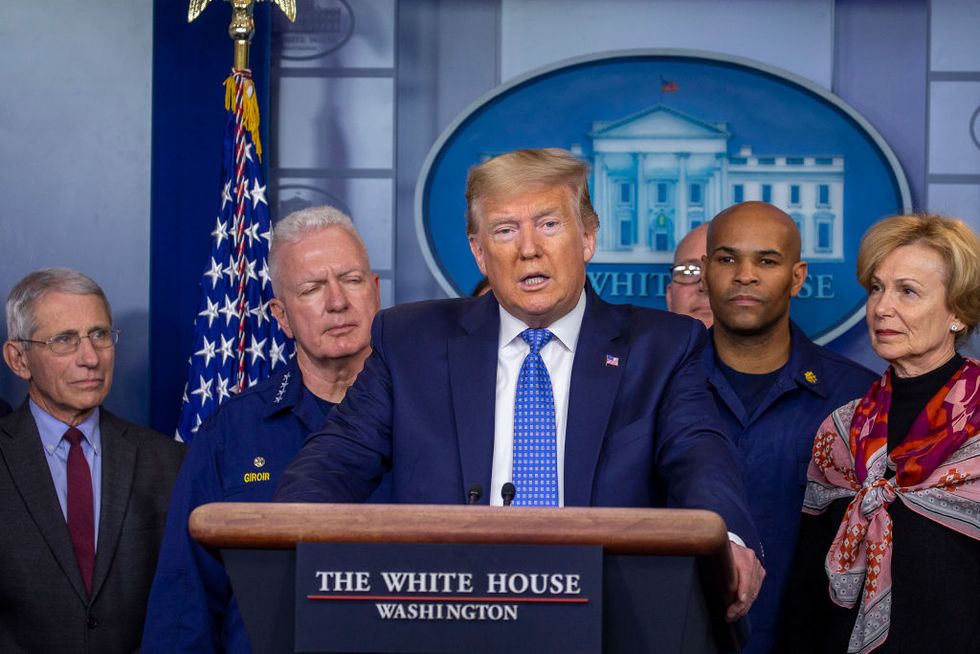 via: Getty
On March 13th, mere days after he compared COVID-19 to the common flu, he finally declared a national emergency.
This move freed up around $50 billion in federal funding...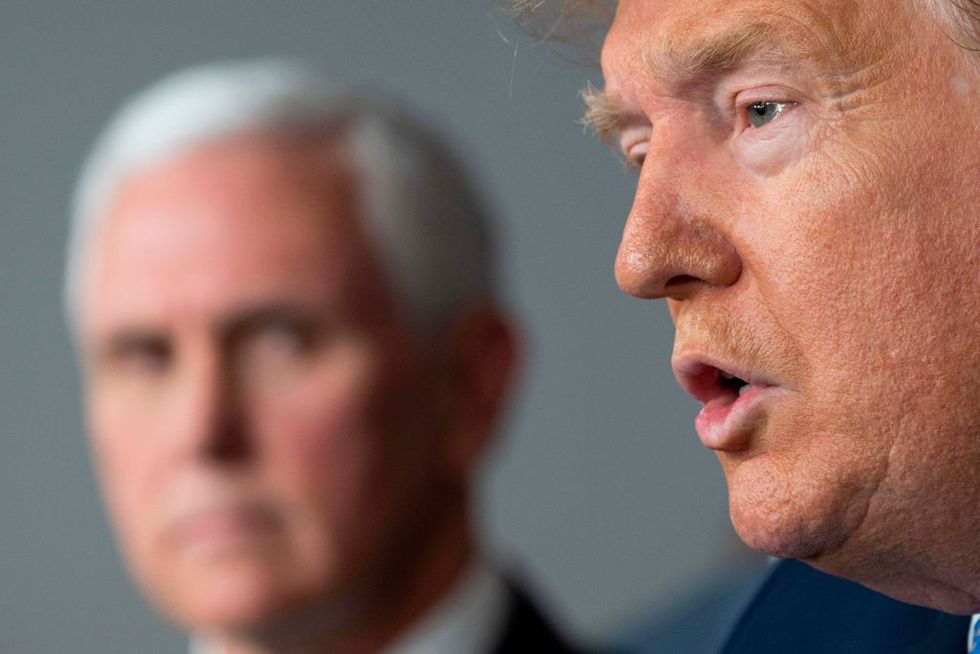 via: Getty
And promised a new screening website and more drive-by medical tests.
It seems that now, President Trump is finally taking the pandemic seriously.
In presser, Trump says "we have a problem that a month ago nobody ever thought about." Trump was first briefed abo… https://t.co/nMe2l4GxN1

— Dan Diamond (@Dan Diamond)1584388264.0
In a press conference last week, Trump admitted: "We have a problem that a month ago nobody ever thought about."
The President has been doing some serious backtracking.
Trump: "I felt it was a pandemic long before it was declared a pandemic." https://t.co/v3B3UQhbdM

— Jan Postma (@Jan Postma)1584463905.0
And, last week, he insisted that he "felt it was a pandemic long before it was declared a pandemic."
He has now been sending a very different message to his people...
And, like the other world leaders have all been doing, has been encouraging his citizens to band together and support one another.
He even sent out a message of love and positivity to all those affected by the virus.
.@realDonaldTrump's message to all Americans: "We love them, we're with them, we will not let them down!" https://t.co/l6Metor1gB

— Steve Guest (@Steve Guest)1584551313.0
"We love them, we're with them, we will not let them down!"
And now, the President has an even more important message for the nation.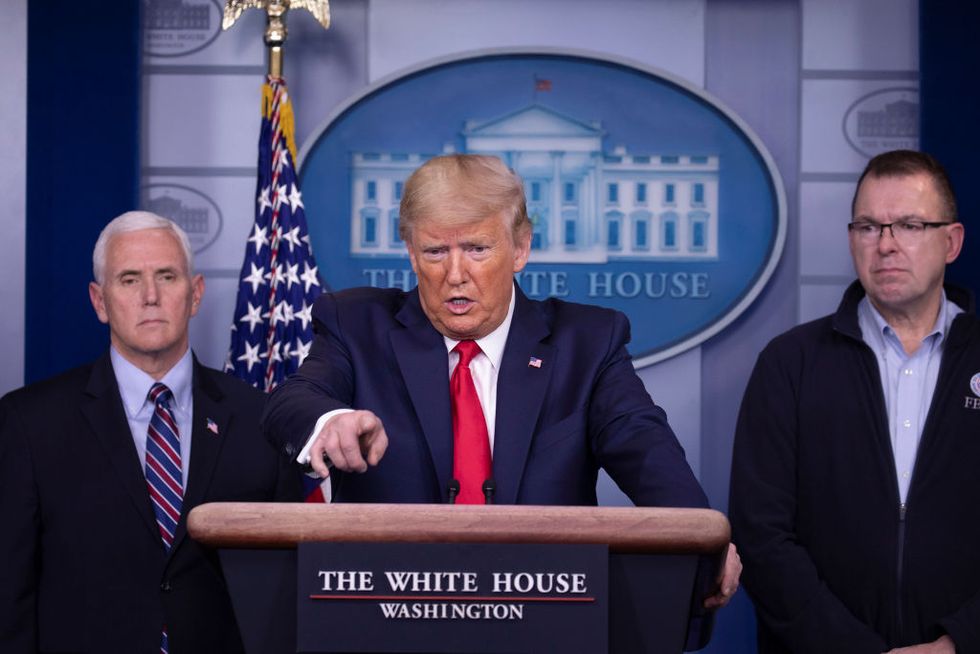 via: Getty
As you all know by now, Trump imposed a temporary travel ban between the States and all European countries, including the U.K. and Ireland.
Well, that travel ban could be lifted very soon.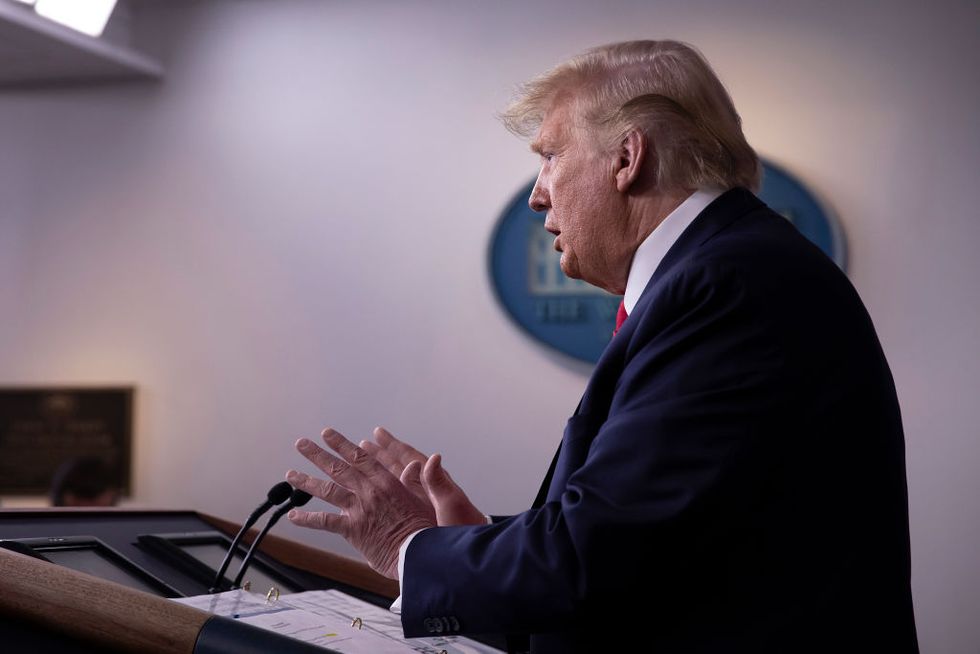 via: Getty
Trump has announced that, at the end of the fifteen-day travel ban period, he will be making the decision as to whether to reopen our borders.
Taking to Twitter, the President typed out an urgent and rather aggressive message...
Which informed people that "we cannot let the cure be worse than the problem itself", and that he will soon be making a decision "as to which way we want to go."
This comes only a day after New York City went into full lockdown...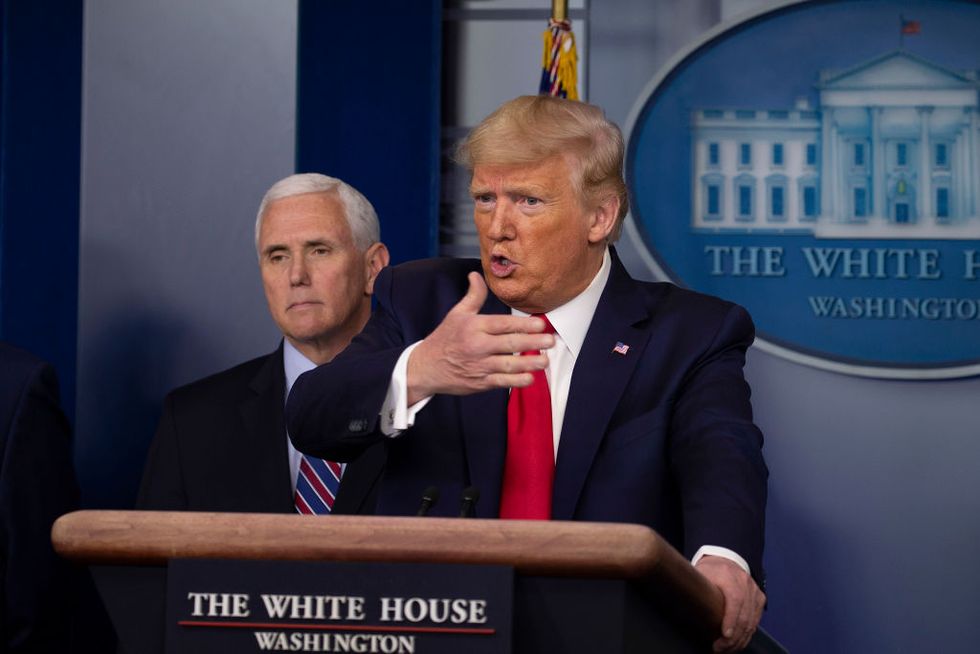 via: Getty
So, understandably, many are feeling conflicted by the President's latest message.
This is a breaking story, and we will post updates accordingly.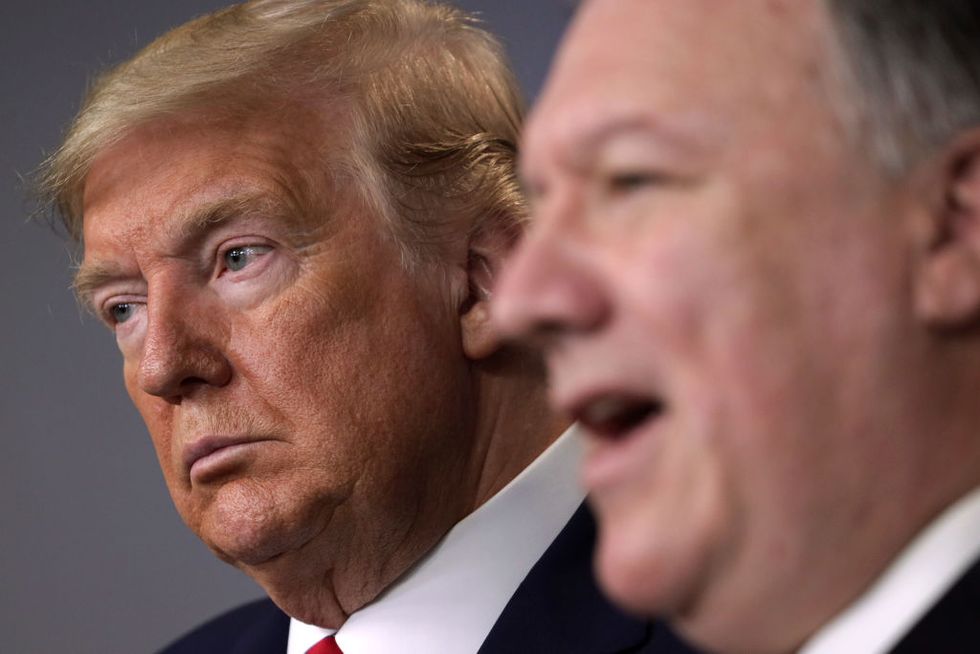 via: Getty
But for more information on the New York lockdown, keep scrolling...