Getting married is certainly one of the more significant hurdles in a couple's relationship, isn't it? The ceremony commemorates their love for one another as they each promise to stay committed to each other for the rest of their lives.
So it's only natural that the happy couple would want everyone that they know and love there to celebrate their special day with them.
Most people will settle for their grandparents and their second-cousins who they see once a year. One couple, though, settled at nothing less than the President of the United States himself.
Yep, two avid Trump supporters threw a MAGA themed wedding and invited the President to join in the festivities. And he actually turned up.
Video footage from their big day shows Trump arriving to cheers and screams from the other guests, making their wedding quickly resemble one of his infamous rallies. We can't make this stuff up.
The guest list can make or break a wedding.
Weddings are all about the celebration of love and commitment so, naturally, they're always a joyous affair... depending on your guest list, that is.
Your guests are the life and soul of the party.
So, naturally, you need to pick a particularly excellent bunch of your nearest and dearest.
But the presence of significant political figures may seem a bit odd...
A wedding party in full-swing wouldn't be the place you'd expect to run into any politicians... or the President of the United States, for that matter.
Well, unless you've thrown a wedding dedicated to the president.
Yep, this actually happened, folks.
One couple found the ultimate way to demonstrate their support for the president...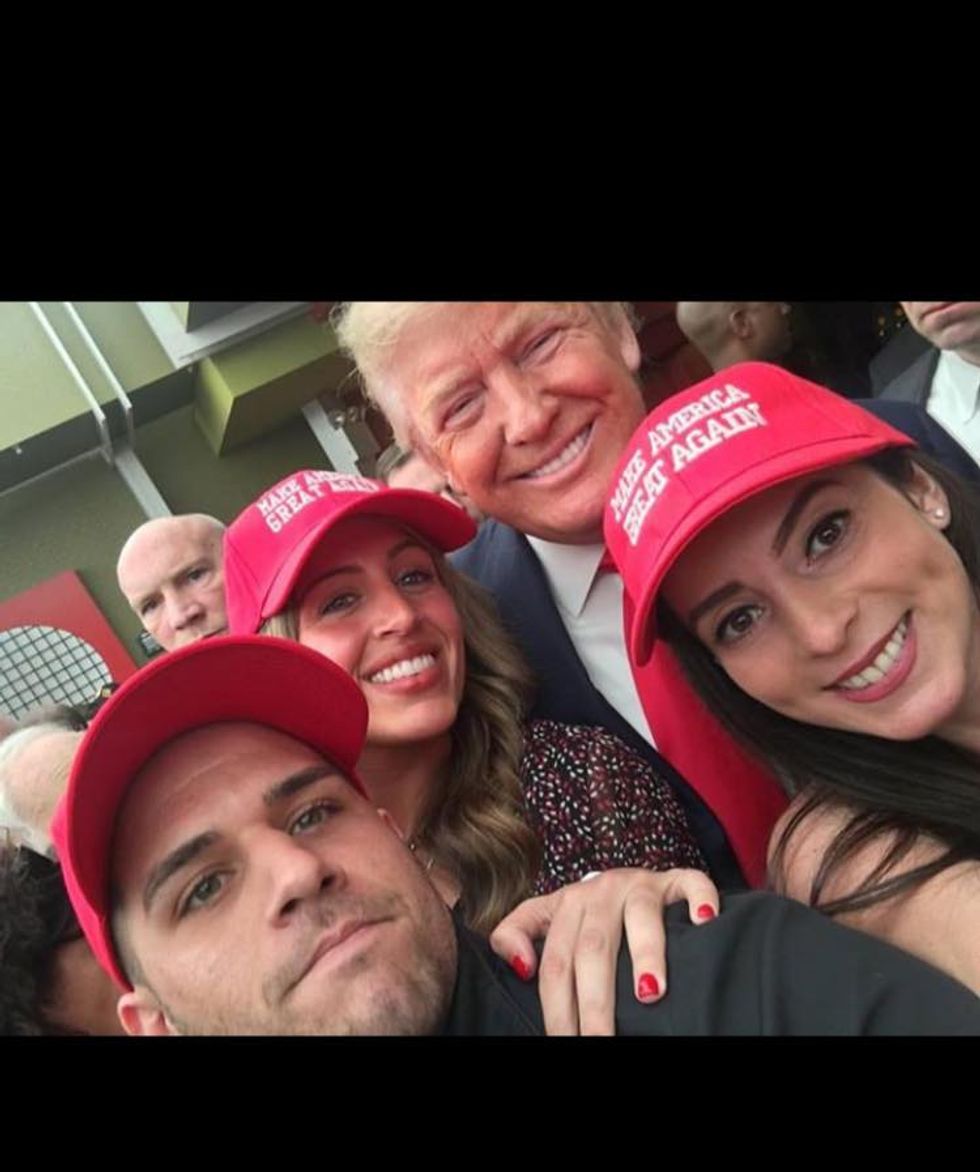 via: Facebook
By dedicating their entire wedding to him. Nicole Marie and PJ Mongelli, from Staten Island, New York, are avid Trump supporters, and have always been vocal about their desire to "Make America Great Again."
They are Trump mega-fans.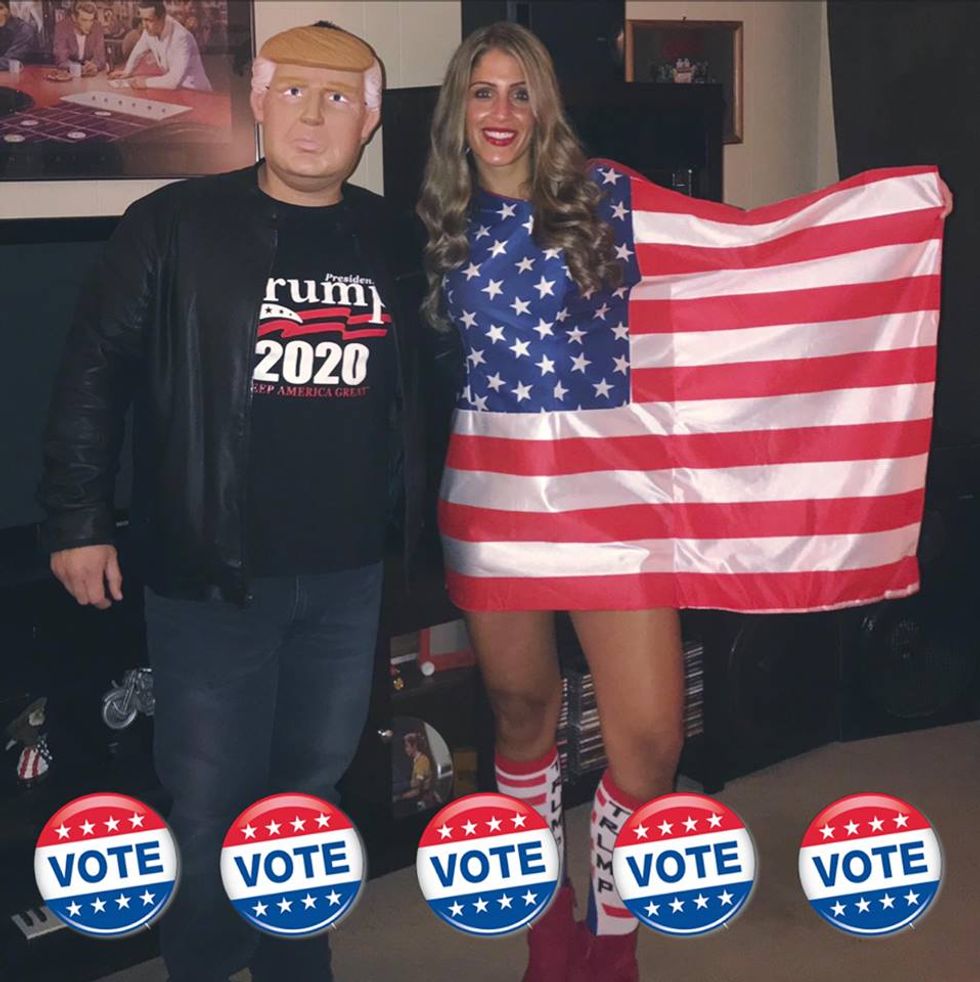 via: Facebook
It's nice to see people with so much passion... I guess...
They've never been afraid to show their love for the president.
via: Facebook
Both the couple's social media profiles are littered with selfies and pictures of them proudly sporting MAGA memorabilia.
And they've even supported the president in person.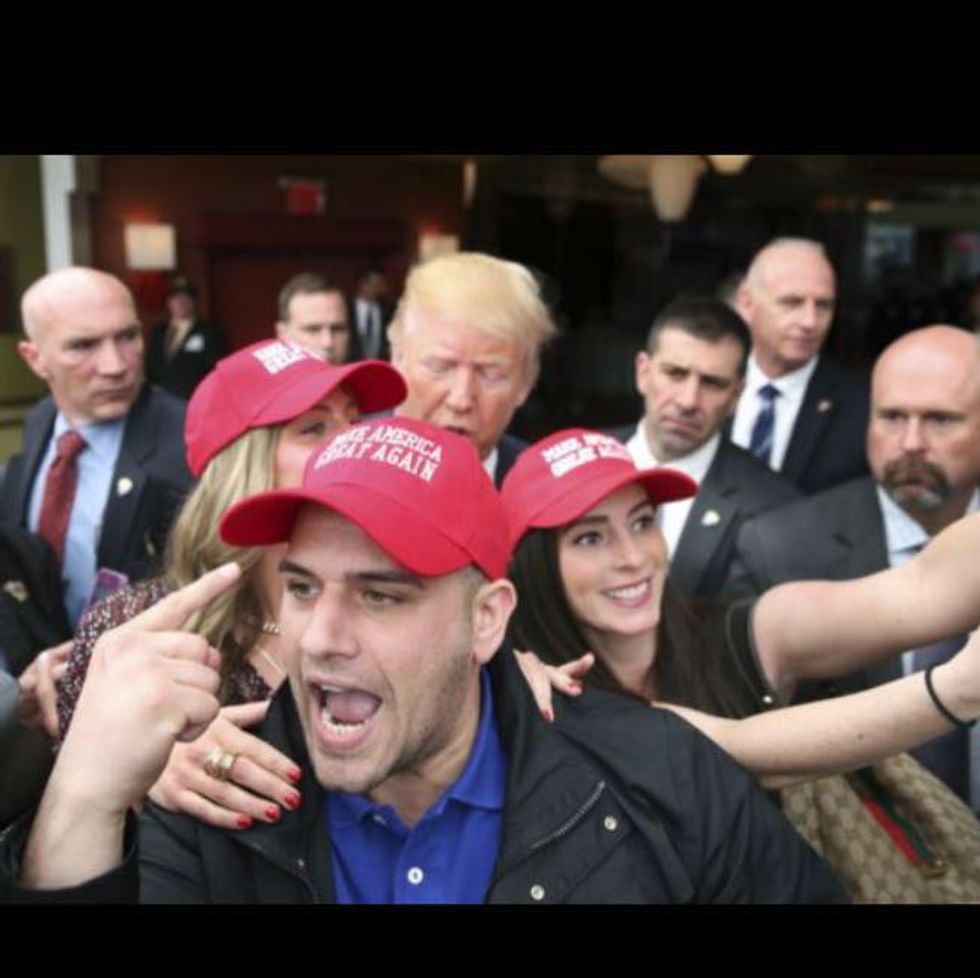 Couples that Trump rally together, stay together... right? The couple have been spotted with the president at his rallies in the past, where they have bellowed his MAGA slogan proudly to the crowds.
So it was only fitting that they dedicate their entire wedding day to the president.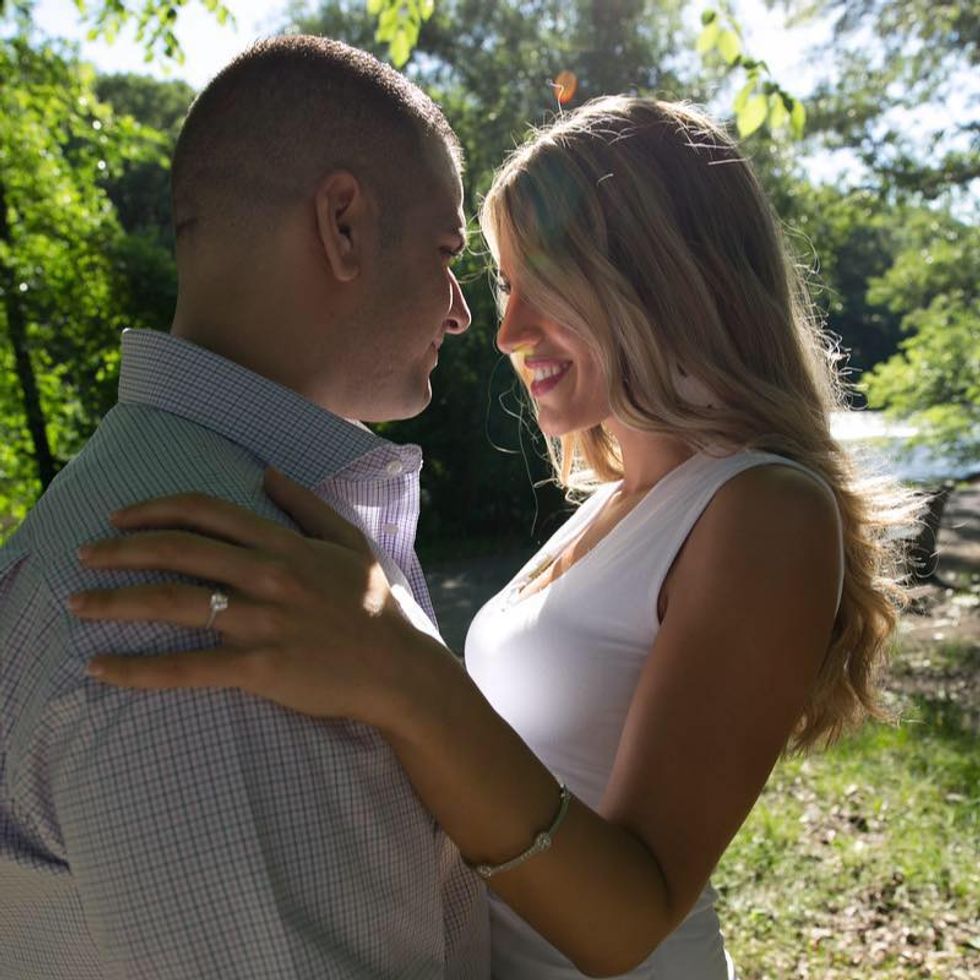 via: Facebook
The couple got engaged at the Trump National Golf Club in Bedminster, New Jersey back in 2017, and appropriately threw their wedding reception at the very same golf club last week.
They went all out...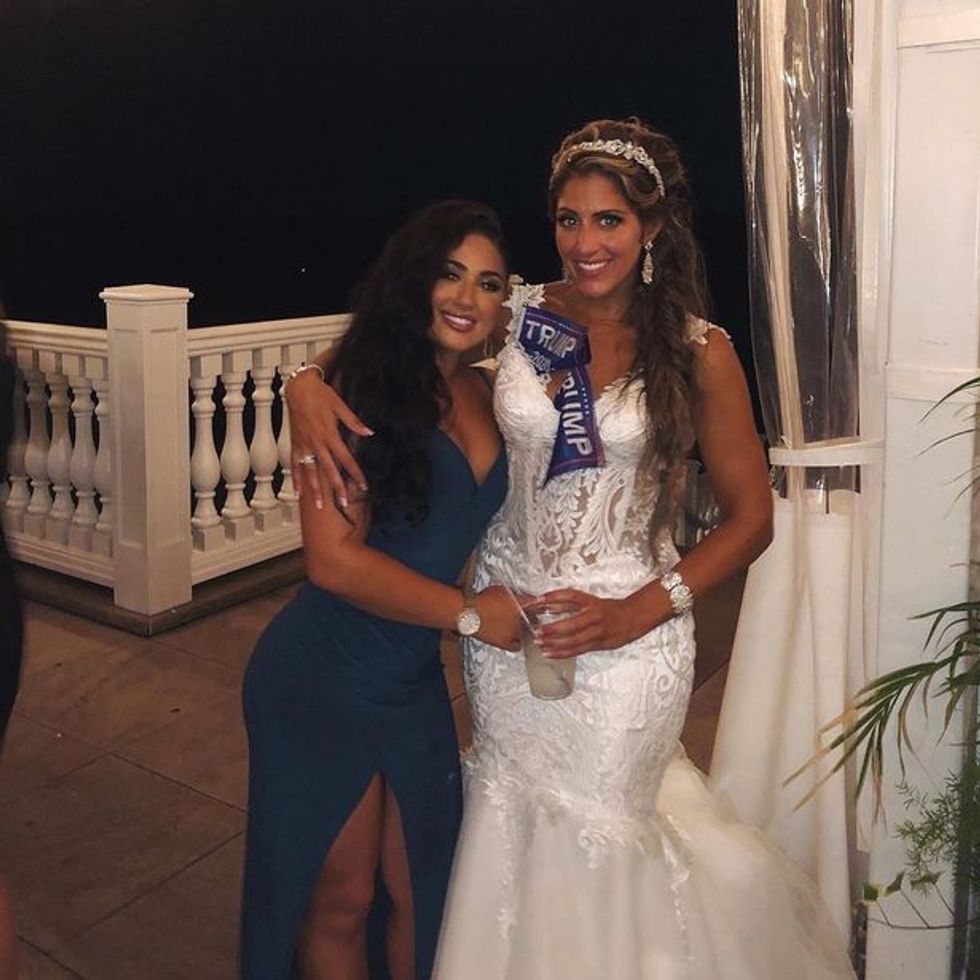 via: Instagram/SND321
It was
reported
that there were a number of flags in the reception hall which had "Trump 2020" on them, some of which the bride herself actually draped over her wedding dress.
They had invited the president to celebrate with them.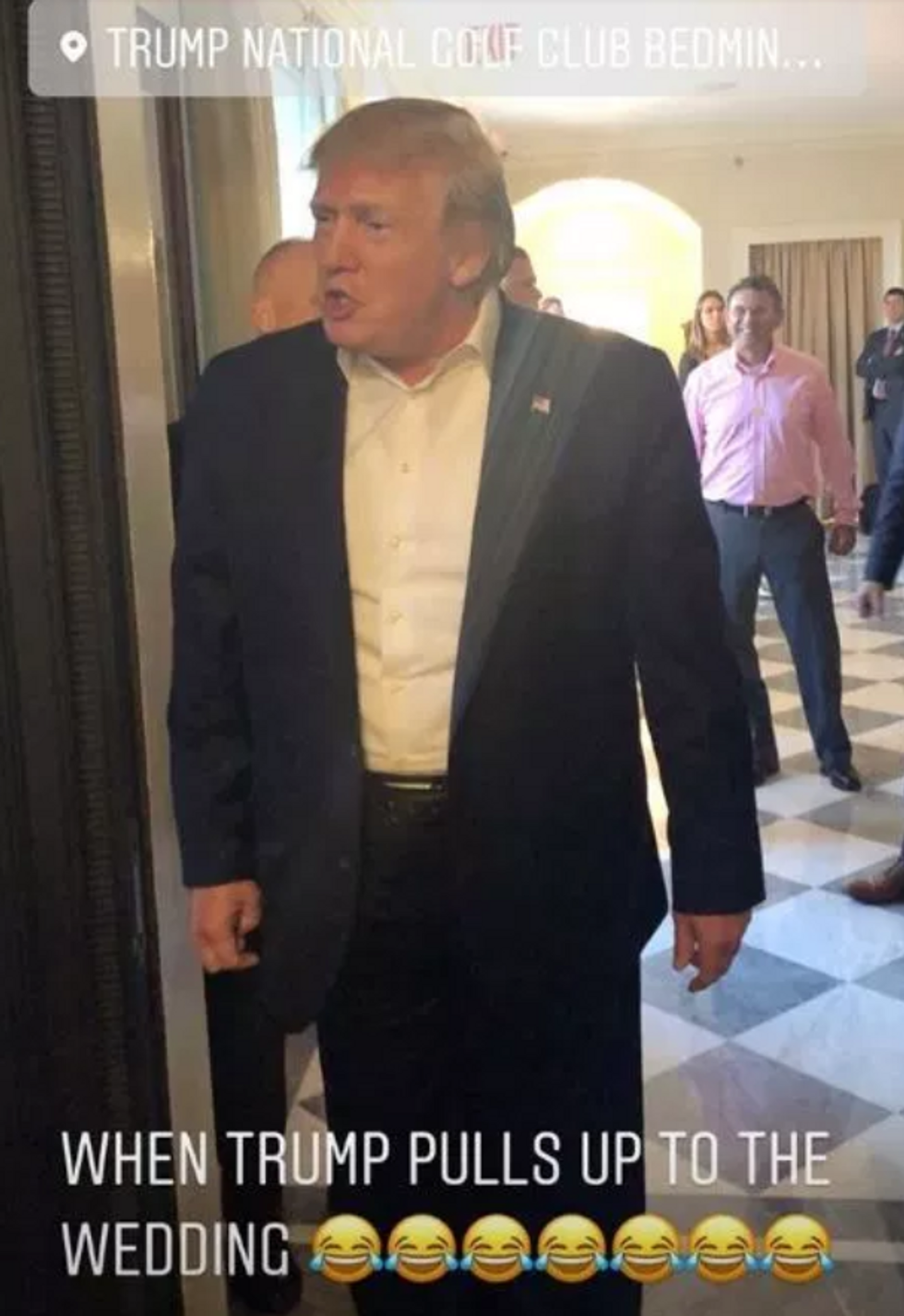 And, remarkably, the president showed.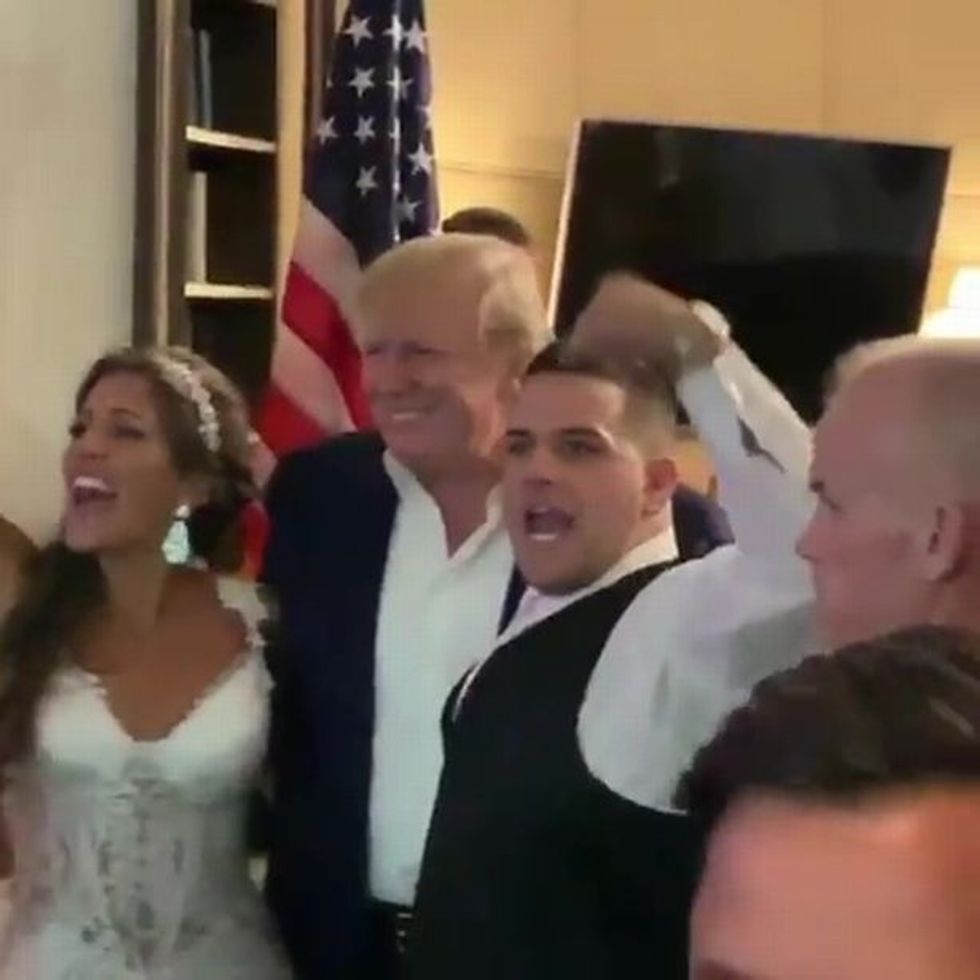 The couple were visibly ecstatic.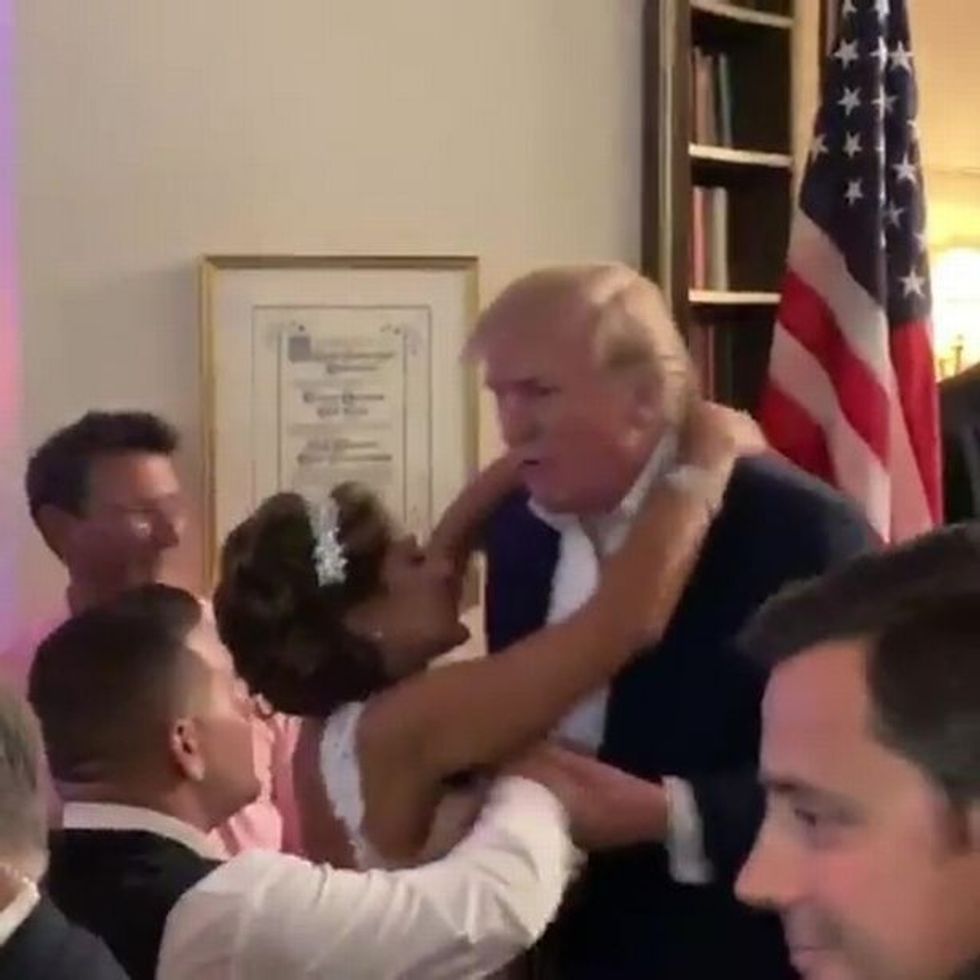 via: Instagram
Trump beckoned the happy couple to come to him as excitable guests quickly tried to film the arrival of the president.
It was all caught on camera.
The president was then asked to make a speech.
himself, might I point out...), and invited the couple up to join him, where he kissed the bride and grinned quite smugly as "USA" and "Trump, Trump, Trump" chants echoed around the room.
A wedding or a Trump rally?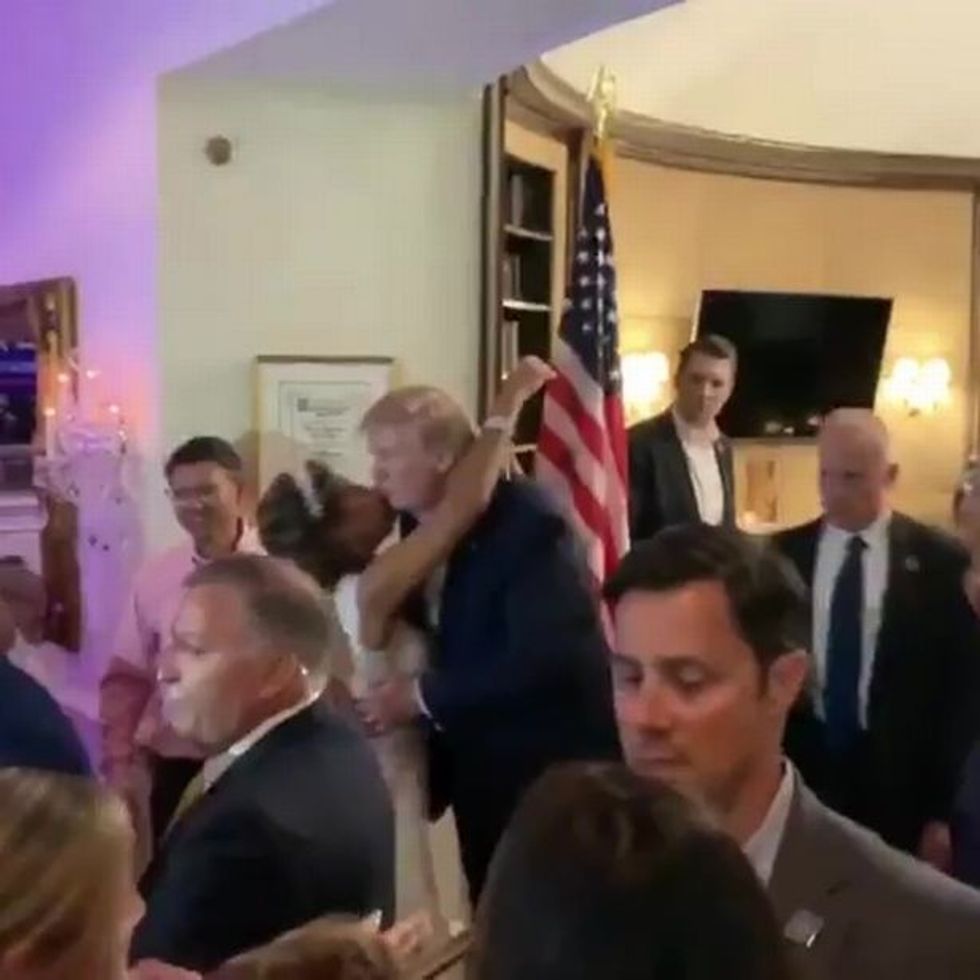 via: Instagram/SND321
I'm really struggling to tell the difference between the two. Though the groom had better watch out because he seems to have
serious
competition...
People on Twitter are divided.
Other Trump supporters loved it, obviously. Twitter users were quick to congratulate the happy couple, with one person writing, "I am so envious! I wish I could have another wedding and he would show up!", while another posted, "This is so adorable, I just can't stand it. I love this man!"
Though not everyone was so impressed...
@CREWcrew I would never have a wedding at a trump property. I'd rather get married at a sewage plant.

— Karen needs to speak to America's manager (@Karen needs to speak to America's manager)1563756299.0
One woman even went as far as to say that she would rather get married in a sewer than get married on one of Trump's properties. Dramatic, but relatable...
And others weren't too convinced of the legitimacy of his appearance...
@CREWcrew Wonder how much the bride's family paid Trump for such a "privilege?" They did the engagement and the wed… https://t.co/IPCllbMw1D

— 💙🇺🇲 Impatient Cuz Biden Won Cat X-1 🇺🇲💙 (@💙🇺🇲 Impatient Cuz Biden Won Cat X-1 🇺🇲💙)1563742758.0
Because, come
on
. Just how likely is it that the President of the United States will roll up at your wedding on an off-chance?
And I can't help but wonder what his dance moves would be like...
If they're as outrageous as his political policies, we would certainly be in for a treat.