Will the president talk to anyone in the run-up to the presidential election?
It seems that Chris Evans isn't just a superhero on TV!
The actor has made his voice known in the last few months in regards to the heated presidential elections, and it turns out that he's actually been trying to squeeze a few words out of President Trump.
Yep, you read that correctly!
Chris Evans has been pushing the president to take part in a conversation about political topics with him in light of the presidential election.
But in typical Trump fashion...
He has reportedly turned down the actor's offer to talk... twice.
Are we really shocked?
Of course, we aren't!
Now, Chris Evans is known for many things...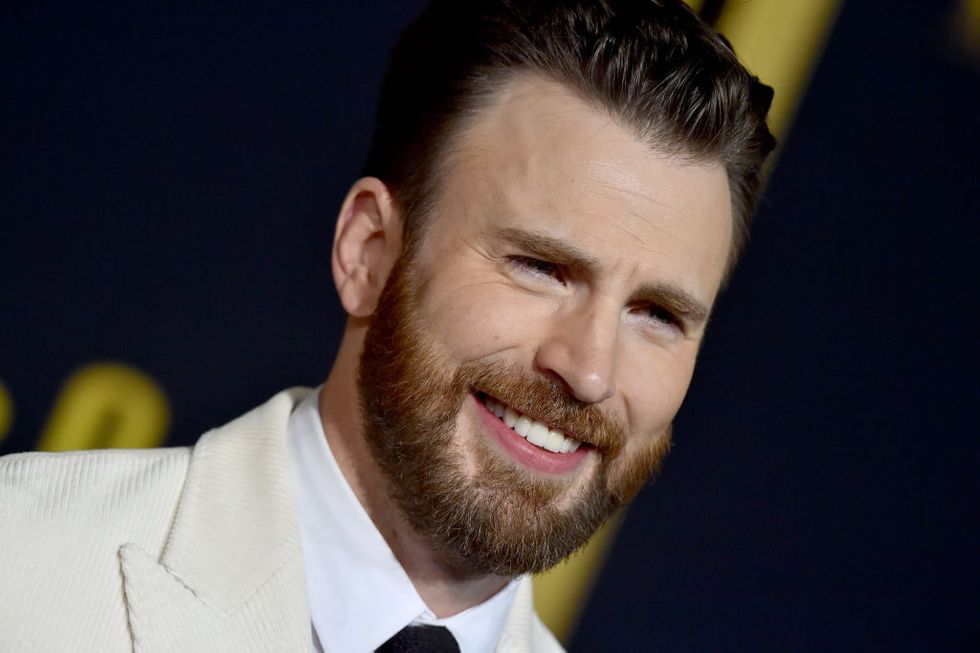 via: Getty
The first of which, let's face it, is being an iconic Hollywood 
heartthrob.
But he's best known for his superhero roles...
via: IMDB
And, to be fair, he's something of a superhero himself. He rose to fame playing the Human Torch in 
The Fantastic Four 
franchise.
But the role he's most widely recognized for?
Evans plays the legendary Captain America in the Avengers franchise in the Marvel Cinematic Universe.
And that's not the only reason why he's so well-loved...
Chris Evans being Chris Evans 🤣 I love this guy with all my heart ♥ https://t.co/Eqy04ad223

— ⍟Lene⧗ (@⍟Lene⧗)1573950592.0
Everyone can't help but be obsessed with him as a person. From his love of dogs to his adorable facial expressions, Evans knows how to let loose and have a little fun.
But he also knows how to keep things real.
Obviously, being a successful Hollywood actor has its many lavish perks, but Evans makes sure to try and be as real as possible for his huge fan base... and that includes his politics.
Evans isn't shy about discussing the politics of our country...
The president just ran off stage after his rambling press conference without answering a single question. America w… https://t.co/bYHkljrZft

— Chris Evans (@Chris Evans)1584312375.0
And he isn't afraid to call out our controversial President Donald Trump...
especially
during this disastrous global pandemic.
Trump's handling of the pandemic has certainly been questionable...
And even when the president was diagnosed with COVID himself, he still continued to claim that the virus was "nothing to worry about."
And when Trump told us to "not be afraid of COVID"...
Evans went in.
He wrote:
Don't be afraid of Covid?! You've been under round-the-clock care by the best doctors using the best drugs. Do you… https://t.co/bWTU0aaIpI

— Chris Evans (@Chris Evans)1601926748.0
"Don't be afraid of Covid?! You've been under round-the-clock care by the best doctors using the best drugs. Do you really think everyone has access to that?! Sadly, I'm sure you're aware of that disparity, you just don't care This is reckless to a shocking degree, even for you."
There's no denying how reckless the president was being following his positive test...
And it's clear that Evans was keen to get some answers from Trump about his bizarre attitude.
The Captain America star revealed that Trump has now turned him down twice to publicly talk about political subjects.
Evans appeared on a recent episode of Jimmy Kimmel Live! and was discussing his work with A Starting Point, a bipartisan effort to inform the public about political topics.
Earlier this year, the program had celebrities and politicians record messages...
Evans replied with:
Are we really surprised that President Trump turned down Evans to talk about serious political subjects?
No, we really aren't!
For more...
Keep on reading to see who the latest celebrity is who has endorsed Donald Trump for the election...