Donald Trump has upped his game when it comes to Twitter antics...
By tweeting an edited Biden campaign message.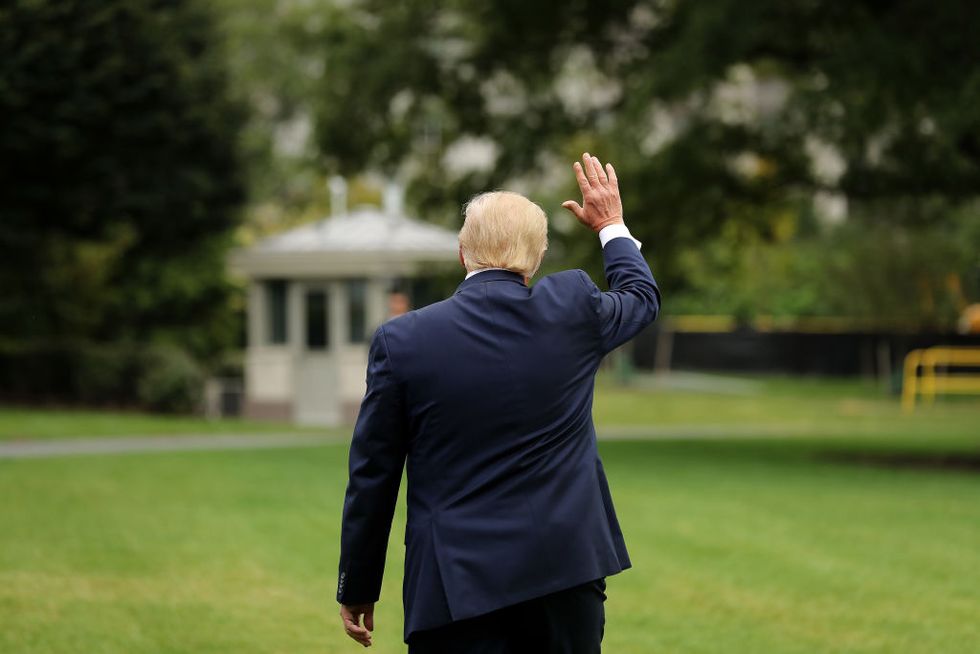 Just when you thought Trump's Twitter account couldn't get any more chaotic, I know.
As the elections loom, Trump seems to be grasping at straws...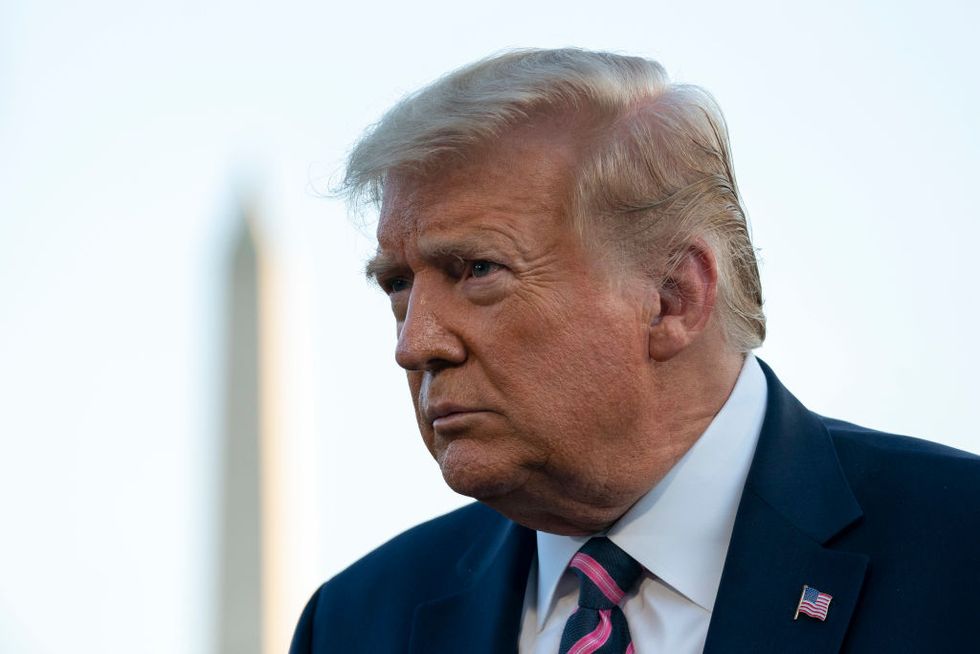 And he will now seemingly do anything to garner attention and, ultimately, a reaction.
He may have finally taken things too far, however...
@realDonaldTrump This is one of the most disgusting things Trump has ever tweeted. Who are the other people feature… https://t.co/YuH6kaUz1l

— MURRAY🧢🇺🇸 (@MURRAY🧢🇺🇸)1602640505.0
Because, following his latest Biden attack, people are
seriously
disgusted.
Now, it's been a whirlwind few weeks in the world of American politics.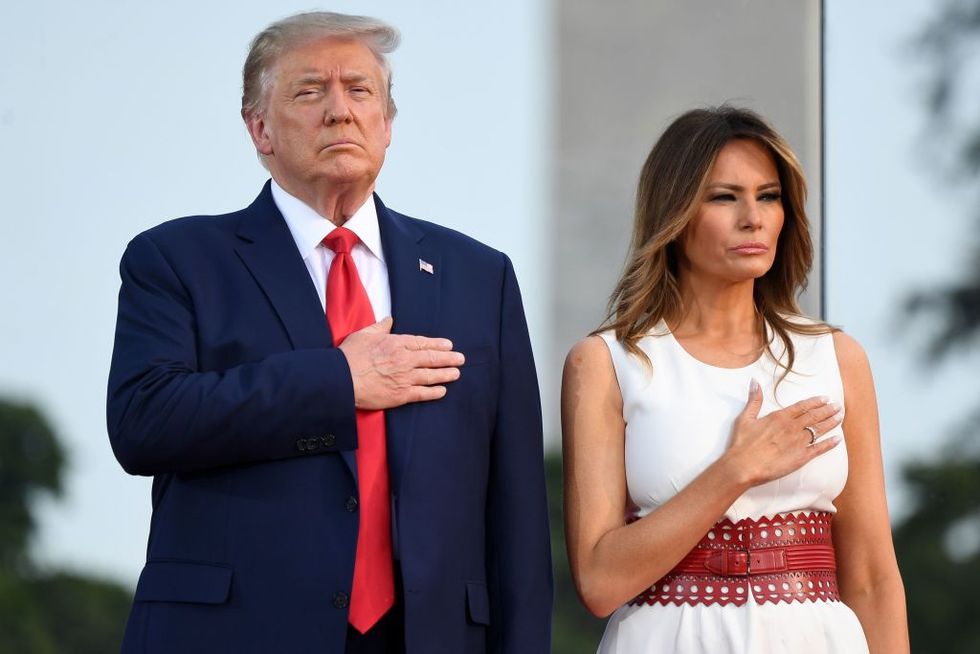 It was confirmed on October 2nd that the President and the First Lady, Melania Trump, had been diagnosed with the virus that has already killed over 208,000 Americans.
Trump tweeted this...
Though, at this time, he didn't give any further details regarding his and Melania's symptoms.
Immediately after his diagnosis, the President went into self-isolation...
@realDonaldTrump @FLOTUS We have your back President Trump!!! Get well soon 🇺🇸

— oregon4TRUMP (@oregon4TRUMP)1601614527.0
And floods of well-wishes for him and the First lady began pouring in from all around the world.
But on the other hand...
@realDonaldTrump @FLOTUS I just can't be sad. 200,000 Americans have died and he hasn't shed one tear. That's 67 9/… https://t.co/jY0xtfdE63

— Keller Keller (@Keller Keller)1601615591.0
Lots of angry and spiteful messages were thrown at the pair following their diagnosis.
Many laughed at the irony of his diagnosis...
@realDonaldTrump @FLOTUS Now it's "WE" will get through this together? Wasn't it "them" and "us", red and blue, jus… https://t.co/g14SaslUlA

— 𝓢𝓱𝓮𝓵𝓵𝔂 𝕨𝕖𝕒𝕣𝕤 𝕒 𝕞𝕒𝕤𝕜 😷 (@𝓢𝓱𝓮𝓵𝓵𝔂 𝕨𝕖𝕒𝕣𝕤 𝕒 𝕞𝕒𝕤𝕜 😷)1601625335.0
Considering that the President has done nothing but downplay this pandemic.
But many people were, quite rightfully, feeling concerned about Trump's chances of surviving the deadly virus...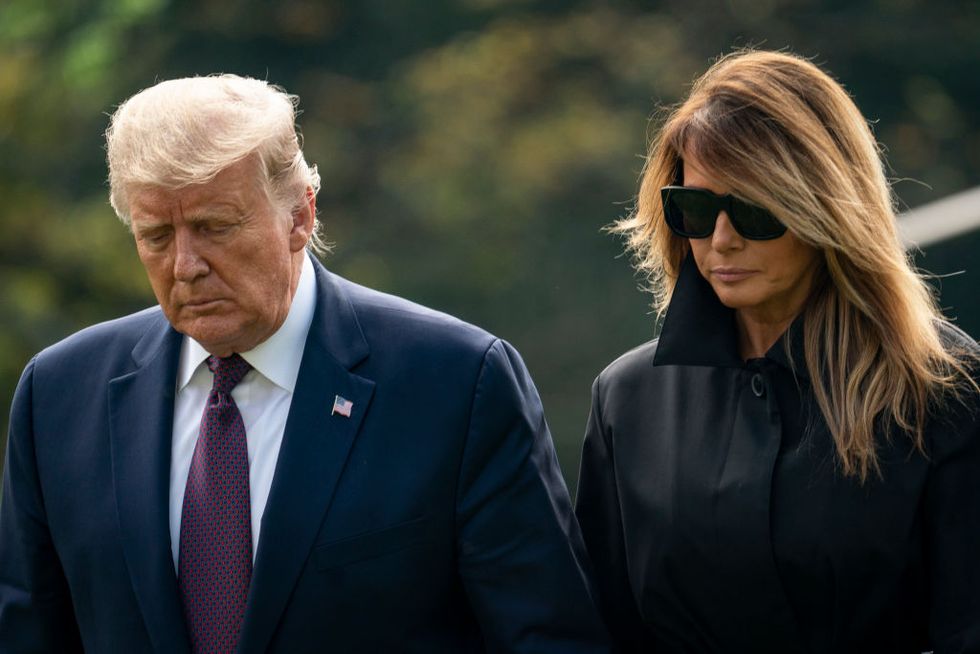 Because even though it has a fairly steady survival rate, seventy-four-year-old President Trump is actually in the high-risk category.
And, just days after his diagnosis, our fears were confirmed.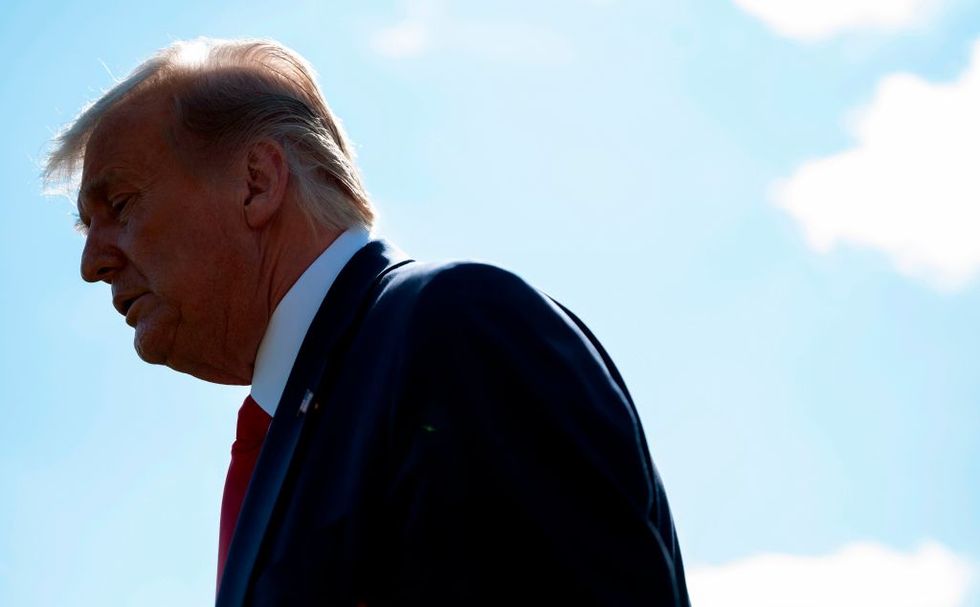 After receiving a cocktail of drugs as a "precautionary measure", Trump was transported to the Walter Reed National Military Medical Centre.
However, he gave off the impression that he was extremely unaffected by the virus.
Trump gave a video update from the hospital, in which he praised the "incredible" Walter Reed National Military Medical Center, and revealed that he had "met some of the soldiers" and was planning a "surprise" visit.
And, of course, nothing can keep the President hospitalized for too long.
After a mere 2 days, he tweeted this: "I will be leaving the great Walter Reed Medical Center today at 6:30 P.M. Feeling really good! Don't be afraid of Covid. Don't let it dominate your life. We have developed, under the Trump Administration, some really great drugs & knowledge. I feel better than I did 20 years ago!"
Now, telling a country to not be afraid of a virus that has killed 200,000 Americans is an extremely reckless thing to say...
@realDonaldTrump Tell that to the 220,000 people who died from #COVID19 #OnYourWatch and their families @POTUS

— Greg Rickard (@Greg Rickard)1601969132.0
And, of course, people were
not
happy with his choice of announcement.
But Trump's dangerous outlook on the virus isn't the only thing pressing on people's minds...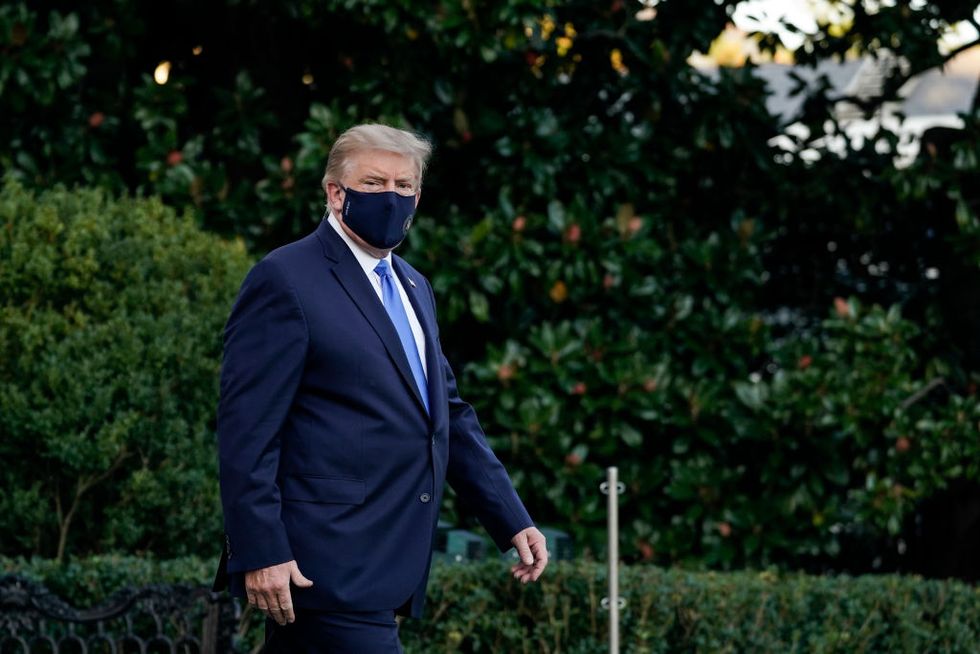 What does this mean for his presidential campaign?
Well, he has been plowing full steam ahead with his campaign efforts...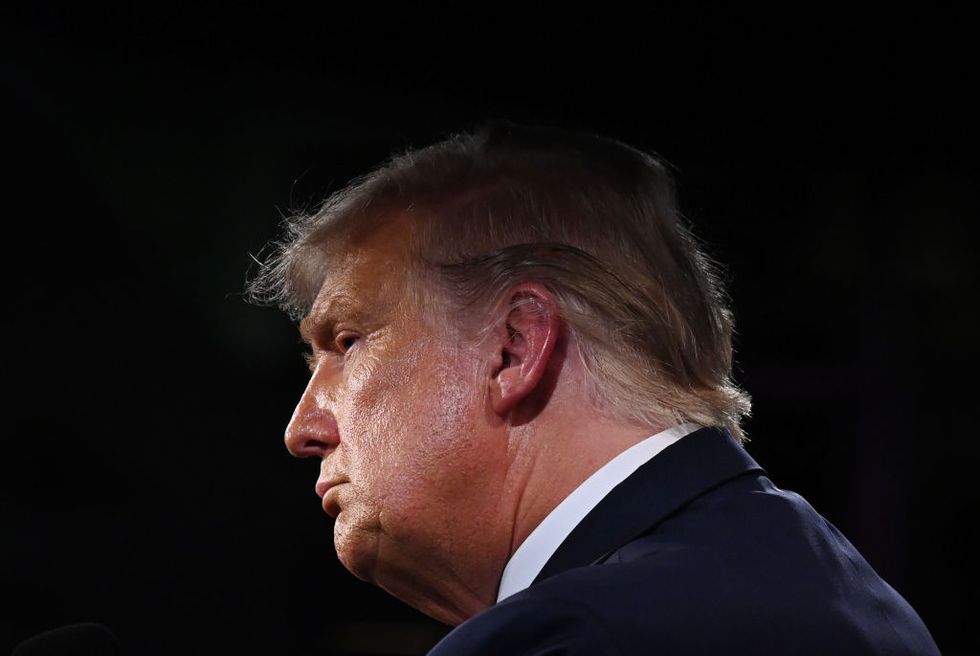 And he seems to be favoring one method of gaining votes... Bashing and criticizing his opponent, Joe Biden, on Twitter.
Firstly, he claimed that Biden has dementia.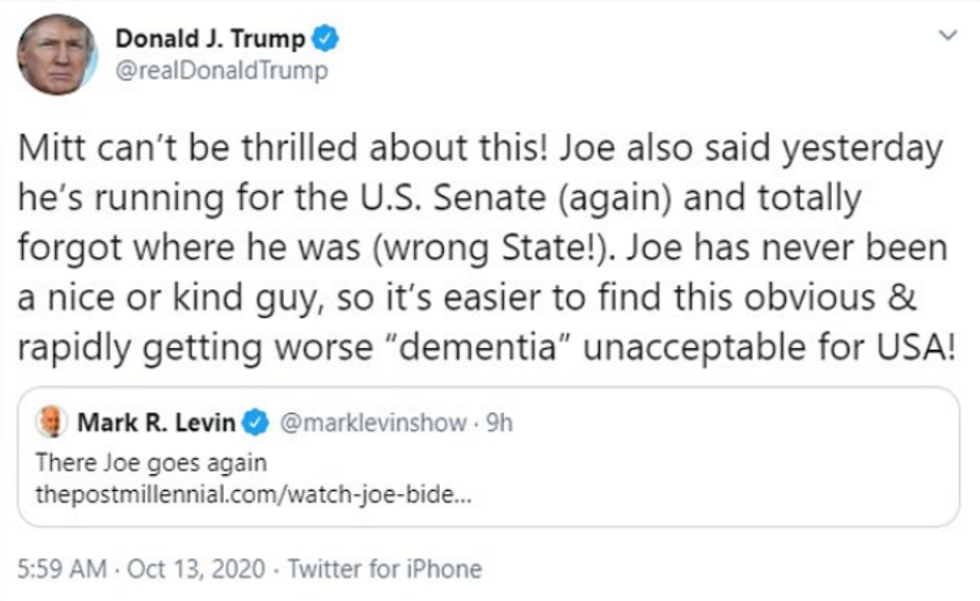 In a now-deleted tweet, Trump slammed Biden as having never been a "nice or kind guy", before claiming he has dementia. Even by Trump's standards, that's a low blow.
And now, just as we're coming to terms with his dementia accusations...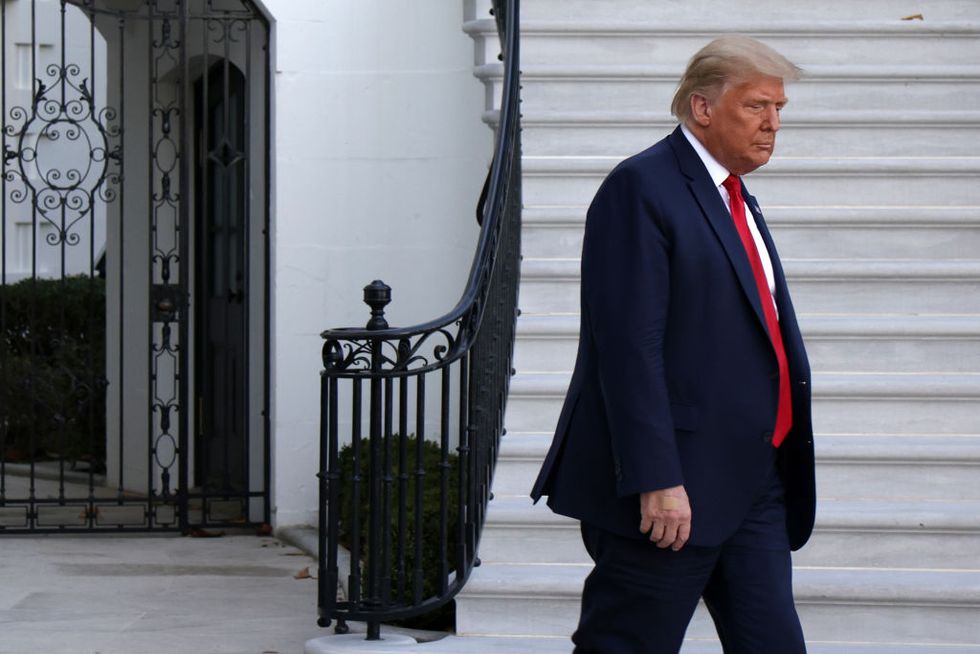 Trump's twitter alter-ego has reared it's ugly head once more.
As you may have guessed, Trump has played on his dementia jibe...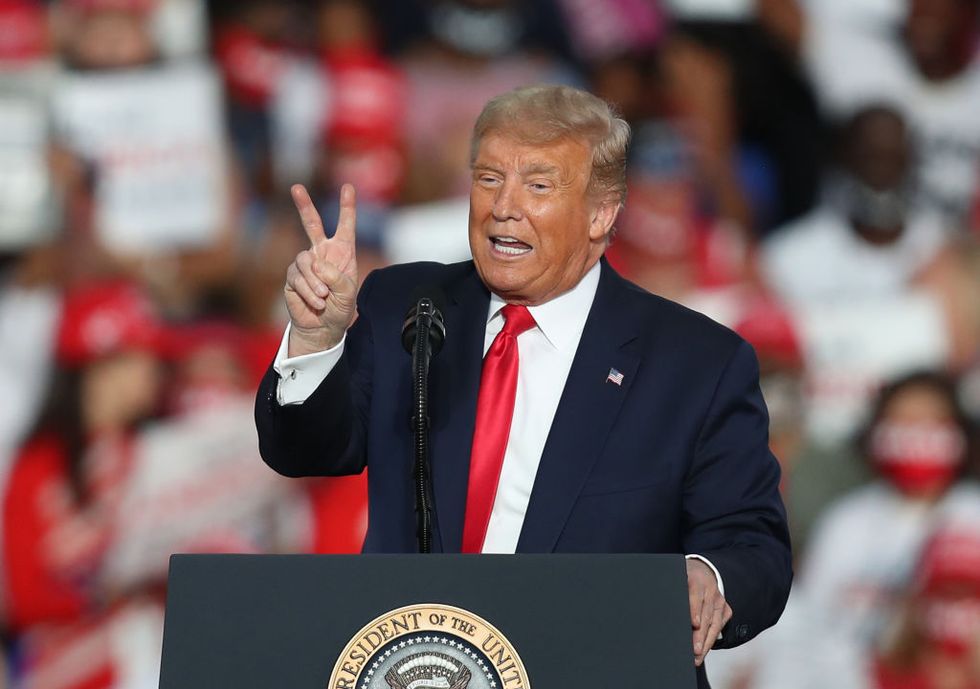 By editing (badly, might I add) a Biden campaign poster to look like a residential care poster.
As I said, it's utterly outrageous, even for Trump's standards...
@realDonaldTrump imagine being this proud of being this childish

— Jeff Tiedrich (@Jeff Tiedrich)1602640331.0
And it didn't take long for the Twitter community to voice their disgust.
@realDonaldTrump And they will vote you out, old man.

— Eugene Gu, MD (@Eugene Gu, MD)1602644895.0
@realDonaldTrump Yea, because fuck old people, right?

— styles_mccool (@styles_mccool)1602640255.0
@realDonaldTrump Just flat-out making fun of senior citizens?

— David Rothschild (@David Rothschild)1602643260.0
@DrKarlynB @realDonaldTrump You think this is savage? You realize they are literally 3 years apart in age, right? H… https://t.co/DOPWIY6xhf

— Kelsey Rushing 💙 #StrongerTogether (@Kelsey Rushing 💙 #StrongerTogether)1602648755.0
@realDonaldTrump It's amazing how wildly inappropriate you can be. It's almost art.

— Jarrett Bellini (@Jarrett Bellini)1602640273.0
@realDonaldTrump Making fun of seniors, a group you're underperforming with, three weeks before Election Day seems… https://t.co/3jnRhKCgVY

— Pé (@Pé)1602641924.0
@realDonaldTrump He's THREE years older than you, gramps

— Andy Cohen (@Andy Cohen)1602644380.0
Shall we take a look at it?
Here it is. "Biden for Resident" under a photo of elderly residents sitting in wheelchairs, and Biden's face matted onto one of them. Have you ever seen such a shoddy photoshop job in your life? Nope, neither have I. For more on the up-and-coming elections, keep scrolling...