In terms of seasonal beverages, the pumpkin spice latte tends to reign supreme over the fall months. But for those who can't quite stomach the creamy, cloying coffee, there may be a new kid on the block.
Dr. Pepper is well known for bringing out limited edition (and sometimes controversial) flavors. But their latest launch has surprised everyone - by actually being delicious. The Cream Soda flavor has taken the internet by storm, and we can't wait to get our hands on one.
There's no denying it...
Fall is firmly here. Instead of fighting it, we should just embrace it - and all the excellent things that come with it.
Like, for example, the pumpkin spice latte.
In terms of a tasty fall beverage, there's one which reigns supreme above all.
But it's not for everyone.
Many people find the sweet, creamy beverage to be too sickly and cloying.
And even fans will admit...
It's certainly not the most refreshing drink on the market. But in terms of an autumnal beverage, it was one of the only options - until now.
One brand has stepped up to the plate.
Dr. Pepper has launched their very own autumnal option - and it's ideal for those who just can't get on board with the PSL.
Flavored sodas always get a lot of attention.
And there are always excellent seasonal options to choose from.
Over the years, we've had some classics.
via: Coca Cola
Cinnamon Coca Cola is currently on the shelves - but it's hard to track down and set to disappear before the year is out.
And that's not all.
via: Sprite
Winter Spiced Cranberry Sprite is also currently on shelves to see you through the holiday season.
But when it comes to limited-edition flavors, there's only one winner.
via: Influenster
Dr. Pepper has made a name for itself as the premier brand for weird and wonderful twists on a classic.
This being one of the most controversial.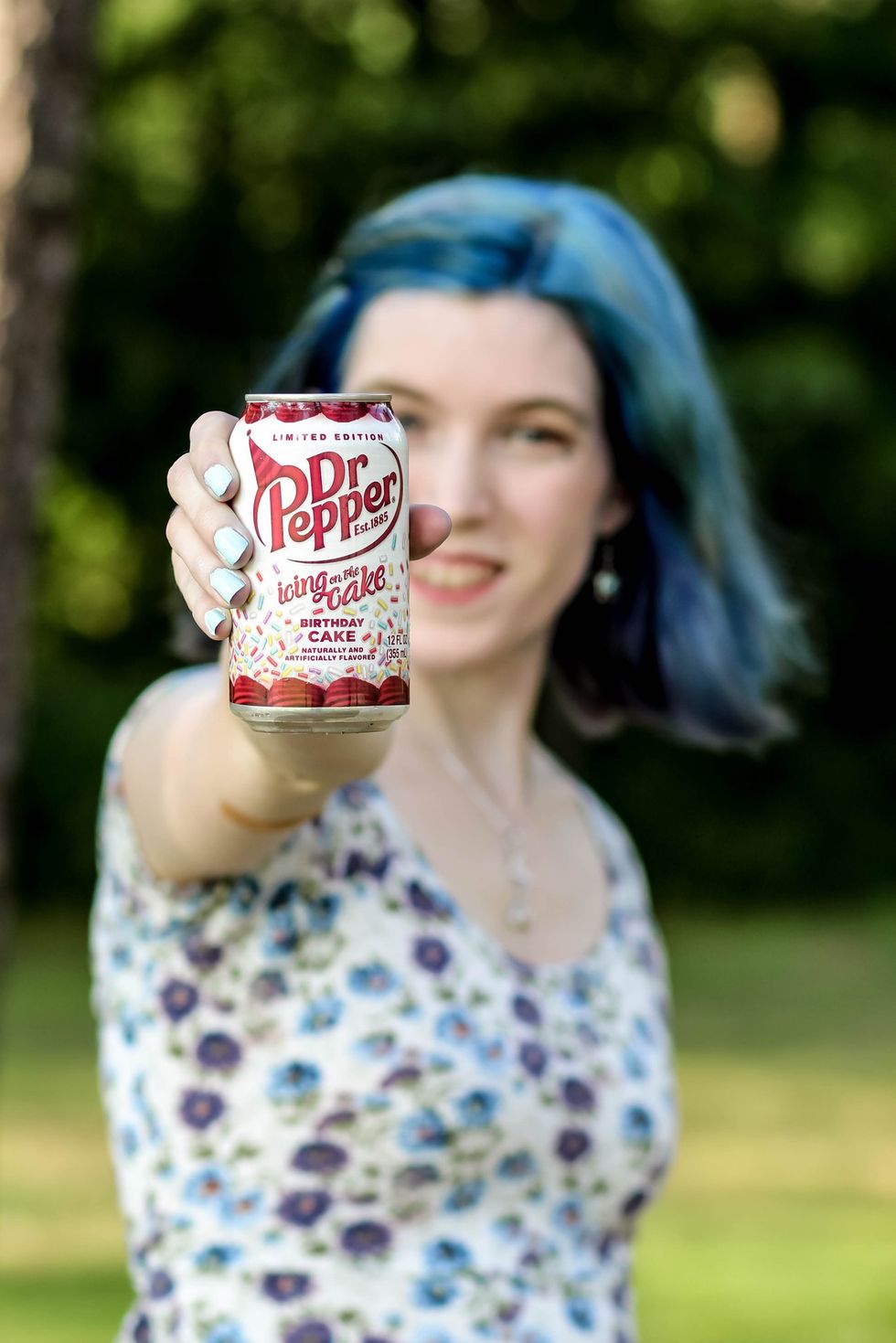 via: Twitter
The elusive Birthday Cake flavor has been making the rounds online for quite some time - although it seems to currently only exist in PR and not for public purchase.
But the latest Dr Pepper launch has the internet excited.
Not least because it appears that this one is set to hit the shelves for customers - and sooner rather than later.
Although that's not the only reason.
People are also pretty thrilled because of the delicious flavor that's been announced.
And people are totally loving it.
"Due to the added vanilla flavor, these aren't as strong on the classic Dr Pepper taste. Therefore, the flavor here is much less polarizing than original Dr Pepper. I actually like this flavor, unlike the original!"
There's just one problem.
Trying to track down limited edition sodas is notoriously tricky - and we're sure this will be no exception. Curious for some more controversial soda news? Keep scrolling to learn about a bizarre UK Coca Cola trend.