Drake Bell has pled guilty to endangering children, but it's not yet clear yet whether he'll do any time behind bars.
Jared "Drake" Bell, thirty-four, of West Hollywood, California, pleaded guilty via Zoom to felony attempted child endangerment and a misdemeanor charge of disseminating matter harmful to juveniles. Sentencing is scheduled for July 12 in Cleveland.
His sentence could range from probation to 2 years behind bars.
Defense attorney Ian Friedman said Wednesday that he could not comment on the case but said it will be revealed at sentencing "why Mr. Bell chose to enter today's plea."
Bell initially pleaded not guilty to the charges earlier this month. Tyler Sinclair, a spokesperson for the Cuyahoga County Prosecutor's Office, said at the time the girl contacted Toronto police in October 2018. Toronto authorities then contacted Cleveland police, prompting an investigation.
The attempted endangering children charge is in relation to a concert where Bell "violated his duty of care" according to Sinclair. By doing so he created a risk of harm to the victim.
Bell and the girl had "developed a relationship" online several years prior to the concert, Sinclair said. The disseminating harmful material charge concerns Bell having sent the girl "inappropriate social media messages."
The charge of disseminating material harmful to minors involves Bell sending the victim "inappropriate social media messages," Sinclair said, explaining that the girl contacted police in Toronto in October 2018.
The judge told Mr. Bell that if he did serve time in prison, his activities could be restricted for up to 3 years after his release.
Bell starred in the show Drake & Josh with Josh Peck between 2004 and 2007 and last August, the performer's ex-girlfriend Melissa Lingafelt accused him of physical and verbal abuse.
Lingafelt, who dated the Drake & Josh star in 2006 for around 2 years, began her now private TikTok video by saying: "First off I'd like to start out by saying, I don't really care if anyone believes me, as this is my story and my life, and something that I went through."
"It wasn't until recently that I actually realized that abuse isn't something that all women have to go through."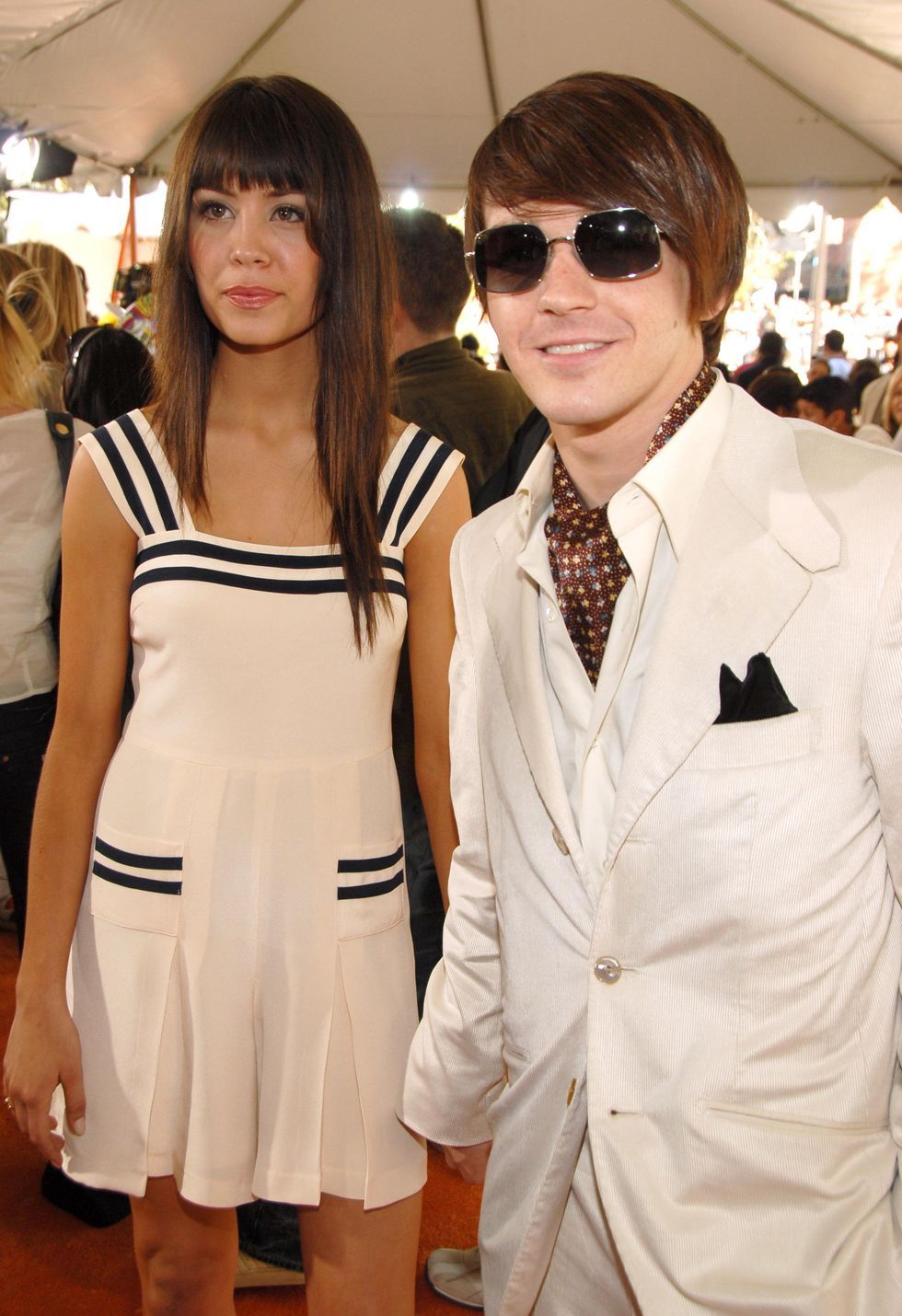 She explained she and Bell began dating when she was sixteen-years-old, saying: "I moved in with him, I was singing. It wasn't until about a year when the verbal abuse started… And when I say verbal abuse, imagine the worst type of verbal abuse you could ever imagine, and that was what I got."
"It then turned physical — hitting, throwing, everything," she continued, accusing Bell of dragging her down some stairs in their home at one point during their relationship.
Lingafelt also shared 2 more TikTok videos where she posted screenshots from other people who messaged after she told her story. In one of those messages, the writer — whose name was covered up — accused Bell of having sex with a fifteen-year-old when he was twenty.
In a statement to PEOPLE, Bell denied the abuse allegations: "I do not know if today's behavior is some kind of misguided quest for more money or attention," Bell says. "But I cannot and will not allow these offensive and defamatory allegations to go unchallenged and I am reviewing my legal options."