Drake and Billie Eilish are two of the hottest names in the music world right now but they aren't two stars that we'd necessarily put together... not least because Drake is thirty-three and Billie is seventeen...
In a recent interview, Billie seemed to slip up and reveal a few things that she probably shouldn't have done and the internet is attacking Drake in full force as a consequence - and it's not the first time that Drake's been under fire for this kind of thing.
Keep scrolling to hear more about the text messages Drake has been sending Billie and to find out what, exactly, the internet has to say about all of this.
For all of you who don't know, this is Billie Eilish.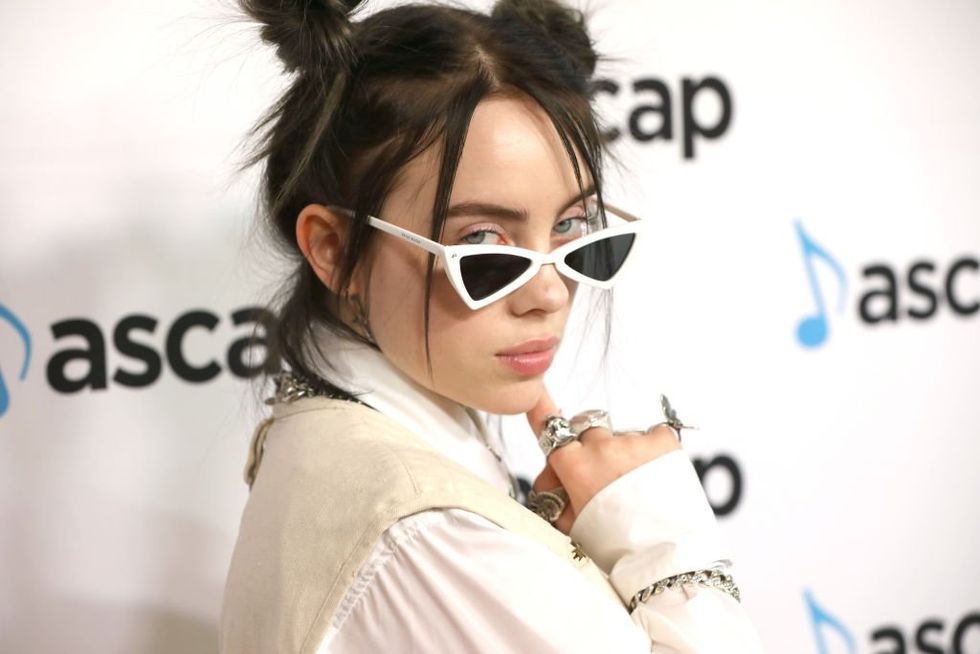 via: Getty Images
She's a seventeen-year-old singer who has recently taken the music world by storm.
Her debut album, When We All Fall Asleep, Where Do We Go?, ranked at number 1 on the charts.
But that wasn't even the first time that we saw her climbing the charts...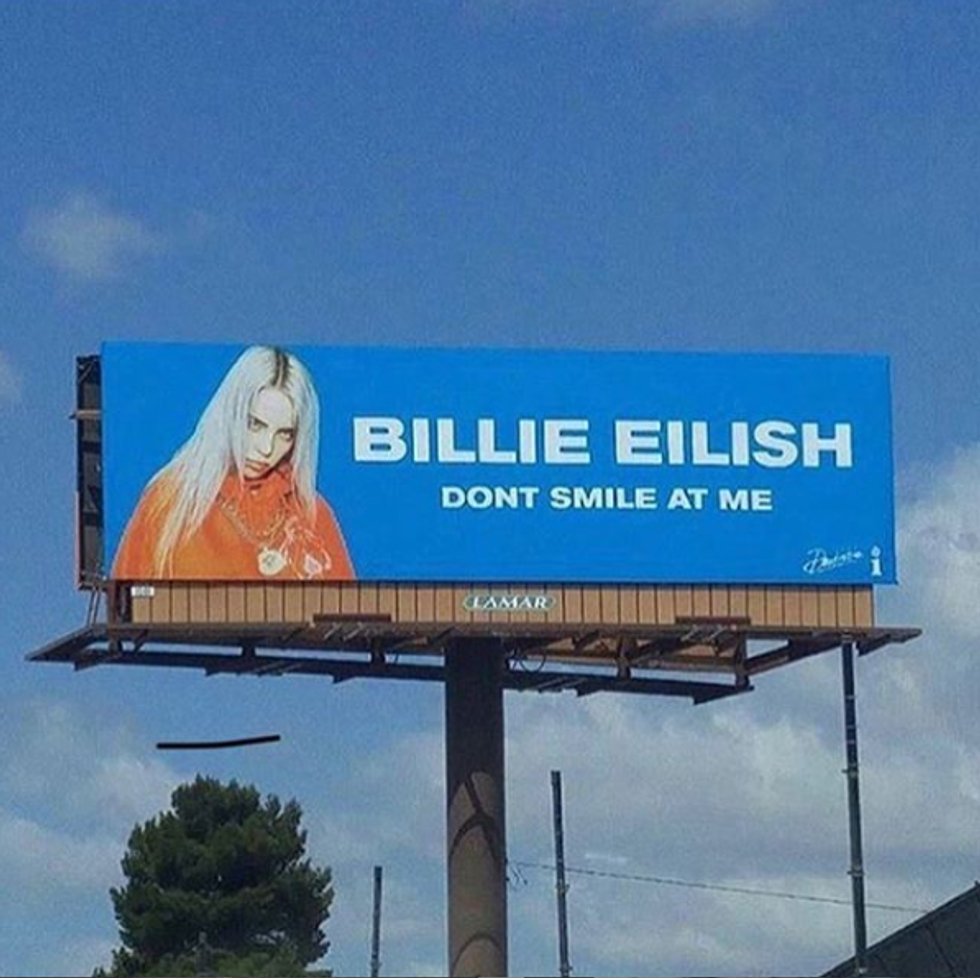 via: Instagram // @billieeilish
Her introductory EP, 
Don't Smile at Me,
 went all the way to slot fourteen, and has already been awarded gold, an achievement that many artists can only dream of receiving.
She has collaborated with the likes of R&B singer, Khalid, which exposed her to a whole bunch of new people.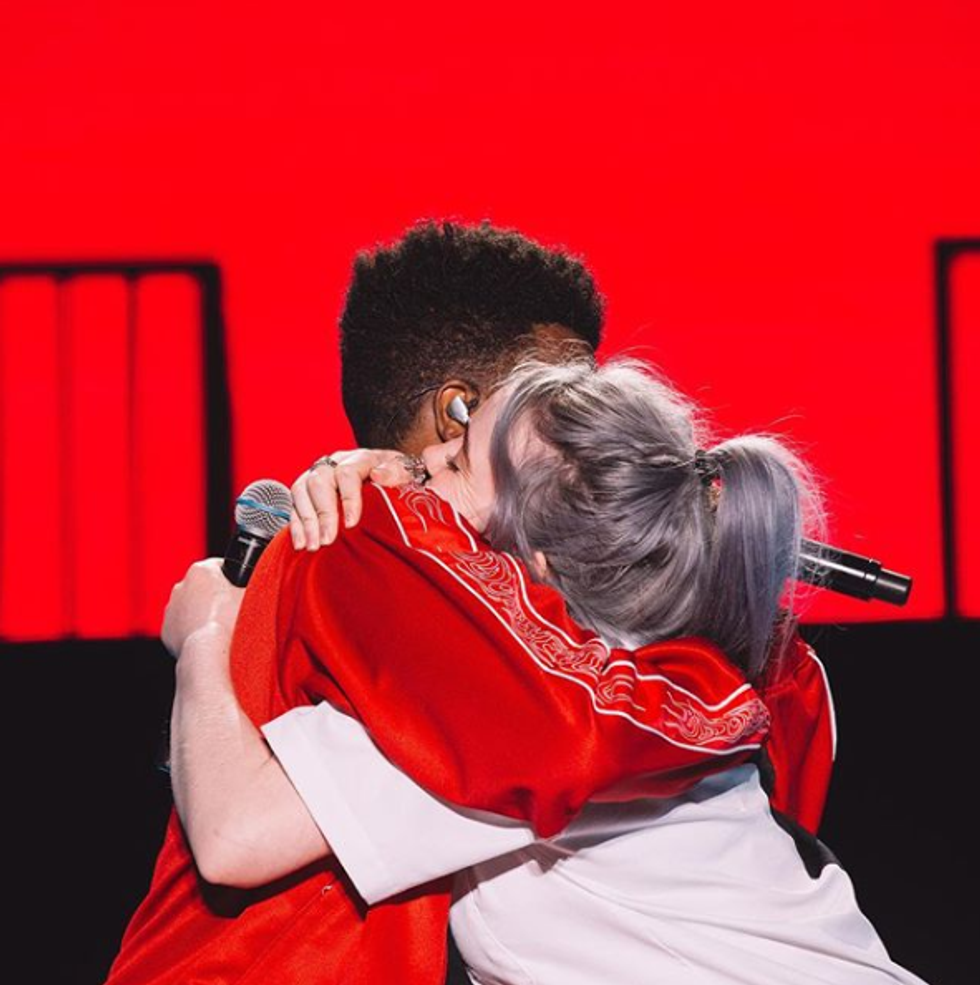 via: Instagram
And that only helped her fanbase grow stronger. The seventeen-year-old singer is well-known for her catchy beats and dark lyrics. Despite being so young, it seems as if she has already cemented her position within the music industry.
Even if you think you don't know her, you probably do.
Her song "bad guy" turned the whole of the internet into Eilish fans because of the catchy-nature of the beat and, before you knew it, every radio station was playing the tune. It was impossible; you just couldn't get away from it. But, hey, I'm not complaining, it's a good song.
However, this time, the singer has hit the headlines for a different reason altogether.
Now Billie is in the news after she revealed some slightly odd things about rapper, Drake.
Drake is one of the most popular rappers of all time.
At first he was an actor.
Degrassi: The Next Generation. Speaking about his time on the show, Drake reminisced: "My mother was very sick. We were very poor, like broke. The only money I had coming in was off of Canadian TV."
Then he made a name for himself in music.
Drake has sold millions.
But now people are calling him creepy...
Last year Drake was messaging Millie Bobby Brown.
People were outraged on Twitter.
Millie seemed to like the attention.
And now Billie Eilish has come forward.
But most people find it really weird.
@AyeitsTeaTime @prizziIIa Drake is at it again. It had been Millie Bobbie Brown, now he's texting Billie Ellish and… https://t.co/YKAVa3Icjl

— Alyssa Marie 💖💜💙 (@Alyssa Marie 💖💜💙)1574968164.0
One person wrote: "
Why is
Drake
texting 17 year old
Billie
Ellish
? Are we going to pretend there's not a pattern here of
Drake
texting underage girls that don't have shit to with rap? Okay."
Another accused him of grooming, writing: "
Bruh...
Drake
grooming that lil bright girl
Billie
Eilish
now."
A third wrote:
"Drake is 33 and was texting a 14 year old millie Bobby brown and now he's texting a 17 year old billie ellish and he's been interested in Kylie jenner since 'forever' and she JUST turned 22 like this guy is a CREEP CREEP and people just give him a pass WHY"
It's definitely a bit strange.
Just text people a little older Drake, it's not difficult. Speaking of Drake and girls a little younger than him, have you heard who he's rumored to be dating? It certainly took us by surprise...