The star of Duck Dynasty, Willie Robertson, has become the victim of a vicious drive-by shooting in his own home in Louisiana.
And now, a suspect has been arrested.
Keep scrolling for the full story, and to hear the alleged motive behind the random act of violence...
Willie Robertson has seen better days.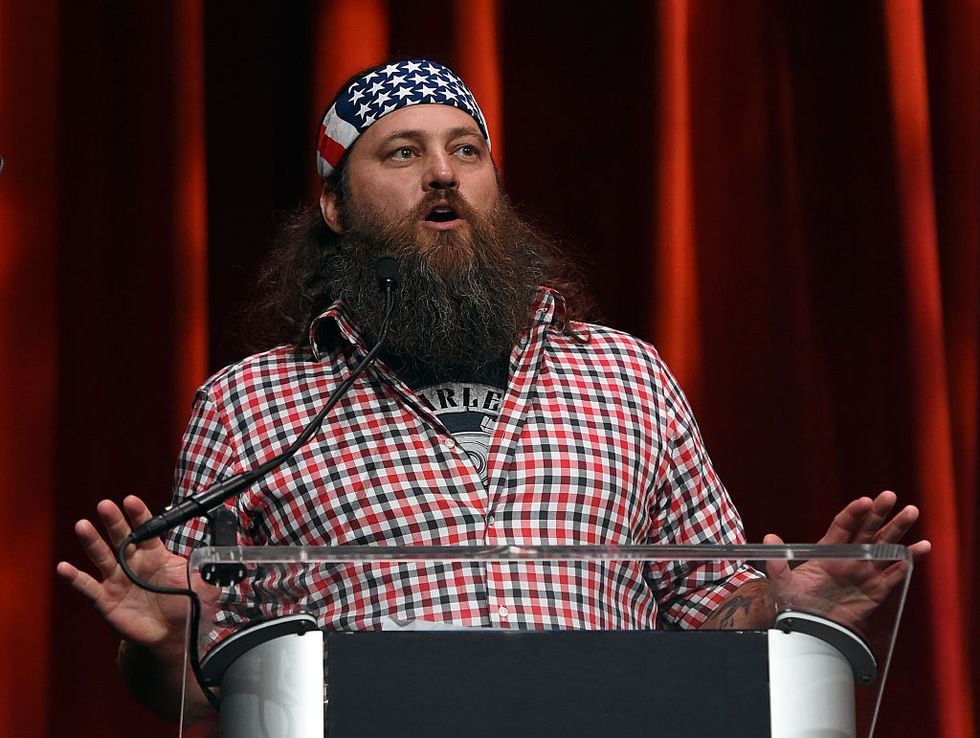 via: Getty
While Willie is usually the one pointing and aiming guns, the avid duck hunter found himself at the
receiving
end of a gun this week after his home was targeted in a drive-by shooting.
But why would anyone want to shoot Willie?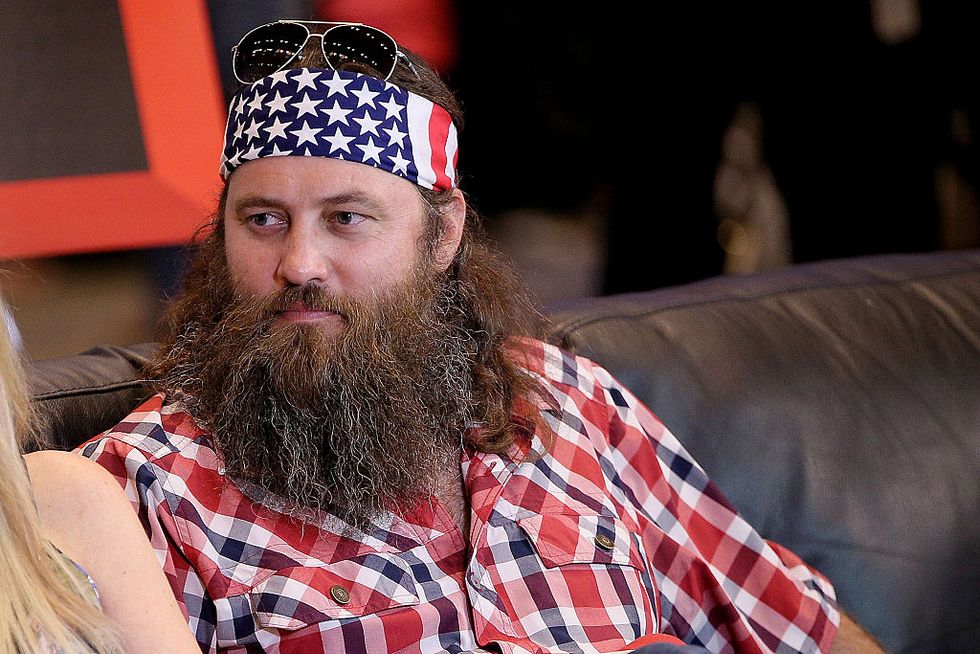 via: Getty
Well, before we get down to the dirty details, let's start from the beginning...
Willie has gained profound fame from his role in the reality show, Duck Dynasty.
Originally airing in 2012, the show followed the unconventional lives of the Robertsons, a Louisiana bayou family living the American dream as they operate their thriving business, Duck Commander.
Duck Commander sells a wide array of products...
The company manufactures duck calls and other duck-hunting merchandise, as well as deer-hunting merchandise under the Buck Commander brand and turkey-hunting merchandise under the Strut Commander brand. It's an intense vibe, I know.
But, despite the peculiar nature of their businesses...
The Robertsons have proven to be a hit with the American public, as their show, Duck Dynasty, has broken several rating records on their streaming channel, A&E.
And the fourth season of the show became the most-watched nonfiction cable series in history...
With a staggering 11.8 million viewers.
But, with their many fans...
Comes their many haters.
Admittedly, this TV show isn't going to be to everyone's tastes...
But, with the Robertson brothers' conservative Protestant Christian views, it is hardly surprising that the family has gained their fair share of cynics over the years.
The show hasn't been shy of it's controversy.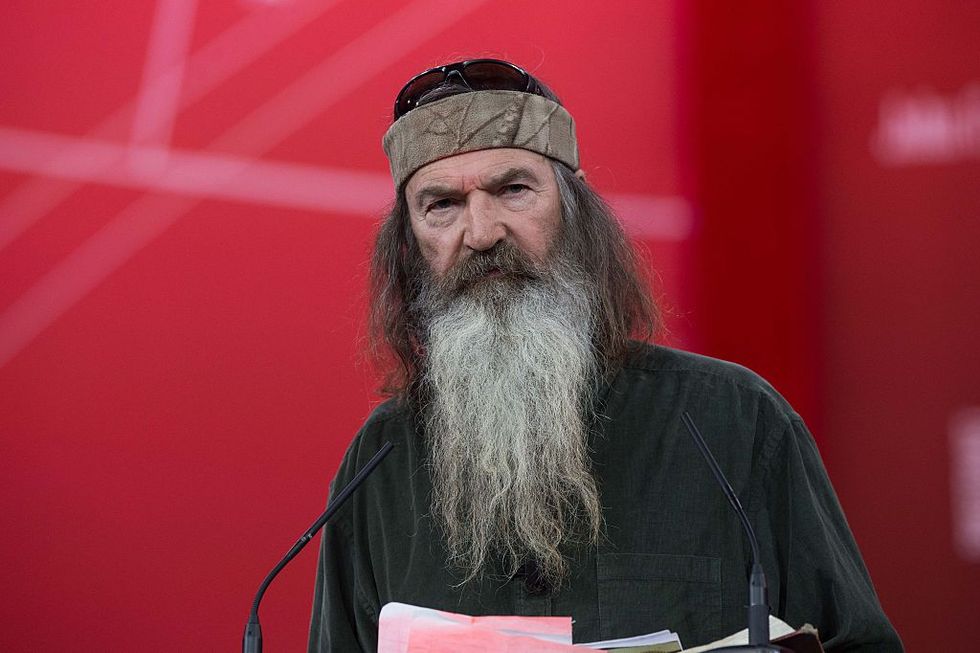 via: Getty
In a highly publicized
GQ magazine
interview, cast member Phil Robertson made homophobic remarks and racial slurs about African-Americans. And, though the show narrowly avoided being suspended, the controversy did result in Phil's suspension.
And, as for Willie himself?
via: Getty
Well, though Willie has avoided any direct trouble, he has always been an outspoken Trump supporter which, as most of us will know, will
always
result in a fair amount of backlash.
Willie has stood up for Trump since his first campaign back in 2016.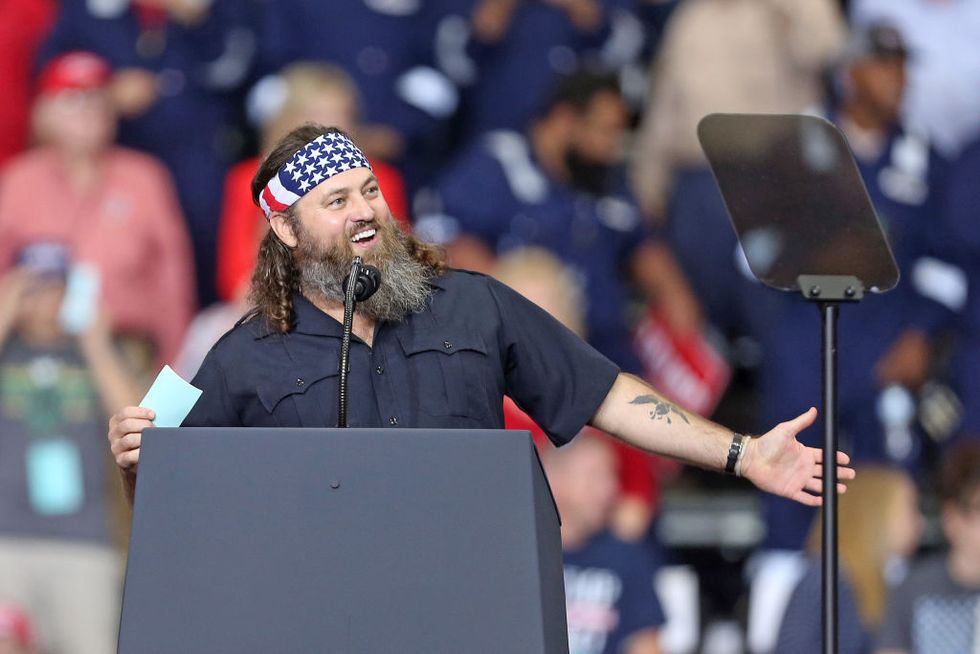 via: Getty
"You know, it's like you respect people, and try to love people, and help people, and that's who I was behind," he said to
ABC
of Trump at the time. "And, you know, lo and behold, when I was behind him, I don't think anyone was at the time. That was pretty early."
He has remained fiercely loyal to the President.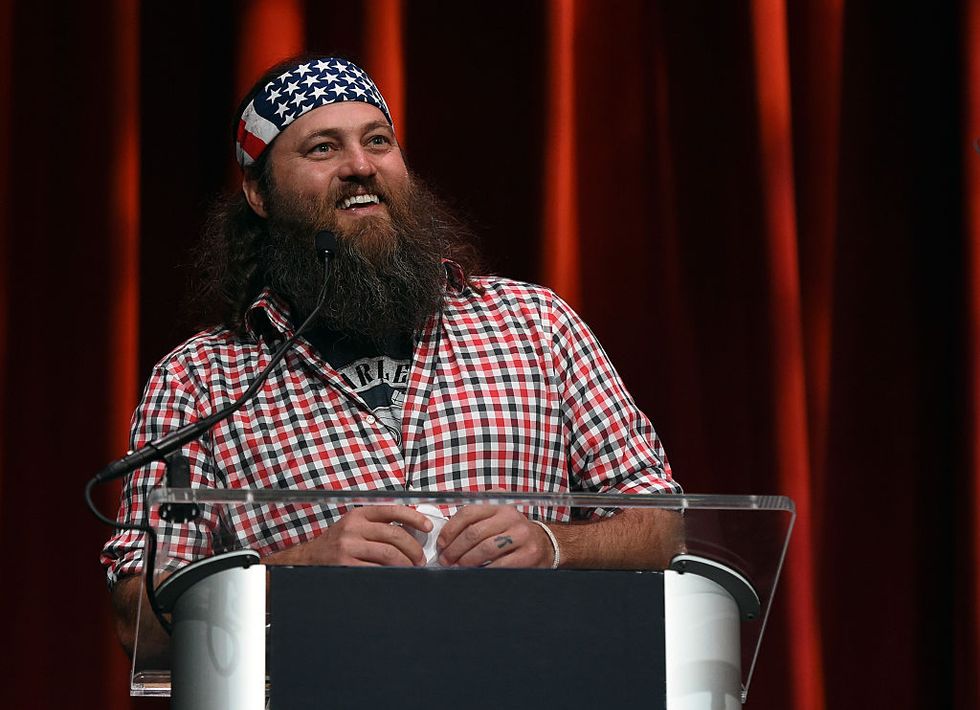 via: Getty
Speaking to
CBS News
, Willie proclaimed: "Mr. Trump is a real leader. He represents success and strength, two attributes our country needs."
And even through his many hiccups, Willie remained confident.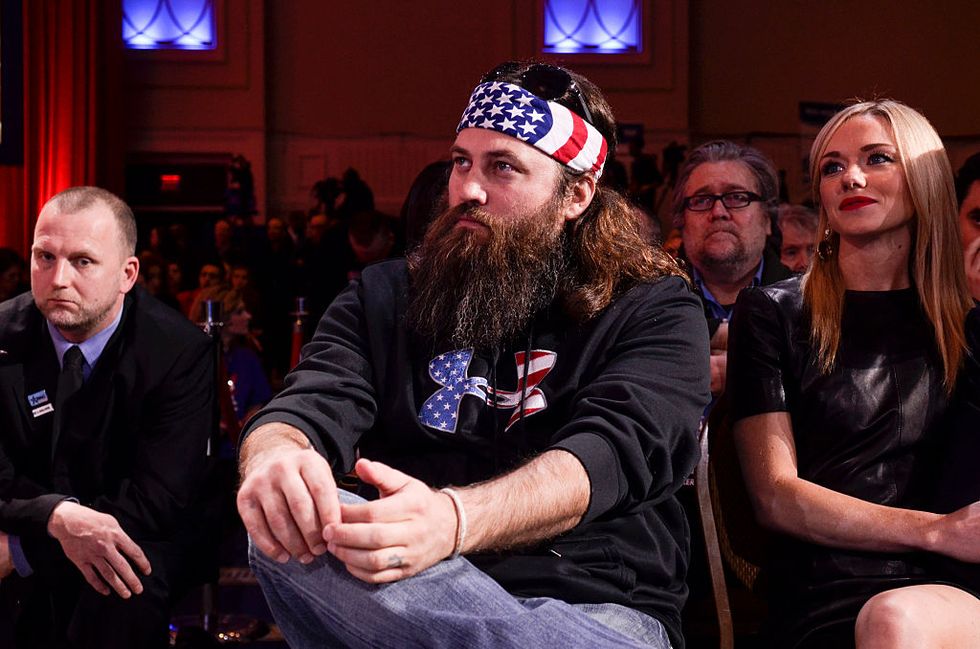 via: Getty
The reality star acknowledged that there were"bumps in the road" at the start of his presidency, but he was confident that Trump would "find his groove." "He's not a politician and so that's what I loved about him is that he's not a politician. He's not polished and he says stuff," he said. "And so, you know, I think he'll find his groove in there and hopefully, I hope he can work with Democrats."
So none of us will be too surprised to hear that Willie may have his fair share of enemies.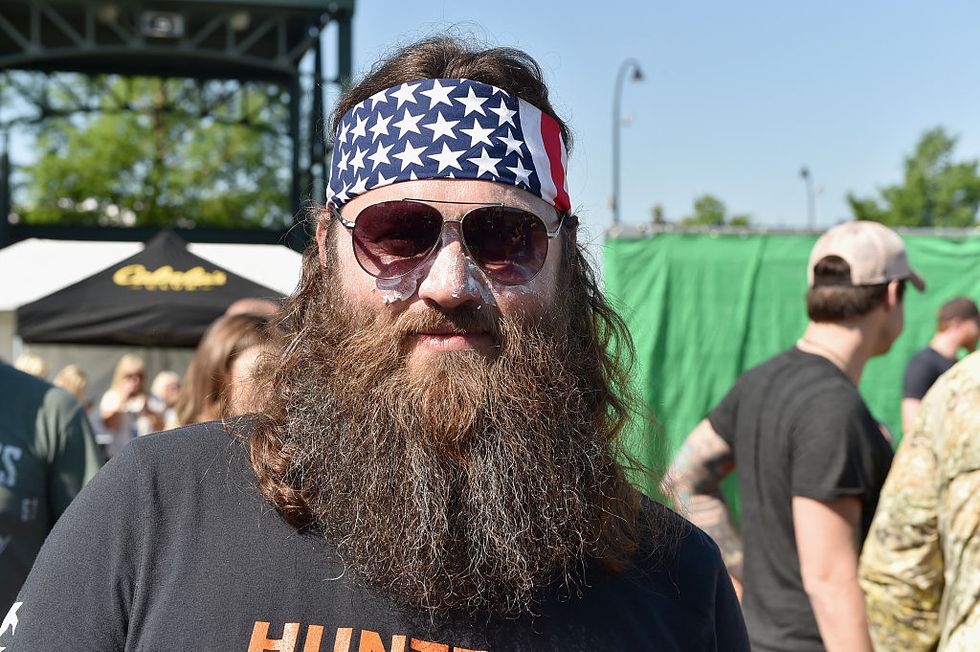 via: Getty
But, regardless of
anyone's
political stance, there is never any need for violence.
Willie has sadly found himself as a victim of the worst kind of violence this week.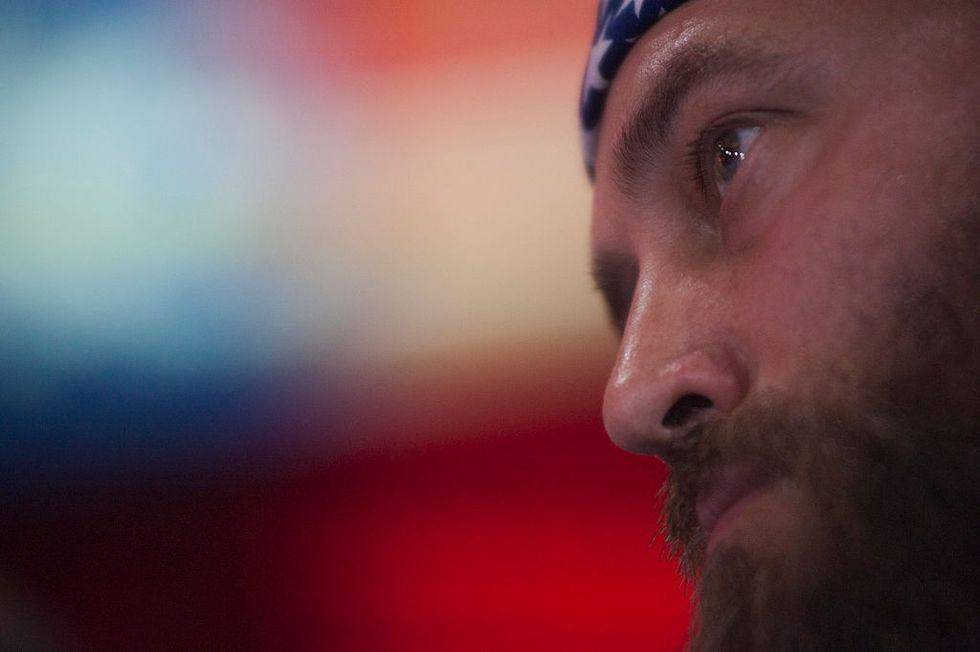 via: Getty
On Friday afternoon, his Louisiana home was subject to a random drive-by-shooting.
The attack took place at Willie's estate in West Monroe...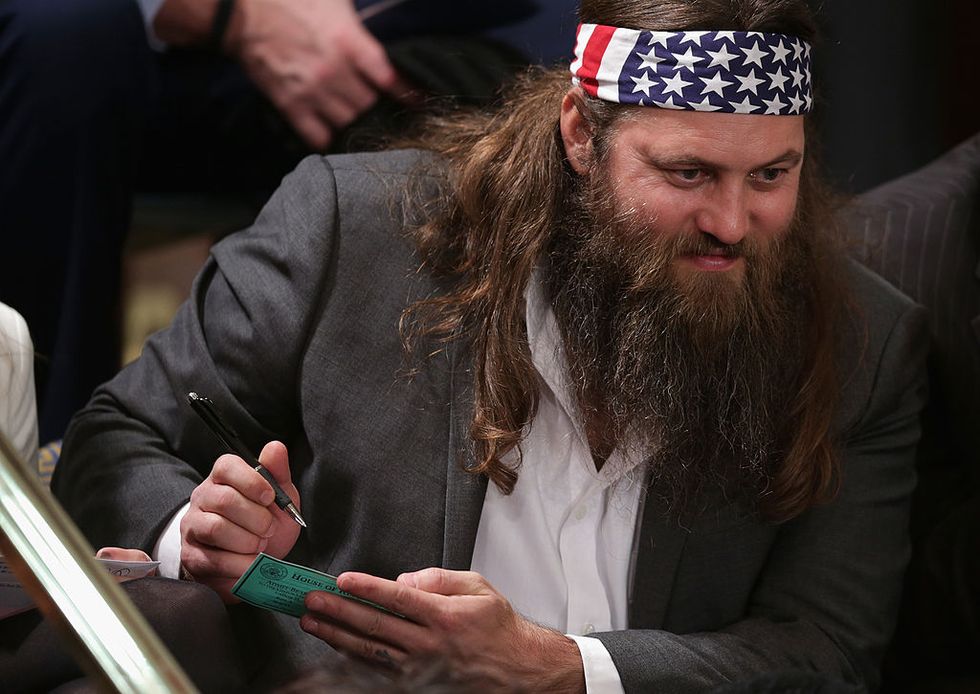 via: Getty
Where several of his family members are staying during the ongoing lockdown, including his wife, Korie, his son, John Luke with his wife and child, as well as Willie's daughter, Sadie, and her own husband,
TMZ
reports.
He told local media that between 8 and ten bullets hit the family home...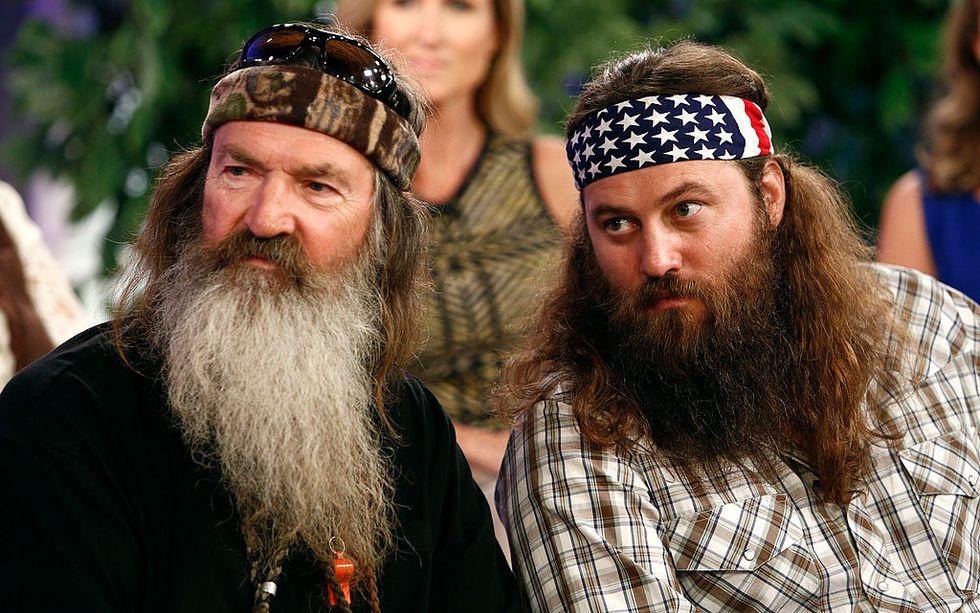 via: Getty
And, despite one bullet breaking through one of the bedroom windows, thankfully, no one was harmed during the shooting, with Willie himself being out at the store at the time.
But this wasn't just a random drive-by.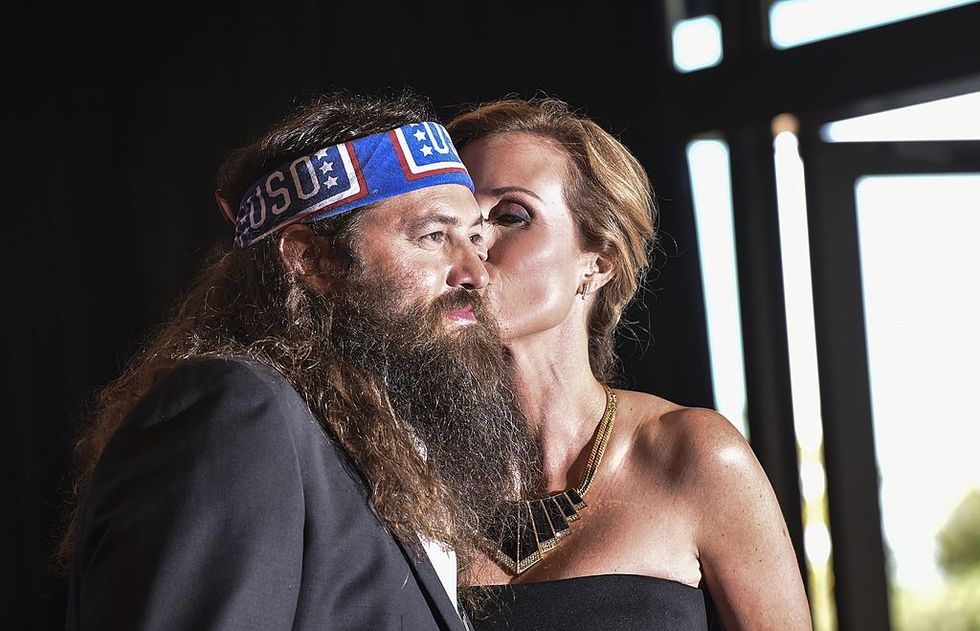 via: Getty
Witnesses told Willie that they saw the truck drive up to their gated property at around 2:30 pm, stop directly outside it, and just start shooting. So, evidently, this was a targeted attack against Willie and his family.
But now, a suspect has been arrested.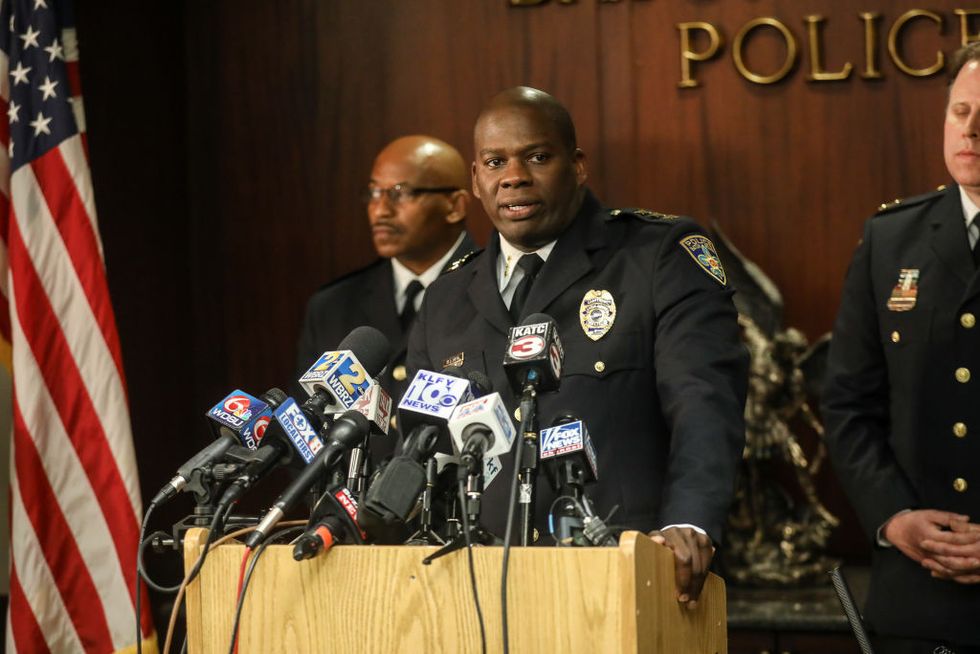 via: Getty
The Ouachita Parish Sheriff's Office in Monroe, Louisiana, charged Daniel King Jr., thirty-eight, with one count of aggravated assault by drive-by shooting and one count of criminal neglect of family and booked into OCC. The bond was set at $150,000.
The motive for his attack remains unknown.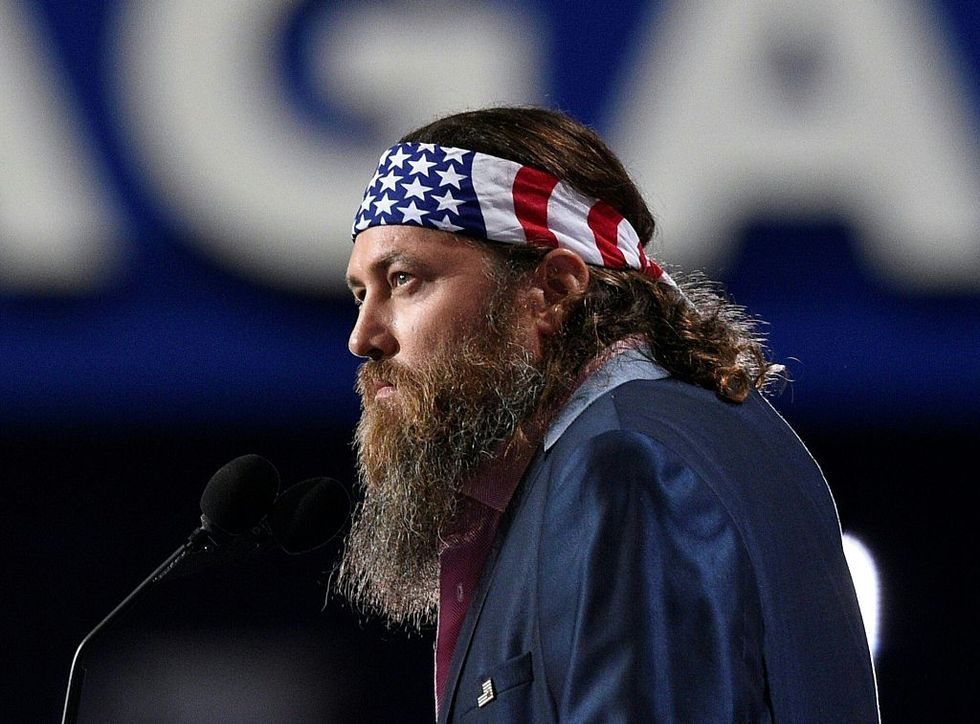 via: Getty
But for now, we can just remain thankful that none of the family were hurt. For more on the devastating impact gun violence has on our country, keep scrolling...