Laura Marie Kerr, from Ballymena, Northern Ireland, is probably still recovering from Valentine's Day.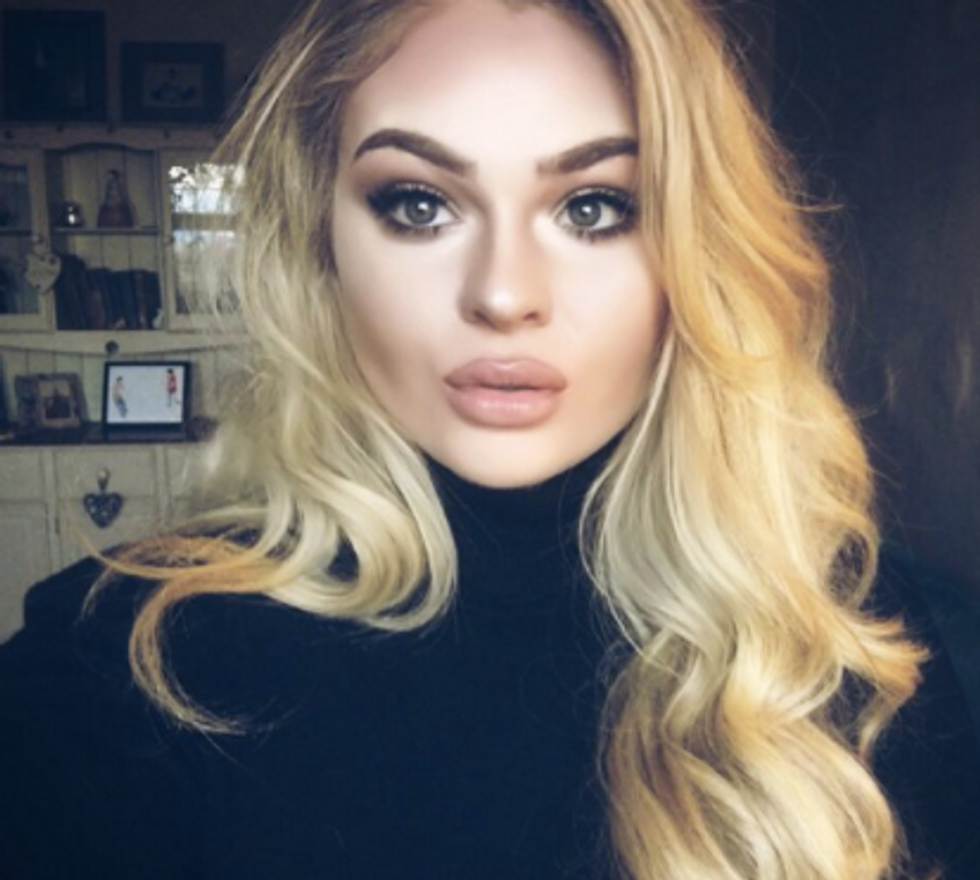 via: Twitter
Laura posted a conversation with her boyfriend, Jay, which started off to be a promising Valentine's Day surprise.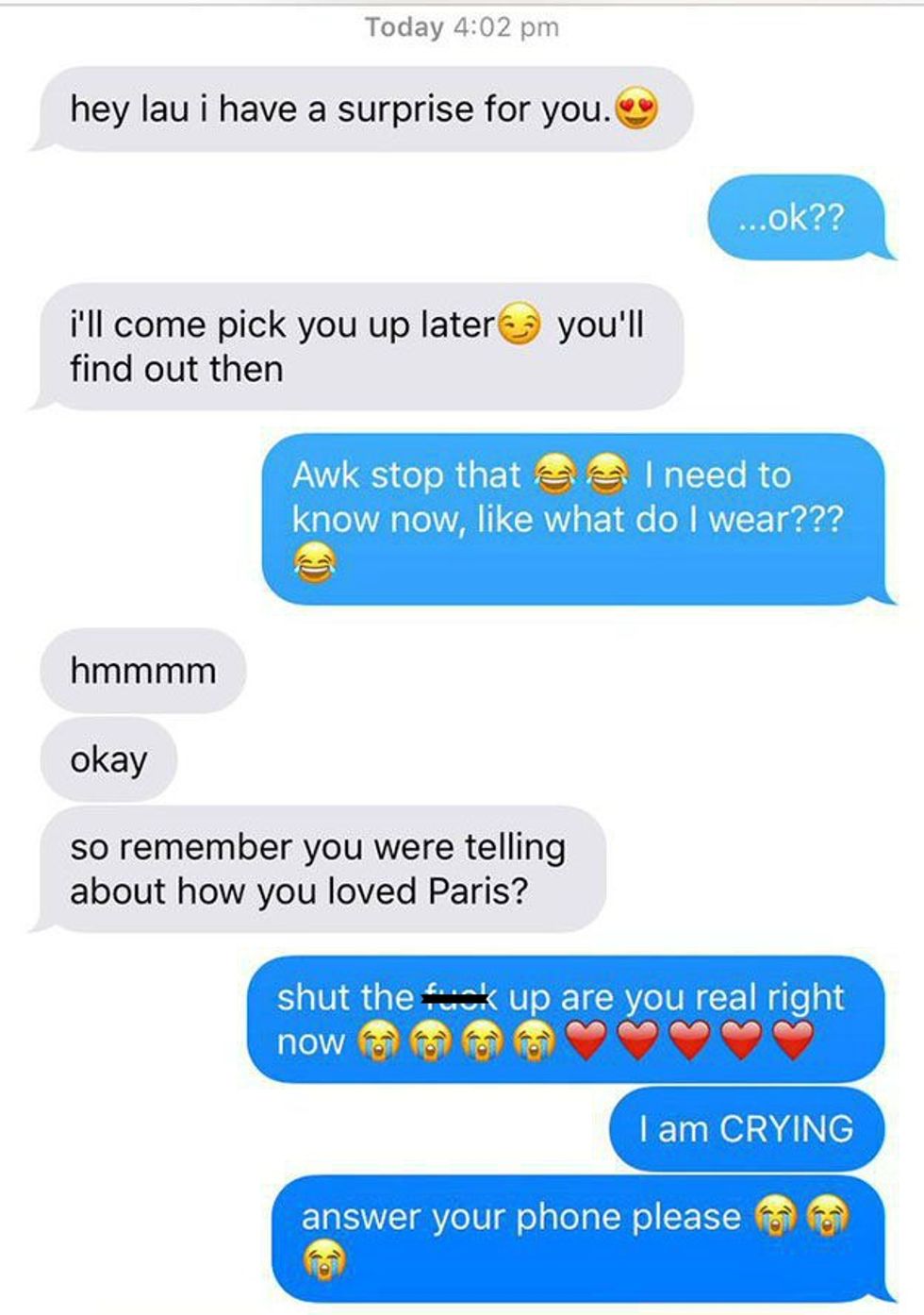 via: Twitter
Then Jay dropped hints of their previous chats about traveling to France and Spain, so naturally, Lauren's chill level went way down.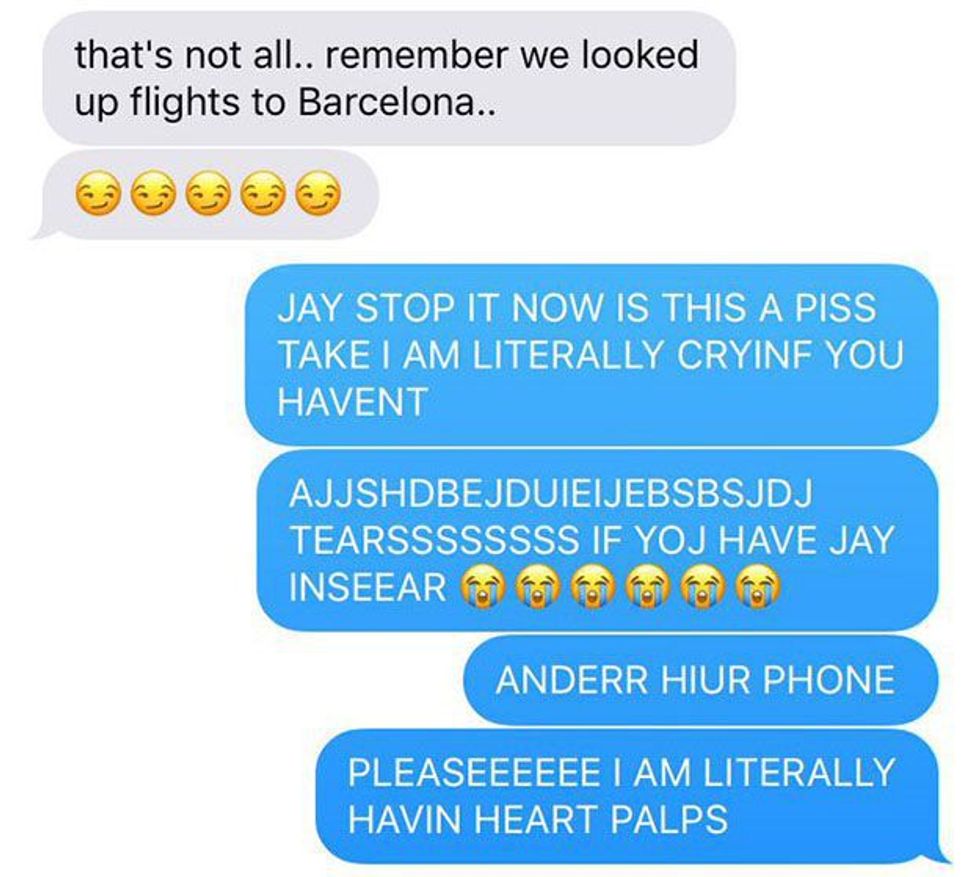 via: Twitter
But then her excitement quickly turned to anger when Jay revealed what he was really planning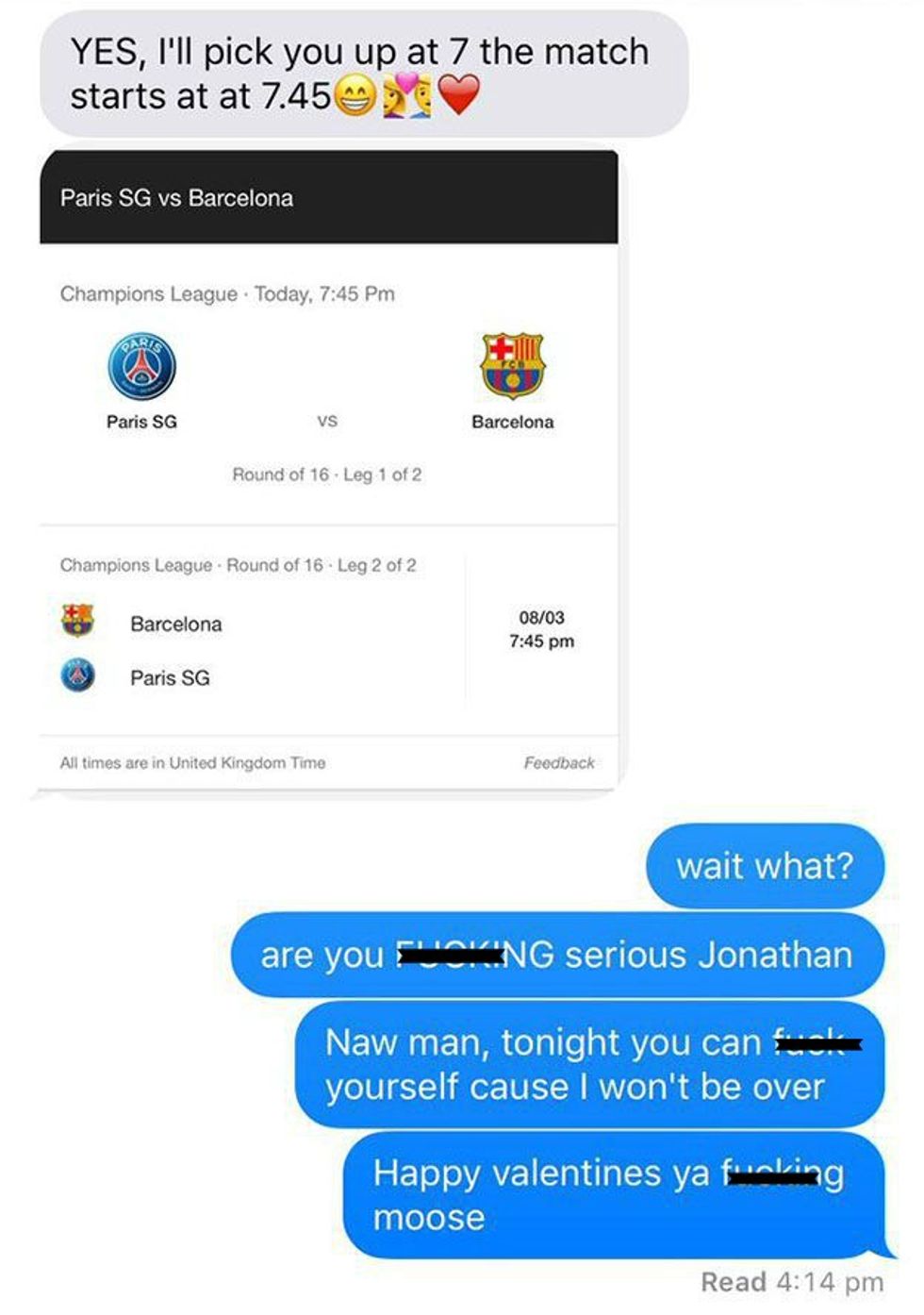 via: Twitter
No sangria on a Barcelona beach for you, Lauren - you're going to a Paris vs. Barcelona football match instead!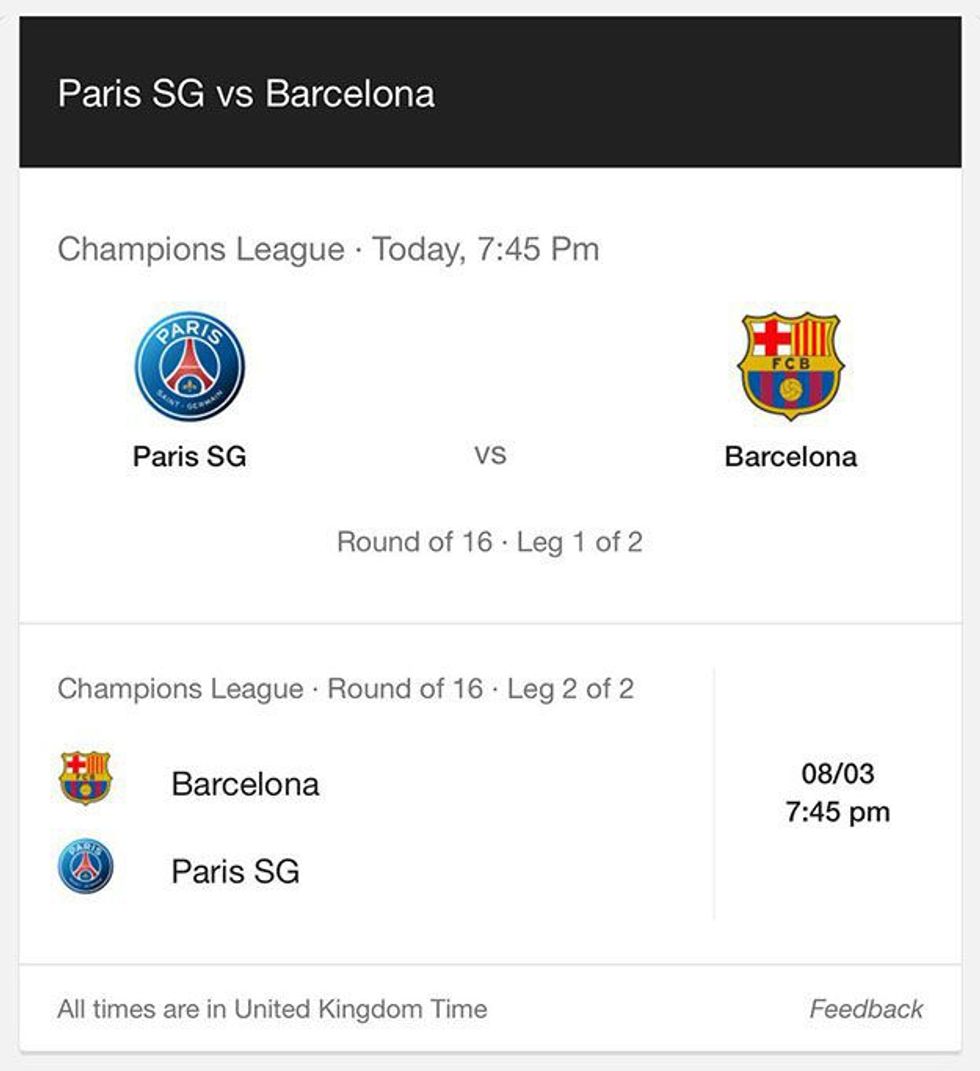 via: Twitter
Jay's savage prank quickly went viral on Twitter, with many users even tagging their own significant others who they thought would attempt to pull the same thing.
But all that aside, it looks like she was able to forgive
Well, she probably won't forget. He better watch out for revenge...