For any dog lover, the idea of a canine without a family or a home is basically heartbreaking. But one labrador, in particular, has the internet going into meltdown.
Dumpling, a rescue dog from the Gold Coast in Australia, has her fair share of hardships - including having lost both of her eyes. But she's looking for her forever home - and we challenge you not to feel for this cute survivor!
There's nothing quite so wholesome as a dog.
They're all wonderful in their own way.
There's a reason they've basically taken over the internet.
Cut dog content is the perfect salve in times of strife - and boy, is life today full of strife.
But there's a sad side to dog life, too.
Not every cute pooch has their own home and family - and that just breaks our hearts.
But one rescue dog has really caught the internet's attention this week.
Because this isn't your average stray - Dumpling has really been through it.
She's currently housed at Labrador Rescue in Australia's Gold Coast.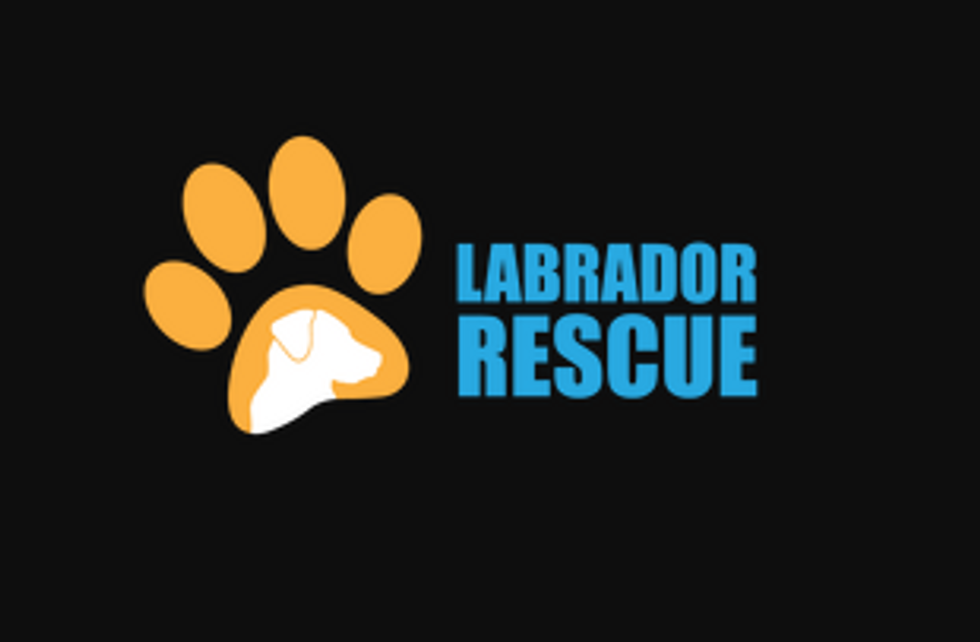 via: Labrador Rescue
But Dumpling is seeking her forever home - and once you hear her story, your heart will be thoroughly melted.
Here she is.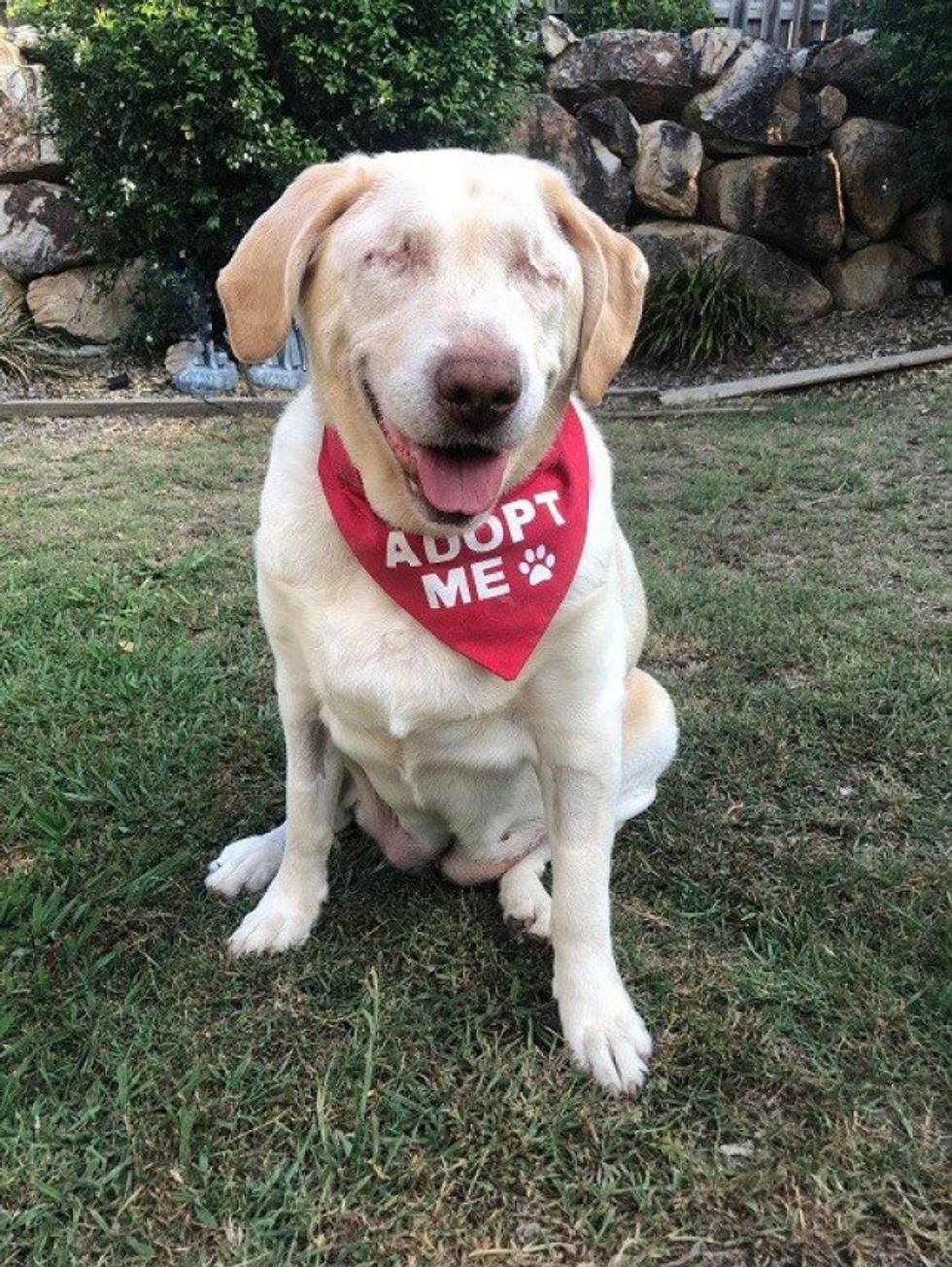 via: Labrador Rescue
Her story, on the Labrador Rescue website, is enough to convince 
anyone 
to adopt this cutie.
"Hello! My name is Dumpling."
"Unfortunately I was dumped at the pound at 10 years old, blind, overweight and alone."
"I had some puppies over the years and I guess my old owners didn't need me anymore."
"Since being in care I have lost over 13 kg so I would like a new family to help me stay on this weight loss journey (although I really don't have much more weight to lose)."
"As you can tell I have no eyes; I had to lose them as they were causing me a lot of pain."
"I live with cats and another dog."
"I am good with them as long as they don't get right in my face as it gives me a shock sometimes ..."
"All I do is bark at them. I won't hurt anyone."
"I would ideally like a home with no stairs."
"I can be the only pet or I can share the love and have fur siblings."
"I am okay if I'm left alone whilst you go out but it would be nice to have someone home often to keep me company in my senior years."
"I'm extremely sweet, charming and good-natured."
Interested?
The internet has gone wild for this cutie.
SHOUT OUT TO QUEENSLANDERS - IS THERE NOT ONE QUEENSLANDER OUT THERE WHO HAS A HEART AND WOULD LOVE THIS BABY https://t.co/eWTN3sCAlj

— DebraRichards (@DebraRichards)1579165104.0
With many using social media to appeal to the locals.
We need a hero to step up.
SOMEONE PLEASE ADOPT DUMPLING. https://t.co/CZMXQWjNsF

— David Barden (@David Barden)1579126471.0
Although it doesn't sound as though hanging out with this pooch would be too much of a hardship.
And although she's an unconventional beauty...
@MetroUK He's absolutely gorgeous! Look at that smile ❤️🐾

— H (@H)1579179951.0
That doesn't make Dumpling
any less 
worthy of love.
We just wish we lived in the right area!
@davefbarden @AmberX994874 Poor baby 💓. If I were there I would take beautiful Dumpling in a second. I hope he goes to a good home and soon.

— 🐾 Georgie🐾 (@🐾 Georgie🐾)1579145881.0
And it seems we aren't the only ones.
Although maybe Dumpling is worth moving to Queensland for?
@JoeMoore14 @UNILAD Dumpling 😫😫 100% 😍

— Jessica Bennett (@Jessica Bennett)1579189416.0
Some certainly seem to think so! For more cute dog content, scroll on. One was born this week with 
quite 
an unusual appearance.