Sugary treats are one of the many pleasures of life. Those with a sweet tooth among us will know that there's something so irresistible everything cake, cookie, and chocolate-related.
But the latest release is one of the best we've seen yet, and it's for all the donut fanatics out there...
Keep scrolling to learn all about the Dunkin' DIY donut kit and where you can get your hands on it.
There's nothing better than gorging on a sweet treat from time to time.
Those with a sweet tooth will understand that sometimes you just have to let yourself indulge in some sugary goodness.
It's something many of us are unable to resist...
Dessert may not be the healthiest option but it tastes so good.
Whether you're a cake lover or a chocoholic... or both...
There are many options out there to give us that sweet fix.
And our love of all things sweet couldn't be truer during lockdown...
Many of us are indulging in sugary snacks, because, well, why not?
Let's be honest...
It's incredibly hard to resist the chocolate cupboard when you're stuck at home all the time. Healthy eating who?
From Krispy Kreme to the classic grocery store iced ring...
The choices are endless.
But of course, many of us have got some more time on our hands right now...
Well, you can now buy your very own Dunkin' Donuts DIY kit...
Dunkin' has never failed to provide us with some of the best donuts on offer, and now we can make our very own at home.
Each box is filled with plain donuts...
And comes complete with a variety of frostings and sprinkles.
Depending on the Dunkin' branch, the boxes differ...
But, of course, you can get your hands on bigger boxes too.
Dunkin' franchisee Matt Cobo unveiled the kits to fans.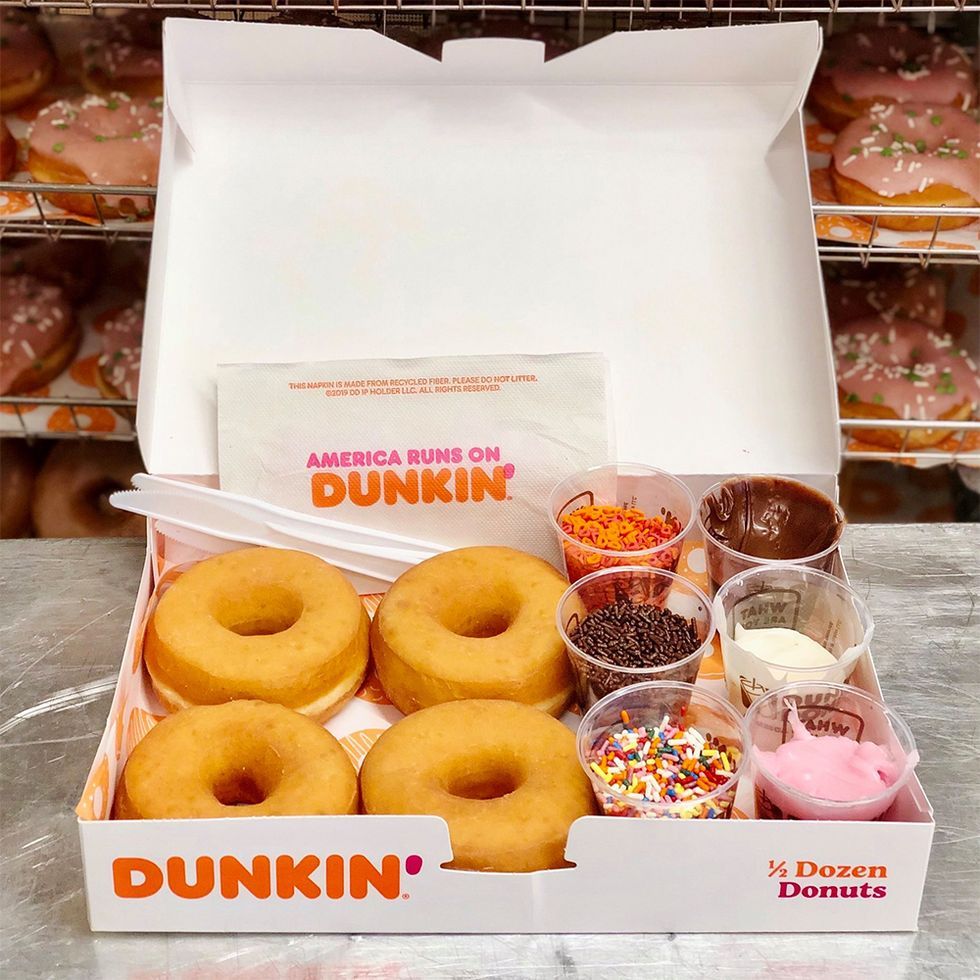 via: Facebook / @DUNKINUS
"This is our small way of trying to brighten someone's day," Cobo said in the post. "The simple joy of getting to create your own donut can make kids light up, and if we can be a part of creating that moment, that makes us happy."
According to Dunkin', franchisees across the country have begun offering their own version of the DIY donut kits...