As a kid, you probably thought that coffee was gross and only ever craved candy for your morning fix.
As you got older, however, you most likely began to realize that coffee is actually a magical elixir that holds many healing properties... Or just wakes you up and temporarily cures your hangovers. Whatever.
But what if we told you that a dreamy mix of coffee and cereal is now here to satisfy all of your breakfast needs? Dunkin' has spectacularly risen to the occasion this time.
We can't make this up. Keep reading to see the new beverage range, but you'll need to act fast! They're here for a limited time only.
Coffee is one of the finer things in life.
And it is certainly up there in the God tier of all beverages.
It's perfect for all occasions.
Tired? Have a coffee. Happy? Have a coffee, Sad? Coffee! Bored? Coffee.
Most of us need our caffiene fix to function in a morning.
There's just no point in going to work without a morning coffee, is there?
There are so many varieties out there.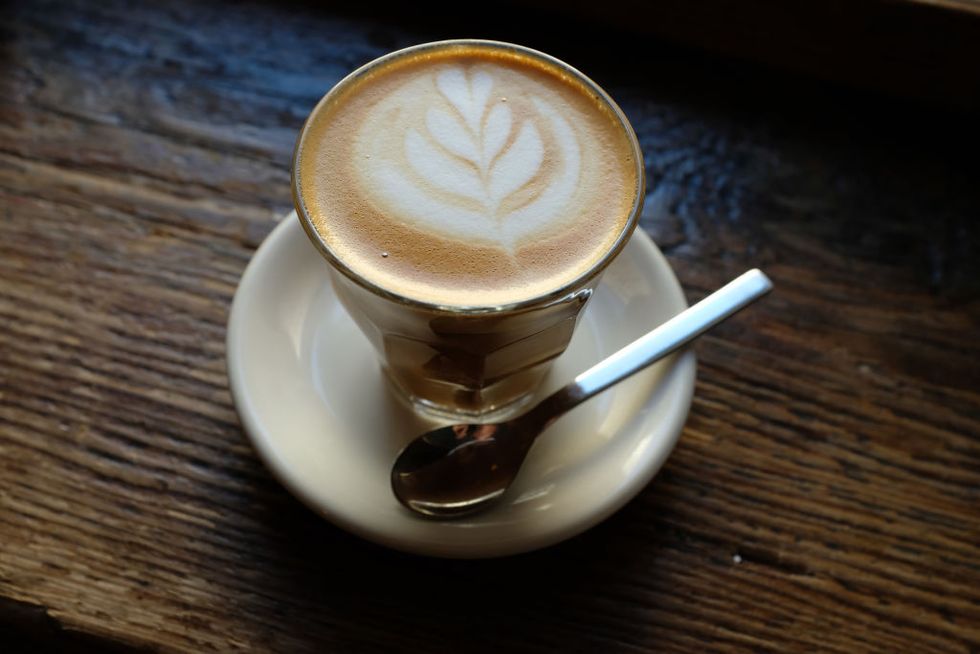 Whether you prefer your caffeine fix in the form of a neat espresso shot or in the chocolatey and foamy concoction of a cappuccino, there are a number of ways that you can enjoy your beverage.
And Dunkin' have really pulled out the stops.
One for tonight and one for the morning. @harpoonbrewery https://t.co/ul5zMKvSee

— Dunkin' (@Dunkin')1560394956.0
Dunkin', originally Dunkin' Donuts, has always been the king of coffee-based products. Though they are primarily known for their donuts, a staggering sixty percent of their profits come from their coffee.
And they serve an awful lot of the stuff.
Dunkin' serves around 1.9 billion cups of the good stuff globally every year.
They pride themselves on their top quality coffee.
They use 100% Arabica coffee beans and follow a secret proprietary coffee recipe that gives each cup a consistently smooth and rich flavor.
And the beverage can be ordered in a number of different ways...
The ultimate trifecta . . . Blueberry Crisp, Caramel Craze & Cocoa Mocha #SignatureLatte https://t.co/Mk8h3lLInD

— Dunkin' (@Dunkin')1557342001.0
25,000 different ways, to be precise. I know what you're thinking. How can there be 25,000 different versions of a cup of coffee?! But Dunkin'
insists that there are legitimately that many varieties in their stores.
And their donuts make for the perfect partner.
#NationalDonutDay prep in full swing 🍩 #DunkOut on June 7th to grab your FREE donut with any beverage purchase. https://t.co/mo9Ia63Flf

— Dunkin' (@Dunkin')1559576851.0
Come on, it's in the name. Dunkin' sells around 2.9 billion donuts globally every year, and it really isn't difficult to see why.
But what's even better than coffee?
It has to be coffee-flavored stuff, right?
It's a delicious flavor ...
So why not combine it with your favorite other items?
Like, for example ...
Breakfast cereal!
Honestly, who doesn't like cereal?
Whether it's breakfast time or a midnight snack, it's a hard food to beat.
But what if you could combine your two faves?
Cereal and coffee together? That's got to be too good to be true.
Well, not anymore.
Dunkin Donuts has made our dream come true (again).
They've taken two of their best-known coffees ...
Caramel macchiato and mocha latte, to be exact.
And created breakfast cereals!
via: Dunkin
Who's excited?
And they're set to take the internet by storm.
via: Dunkin'
"Getting the flavor right on our new cereals was a top priority, and we think we've nailed the rich, smooth and creamy taste," said Josh Jans, Dunkin' Brand Manager in a
press release.
"We love delighting customers with surprising new ways to enjoy the great taste of Dunkin'."
via: Dunkin'
"For our fans who already start their days with Dunkin', this gives them another way to experience their favorite flavors."
They're set to roll out next month ...
And cost $2.49 per box. Want more coffee content? Scroll on!