Talk about a serious dose of irony. At a Thanksgiving luncheon hosted by the First United Methodist Church in Tellico Plains, Tennessee, the topic of discussion turned to guns and church shootings. According to police, a man in his 80s was showing off his gun during the conversation (as one does).
His fellow church-goers were interested in the weapon, and he apparently removed the magazine, cleaned the chamber, and loaded another round.
When asked to show it off for someone who had missed the demonstration, the man pulled the trigger and sent a bullet flying through his palm and into his wife's side.
The man told police, "I carry my handgun everywhere."
While demonstrating his gun for the men in the church as they cleaned up the luncheon, he also
stated
, "With this loaded indicator, I can tell that it's not loaded." The man then accidentally pulled the trigger.
The bullet flew right through his palm and hit the left side of his wife's abdomen.
Tellico Plains Police Chief Russ Parks told The Independent that the man and his wife were both in good, stable condition. Neither face any life-threatening injuries. Despite the absolutely avoidable mishap, the topic of guns and mass shootings has fully become something that we see in the news every day.
It's impossible to not talk about something so horrifying, since it happens at an alarming rate within the U.S.
A man accidentally shot himself and his wife at First United Methodist Church in Tellico Plains, eastern Tennessee.… https://t.co/e1chdAvSyU

— United Methodist News (@United Methodist News)1510950903.0
According to
The New York Times
, there have been 639 deaths and 2,635 injuries related to mass shooting since the tragic
Orlando nightclub
event in June of 2016. It's not unusual for groups of people to discuss these mass shootings, but it is unusual for two people to be shot during said conversation.
The Tellico Plains incident comes just weeks after the November 5 Sutherland Springs church shooting.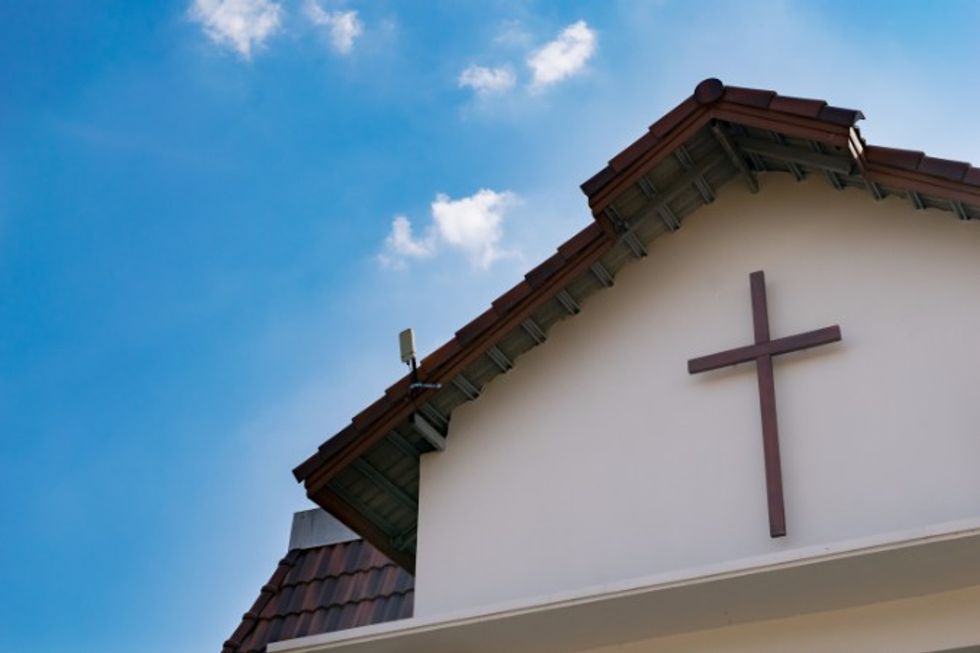 via: Shutterstock
At least 26 were killed when the lone gunman, 26-year-old
Devin Kelley
, opened fire on the Baptist church. The event left Texas and the nation rattled, devastated, and heartbroken, and continues to spur conversation regarding the current administration and gun control.
These recent events can often leave us feeling helpless and scared for the future.
Just went inside Sutherland Springs First Baptist Church. No words can describe the feeling inside the sanctuary. E… https://t.co/2ST6Ouw8ek

— Marcus Moore (@Marcus Moore)1510526138.0
Especially since we're constantly barraged on social media by horrifying news. You know there's something severely wrong with the world when the president has a "mass shooting" template for his tweets...
On November 14, President Trump mistakenly tweeted condolences for Sutherland Springs for the second time.
The president has a mass shooting tweet template. Tonight he forgot to replace Sutherland Springs with Tehama Count… https://t.co/hkjDuaPy6N

— Shannon Watts (@Shannon Watts)1510727547.0
President Trump was actually tweeting in
regards to the Rancho Tehama gunman
, who rampaged through the community in California, spraying bullets on several different locations, including an elementary school. You would think that maybe the president would be able to keep straight which events he was referring to, but this is Trump after all.
After the Sutherland Springs shooting, Texas Attorney General Ken Paxton's solution was "more guns."
Texas AG Ken Paxton's disturbing message: You're on your own, so better get a gun https://t.co/B3BykPAXNd via @dallasnews

— barbarastone (@barbarastone)1510059738.0
Yes, you read that right. Paxton told Fox News, "There's always the opportunity that gunman will be taken out before he has the opportunity to kill very many people." So, you know, take advantage of the open carry laws.
One would argue that you could just end up shooting yourself and your wife.
It doesn't take a genius to break down the fact that maybe advice for more people carrying guns isn't going to solve our nation's gun problem. In fact, it's probably only going to perpetuate it.
Obviously, the internet has a lot to say about Ken Paxton's statements.
Texas Attorney General Ken Paxton's response to #Sutherland was we need more guns in church? #soconfused by these #ignorant #gun #nuts

— swoodie (@swoodie)1510022258.0
Of course, Paxton had to support his claim and decision by bringing out everyone's favorite NRA "slogan." "
The only thing that stops a bad guy with a gun is a good guy with a gun
."
Regardless of what Paxton thinks, the fact remains that gun control is something that desperately needs talking about.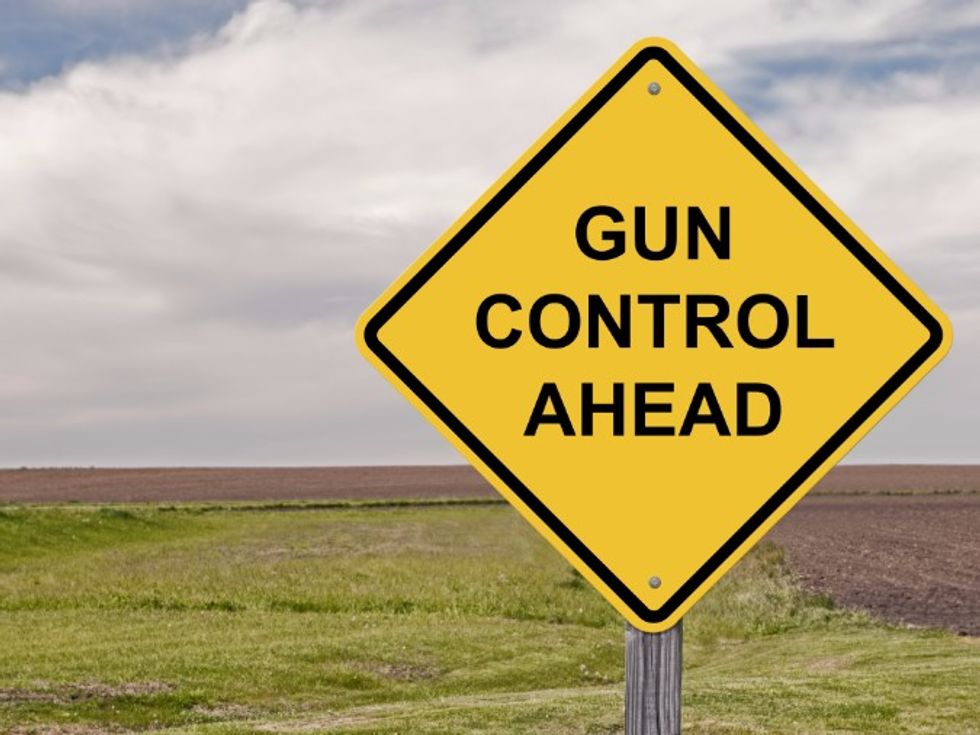 via: Shutterstock
Even if our President wants to keep avoiding the conversation. After the Las Vegas shooting in October, Trump
said
, "Look, we have a tragedy. What happened is, in many ways, a miracle. The police department, they've done such an incredible job. And we'll be talking about gun laws as time goes on." Let's hope someone fills Trump in that we need to talk about them 
now
, before we run out of the time he seems to think we have endless amounts of.