This year's Macy's Thanksgiving parade got a surprise cameo from Dwayne Johnson, and people had a lot to say about it...
Yep, you read that right.
As the nation celebrates Thanksgiving, Macy's gave everyone quite a surprise... The Rock.
The clip instantly did the rounds online...
And reactions came in strong, especially since the balloon was for a very specific reason.
Of course, Dwayne "The Rock" Johnson is one of the most recognizable celebrities in the world.
With his staggering 6 ft 5 inches, 260 lbs frame, he'd be pretty hard to miss - but it's his expressive face (and infamous eyebrows) that really set him apart from the rest.
He rose to fame as a professional wrestler...
This is where Johnson first earned his nickname "The Rock" - thanks to his ring presence. We certainly wouldn't want to face off against him!
But Johnson also made a clever career move...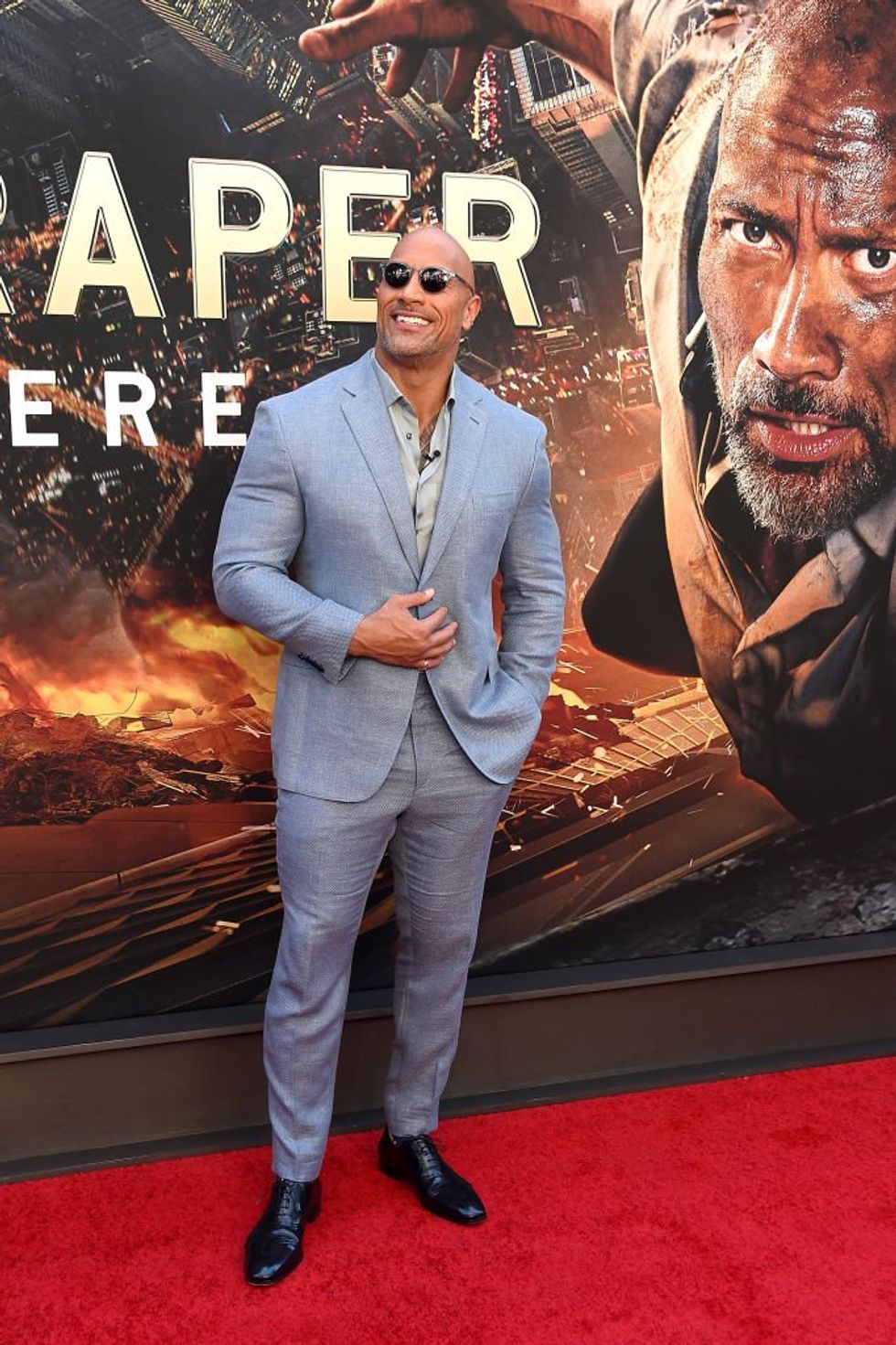 Knowing that there was limited longevity in wrestling, Johnson successfully transitioned his career into another sphere. He's now as well known as an actor as he was as a wrestler.
He's also known for being a beloved internet presence.
This brilliant image of him wearing a turtleneck, gold chain, and, inexplicably, a fanny pack, is a particular highlight that the internet loves to bring up.
He's had some iconic movie roles.
Johnson is probably most famous for his performances in the Fast and Furious movies. He plays Luke Hobbs, an intimidating special agent and self-described "ice cold can of whoopass."
Younger fans may know him from somewhere else though...
Johnson voiced the demigod Maui in the huge Disney hit Moana - complete with an amazing song and rap which sent the internet into hysterics.
But for many, Johnson will always be "The Rock."
So it's safe to say Johnson has built an enviable career for himself.
And he's never been short of fans...
For a long time, many have cited Johnson as one of the nicest guys in Hollywood - in stark contrast to his intimidating appearance and controversial wrestling reputation.
But now, the star has hit the headlines for a very different reason.
Because a balloon version of him has debuted at the Macy Thanksgiving Day Parade today.
During the broadcast, an augmented reality (AR) balloon of the actor was shown...
The balloon was shown to help promote the upcoming series Young Rock.
The show chronicles Johnson's childhood before finding his wrestling stardom.
Production for the NBC series officially got underway this week...
And excitement has only heightened after the balloon hit the streets.
@nbc @TODAYshow Wait... Whaaat?!?!?

— I Can't (@I Can't)1606407212.0
@nbc I wanted so bad for this to be a real balloon

— Martin Lemus (@Martin Lemus)1606407336.0
@nbc @TODAYshow Loving the Parade!

— Judy OConnor (@Judy OConnor)1606407276.0
Check out the clip below.
We only know how to do it big. 💪 #YoungRock is coming to NBC, February 2021. https://t.co/pm6M72rsod

— NBC Entertainment (@NBC Entertainment)1606406665.0
Want more from The Rock? Scroll on to find out why he was slammed for his coronavirus post...