It's hard not to like Dwayne 'The Rock' Johnson. From his humble beginnings, he has risen to be one of the most loved celebrities of all time. And it's not hard to see why...
Last week the star directly called out Trump in light of the death of George Floyd and the ongoing Black Lives Matter protests.
And now people are really hoping he will become the next President of the USA.
Keep scrolling to find out why.
Dwayne Johnson isn't the first person to call President Trump's leadership into question in the wake of the Black Lives Matter protests happening across the nation.
The Rock is one of the most beloved celebrities out there.
Yes, even more than Keanu Reeves, who has been a contender for the top spot for a while now.
Don't believe us?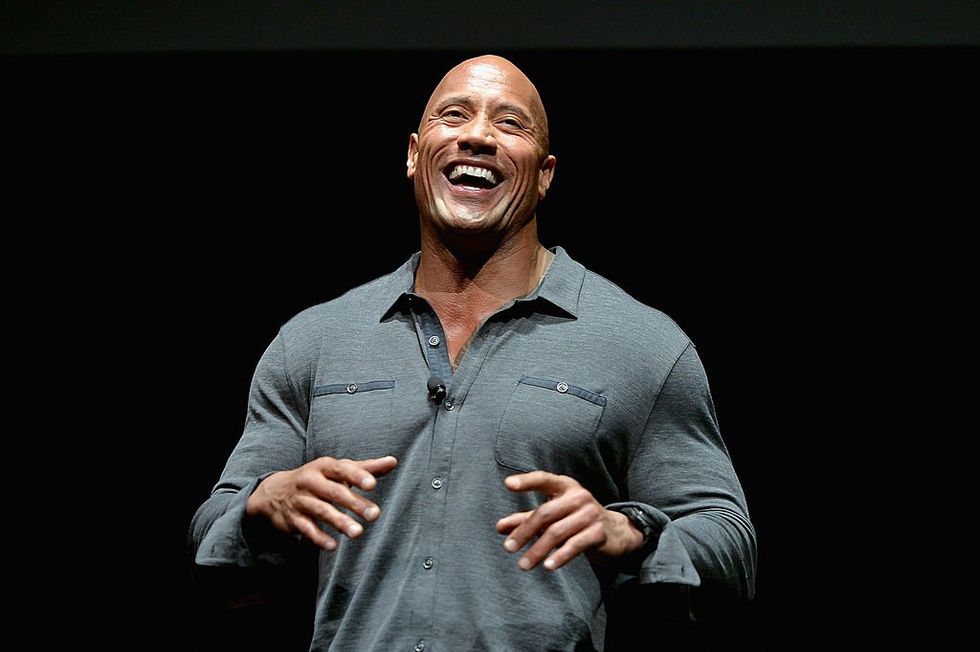 Well, we'll prove it to you. As well as never backing down from a song request from his daughter, here are another 6 reasons why we just can't get enough of him!
1. He's a great father.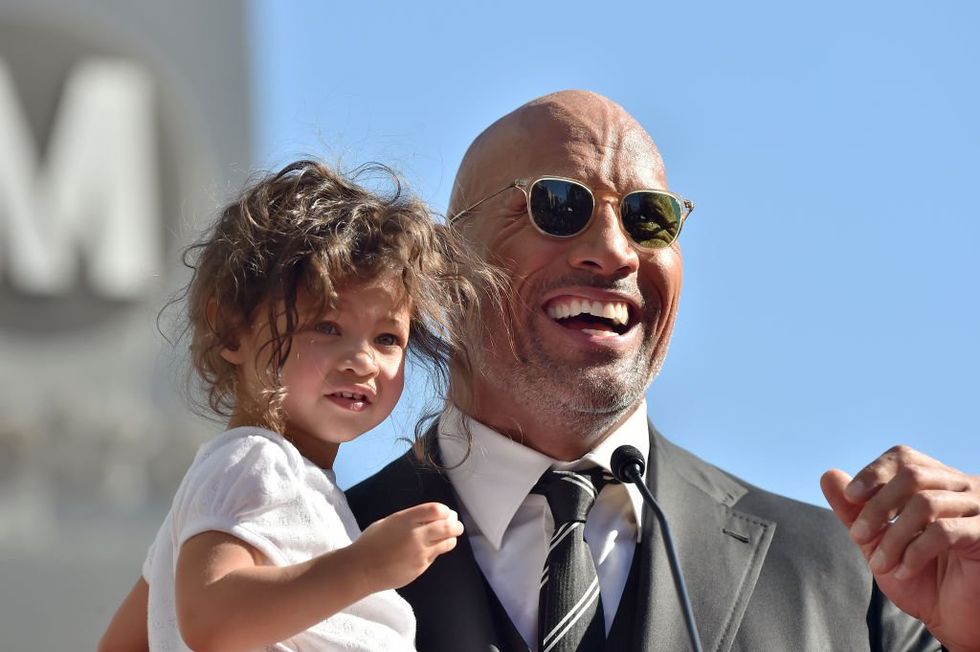 Dad to 3 girls, he is constantly spending as much time as he can with them, despite his busy schedule.
This isolation business doesn't seem to be affecting anything, but I mean if you're stuck in the house with Dwayne Johnson, how can you be sad?
After the birth of his third child, he posted this on Instagram:
ever read something so heartwarming?
2. He's amazing to his fans!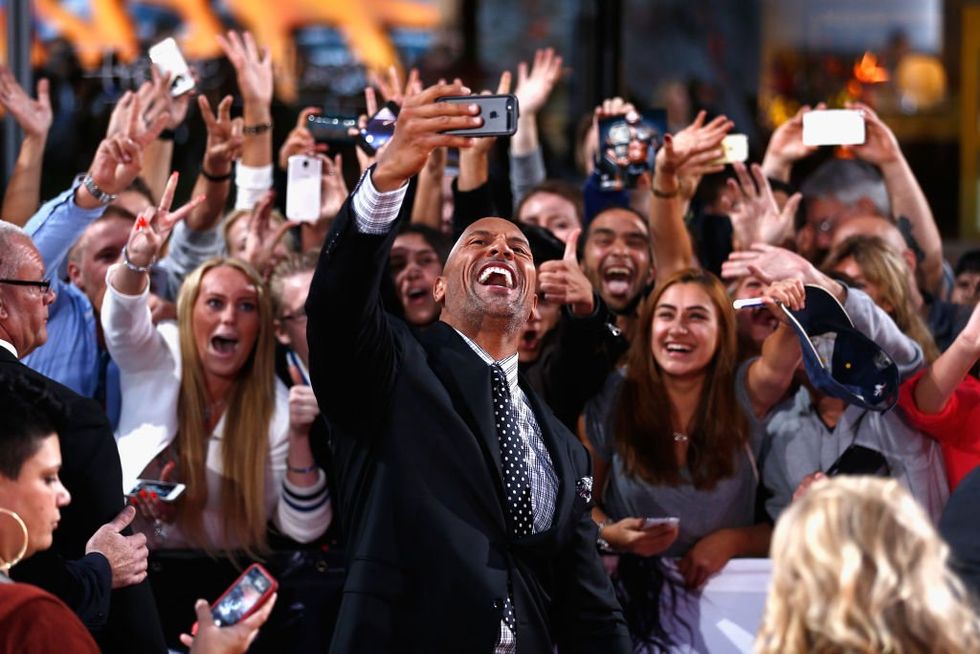 He spends a lot of time surprising his biggest fans and giving them probably the best experience of their lives.
He constantly posts about meeting them on his social media.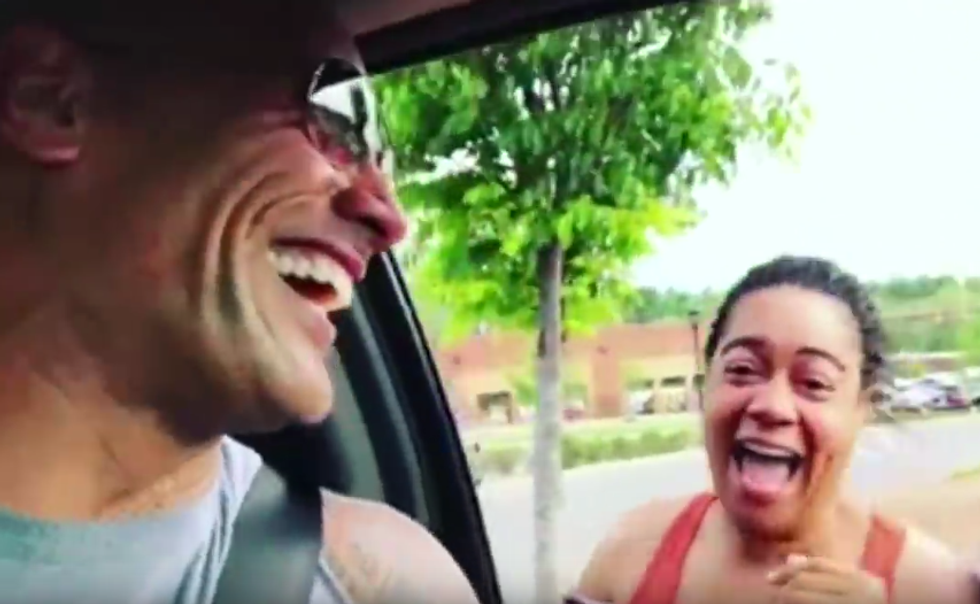 And most of them would risk their lives to get a picture with their favorite celebrity. On multiple occasions, people have stopped traffic to try and get close to him!
3. "You can feel him before you see him."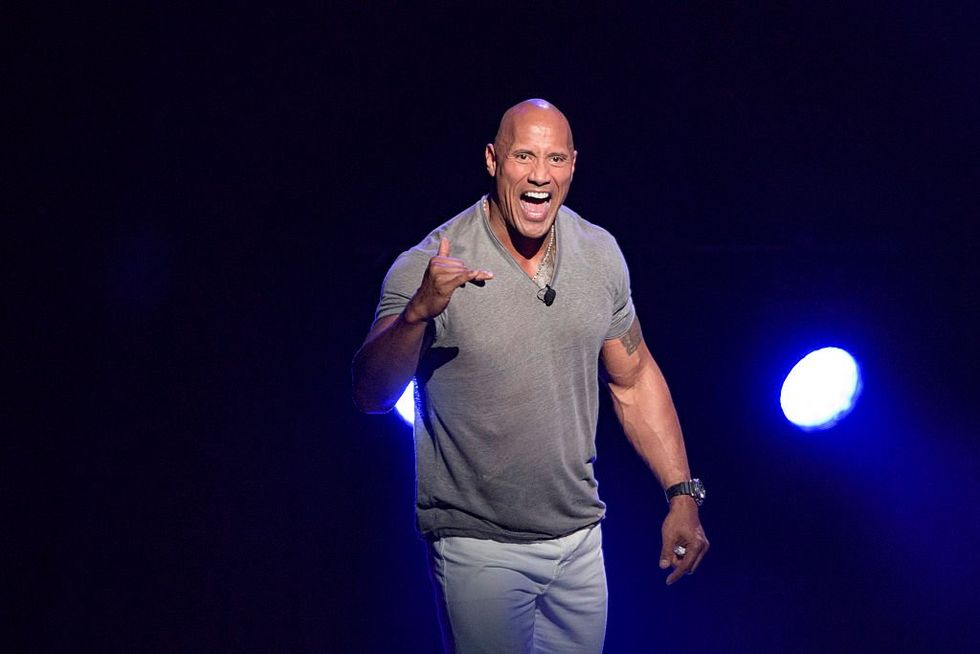 In an article by
Rolling Stone
, director Brad Peyton said: "There's a buzz in the air – a rumble. Maybe that rumble comes from the fact that he's 250 pounds of muscle, I don't know. But when he walks on set, there's a definite sense that it's game time."
4. He eats a lot!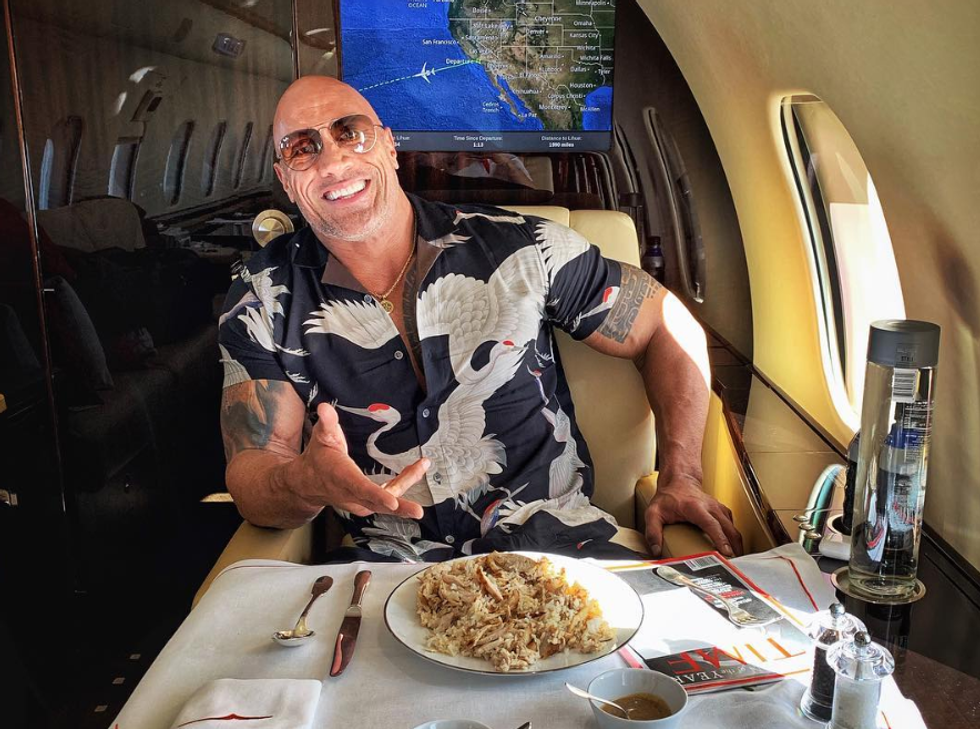 It might be a weird thing to love him for, but listen to this! The Rock has a daily diet that consists of 5,165 calories! This comes out to 7 meals a day! Keep scrolling to meet the guy who spent a month eating and training as much as The Rock every day...
This is the real-life "Man vs Food!"
5. He 's one of the greatest wrestlers of all-time.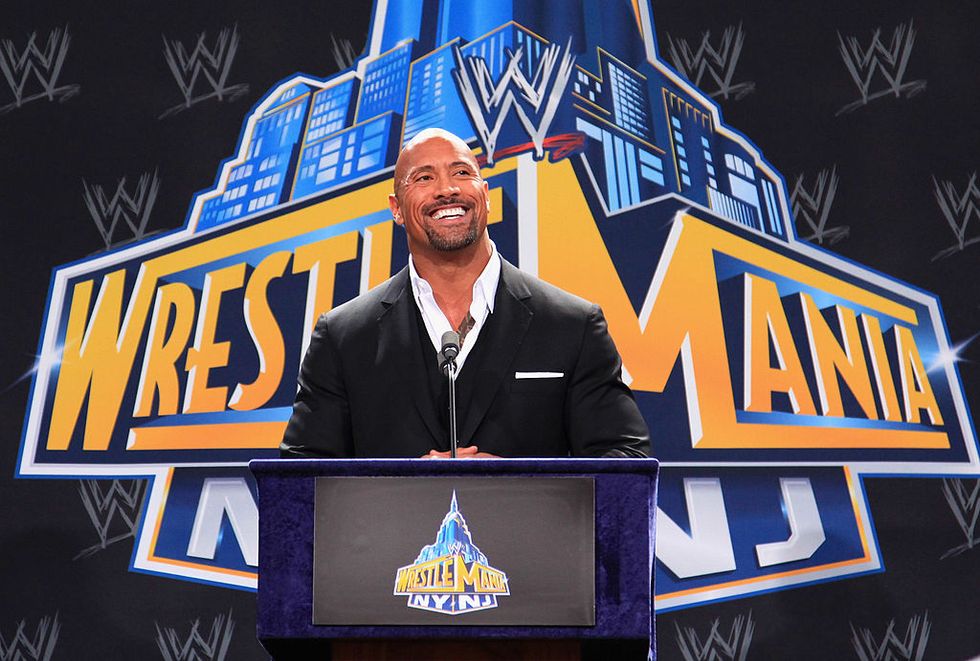 From epic storylines to fierce battles in the ring, The Rock has given us some of the
best
WWE matches in history.
If you haven't watched The Rock demolishing his opponents in the ring, then you're really missing out.
His most dramatic rivalries include the likes of John Cena, Brock Lesnar, and Stone Cold Steve Austin.
6. He takes care of his mom.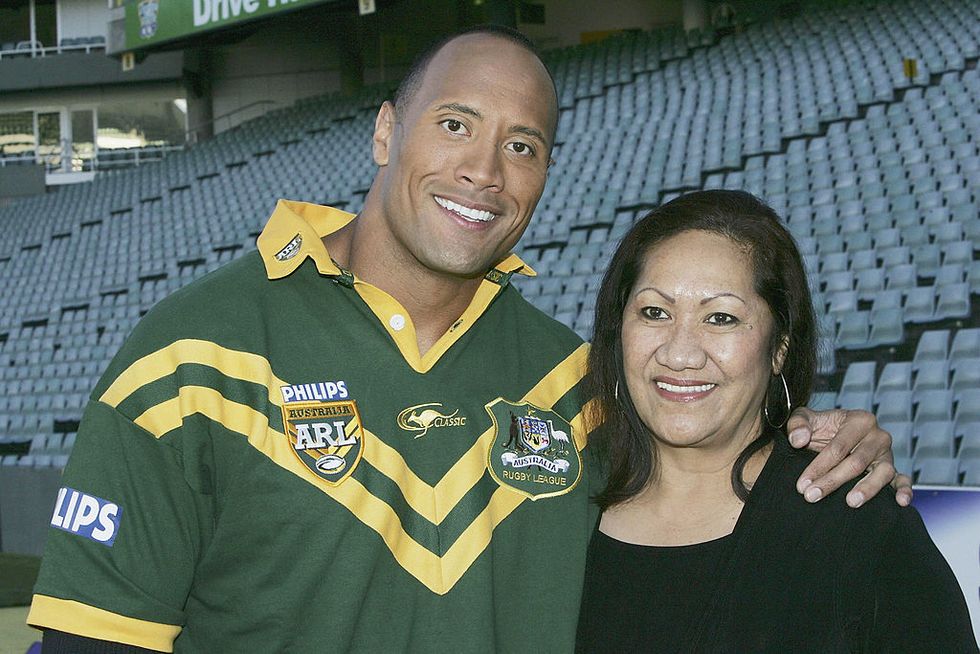 This one tugs at the heart-strings quite a bit.
In a Facebook post, he revealed this: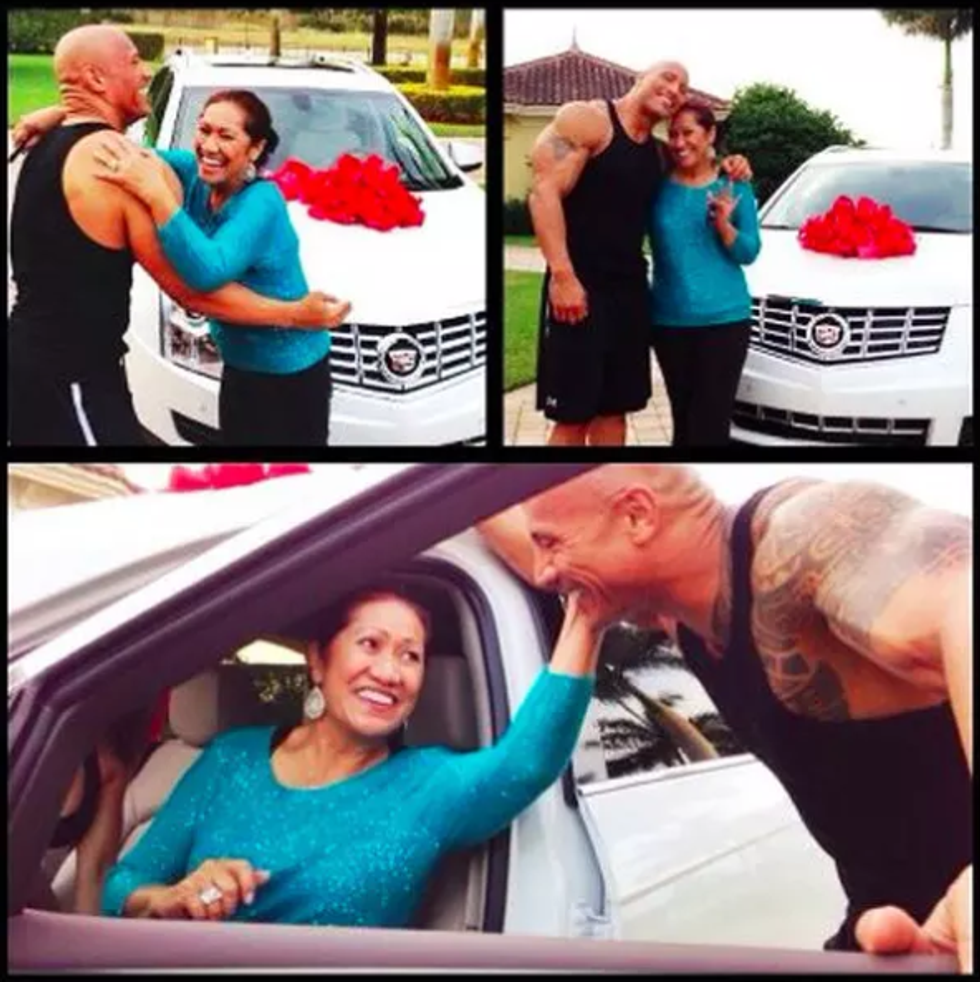 "At fourteen, I saw my mom crying about our only car being repossessed. This felt good. Merry Christmas, mom." If you don't love him already, then you need to go and see a doctor. I think you're missing a heart.
7. He doesn't take himself too seriously.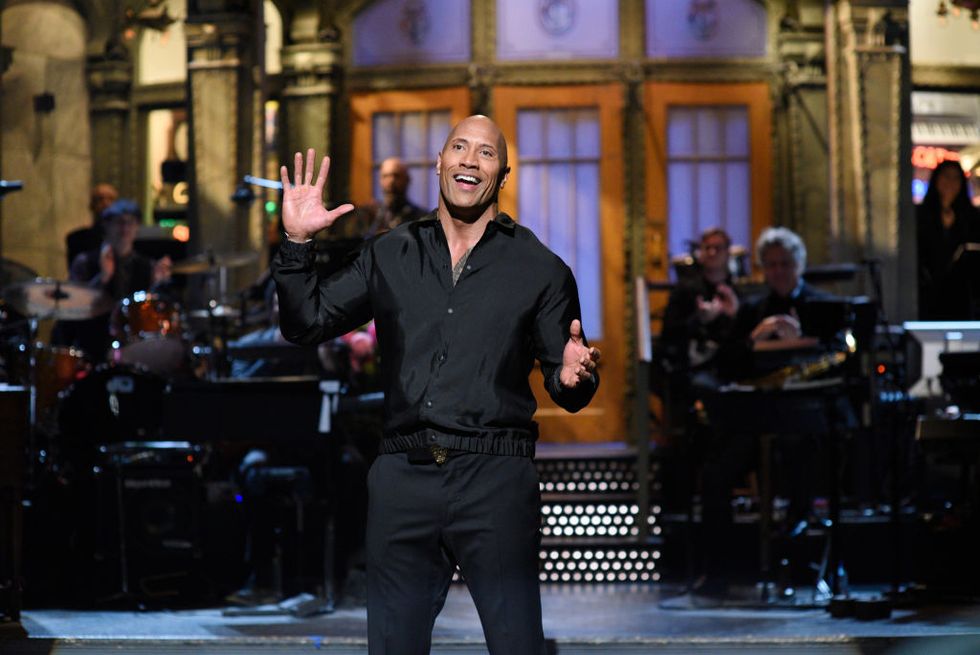 You only have to watch one of his interviews to realize that, or take a look at his Instagram page, which is equally as uplifting...
But last week, Johnson has been speaking up about the protests happening for the Black Lives Matter movement.
And, in the 8-minute clip, the star directly called out Trump for his lack of compassionate and empowering leadership during these times. Keep scrolling to watch...
In the video, the star asks Trump one very simple question... Where are you?
"Where is our leader at this time?" he questions. "This time when our country is down on its knees begging, pleading, hurt, angry, frustrated, in pain, begging and pleading with its arms out just wanting to be heard?"
Johnson spoke emotionally during the clip.
"Where is our compassionate leader who is going to step up to our country who's down on its knees and extend a hand and say, you stand up. Stand up with me. Stand up with me, because I got you," Johnson said. "I got you, I hear you, I'm listening to you."
The star also took some time to address the "All Lives Matter" debate...
Of course all lives matter. Every single one," he said. "All lives matter because we, as Americans, we believe in inclusivity, we believe in acceptance, we believe in human rights. We believe in equality for all. "But in this moment right now, this defining, pivotal, explosive moment where our country is down on its knees -- the floorboards of our country are becoming unhinged -- in this moment, we must say the words black lives matter," he continued. We must say it because so many people believe that they don't ... or at least not as much as white lives," he added.
Now, Johnson could even give Trump a run for his money.
He was added by bookmakers.
After delivering his passionate speech, UK bookmakers added The Rock to their markets for the next president - and the bets immediately started coming in.
He received 3% of votes.
Whereas Biden, in second place, received 35 per cent, and Trump who has 51 per cent.
But will it happen?
Almost definitely not - as he's not even running for president. In fact, the bookmakers actually have The Rock at around 40,000/1 to take up residency in the White House, and some are even saying them odds are generous!
But you know what?
Given his status as a true people's champion, and his views on just about everything, The Rock would probably make a pretty good POTUS. Maybe he's just what 2020 needs!