There are few movie stars as universally loved and admired as Dwayne Johnson aka The Rock. After his turn from wrestling champion to big screen hero, Johnson has been a beacon of happiness and positivity in our lives, lighting up the movies the same way he lights up our hearts.
He is quite literally one of the biggest, most bankable movie stars on earth, and for good reason.
This week, a fan reached out to Johnson on the behalf of his grandma Judy, who is suffering from stage four pancreatic cancer. 
You see, the fan's grandma, Judy (who had been married for 57 years and had five children and 17 grandchildren), had been taken to hospice care, where she kept a super sexy cutout of The Rock beside her bed, to keep her spirits up.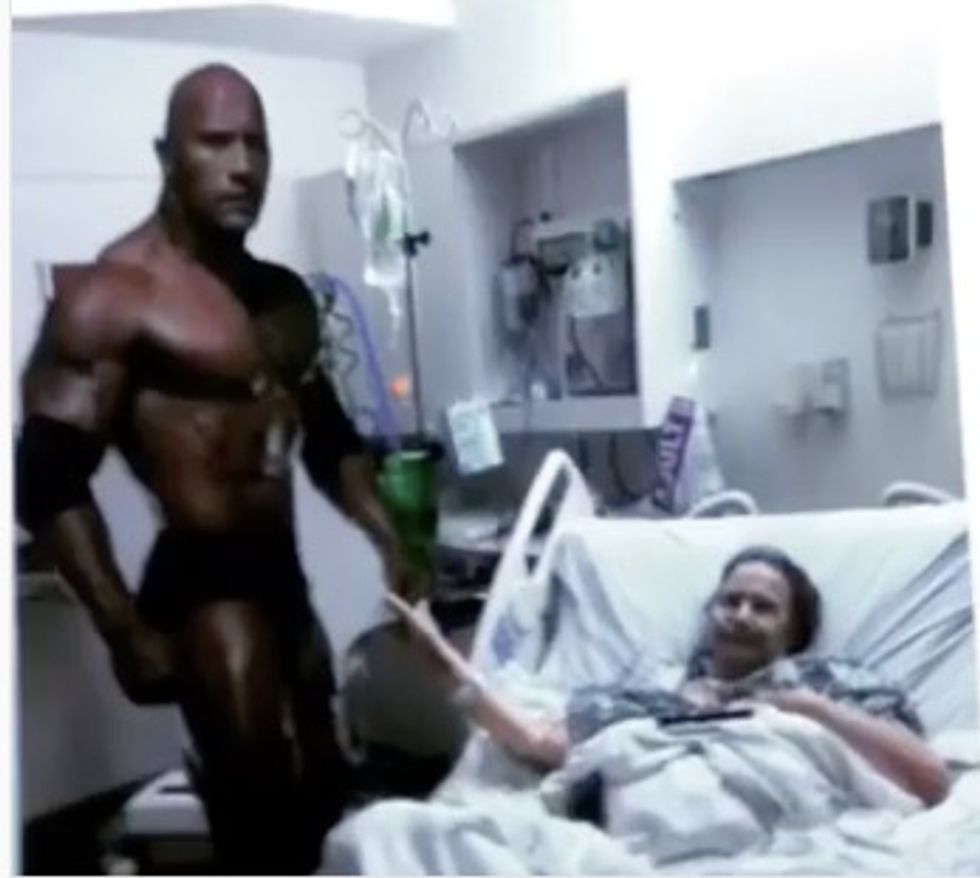 Grandma Judy had a "potty mouth" and "loved The Rock," her grandson wrote. Could he please send her a shoutout to lift her spirits?
Of course, The Rock HAD to oblige. He is The Rock, after all.
making babies," wink, wink. Then he caps it all off by calling her a "sexy beast." Awwwwww.... That Rock, what a mensch. We're sure Judy appreciates his message as much as we do.