Anyone can recall that doing chores as a child was no fun... at all.
But it has to be admitted that chores overall build well-rounded and responsible adults and the kids who never had to do chores growing up can sometimes end up being pretty spoilt and narrow-minded.
Vacuum giant Dyson has come up with an amazing idea that encourages kids to get hands-on with their chores by releasing a $24 vacuum cleaner suitable for children.
Keep scrolling to find out more about this incredible little device...
Chores are never really that fun...
But just like a lot of things in the real world, they have to be done!
Chores are actually really important...
Research
from a well-known seventy-five-year Harvard study examined the childhood psychosocial variables and biological processes that predicted health and well-being later in life, and it was concluded that kids who had chores fared better later in life.
Teamwork is everything.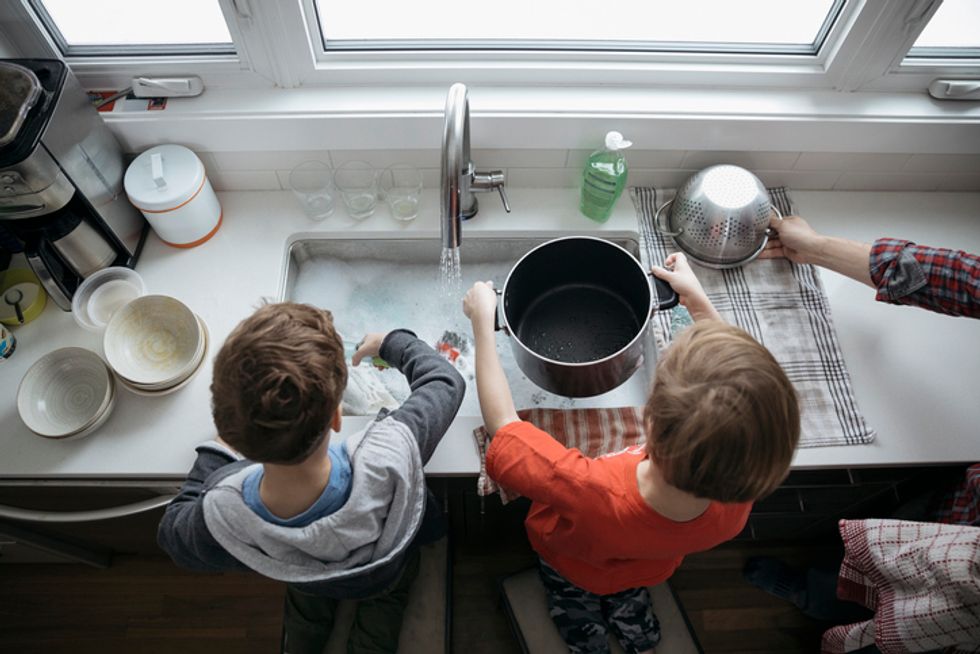 via: Getty Images
Doing chores also helps kids feel like they're part of the team. Pitching in and helping family members is good for them and it encourages them to be good citizens.
Doing chores also encourages motivation.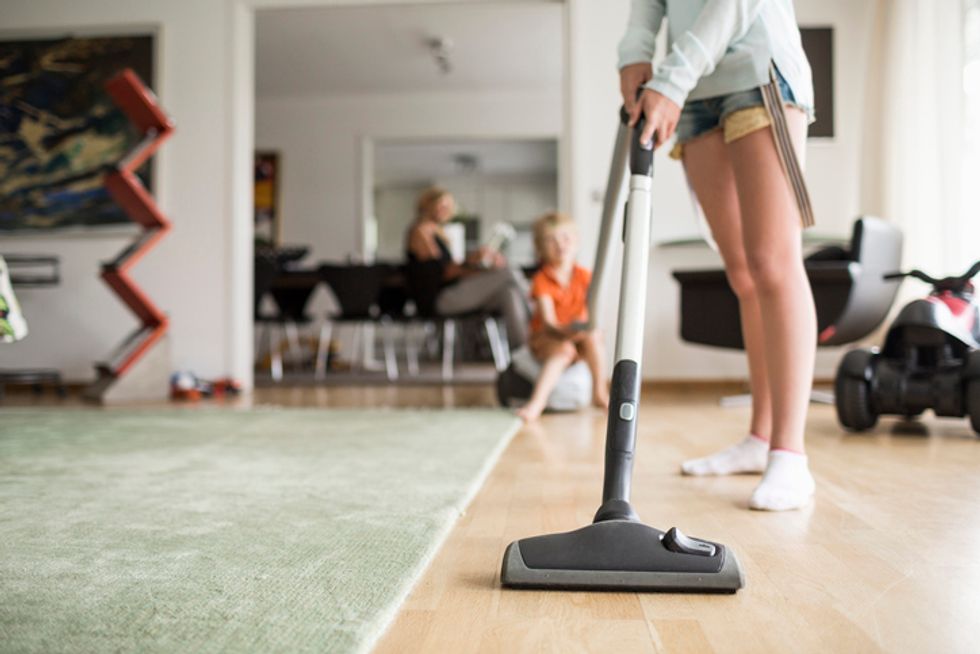 via: Getty Images
By having a daily or weekly routine in doing chores, children will naturally fit into this routine and it will become a part of their day-to-day life.
Because let's face it...
Being an adult doesn't involve having our parents do everything for us!
Parents have already come up with imaginative ways of getting their kids to enjoy chores...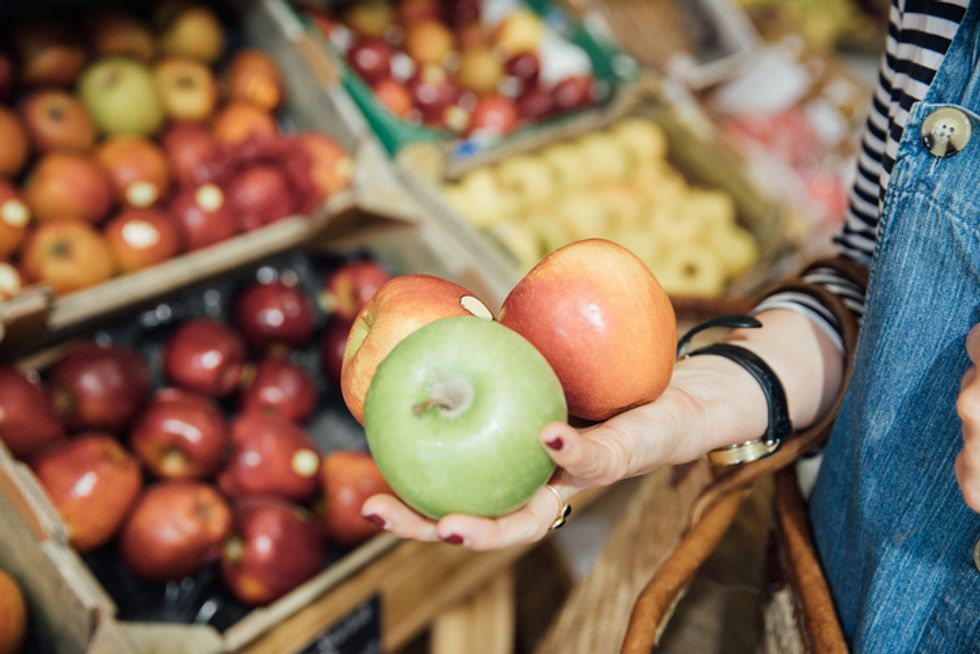 via: Getty Images
Some parents turn chores into fun tasks, such as sending their kids on a race around the grocery store with a list of items. Nothing quite like a bit of healthy competition, right?
But many parents resort to bribery.
A lot of kids earn their pocket money from doing their daily chores which, I must say, does prepare them well for their professional lives ahead.
But this doesn't make doing chores fun...
Luckily, vacuum manufacturers, Dyson have created the ideal children's toy to put the fun back into doing chores.
Dyson has released the "Dyson Toy Cordless Vacuum."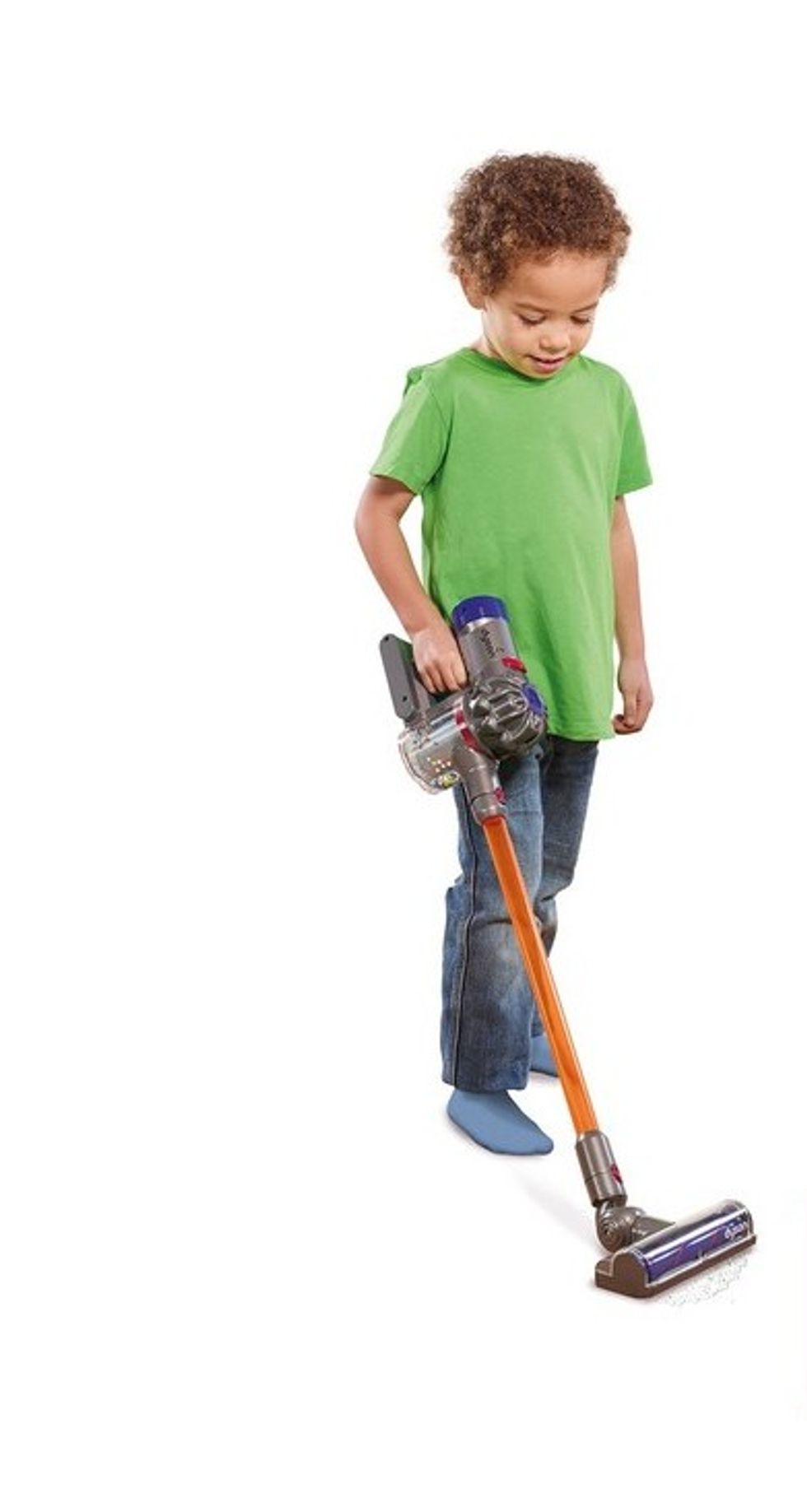 via: Very.co.uk
Retailing at £20 ($24), the toy vacuum has previously proven to be a hit after it sold out completely last Christmas.
Dyson has worked hard at making sure the toy vacuum is as authentic as possible.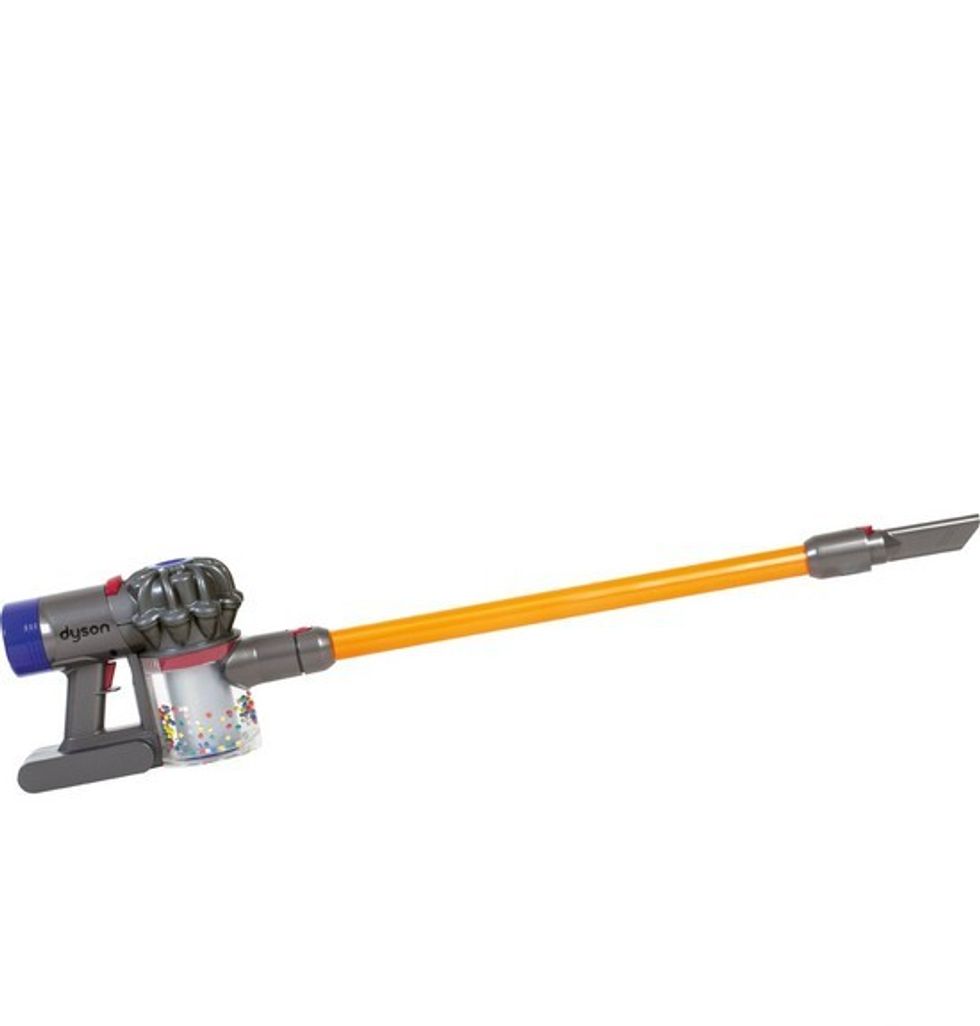 via: Very.co.uk
The super cute little vacuum is an exact replica of Dyson's latest handheld DC59 model.
A child-friendly household device...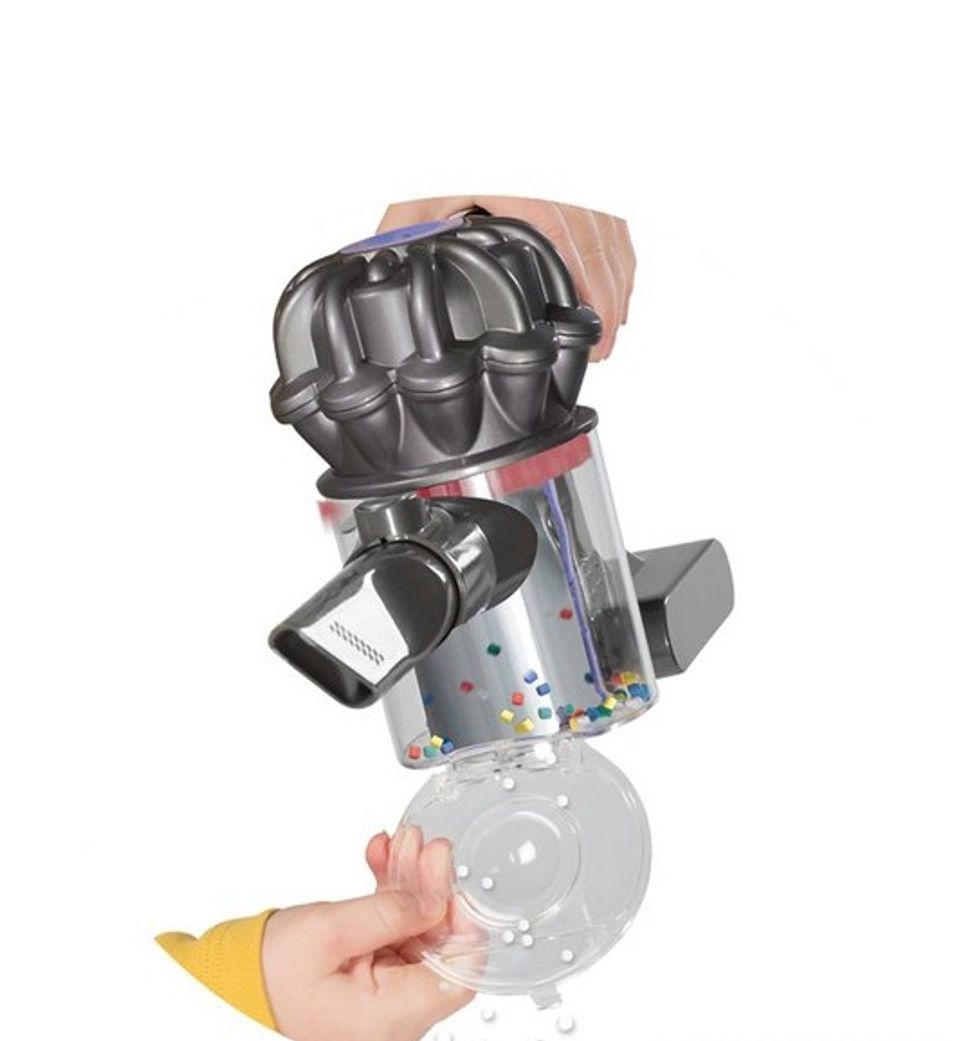 via: Very.co.uk
According to the product's description, its features include "realistic sounds" and a "simulated cyclone action" with moving colorful balls in a clear cylinder.
It can transform from a handheld unit to a floor vacuum...
Meaning our little ones can reach into the smallest of spots - just like real vacuuming!
But the best thing about the toy...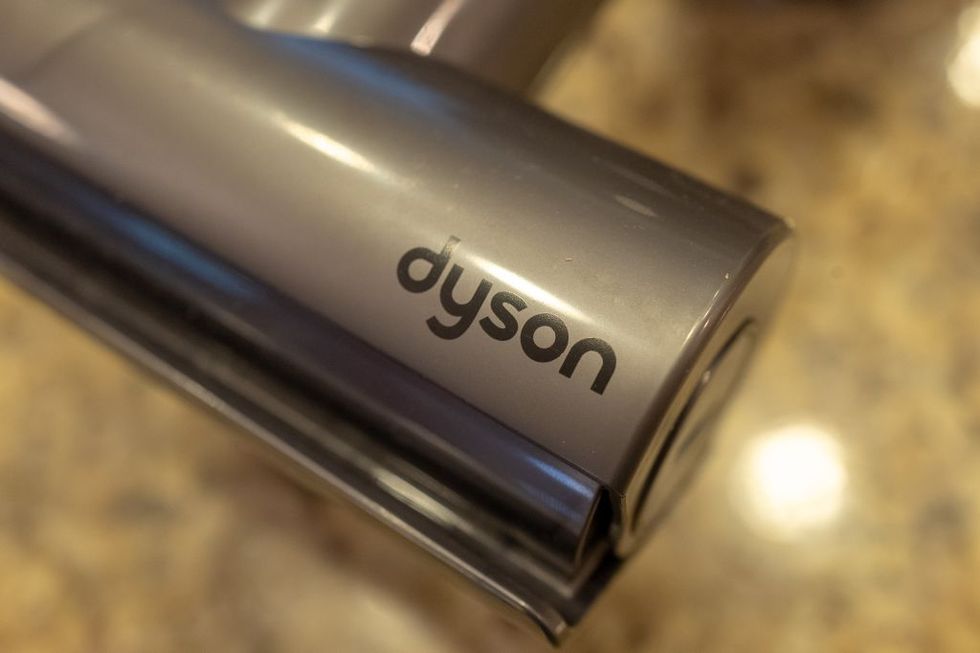 via: Getty Images
It
actually works
like a real vacuum.
The toy proves to be a learning curve for children as well as something fun...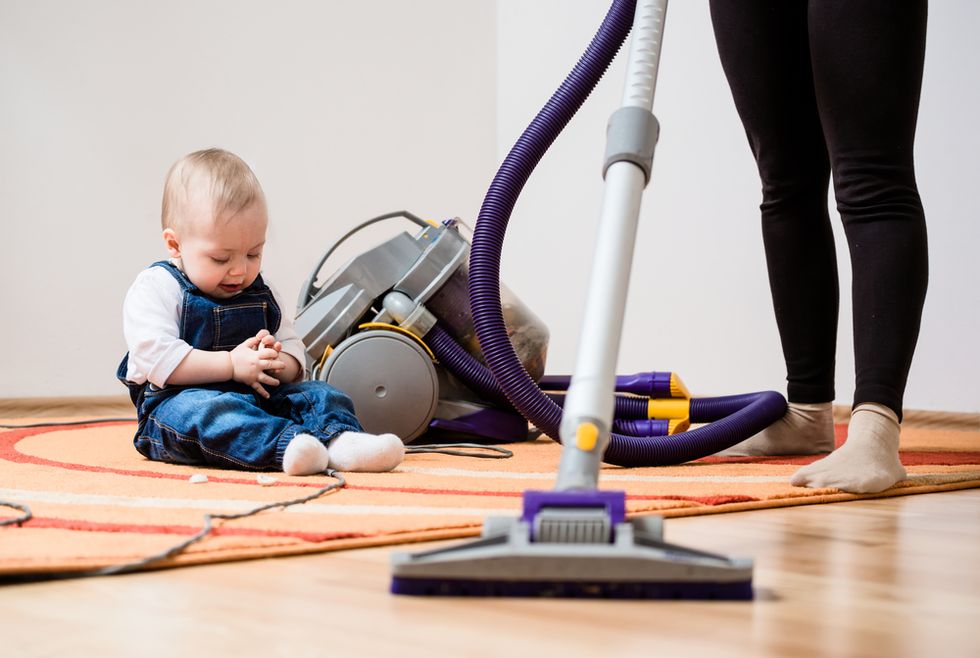 via: Shutterstock
"The working suction action will allow your little one to understand cause and effect, while the maneuverability of the toy develops their motor skills. Great for role play and exploring, your child will adore pretending to help around the house with the Dyson ball vacuum," the description continues to read.
It is capable of picking up dust and fluff...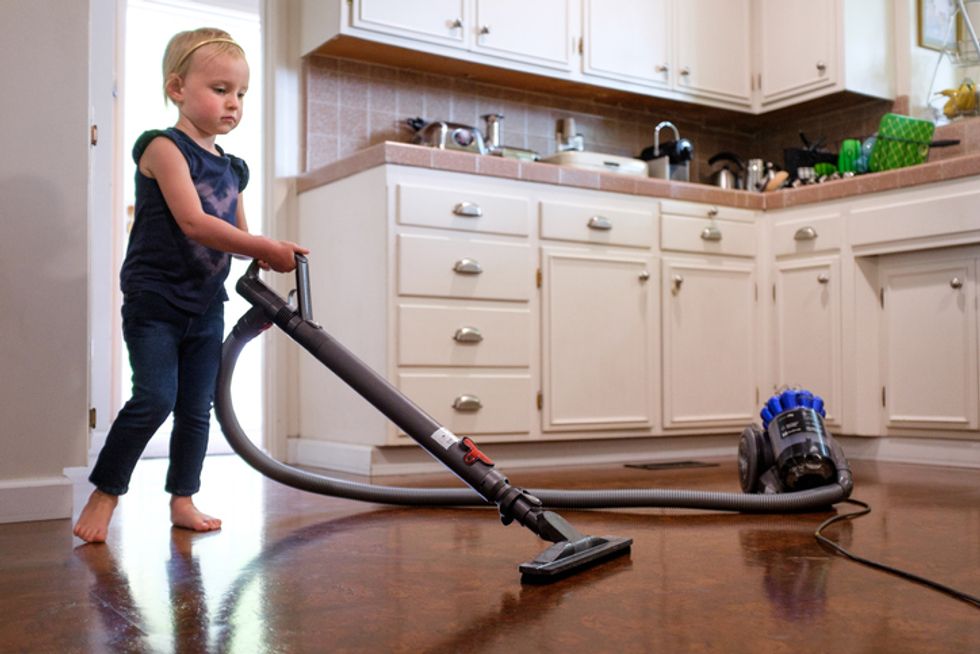 via: Getty Images
Meaning the kids will
actually be helping out
with household jobs - whilst having fun at the same time!
The reviews have come flooding in...
And they're all pretty good.
The toy is extremely authentic to an ordinary vacuum cleaner.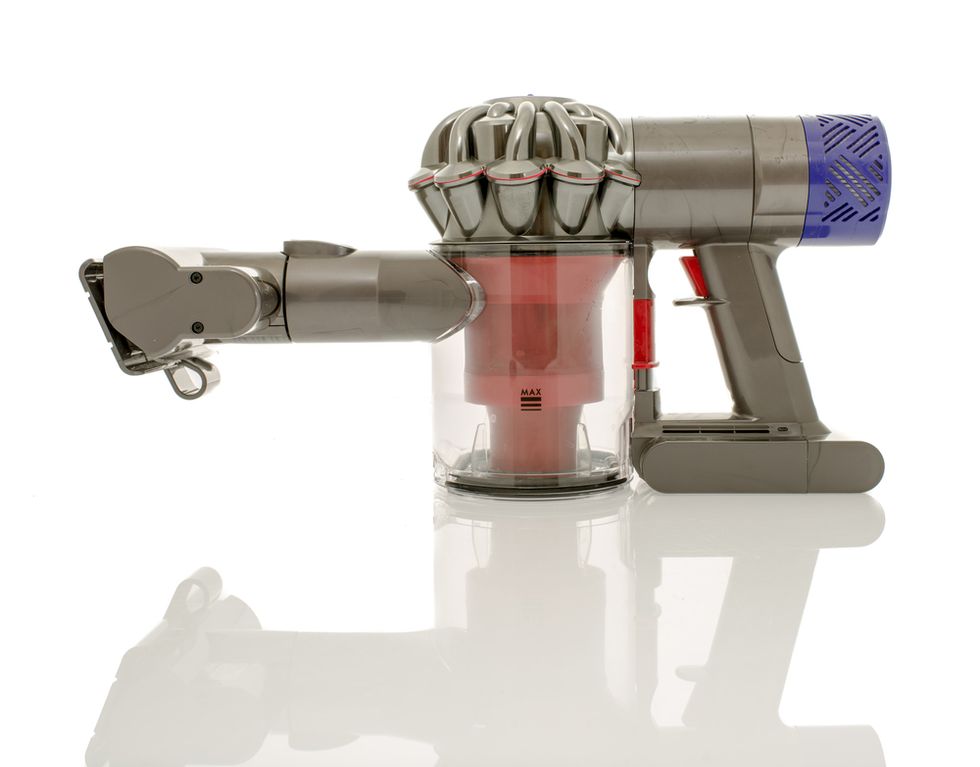 via: Shutterstock
One parent wrote: "I bought this for my son's 3rd birthday. He absolutely loves it... Doesn't stop playing with it. Real sound. And enjoys helping mommy with housework."
A win-win situation...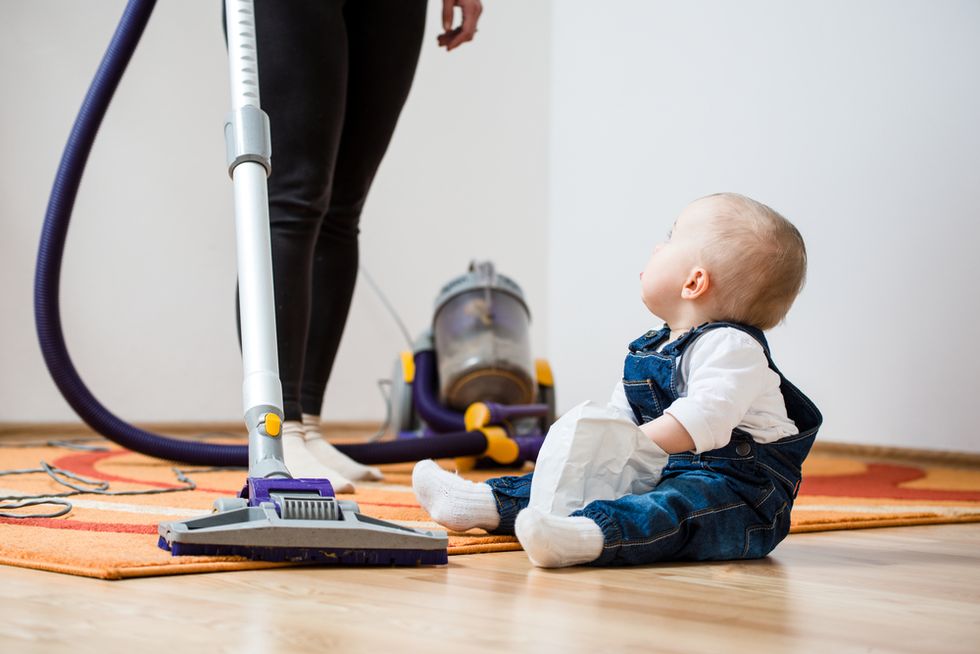 via: Shutterstock
Another commented: "My little girl always wants to help vacuum with our Dyson. This is the perfect product which helps her help us without the worry of her dropping our real one!"
It turns out that children enjoy hoovering more than we imagined...
A third user said: "I've bought two for my nieces for Christmas as they both like using the real ones so can't wait to see their faces when they open them."
Dyson was established back in 1991 by Sir James Dyson...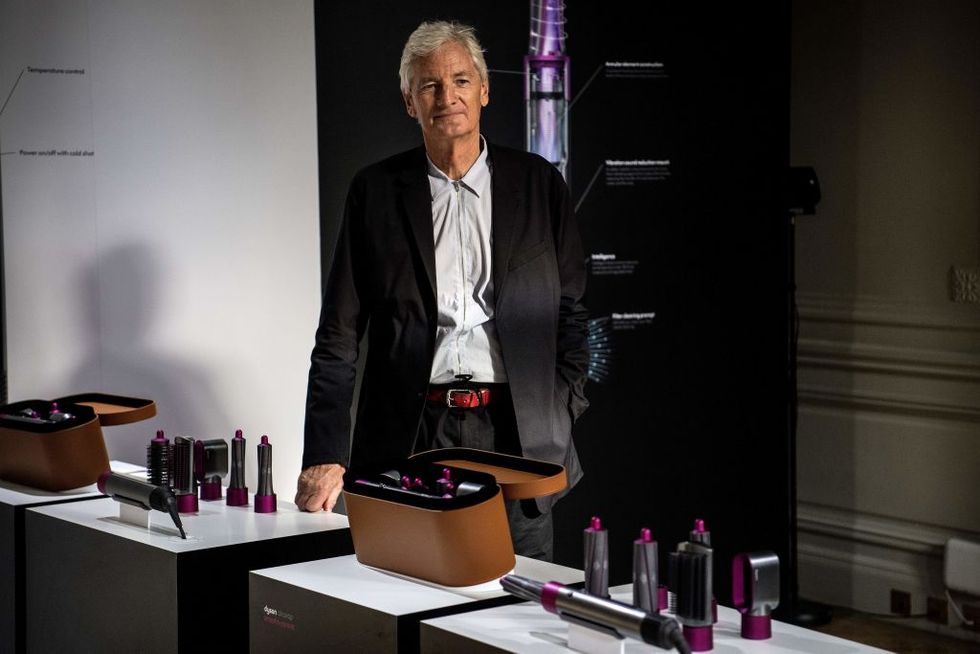 via: Getty Images
The British vacuum company has become the best and most trustworthy vacuum product in the world, and it now also manufacturers hand dryers, hairdryers, and even heaters.