One thing we all know Netflix does well is its documentaries. From true crime and unsolved mysteries to lifestyle and all things celebs, the streaming giant knows how to hook us in with its gripping factual spectacles. It's truly a genre the platform has perfected over the years.
But its latest documentary, Tell Me Who I Am, isn't like anything we've seen before. The documentary unpacks the lives of 2 identical twin brothers after one completely lost his memory decades ago aged eighteen, following a motorcycling accident. But, it turns out that was only the half of it...
After watching, Netflix viewers have been left "struggling to process" the "harrowing" documentary that's been dubbed as both horrific but a must-see.
Intrigued? Keep scrolling to see what all the fuss is about.
If you're looking for a binge-watch, Netflix reigns supreme.
It's one of the first – and still one of the best – streaming services out there. There are so many hours of content that you can be sure there will always be something to watch.
But there's one particular area that Netflix is well known for.
The streaming service always kills it when it comes to documentaries... it's well and truly nailed the genre in recent years.
There's now a huge selection of documentaries available at our fingertips.
Whether you're into true-crime or mystery, celebs, fashion or even food, there's truly something for everyone.
The streaming giant has dropped some highly acclaimed factual spectacles.
Like The Keepers for example, which explored the 1969 unsolved murder of nun and school teacher Cathy Cesnik. The documentary filled our growing appetite for true-crime content, arguably spearheaded by Making A Murderer.
Or how about this classic?
The Staircase first aired in 2004, but Netflix picked up the documentary and added some updated episodes last year. It explores the mystery of the death of Kathleen Peterson and is well worth a watch.
And of course, there are options out there for those wanting an inside look into the lives of their favorite celebs.
Lady Gaga's 5 foot 2 gave fans an intimate look at the pop powerhouse behind all the glitz and glamour of the Gaga image she's crafted as she gears up for her 2017 Superbowl performance. It's a candid and honest watch, and fans lapped up the chance to see a different side of the star.
Of course, we couldn't not mention Fyre.
The tell-all doc chronicles the creation of the notorious
Fyre Festival
from its creation through to its eventual unraveling.
But the platform's latest doc drop is like nothing we've seen before.
Tell Me Who I Am only made its small-screen debut on October 18 and its already got people talking.
The feature-length documentary follows fifty-four-year-old identical twins, Alex and Marcus Lewis.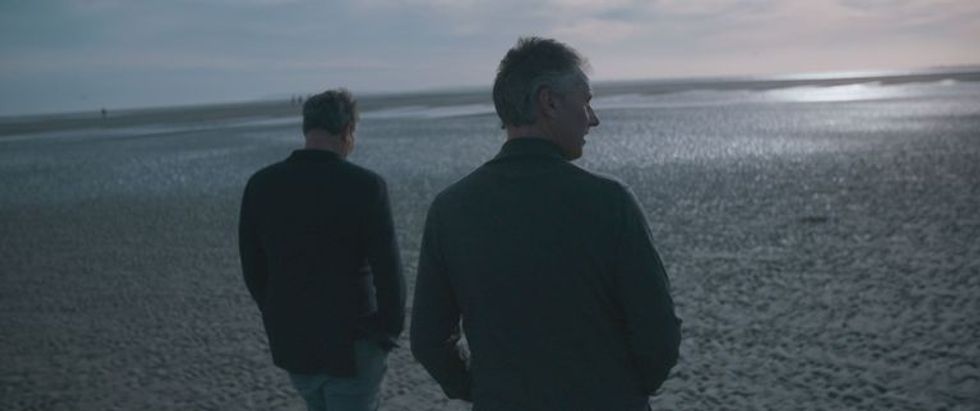 via: Netflix
Aged eighteen, Alex was involved in a heartbreaking motorcycle accident that ultimately caused him to awake from a coma having lost all his memory.
The only thing he can remember is his twin brother.
Alex has forgotten everything - how to tie his own shoelaces, brush his teeth, ride a bike, his family, childhood memories, and even his own name. The only thing he can recall is the face of his twin, so he clings to this one piece of his life- putting all his trust in Marcus.
Divided into 3 segments, the first section of the documentary depicts Alex's side of the story.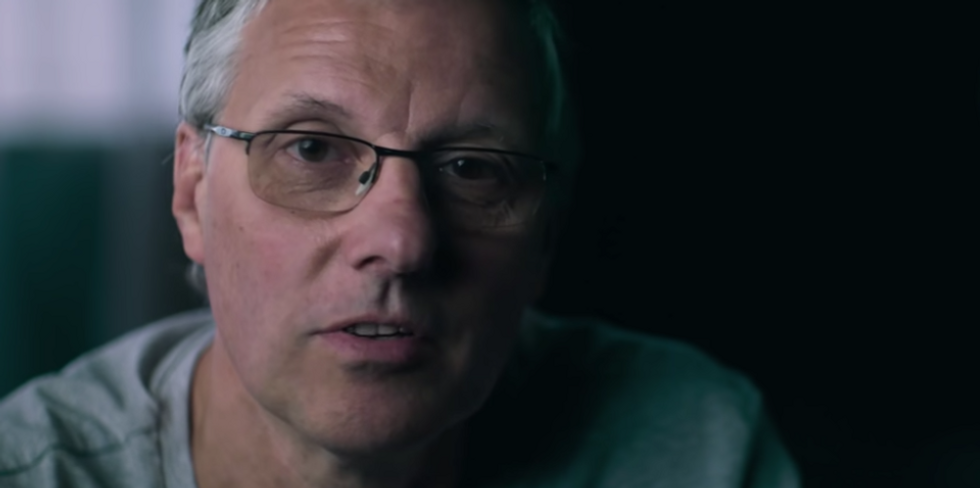 via: YouTube
Their family home looks like something straight out of an archaic, gothic tale. The family lives in a large mansion, set on a spacious estate - it truly looks like something you'd only see in movies. Alex describes having to build his life back up - starting with learning basic habits such as brushing his teeth and learning what the different rooms in the house were.
By his side, Marcus helps is brother towards recovery.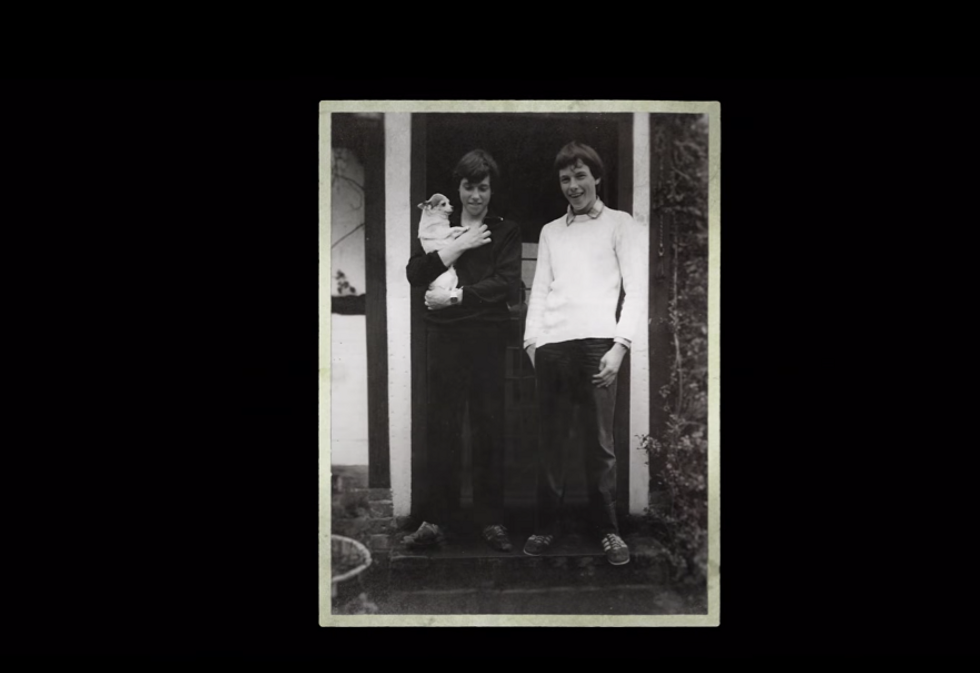 via: YouTube
Alex recalls that Marcus would debrief him on his friends, girlfriend, and childhood memories - filling in gaps with photo albums. Alex also fills in the gaps regarding their parents - their excentric mom and distant, disconnected father.
Alex is also introduced to the strict rules the twins live under.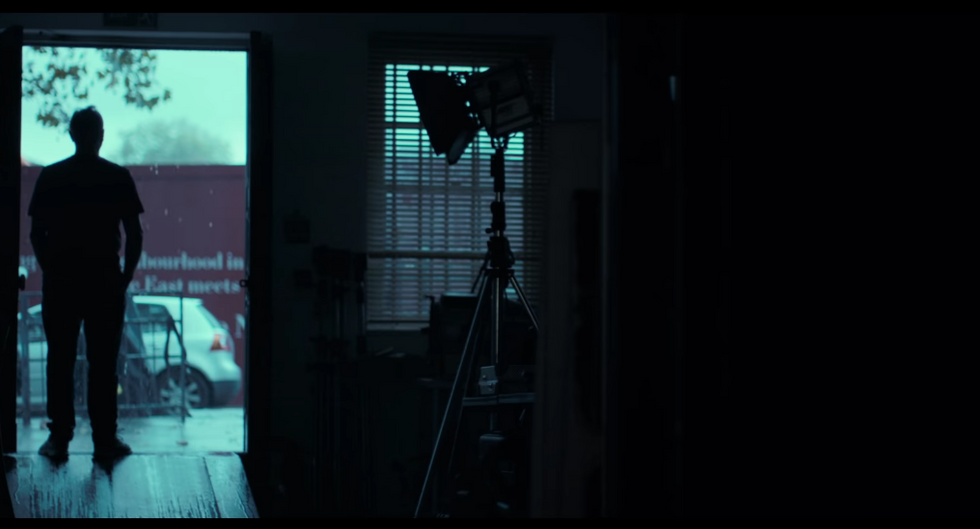 via: YouTube
The two of them sleep in the shed, don't possess a key to their own home, and aren't allowed to go upstairs. But of course, Alex thinks this is all totally normal and has no reason to question it. "What is normal, really? Normal is what you know. And normal is what your family is," he says to the camera.
Marcus paints the ideal family life for Alex.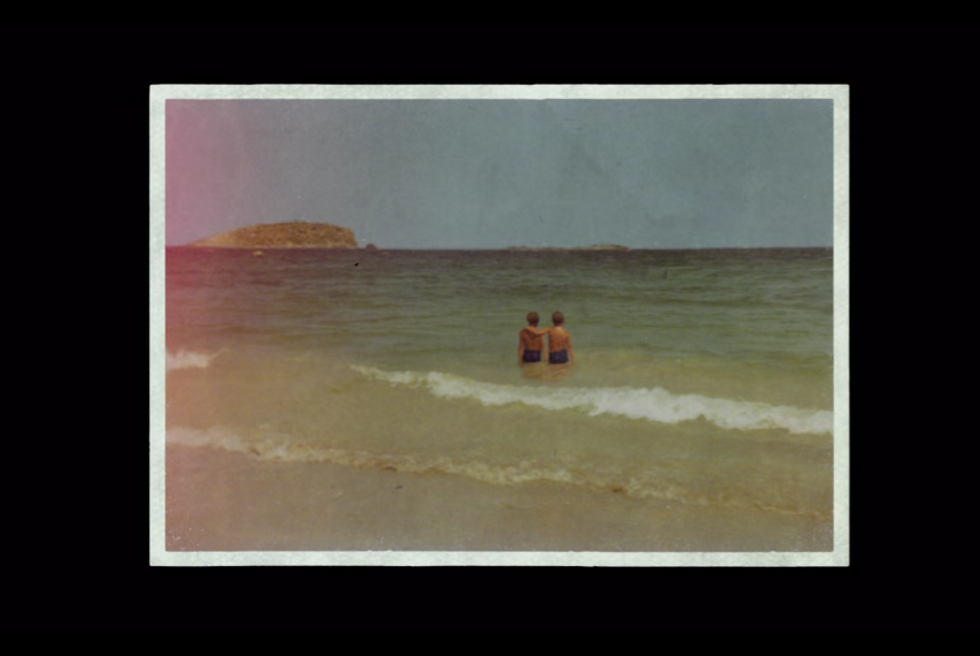 via: YouTube
Family holidays to France, birthday parties, loving parents... as Alex gathers more and more information about his life, he believes he's been raised in a privileged, loving household.
But that couldn't be further from the truth...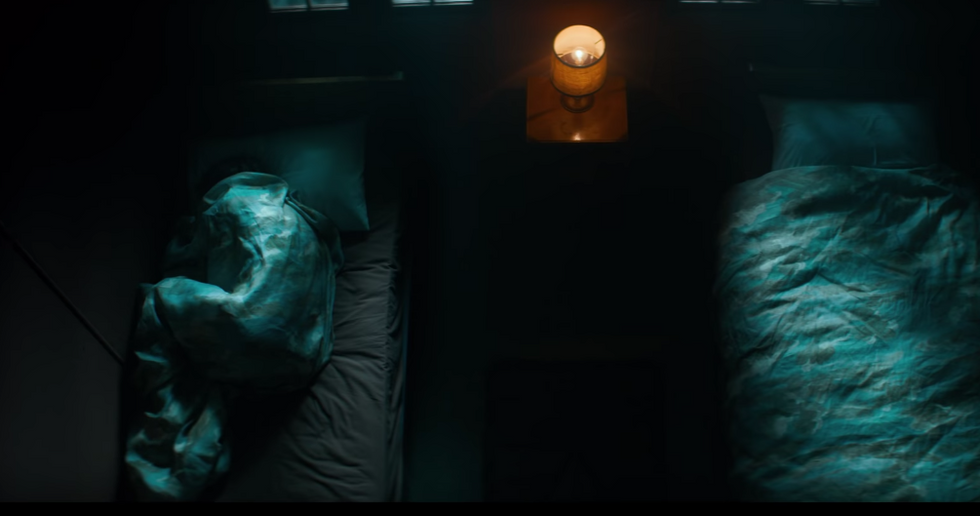 via: YouTube
It's only in their thirties, after their mother's death, that Alex discovers a secret closet with a disturbing childhood photo of him and Marcus naked with their heads chopped off from the photograph. He confronts his twin, and the unsettling secret that has been simmering throughout the doc begins to surface.
In the next part, we see Marcus' side of the story.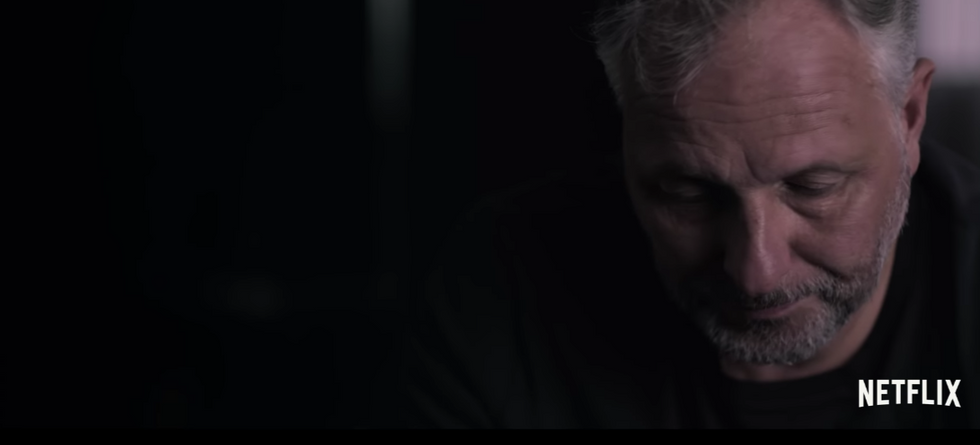 via: YouTube
He's forced to confront the web of lies he's crafted for decades and explains to viewers his thinking at the time.
At the end, the pair come together and talk about the truth, for the first time.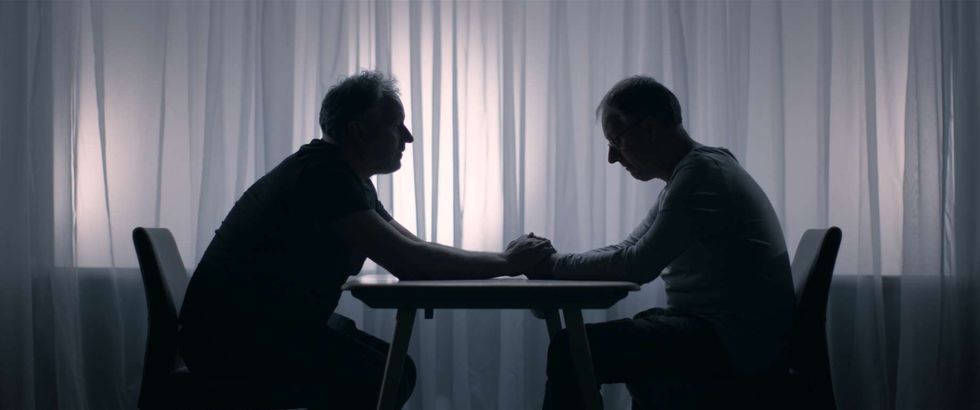 via: YouTube
It makes for tough, emotional viewing as Alex finally gets the answers he's been longing for, for years.
Viewers have been left struggling to get over what they watched.
The doc is hard to swallow and is without a doubt a tough watch. But despite how "harrowing" it is, many are saying its a must-see, with the way it blurs the lines between truth and fabrication making for utterly gripping viewing.
People are describing it as a "psych thriller but real."
Oh my god. Has anyone else watched 'Tell Me Who I Am?' on Netflix? It's a psych thriller but it's REAL. I can't qui… https://t.co/zvwyCIfUws

— C.L. Taylor #HerLastHoliday 🏖️ (@C.L. Taylor #HerLastHoliday 🏖️)1571582286.0
"I was not mentally or emotionally prepared for
Tell Me Who I Am
on @netflix... the last 15 mins are a tough but important watch," wrote another user.
Check out the trailer below.
But don't forget to brace yourself before watching... there's some pretty hard-hitting stuff in there. Fancy something more light-hearted? Keep scrolling to learn more about Netflix's new documentary following pups training to be guide dogs.