Grammy-winning singer-songwriter, Ed Sheeran, never fails to make the charts. Since his studio album debut in 2011, the star has dominated the industry on a grand scale, garnering millions of fans across the world.
In a true reflection of his stardom, the "Shape of You" singer has been embarking on a record-breaking world tour for the last 2 years, which concluded on Monday night, with his homecoming show in Ipswich, U.K.
But, at the end of the show, in an emotional announcement, the singer told fans that he will be taking a well-deserved extended break from music following his grueling 280 show stint.
So, how long will it be before we see the star in the studio again? Read on to find out.
Back in 2010, guitar-playing singer-songwriter, Ed Sheeran, made his chart debut.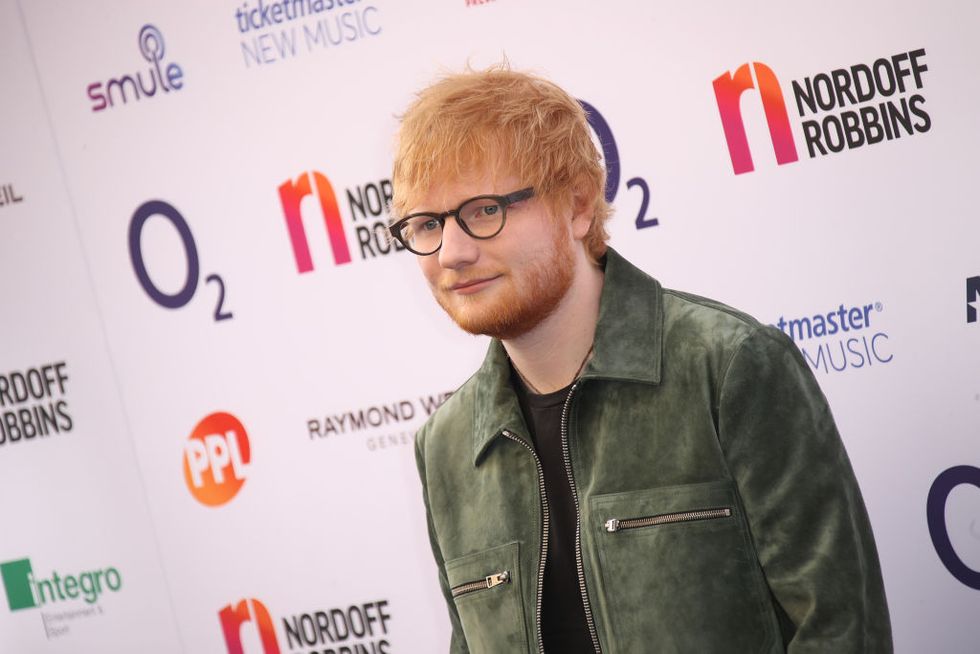 At the time, an extremely shy Sheeran was posting videos online when rapper, Example, noticed his potential and invited him to tour with him. Remarkably, Sheeran managed to climb to number 1 on the iTunes chart
before
ever signing to a record label.
He quickly achieved international success.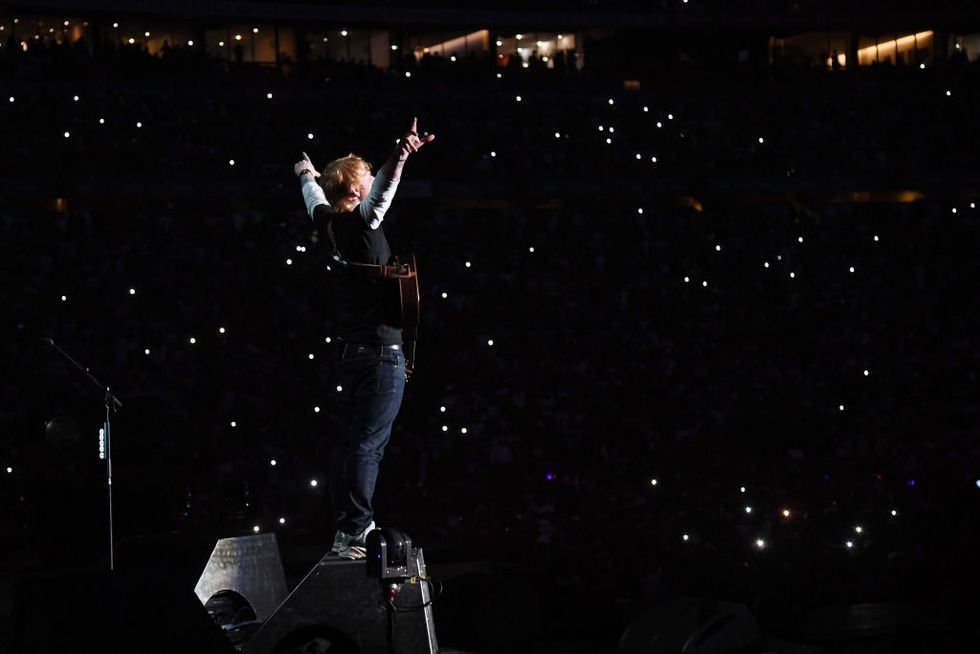 The British singer won the hearts of the nation with his stripped-back vibe and captivating humbleness - he was just a normal guy and his guitar - something that people clearly loved.
And, of course, he signed to a record label.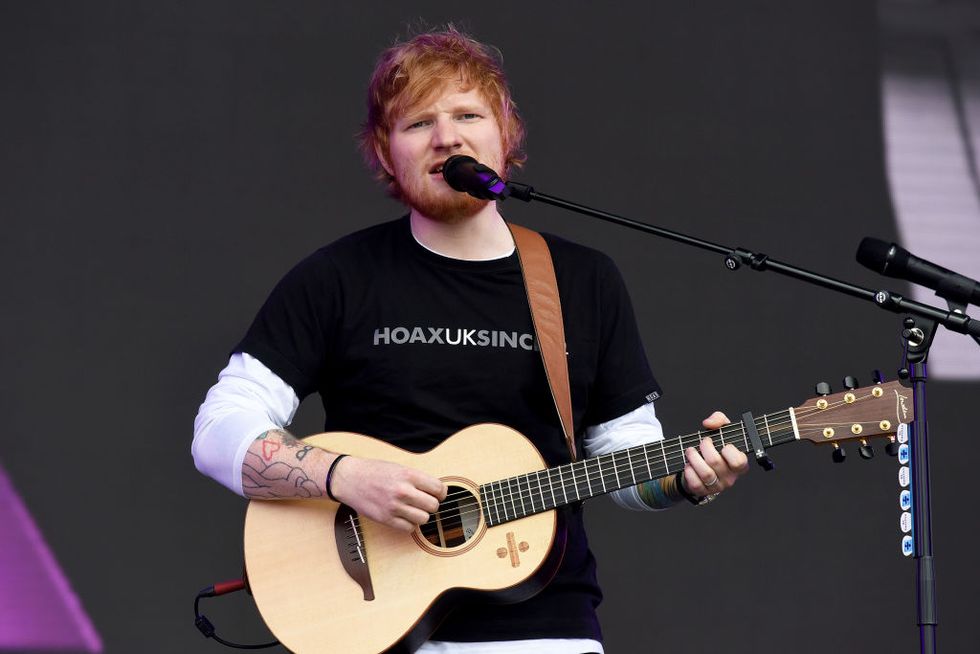 In January 2011, the star released yet another EP as an independent artist, which smashed through the charts to number 2 - catching the eye of Atlantic Records, who Sheeran signed on with the following month.
He's literally had hit after hit ever since.
Songs such as 2012's "The A-Team," 2014's "Thinking Out Loud," and 2017's "Shape of You" have all earned Sheeran the title of multi Grammy-award winning artist.
But it was a tough road to fame...
As a child, the singer was teased relentlessly in school.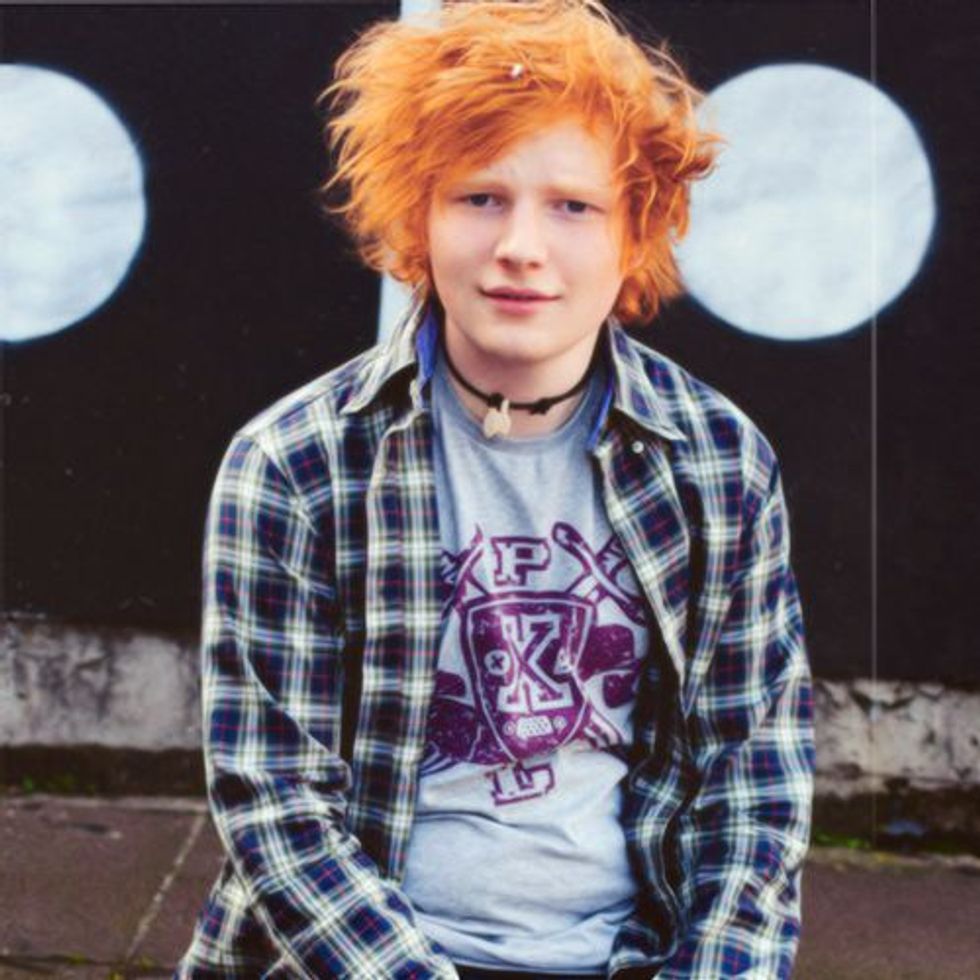 We all know how cruel kids can be, and Sheeran knows this reality all too well. The star was mainly bullied for being ginger, for needing oversized glasses after an eye surgery went wrong, and for having a severe stutter.
But music helped him through.
already showcasing his talent - writing his own songs.
Sheeran also spent a lot of his teenage years couch-surfing and sometimes went completely homeless...
quite the opposite. The singer would frequently struggle to find a bed for the night - often having to couch-surf or even sleep on the subway or in parks, with no money for food.
But he didn't give up.
But, once his big break came in 2010, there's been no stopping the star.
In fact, most recently, the star has released another collaboration album.
Having basically every major artist at his beck and call, we aren't entirely surprised to see a whole host of big names teaming up with Sheeran for his "No.6 Collaborations Project." From Justin Beiber and Eminem to Khalid and Camila Cabello, his latest musical venture isn't short of famous faces.
In an ode to his stardom, the singer has also been embarking on a one-of-a-kind world tour.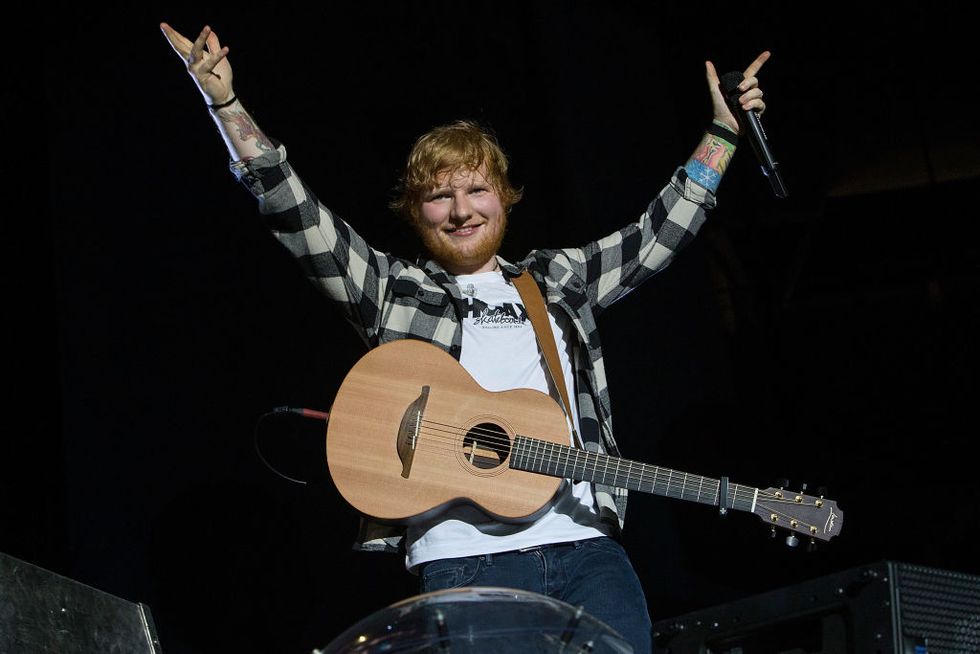 His "Divide" tour is the biggest ever, which commenced in March 2017, going on to last over a whopping 2 years, with a total of 280 shows across the world, 1 of which included headlining Glastonbury festival.
And it's earnt the star a staggering paycheck...
extremely hard work, but the twenty-eight-year-old has certainly reaped the benefits. The tour alone has earnt the singer an eye-watering estimated $77.5 million, taking the top spot for the highest-grossing tour, a position previously held by U2 for their  "360 tour."
On Monday night, the record-breaking tour came to an end.
The singer had an emotional announcement for fans...
Before revealing his plans for a semi-retirement, the star told fans how bittersweet the night was.
"There is something very bittersweet about it. I love that you guys are here and we are ending it in Ipswich. This is my last gig for probably 18 months." "I was told before I came on that now at the end of this tour I've played to nine million people around the world. It is the biggest tour ever," he explained. He continued by telling fans how emotional the day had been for him and his team backstage. "It's been an emotional day for a lot of people backstage. It kind of feels like, in a weird way, that you're breaking up with a girlfriend that you've been with for years. It sounds odd but it has been a long tour."
Sheeran has a very good reason for wanting to take a break from music.
The pair are planning on starting a family together.
"I'm starting a life with Cherry. I can't spend the next twenty years on the road,"
he explained
at the time. "Kids would be the different thing. I wouldn't mind sacrificing for them.
"If someone told me you can't tour again for the next ten years if you have kids that is fine, because that is what I have signed up for. I've already achieved more than I thought I would, so now I'm just trying to have fun."
But, on Monday night, the singer struggled to hold back the tears while speaking to the crowd.
We love you Ed! 💚💚 #edsheeranipswich #dividetour➗ #dividetour #divide #edsheeranconcert #ipswich #framlingham… https://t.co/aOUXjYEiGC

— Framlingham Town FC (@Framlingham Town FC)1566855504.0
Ed changed out of his Ipswich Town soccer shirt and put on another one symbolizing his home town. "This is a Framlingham Town football shirt. I am from Framlingham. Suffolk is my home. I am so happy to be ending this mammoth tour here." He then concluded his emotional announcement: "I want to say thank you to everyone on this tour. Thank you to everyone who has given me a chance. This is my last song. I wrote this when I was 15 years old. See you in a few years' time. Thank you."
So it looks like we won't be seeing much of the singer for at least eighteen months.
all the details from the MTV VMA's, including Missy Elliott's groundbreaking performance. Keep scrolling to get up to date on one of the biggest awards shows in music.