You may know Eddie Murphy better as a hilarious actor, stand up comic and voice of Shrek's iconic Donkey. What you may not know is his acting career is perhaps even surpassed in his proficiency at baby making. Murphy has a whopping ten kids!
And when you factor in the simple fact that these ten kids have five different mothers, you may start to be thankful you aren't at the Murphy household this holiday season. With such a large and disparate posse, the logistics of getting everyone all together for just one family photo starts to seem impossible! Which may explain why it's quite so rare that Murphy managed to do just that over this Christmas. Want a look at the whole gang? Read on.
Eddie Murphy is one of Hollywood's most famous men.
He's a prolific actor, comedian, writer, singer and producer, who came up through Saturday Night Live.
Of course, you may know him better for something a little less glamorous.
Murphy was the voice of Donkey in Shrek, a multi-million dollar movie franchise. This introduced him to a whole new generation of fans thanks to his oh-so-recognisable voice.
Of course, for many his most famous role is still Beverly Hills Cop.
The 1984 classic is still popular to this day, and can be credited with bringing Murphy's name into the mainstream.
But Murphy is famous for another ... shall we say, talent?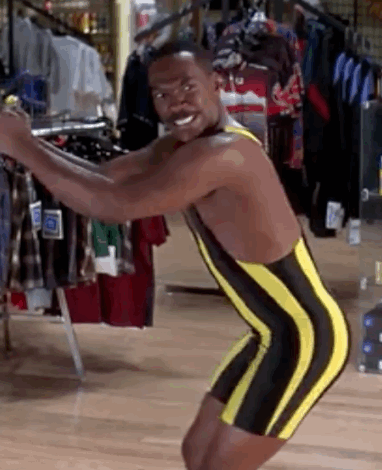 Alongside his acting chops, Murphy has an equal prowess in the bedroom. He has ten children, aged between 29 year and 2 months.
And his family is not-so conventional.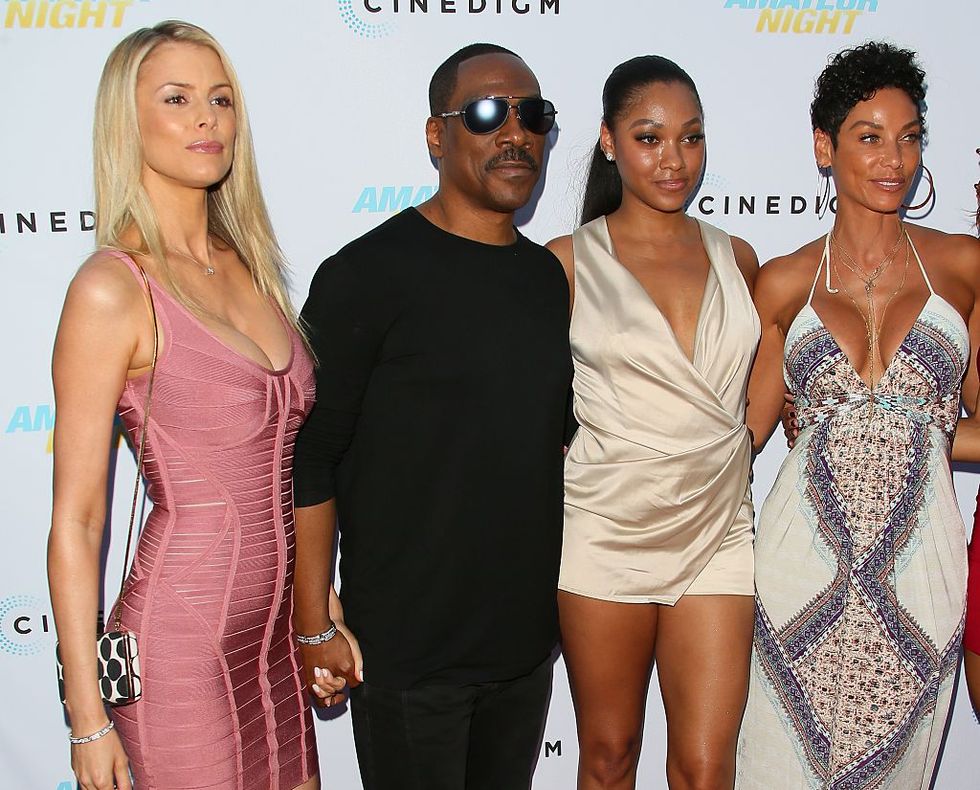 Murphy's kids have five different mothers. Five of the brood were born to Nicole Mitchell, pictured here on the far right.
Here he is with a few of the gang, pictured at the Shrek Forever After premiere in 2010.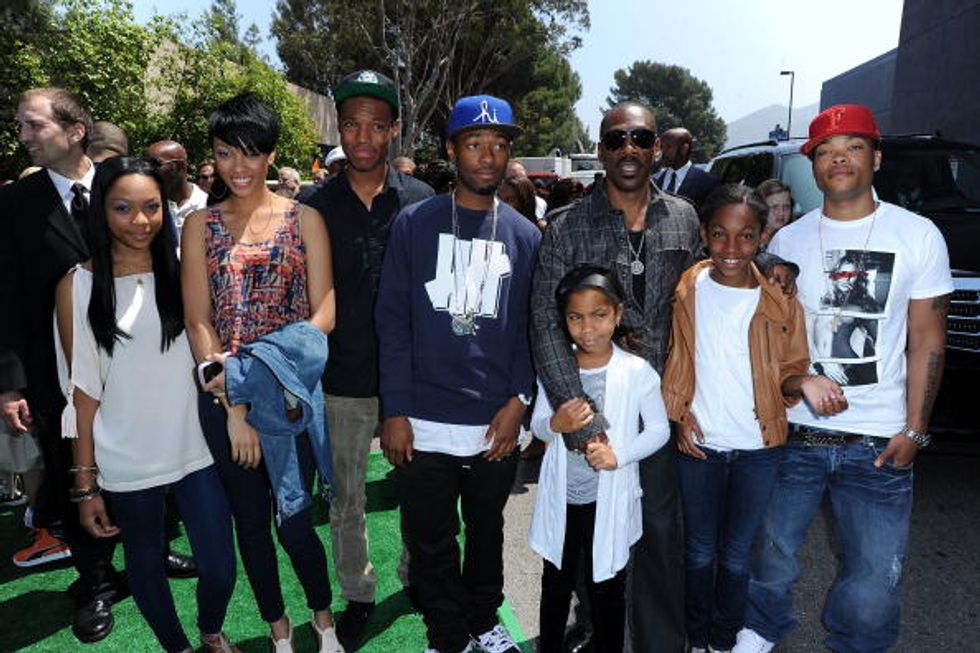 His eldest, Eric is pictured to the far right - he's now 29. Third from the left is the now 28-year-old Christian. Their mothers are Paulette McNeely and Tamara Hood respectively.
After these first two babies, Murphy wed Nicole Mitchell, pictured here in 2016.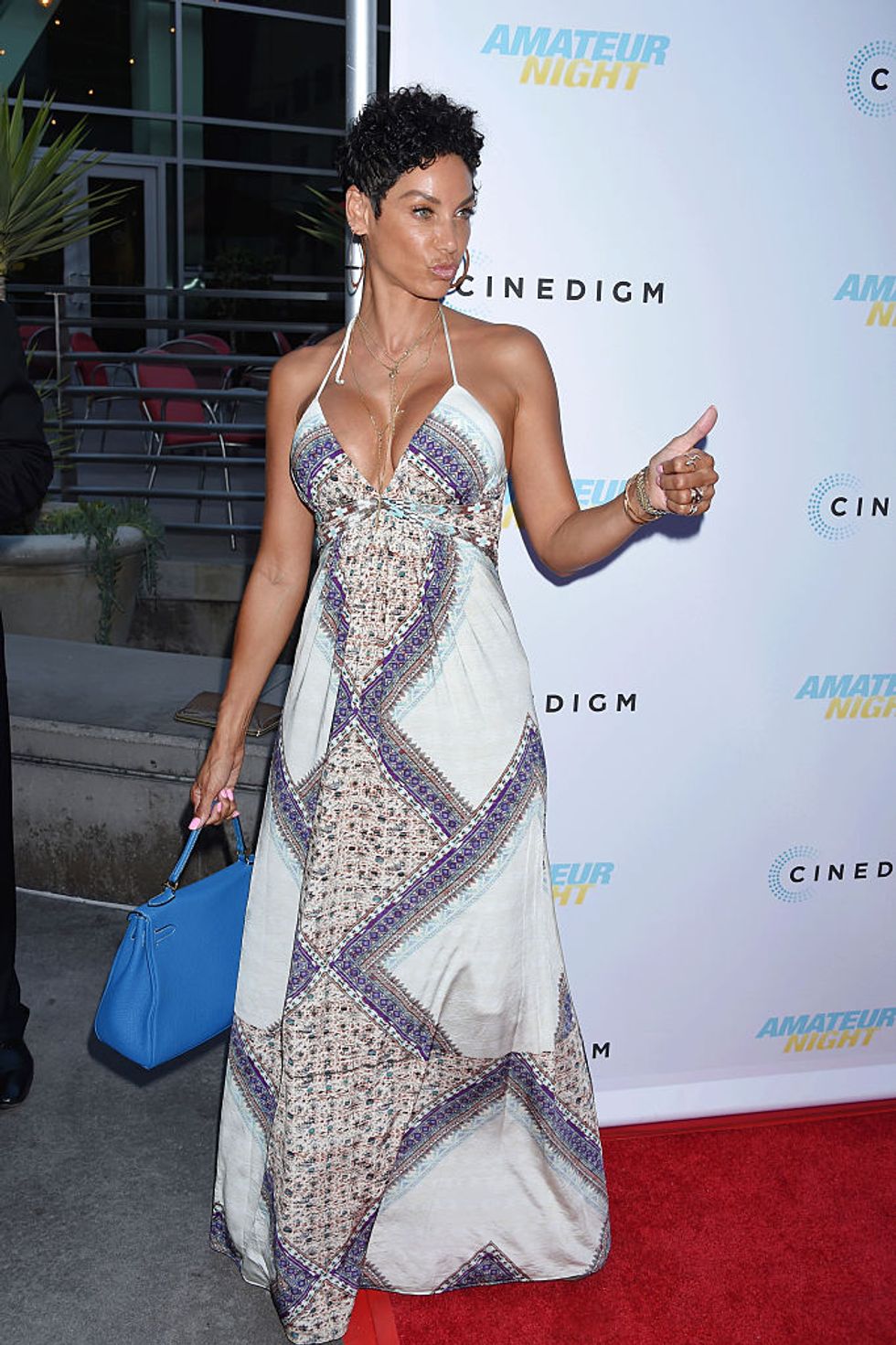 Murphy and Mitchell went on to have five more kids together during their thirteen-year marriage.
The next in line is Murphy's eldest daughter.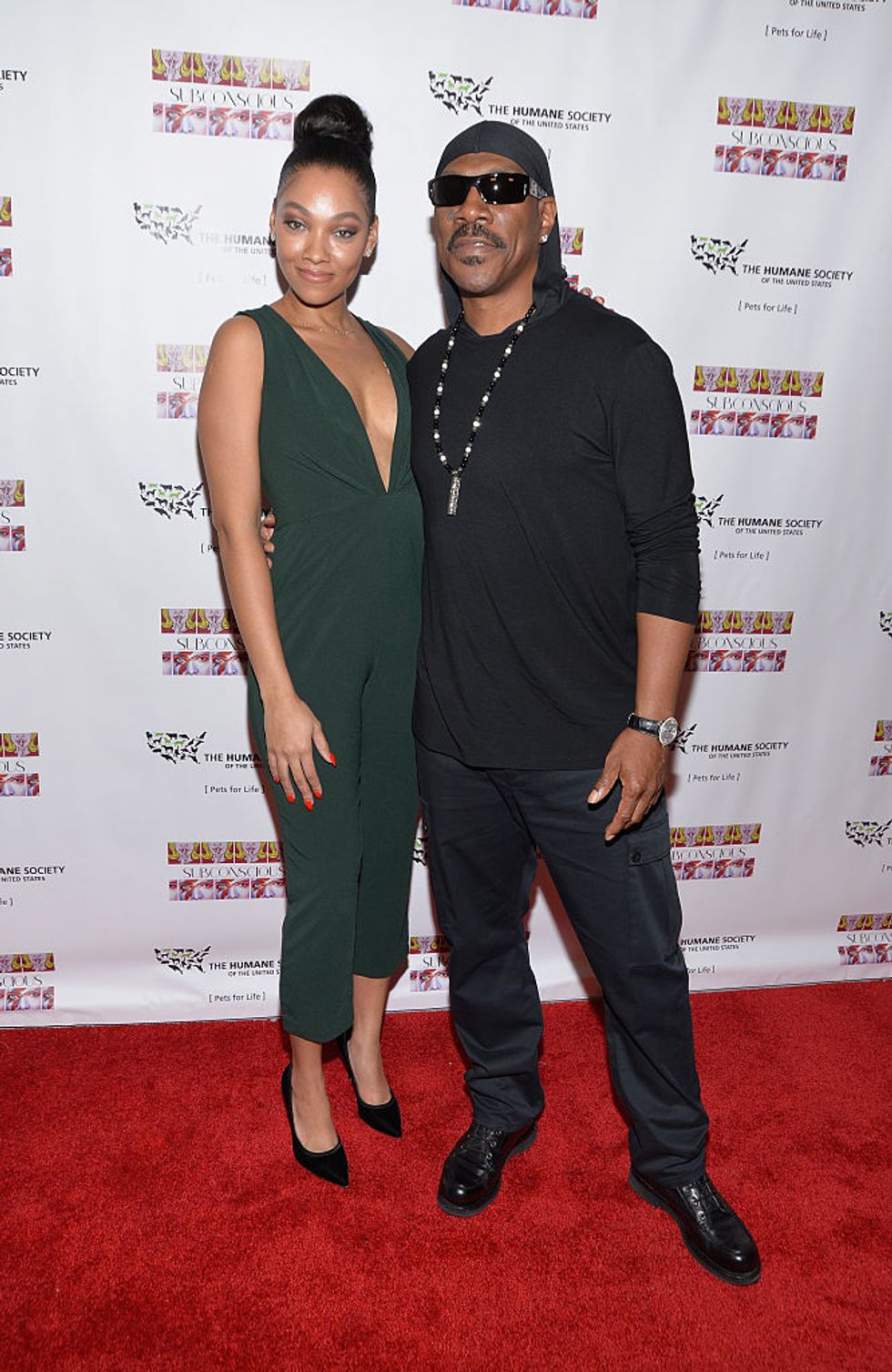 Her name is Bria. She's 29 years old and works as an artist, and is pictured here with her father in 2016. Bria is also the one who posted the elusive family photo on her Instagram.
Following Bria is Miles.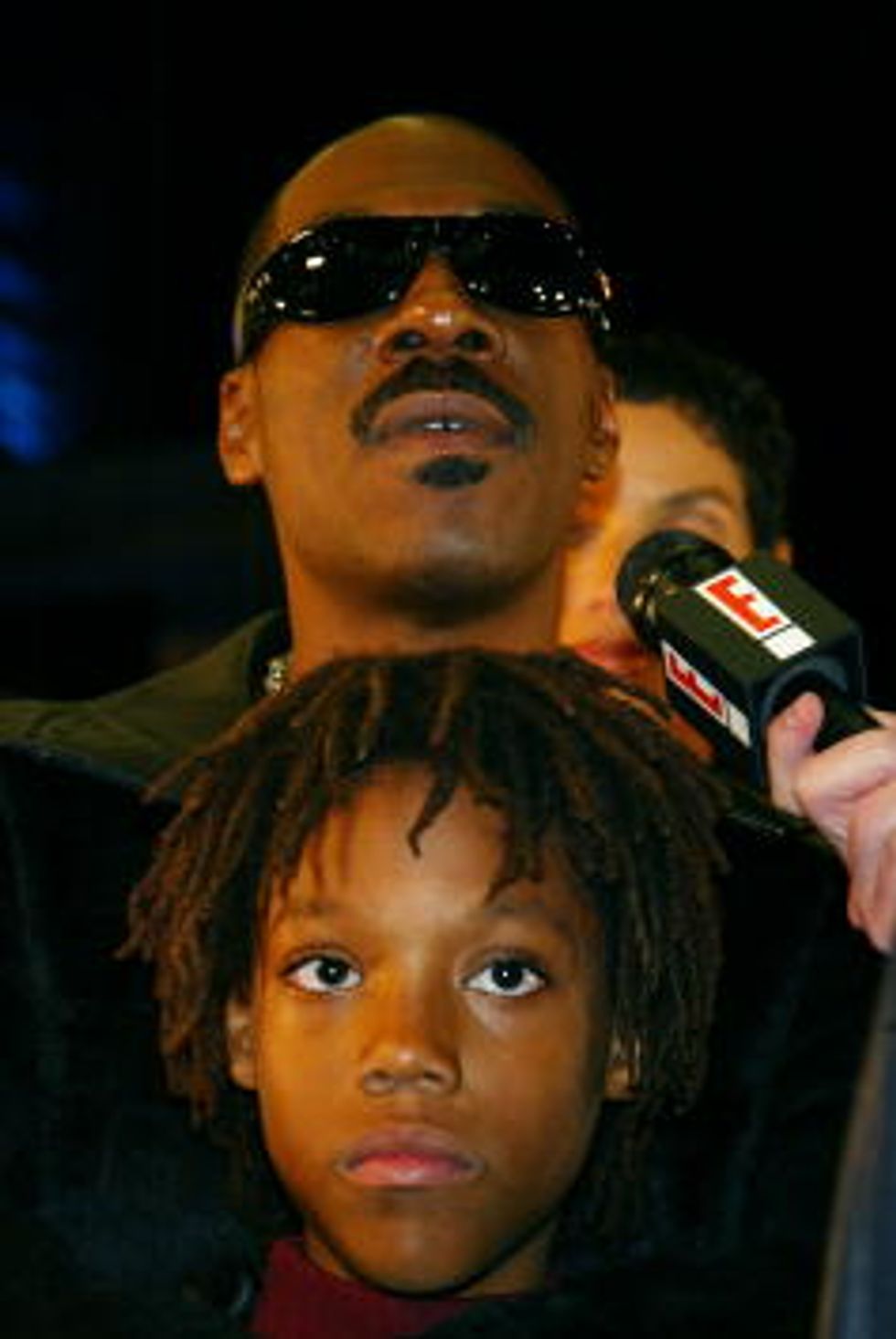 Miles is currently 26 years of age. In this image, taken in 2002, he's just ten.
The next eldest is Shayne, who is 24.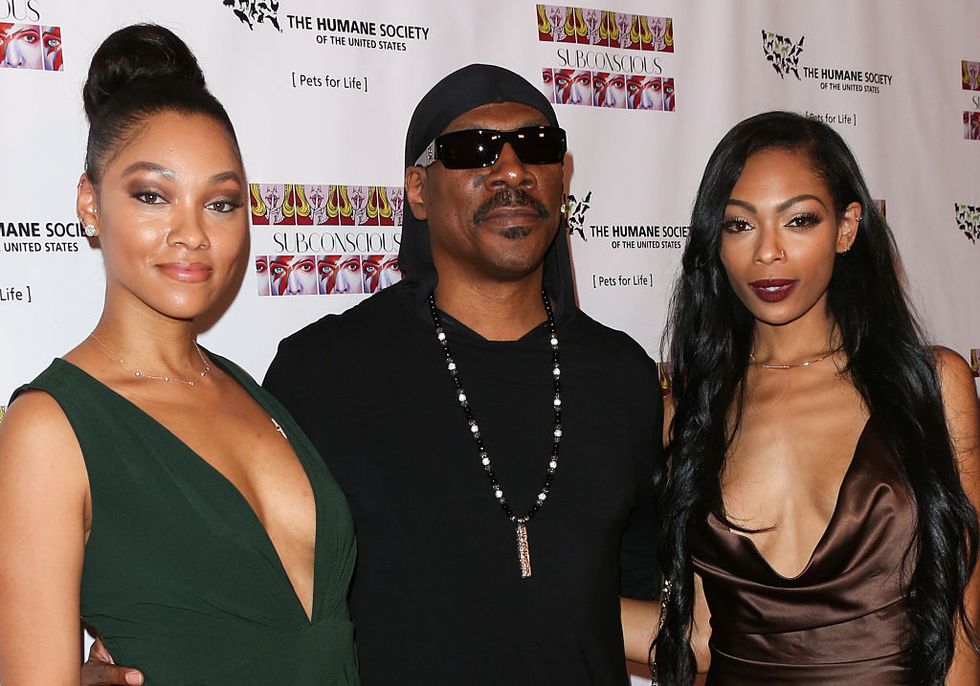 She's pictured on the right of this photo, taken at one of Bria's art shows called Subconscious at Los Angeles Contemporary Exhibitions in 2016. Bria is on the left, but you already knew that, right?
Following Shayne is 19-year-old Zola.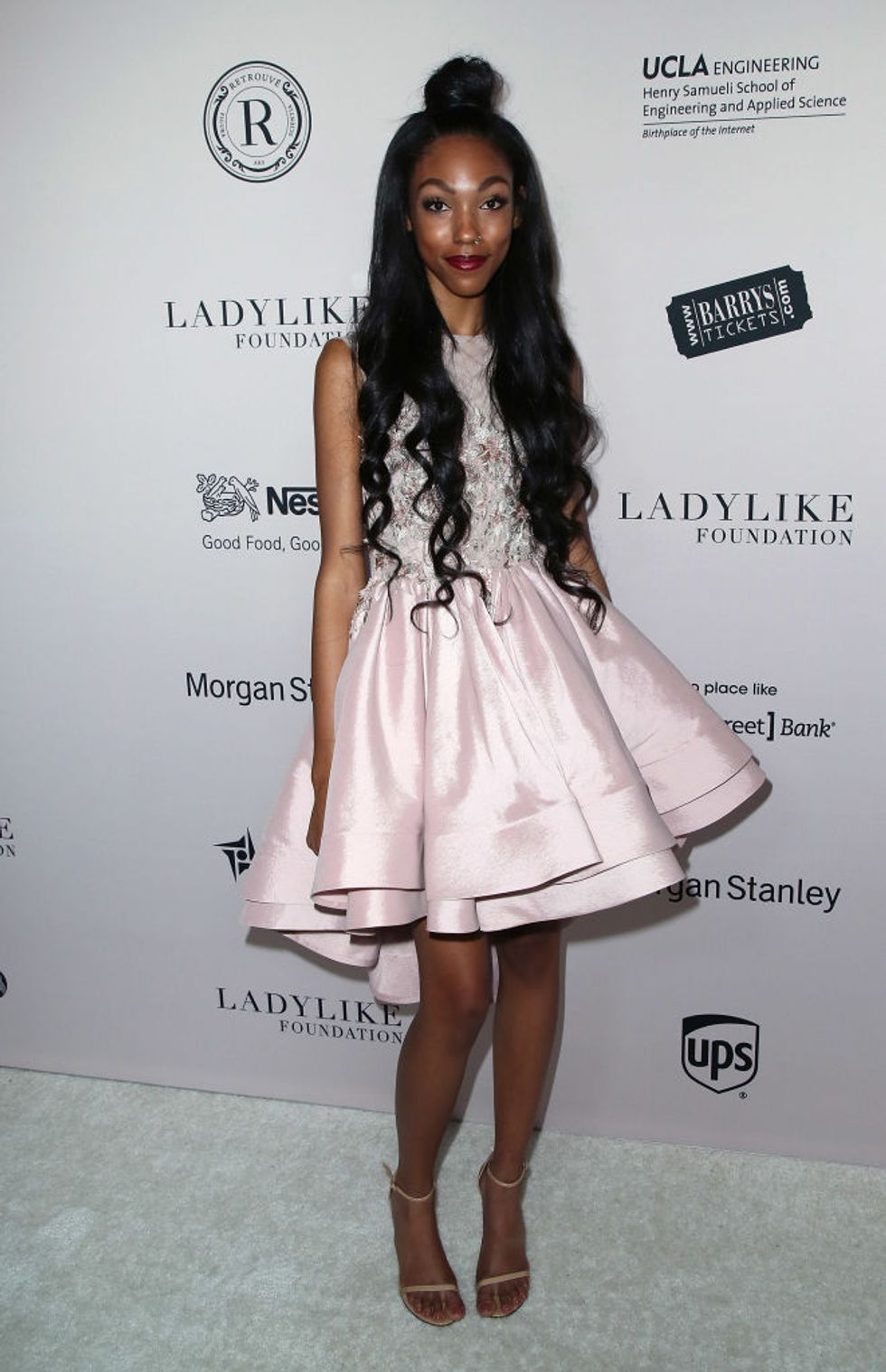 Zola is pictured here at the Ladylike Foundation's 9th Women of Excellence Awards Gala in 2017, looking like a real-life fairy princess.
The fifth of the Murphy-Mitchells is Bella, aged 16.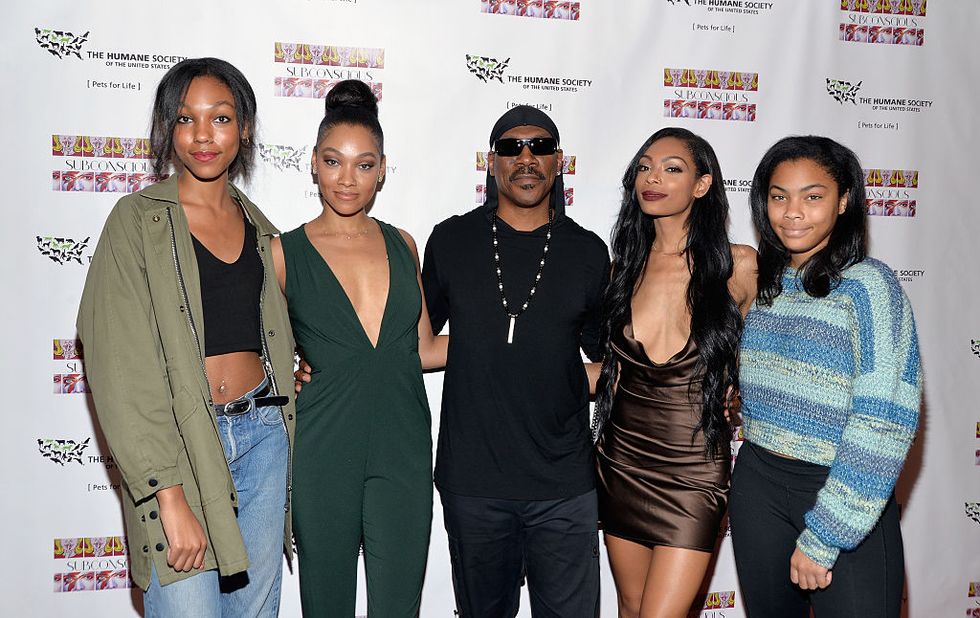 She's pictured here on the far right in 2016 at Bria's same art show. So to recap, we have left to right: Zola, Bria, Eddie, Shayne and Bella Murphy. Are you keeping up?
This is the whole Murphy-Mitchell family.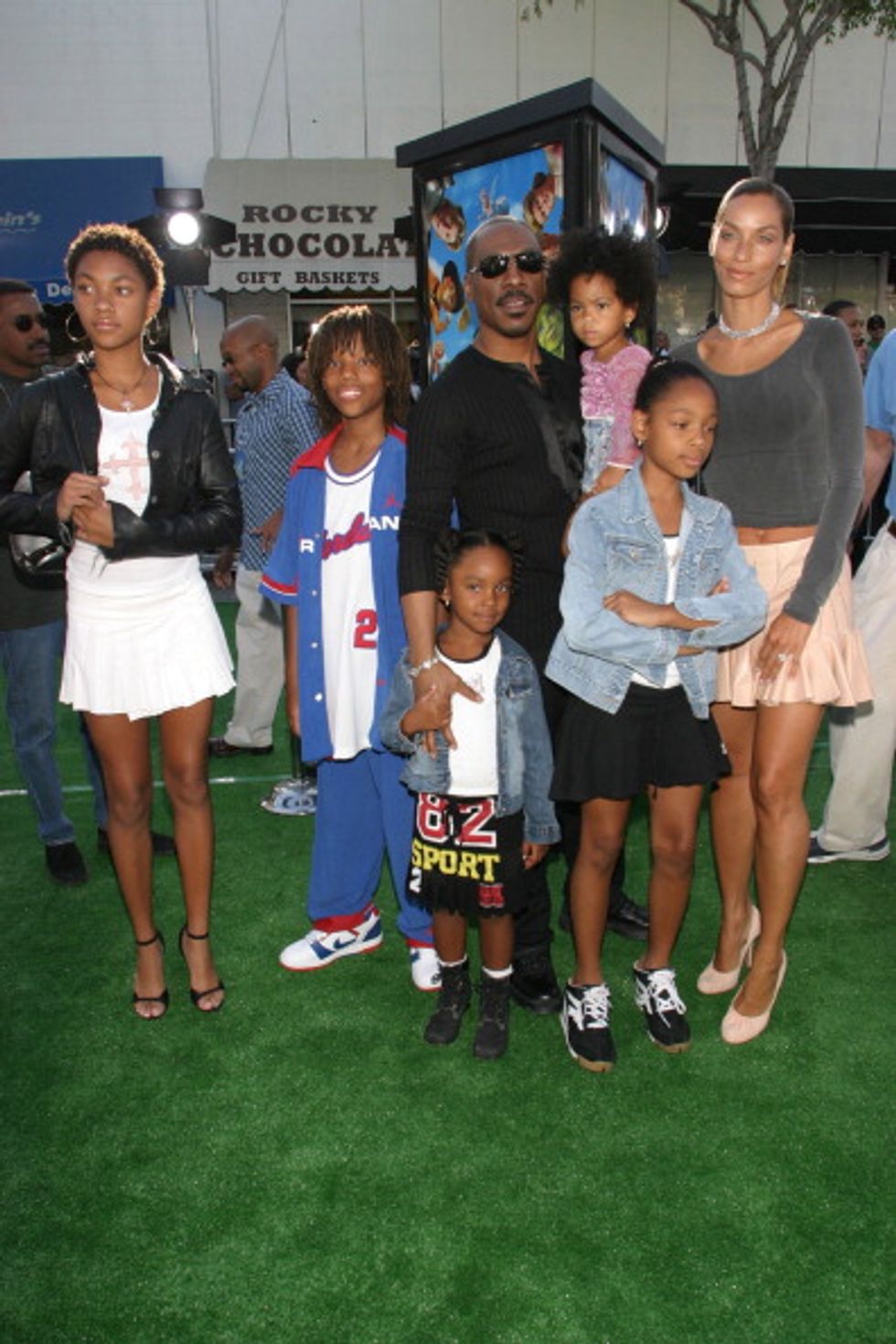 From left to right, we have Bria, Miles, Zola, Eddie, Bella, Shayne and Nicole - phew!
Following the Murphy-Mitchell divorce, Eddie had a dalliance with one rather scary lady.
That's right - Eddie Murphy and Melanie Brown (better known as Scary Spice) had a dalliance between 2006 and 2007.
Things turned sour between the two, with Brown filing a paternity suit against Murphy in 2007.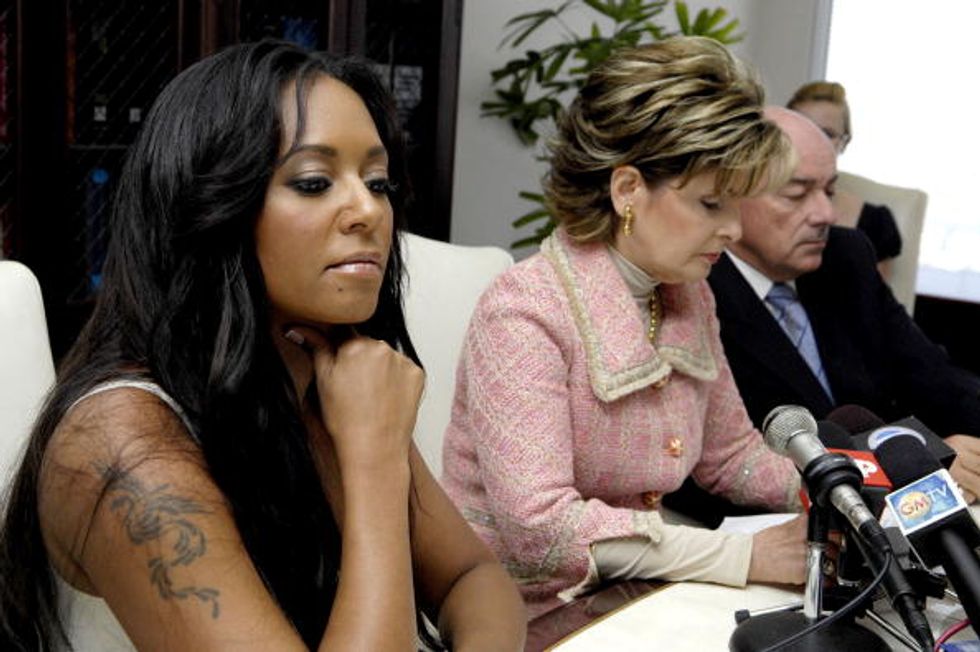 He was unsure as to the veracity of his paternity of Brown's daughter Angel Iris. But in 2007 it was verified that Murphy was Angel's father.
Here's Melanie and Angel pictured together.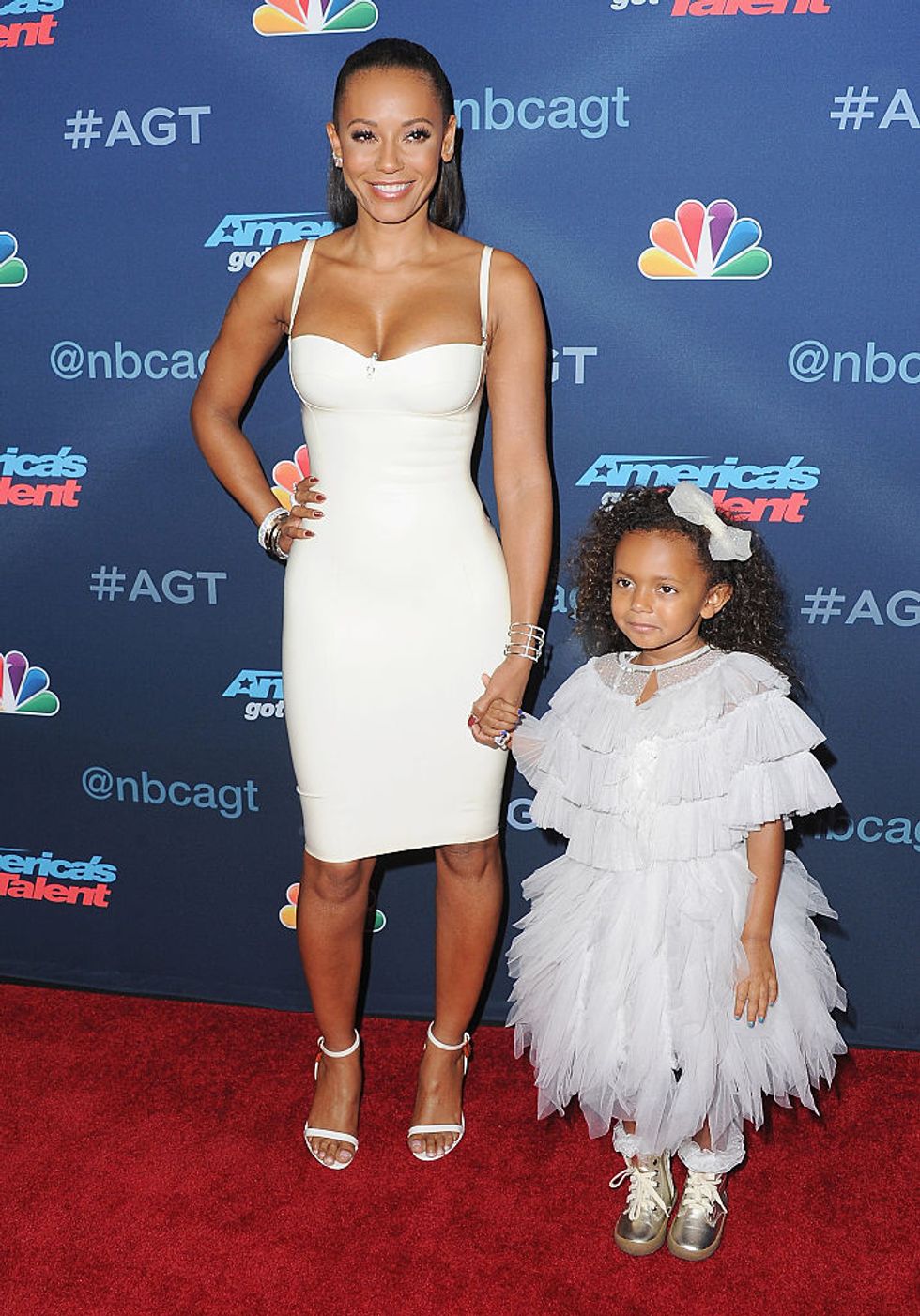 Here, the pair are arriving at an
America's Got Talent
live showing in 2016. Brown serves as a judge on the show.
Following separation from Brown, Murphy became involved with Paige Butcher in 2012.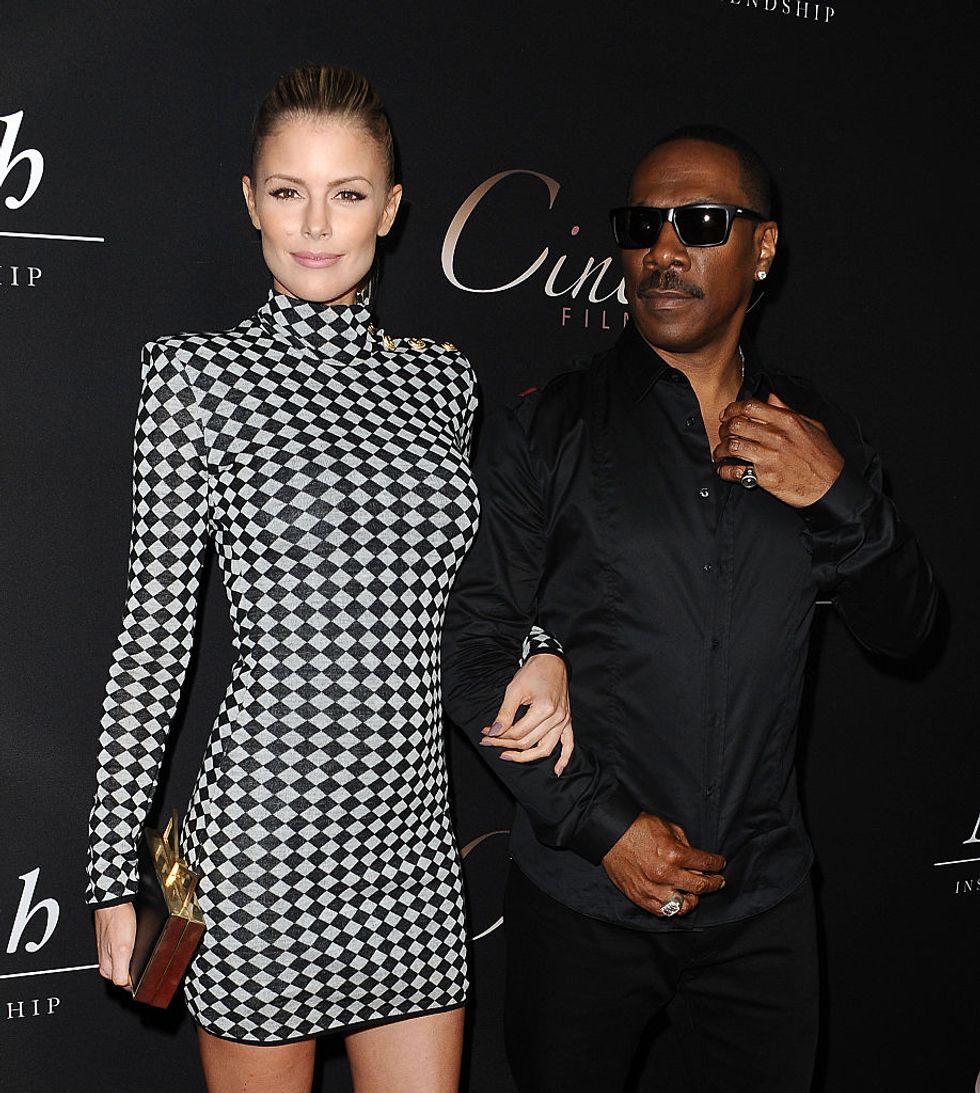 Here, the two are pictured at the premiere of
Mr Church
, in 2016. We can't deny it, this is the definition of a hot couple.
Now time for a recap!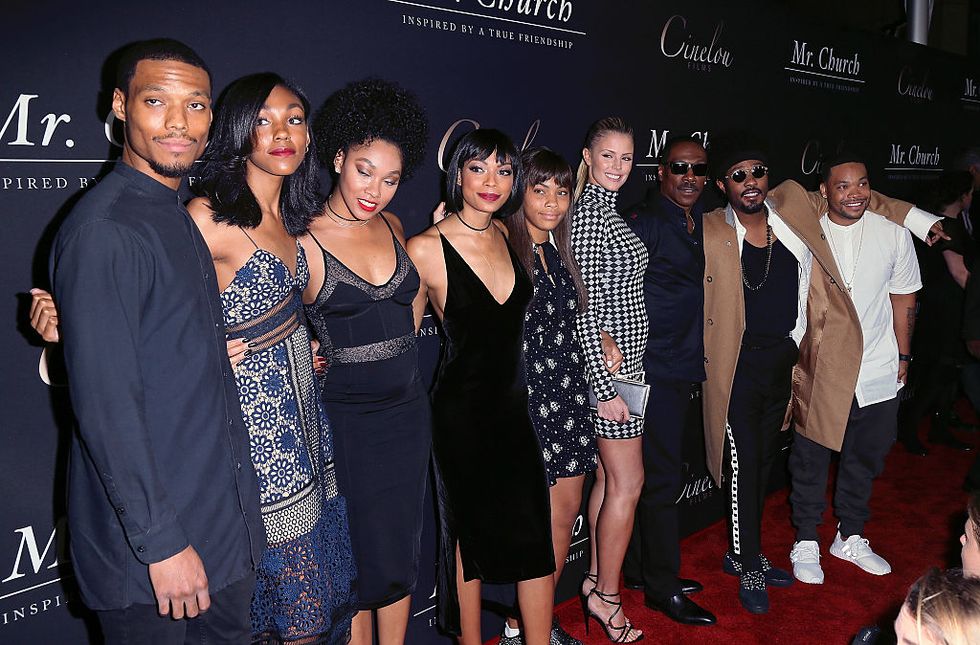 At that same premier, here are a selection of the Murphy brood. From left to right we have Christian, Zola, Bria, Shayne, Bella, Paige, Eddie, Miles and Eric. Feeling confused yet?
Murphy and Butcher have two kids together.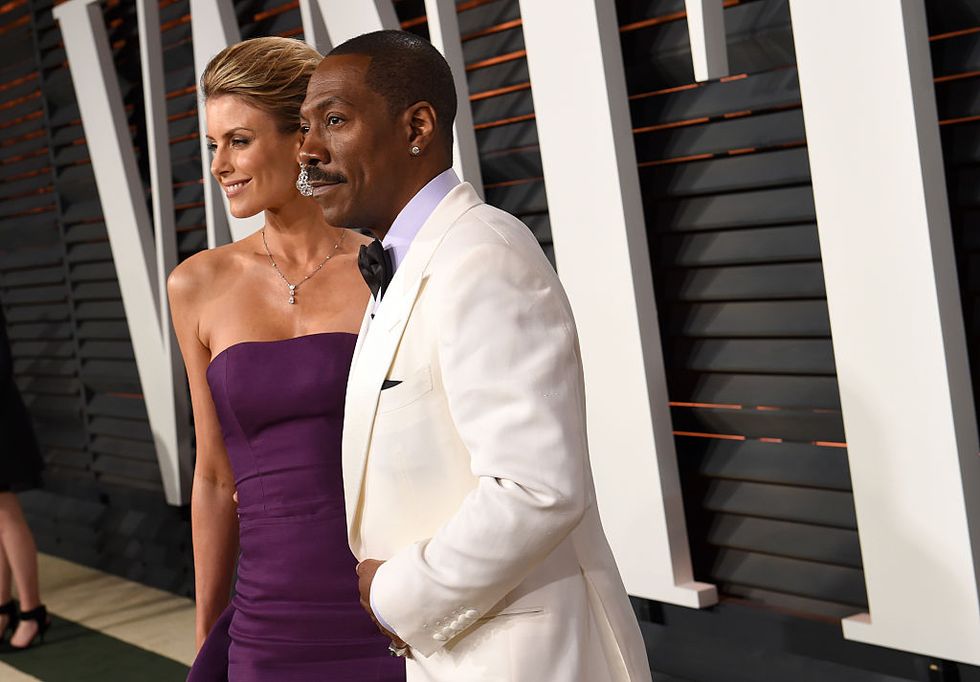 There's two-year-old Izzy, and newest addition, son Max who was born on November 30th of 2018. That brings our grand total to ten!
Here's Butcher while pregnant with Izzy in 2016.
Eddie Murphy and Paige Butcher welcome daughter Izzy Oona. #EddieMurphy #IzzyOona https://t.co/e8z6uolHlo https://t.co/rDWvXM678d

— Starkiddo (@Starkiddo)1462331579.0
She was born at the beginning of May in 2016, and weighed 7 pounds, 15 ounces. People speculated this may be the last addition to the Murphy clan until Butcher became pregnant with Max, her second child.
And here's the whole gang together!
How cute is that?
Seeing the whole family together for the holiday season has got us right in the feels. And Max in particular is just too cute for words.
Although, we can't help but wonder what the reactions may be if Murphy was a woman.
On paper, ten kids by five different mothers does not sound so great. But huge props to Murphy and the family for making it work during the holiday season!
Twitter reactions to the pic were surprisingly positive.
That's one good looking family: https://t.co/ONaiE7iSZc

— ESSENCE (@ESSENCE)1545972903.0
Perhaps helped by the fact the the Murphy's sure are one photogenic bunch! Alongside the ten kids, the image features Murphy's mother, Lillian, and Butcher's mother too.
Although some were a little more cheeky.
@TMZ Beautiful family but man. Tie a knot in it.

— Ticklemepink (@Ticklemepink)1545927349.0
We wonder if number ten will actually be Murphy's last, or if he just can't resist maximising his potential empire even further!
Regardless of how they got there, it's great that the family can still come together.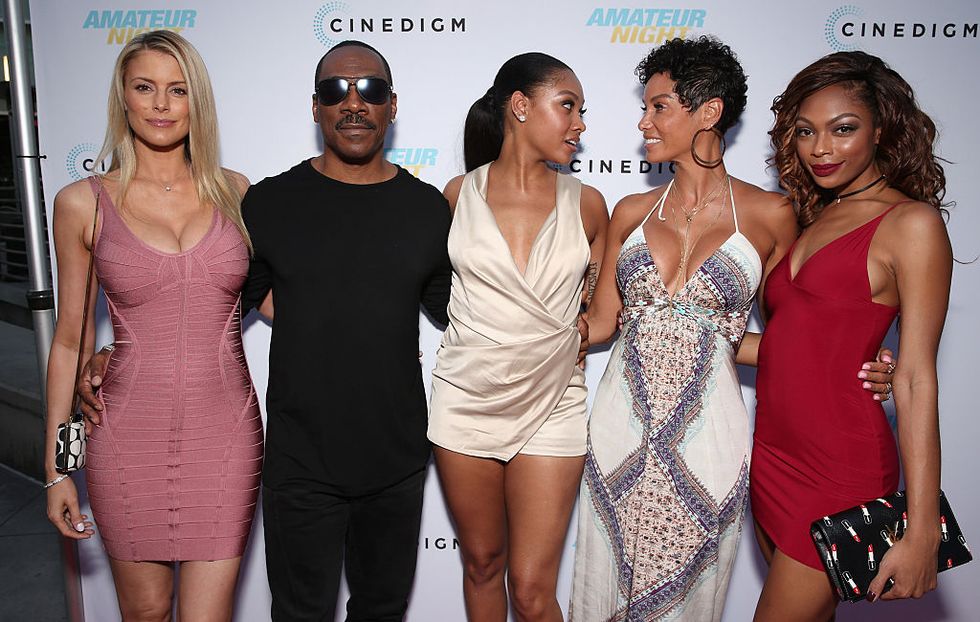 There seems to be no bad blood between the complicated family. Here current fiance Butcher (far left) is pictured with ex-wife Mitchell (second from right). Mitchell's daughter Bria (centre) and Shayne (far right) are happy to be pictured with their new step-mother.
After all, Christmas is all about family.
While gifts and food are great, it's the being together with the people you love that really matters at this time of year.
We're very glad to see the Murphy family in the holiday spirit.
Being able to be together is the best gift of all, and it's important to remember that. Although Santa coming is pretty nice, too.
This photo has got us feeling all cute!
Maybe it's the emblem of togetherness it represents. Maybe it's just seeing a really cute baby. But we think it's great to see the Murphy's celebrating in style.
Congratulations to the Murphy family!
We hope this Christmas picture is the first of many of you guys celebrating the holidays together.