Considering how popular The Ellen Show is today, it's easy to forget that Ellen DeGeneres actually had a sitcom for a number of years — a ground-breaking sitcom, at that.
While it probably wouldn't make such headlines today, the fact that her character — and by extension, Ellen herself — came out as gay on primetime TV was monumental.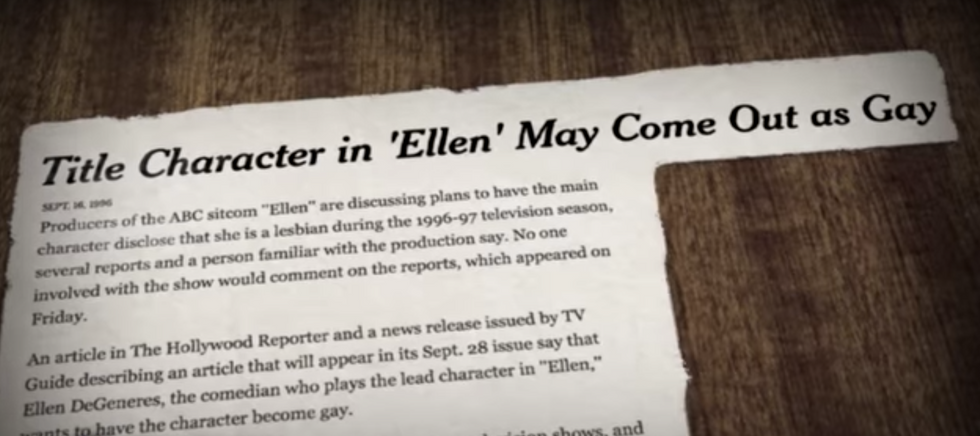 via: YouTube
There was media frenzy and heated controversy surrounding that event, and twenty years later Ellen took time to tell fans why she did it, why it was so hard, and what it means to her today.
Tearing up, she thanked fans for their support.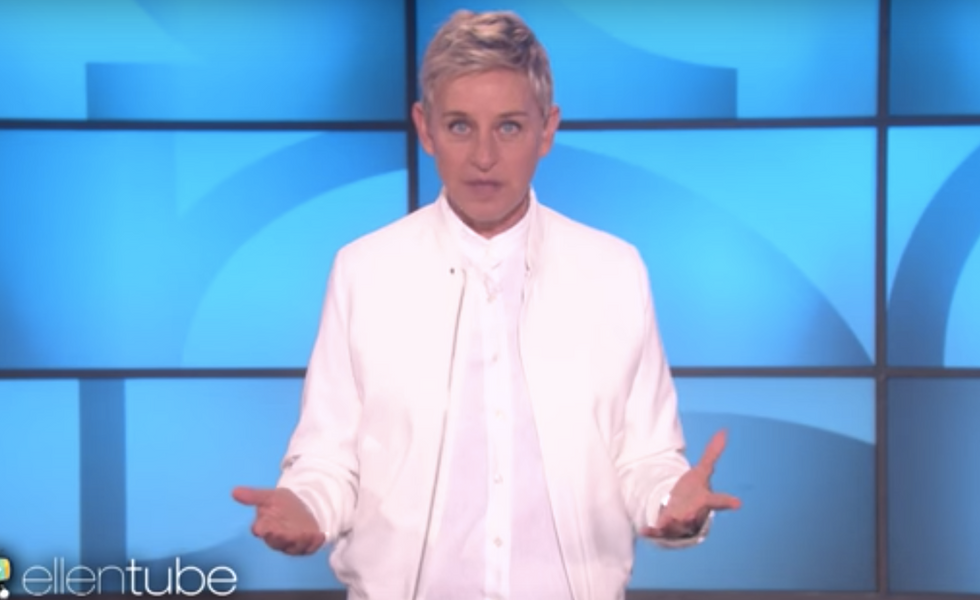 via: YouTube
"The fact that all of you and everyone at home is watching me and willing to accept me into your homes every day when no one thought that would ever happen again, it means the world to me," she said.
You can see the full clip here:
Later in the show, Oprah Winfrey — who had a cameo appearance in Ellen's coming out — stopped in to talk about what went on during that time.
While we still have a long ways to go, the fact that Ellen had the courage to do what she did and that she continues to make so many people happy on a daily basis shows that we've come a long way. Congrats, Ellen!