Elliot Page has just shared his first Instagram post since coming out as transgender earlier this month, and it's clear that he's now happier than ever!
Read on to see what they had to say…
The actor, who gained most of his fame from his lead role in the indie flick, Juno, make a groundbreaking revelation on December 1st.

And has always advocated for the community. But, this month, he further enriched his legacy with an unexpected announcement.

In a deeply personal essay, they began: "Hi friends, I want to share with you that I am trans, my pronouns are he/they, and my name is Elliot. I feel lucky to be writing this. To be here."

"I can't begin to express how remarkable it feels to finally love who I am enough to pursue my authentic self."

"I've been endlessly inspired by so many in the trans community. Thank you for your courage, your generosity and ceaselessly working to make this world a more inclusive and compassionate place. I will offer whatever support I can and continue to strive for a more loving and equal society."

"And the more I hold myself close and fully embrace who I am, the more I dream, the more my heart grows and the more I thrive. To all the trans people who deal with harassment, self-loathing, abuse, and the threat of violence every day: I see you, I love you, and I will do everything I can to change this world for the better," Page continued.

"My joy is real, but it is also fragile," he wrote "The truth is, despite feeling profoundly happy right now and knowing how much privilege I carry, I am also scared."

"I'm scared of the invasiveness, the hate, the 'jokes' and of violence. To be clear, I am not trying to dampen a moment that is joyous and one that I celebrate, but I want to address the full picture."

"Elliot Page has given us fantastic characters on-screen and has been an outspoken advocate for all LGBTQ people. He will now be an inspiration to countless trans and non-binary people. All transgender people deserve the chance to be ourselves and to be accepted for who we are. We celebrate the remarkable Elliot Page today."

But from an array of celebrities and public figures, which was great to see.

A transgender teen decided that the world needed a basic outline on how to respect people in the community and what to avoid during conversations. There are also some commonly asked questioned that have been answered for you to make things easier.

"That s*** is dead, you forget that it even existed," he wrote. Purposefully deadnaming someone is probably one of the worst things you can do. That person doesn't exist anymore so please don't refer to them.

"…Is the worst phrase, drop it."

The use of the correct pronouns should be heavily emphasized as it is important to a lot of people in the trans community. Respect their choices.

You would never ask that to anyone else, would you? So why would you ask a trans person?

"Just quickly correct yourself and move on," he wrote. "Don't make it a big deal, for God's sake don't make it a big deal."

It's not funny at all, period.

Don't police that. It's down to the individual.

"They'll talk about that in their own time."

Because as we can imagine, it must have been so overwhelming for Page following their announcement.

But now, he's decided to finally make an appearance on Instagram.

"From the bottom of my heart, thank you. Your love and support has been the greatest gift. Stay safe. Be there for each other."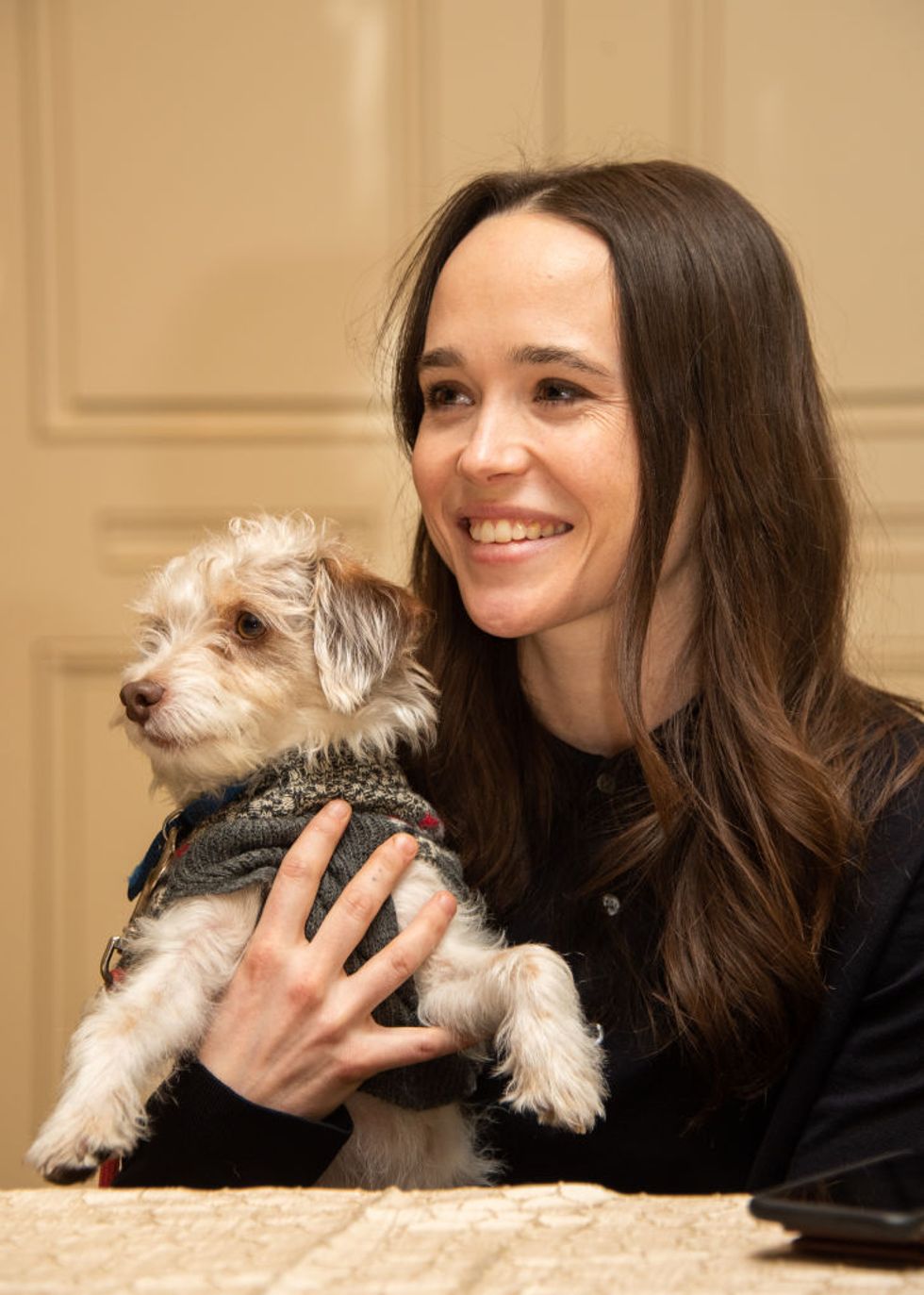 "If you are able, support @transanta and @translifeline. See you in 2021 Xoxo Elliot."

And we wish Elliot a safe and happy Christmas! For more, carry on reading to learn about the trans woman who was recently crowned as Miss New Zealand…