After Tesla's value sored last week, its founder and CEO, Elon Musk, has officially surpassed Bill Gates as the second richest man in the world.
Here's what we know so far…
In an over-night surge last week, Tesla's value soared to an eye-watering amount, ultimately positioning Musk in a very handsome financial position.

Now, we know that Musk is already a very wealthy man.
Being the founder, CEO, and Chief Engineering Designer of not only Tesla but SpaceX too, he has an awful lot going for him.

And the company has unveiled some very impressive vehicles during Musk's time as CEO.

Though it is worth noting that Tesla had a little bit of an accident last year.
Who doesn't remember the infamous Cybertruck disaster?!

So confident in the shatterproof design, he asked Tesla design chief Franz von Holshausen to throw a ball at the Cybertrucks window.

The ball completely shattered the Cybertrucks supposedly shatterproof glass, ultimately making Musk look like a bit of an idiot.

After the fail during the presentation, Musk tweeted a video made earlier, when they had successfully practiced the stunt.

And Musk's presentation seemed to have seriously damaged Tesla's reputation.

People were mocking Elon directly.
As the founder and CEO of Tesla, Musk was getting a lot of criticism for the bizarre car design.

Frankly, this guy is so rich he can do whatever he very well wants to!

Shortly afterward, Tesla unveiled its Tesla Roadster sports car for the first time at the European Grand Basel motor show.

The Roadster, an all-electric 4-seater machine that Tesla claims has a top speed exceeding 250mph, was revealed last year and the firm displayed it in public for the first time at the Swiss event… although the white model on display appeared to be a design shell.

It is a very fast model…
Tesla said the launch version, first confirmed during the launch event for the new Tesla Semi lorry in California, will feature 10,000nm of torque (7376lb ft) from 3 motors. It can hit 60mph in 1.9 seconds, half-a-second quicker than the current fastest-accelerating Tesla, the Model S P100D.

He said the successor to Tesla's first production car, which went off sale 6 years ago, can accelerate from zero to 100mph in 4.2 seconds and complete a quarter-mile sprint in 8.9 seconds.

It's safe to say that Tesla is worth a lot of money.

Ultimately poising Musk as the third richest man in the world.

Musk passed Facebook founder and CEO, Mark Zuckerberg, in the world's richest list after Tesla was selected to join the S&P 500, a stock market index that measures the performance of 500 large companies listed on the US stock exchange.

The news led Musk's net worth to swell by more than $15billion in extended trading, lifting his fortune to $117.5billion, according to Bloomberg.

Bill Gates and Jeff Bezos.

The statistics show3e that Elon Musk only needed another $8 billion to knock Gates out of 2nd place.

Not even one week after Tesla's induction to the prestigious S&P 500, Musk's net worth has soared to $127.9 billion, while Gates' lags behind with $118.4 billion.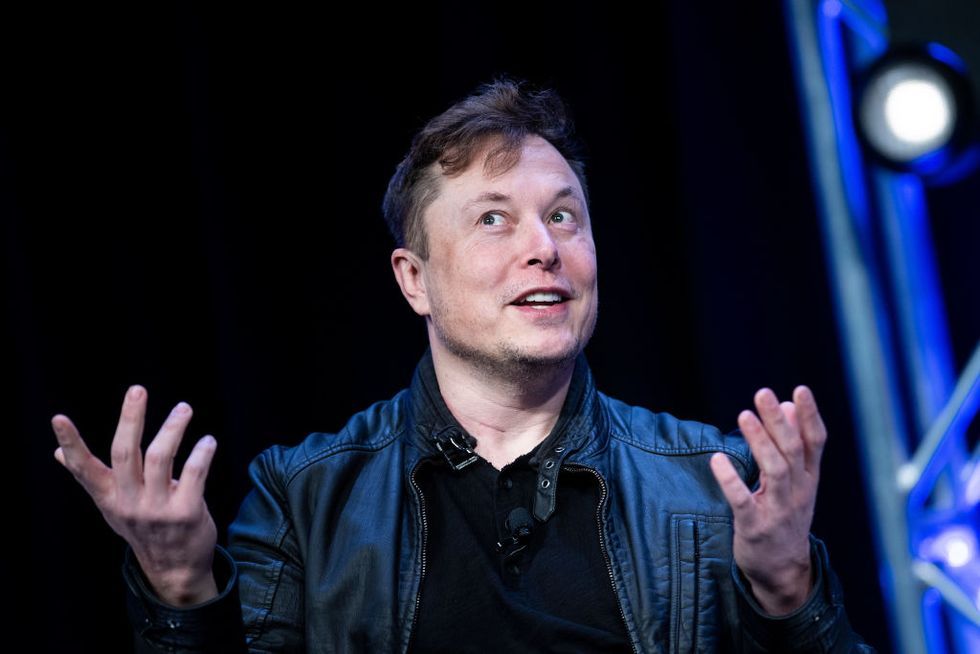 Experts say that this is a result of Tesla's share price rising, which he owns a twenty percent stake of. It hasn't been a bad year for Musk, has it?

And that's Amazon founder and CEO, Jeff Bezos, whose net worth is an eye-watering $181.4 billion. Keep scrolling to see how he spends his fortune…