Back in 2014, JK Rowling told Harry Potter fans what they'd always wanted to hear. "Hermione and Harry should have ended up together." Preach, Joanne.
Yet while that romance won't become a reality in the real world, another crazier one might — Draco and Hermoine, well, sort of.
This week Watson posted a photo and video to her social media accounts, which fueled speculation that she and Tom Felton might be in a secret relationship. No Potter fan could have ever predicted this — just kidding, fans have been shipping this relationship before shipping on the internet was even a thing (thanks, Tumblr).
But don't take our word for it, check out the evidence below, and if it doesn't make you say "Aww," then we can't be friends. Because it's really adorable.
The "Harry Potter" fandom has been shipping this relationship since this iconic punch.
Their relationship on-screen has always been that of a dumb little boy picking on his crush to get her attention, never anything more. Tom's character also sided with the evilest wizard in the world, so it's hard to forgive him for that.
The cast has been notoriously private about their relationships off-screen.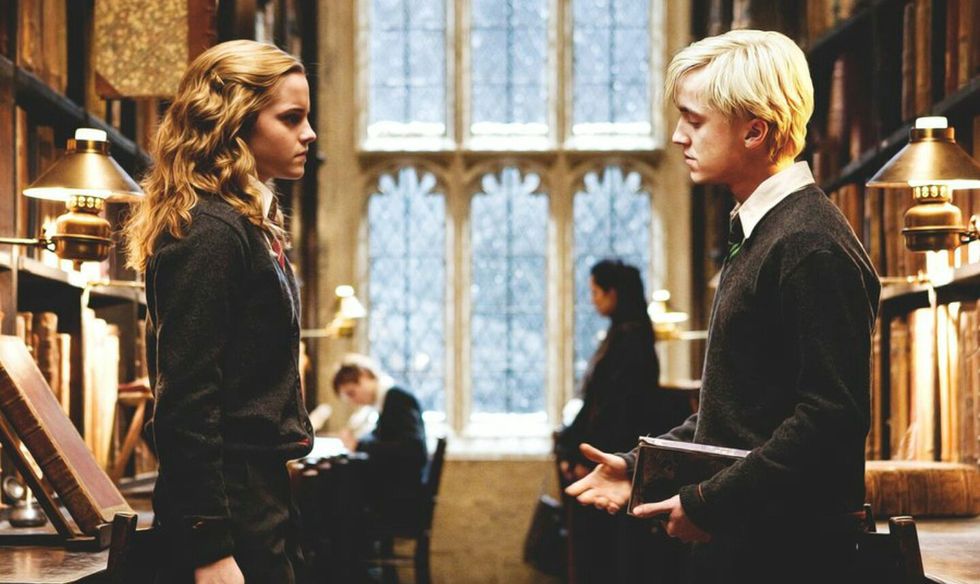 It's no surprise that we've learned very little about their little band of misfit wizards off-screen. For the longest time, they were young kids and needed protection from the public spotlight.
But now that they've grown up...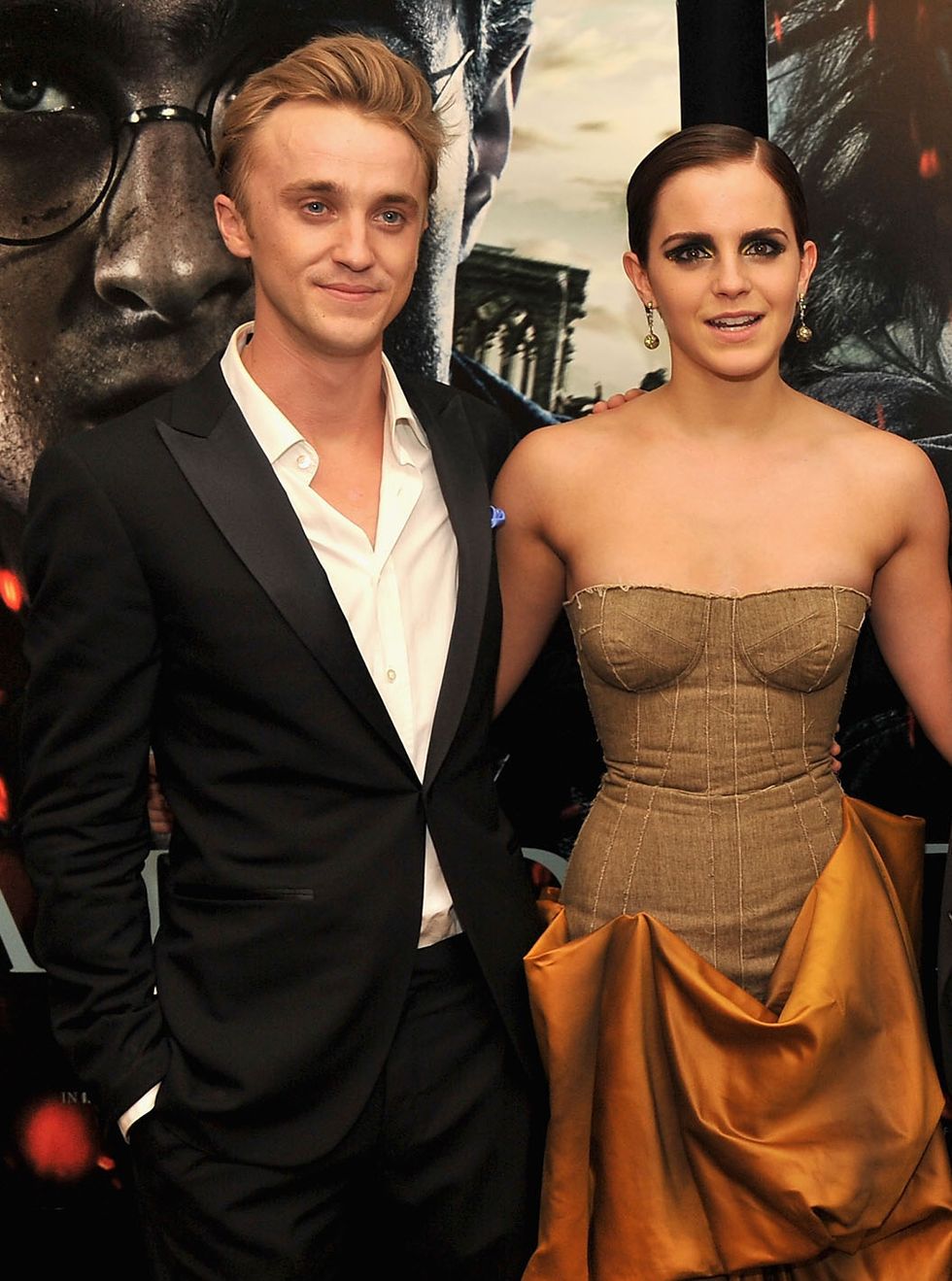 Things have started to change, especially after their more "adult" projects. The cast has been more open with the public about their personal lives, than ever before.
Emma Watson shared this photo on Twitter and Instagram.
Emma also posted this adorable video of the two of them skateboarding in Santa Monica.
#TFToleratingmysubparskatingskillssince1999 https://t.co/09baI3VVLm

— Emma Watson (@Emma Watson)1541694181.0
How cute is that? While neither star has provided an update on their relationship status, it certainly looks like the pair could be more than
just
friends and former co-stars. Either way, it's nice to see them getting along off-screen. If there's any official news to share, you can bet we'll keep you posted.