The incredible news has just broken that Latin America pop icons Enrique Iglesias and Ricky Martin are embarking on a joint tour together.
Keep scrolling to get more on this star-studded story...
Any 90s and 00s kids out there will know who Enrique Inglesias and Ricky Martin are...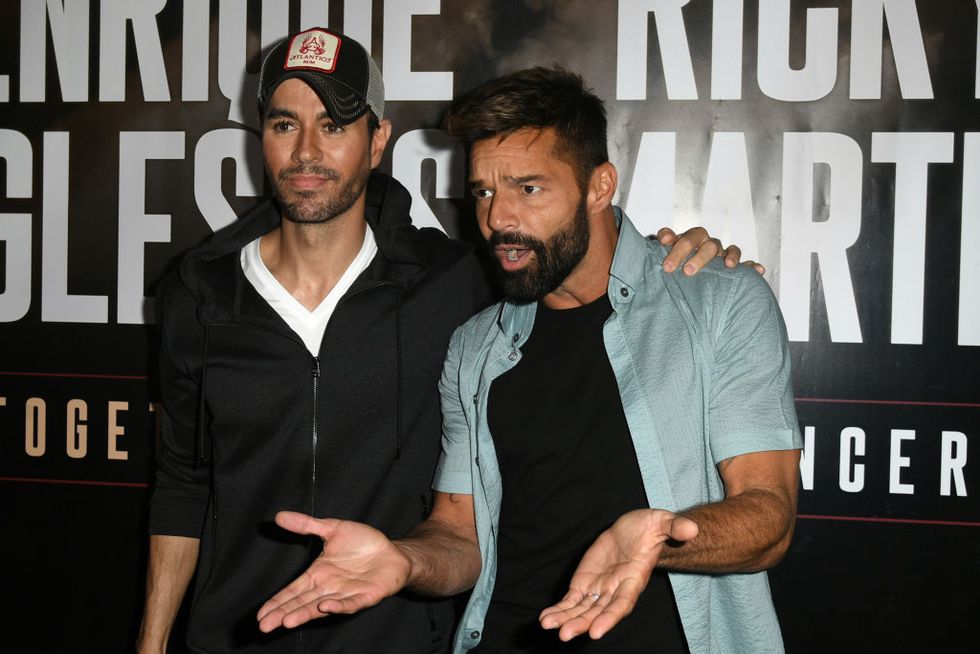 via: Getty Images
The Latin-pop stars were
iconic
during these times, but it's no secret that they have been slightly quiet over the last few years.
Let's rewind back to 1995...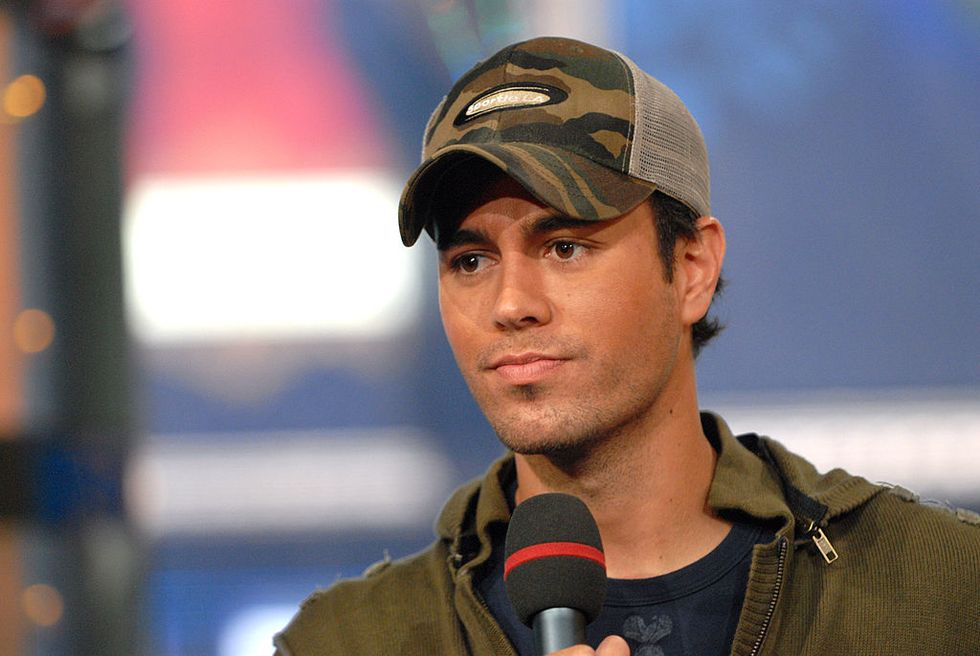 via: Getty Images
This was the year when Enrique, a Spanish-born singer, finally began his music career after he traveled to Toronto to record his first album -
Enrique Iglesias.
This album was a collection of light rock ballads...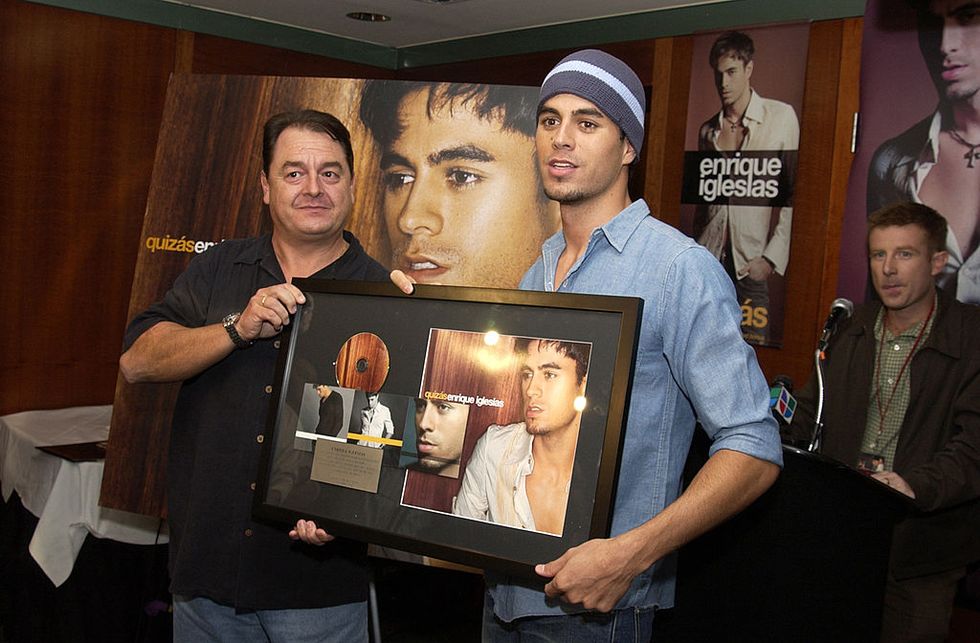 via: Getty Images
It included hits such as "Si Tú Te Vas" and it sold half a million in
just a week
- so it was a pretty big success.
Enrique went on to rise to fame...
The release of Vivir in 1997 put him up with other English-language music superstars, but it wasn't until the 2000s when Enrique became a global music icon.
By the 2000s, Enrique had begun a successful crossover into the English-language music market...
And, of course, this is when singles such as "Hero", "Escape", and "Don't Turn Off The Lights" emerged.
These are undeniably timeless tunes...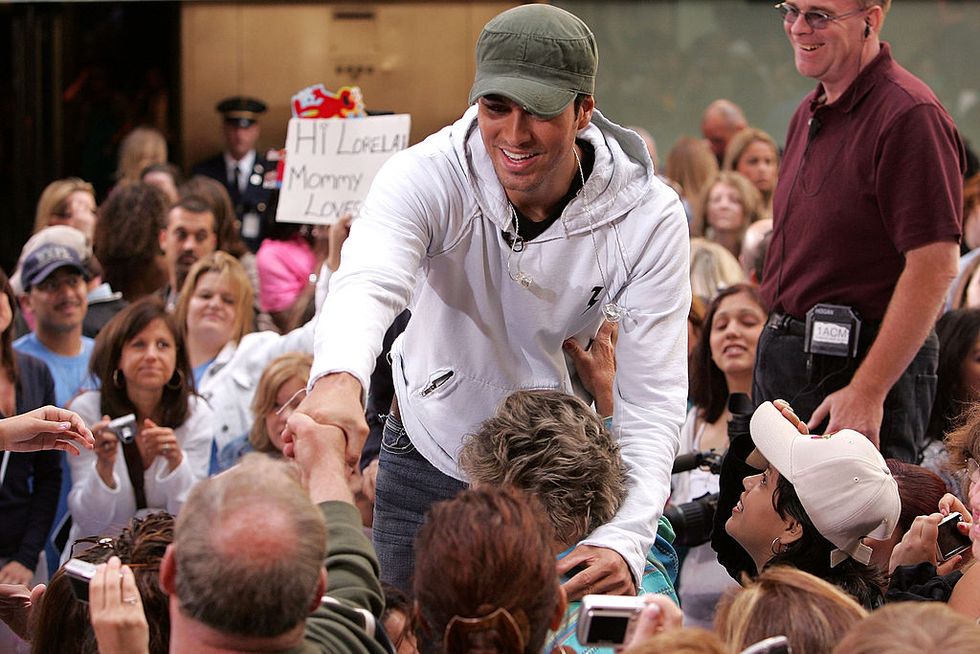 via: Getty Images
And they created Enrique
a huge
fan base worldwide.
Enrique went on to create Latin-pop music for nearly 2 decades...
But he wasn't the only irresistible Latin-pop star on the market.
Any fan of this genre of music will know who Ricky Martin is...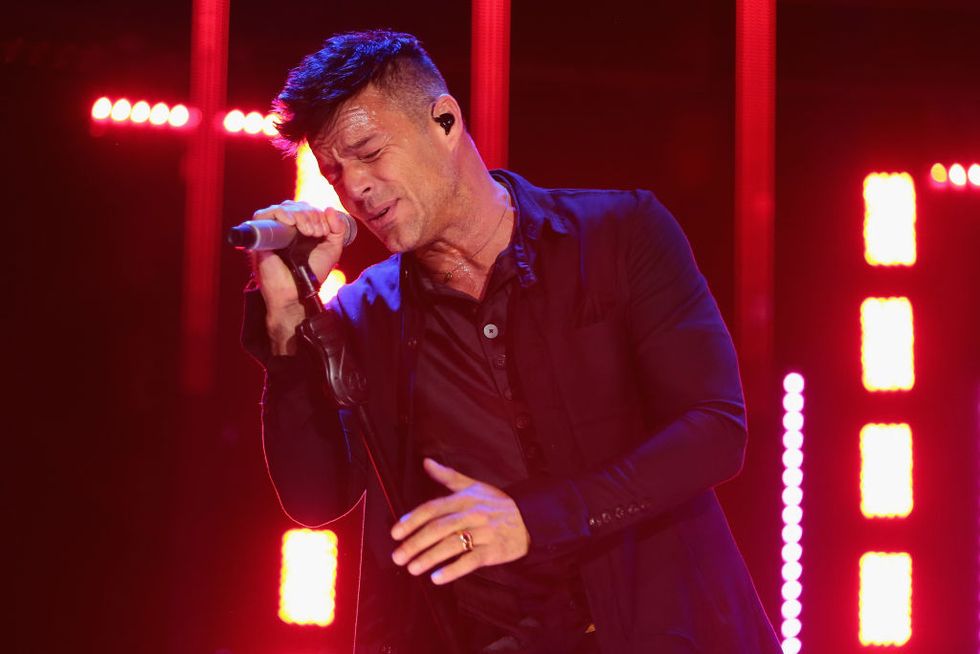 via: Getty Images
And he
definitely
wears the trousers in the Latin-pop industry.
He is a very famous Puerto Rican singer...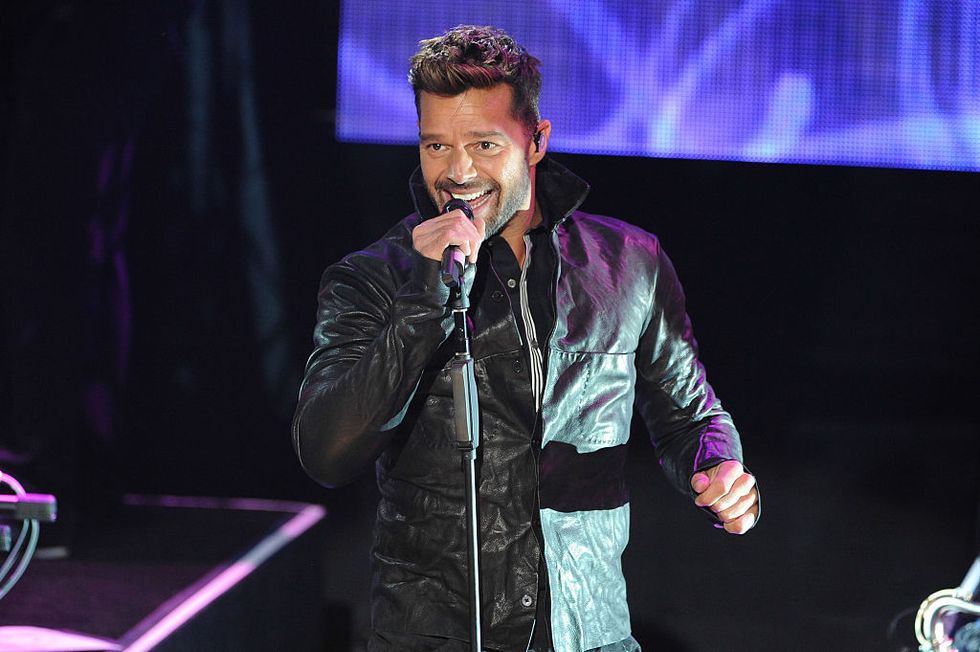 via: Getty Images
Ricky, whose real name is Enrique Morales, is known as "The King of Latin-pop" and he began his career at the mere age of twelve.
He started out as an actor...
But in 1990, he released his first Spanish album - Ricky Martin.
Despite having a rocky start in the music industry...
Ricky went on to create classics such as "Livin' La Vida Loca", "She Bangs", and "Nobody Wants To Be Lonely."
He is one of the most iconic pop stars in Latin-American music of all time...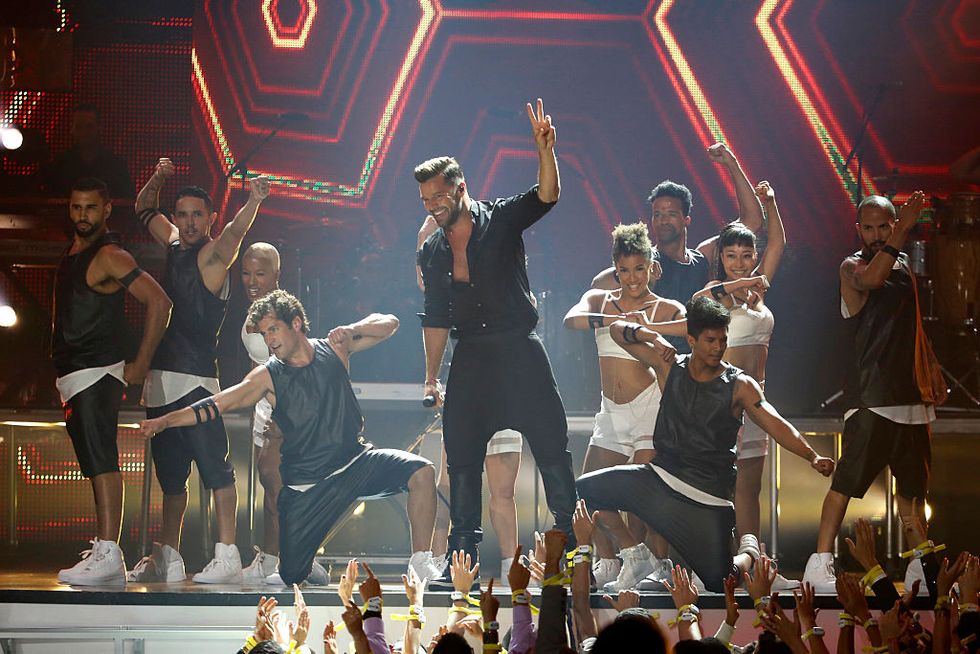 via: Getty Images
But as all famous musicians can relate, getting older and starting a family can put a strain on constantly creating music.
Ricky, as well as Enrique, now has a family of his own...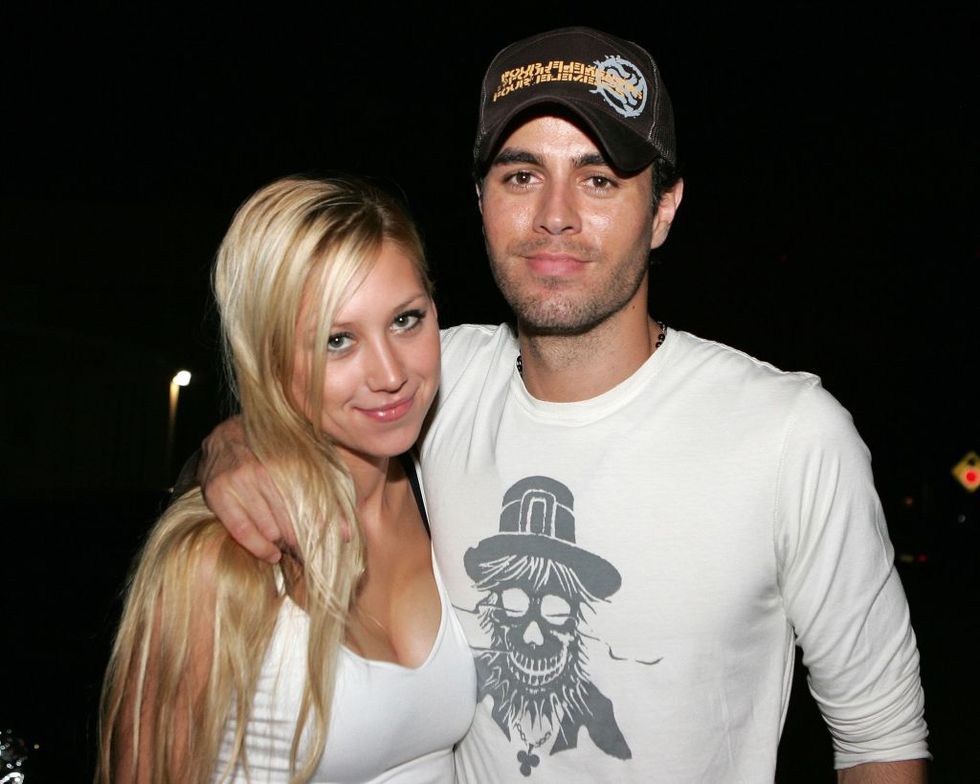 via: Getty Images
Ricky and his husband have 4 children together, and Enrique has 2 children with his long-term partner Anna.
So what does this have to do with Enrique and Ricky?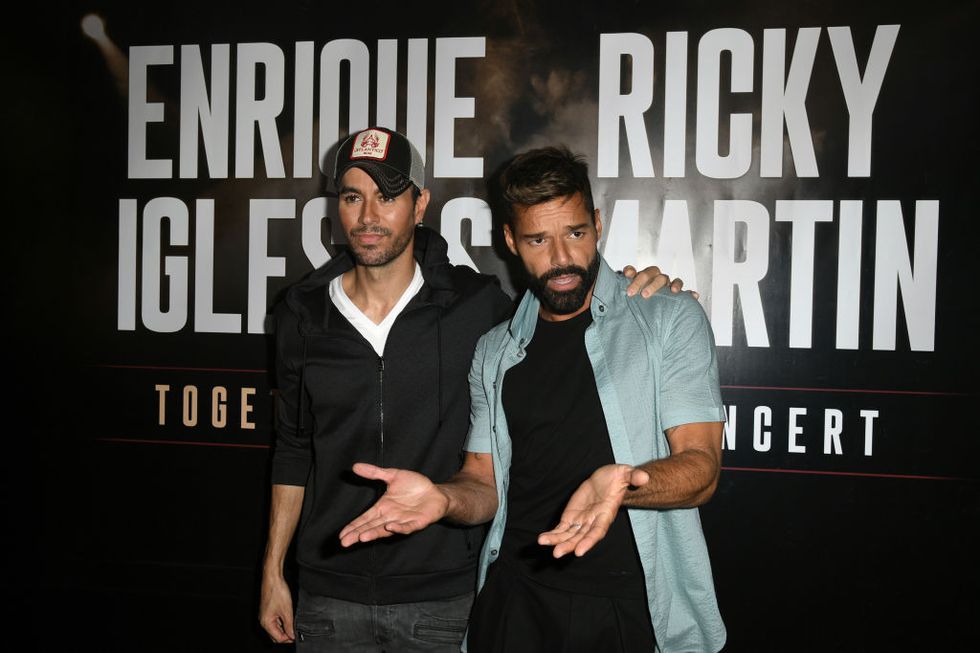 via: Getty Images
Well, the 2 music icons have just announced a 2020 tour...
together.
This amazing news came just yesterday...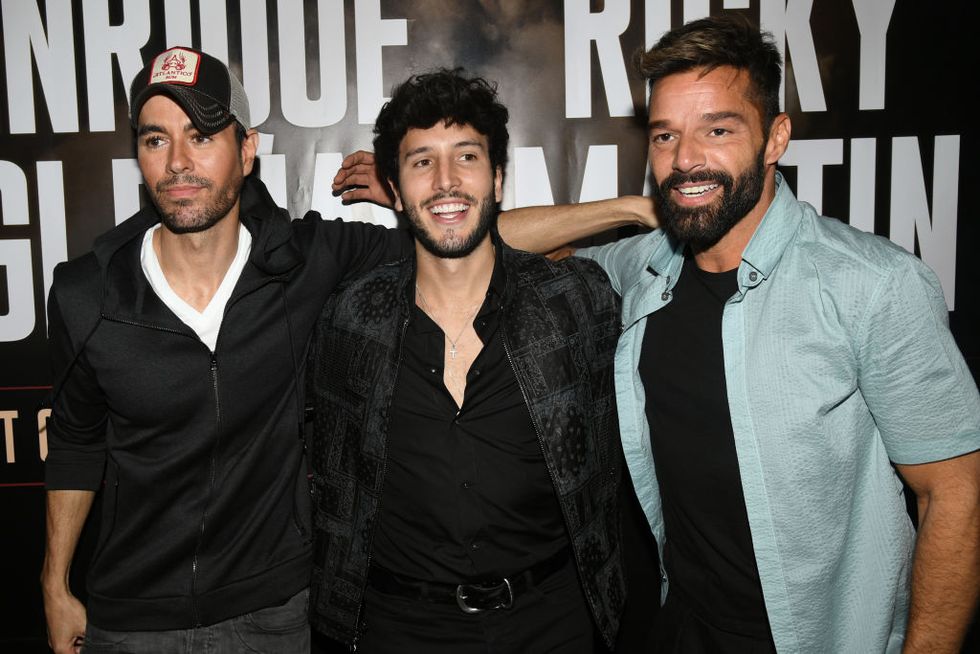 via: Getty Images
And they shared the news together with a group of reporters at a press conference in Los Angeles, along with Sebastián Yatra, who will be joining them on the tour.
The twenty-one-city North American arena tour will kick off on Sept. 5 in Phoenix, Arizona...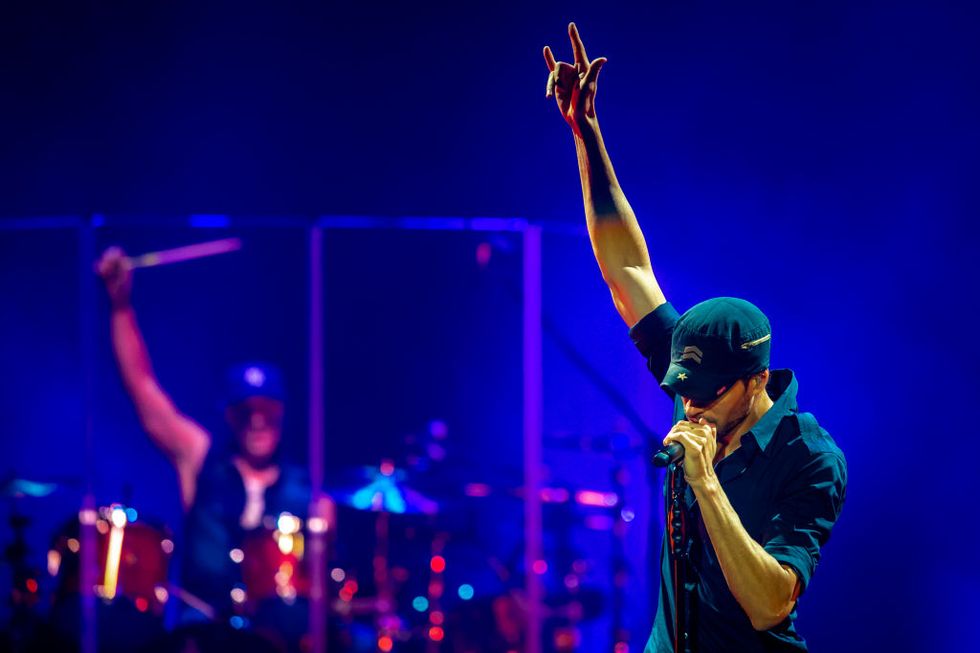 via: Getty Images
And it will make stops in Houston, Los Angeles, Toronto, New York, Miami and many more before wrapping Oct. 30th in Atlanta.
Of course, the shows will feature the artists' greatest hits...
But it will also include new material.
It seems that the pair are both very excited to embark on this journey together...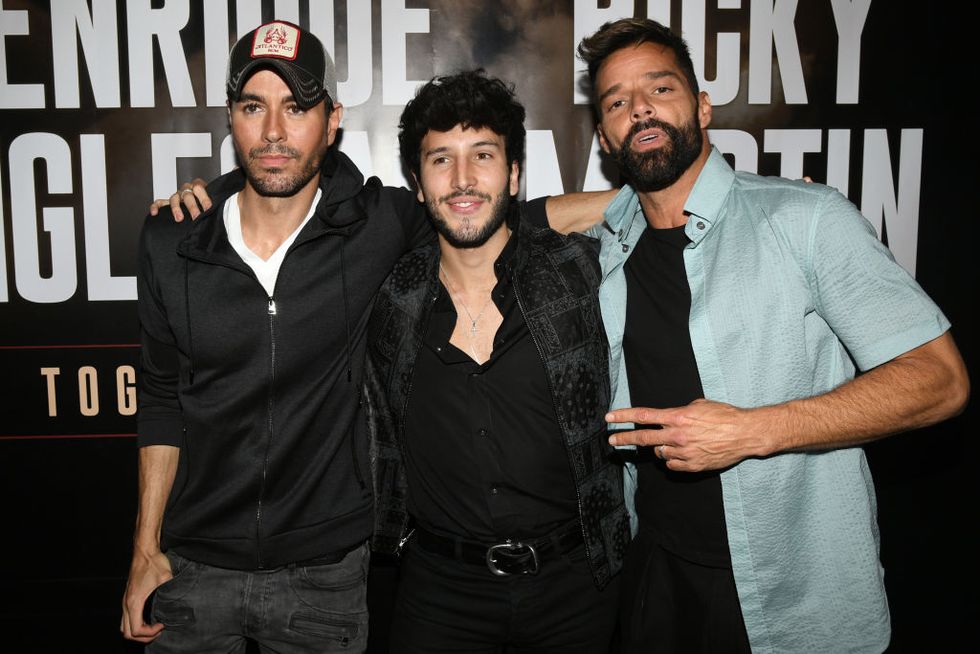 via: Getty Images
"We're both putting out new music too," Enrique
said during the event
, adding in Spanish, "This is a historic moment and we've been wanting to do this for a long time... The show will be spectacular."
The pair have always enjoyed touring...
I am so excited to announce my 2020 Tour with @enriqueiglesias and special guest @sebastianyatra!!!… https://t.co/HZ5ebOter7

— Ricky Martin (@Ricky Martin)1583362734.0
"There's nothing like standing on stage and feeling the power of thousands of people and getting up and to dance," Ricky added.
There is also a possibility of the pair recording a song together in the future...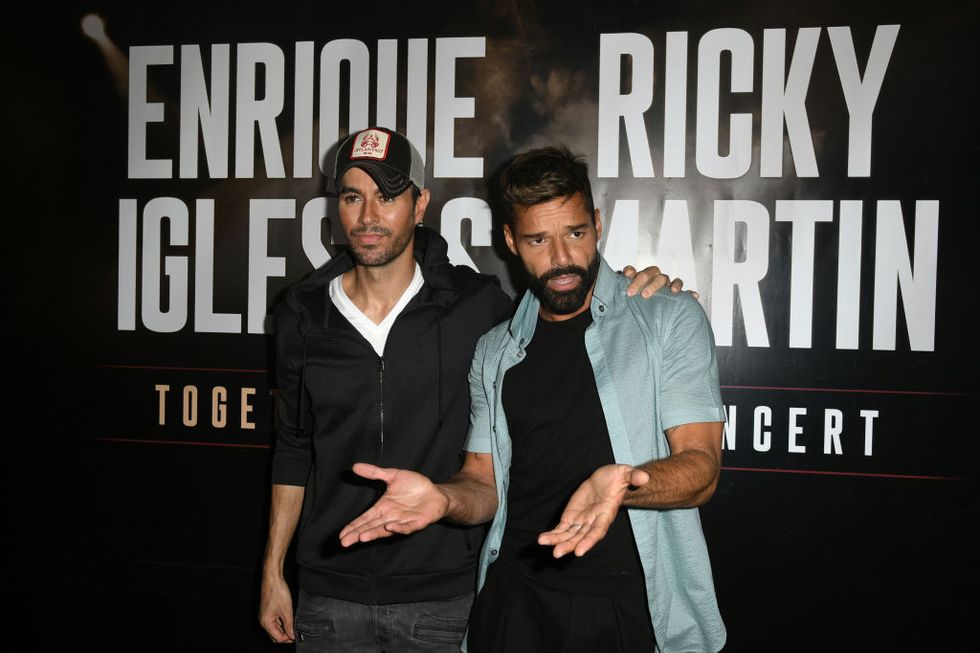 via: Getty Images
And this would mark the first time Enrique and Ricky would have worked together... which is something that truly
cannot
be missed! Make sure to stay tuned for further updates on this story.