Avengers star, Evangeline Lilly, caused quite the stir after she announced that she had refused to self-isolate amid all the coronavirus panic.
Finally, the star has responded to the incredible backlash she received.
Keep scrolling to hear what she said…
…And even more are self-isolating or practicing social distancing to alleviate the spread.

The twenty-six-year-old Frozen 2 and Happy Death Day actress revealed she has been diagnosed with the virus. "Hey guys, I tested positive for COVID-19 and have been in quarantine the last week," she wrote on her Instagram. "Unsure of what the next step is (been getting mixed info so will keep you posted) but obviously will remain in quarantine until told to do otherwise. I'm feeling better, but I will be posting some info that I hope will be helpful to some. Please feel free to reach out and ask me any questions."

The Game of Thrones star took to Instagram to reveal he had tested positive for the virus. "Greetings from Norway! Sorry to say that I, today, have tested positive for COVID19, Coronavirus. My family and I are self-isolating at home for as long as it takes. We are in good health – I only have mild symptoms of a cold," he wrote.

The star tweeted his fans about his diagnosis.

"Well. Here we are. 2 days ago we flew to Canada. I can admit when I'm wrong and I feel like I should have listened, but I didn't want to live in fear and I also trusted production that everything was better in Canada (it is as of now) so because production wasn't shutting down we left as advised. As the hours literally kept passing there were new rules, precautions etc to follow so my concern grew larger. "As of today we shot our first and only scene. The Prime Minister put more restrictions on and the production did the absolute right thing by shutting us down. It's safer for ALL THOSE THAT CAN to be home, and hunker down so we can stop the spread and keep our families and friends and people next to us healthy."

"Staying home is my superpower, and yours! Please everyone take care of yourself, your loved ones and us all. This situation should not be taken lightly," she wrote on Instagram. "The sooner we all stay home and keep ourselves from catching this Very contagious virus the sooner we can go back to our lives without losing lives."

The star appears to be working from home amid the medical crisis. "Might have a new co-host this morning!"

"self(ie) quarantine. stay inside kids. one day at a time."

"Delighted to hunker down with this crew… at least we'll be laughing the entire time! #blessed#grateful #springbreak2020 #family Not today #coronavirus," the writer, director, and actress wrote on Instagram.

"I love staying home … until someone tells me I have to. Tell me something good … let's stay positive we're in this together."

"Heart and Soul. With clean hands. Over and over. For however long. X, SJ."

"Wash your hands, social distance, cough into your sleeve… and enjoy yourself. Happiness is good for your immune system."

"Annnnd I'm already bored lol."

"So I talked to some doctors and scientists. It's not the easiest for everyone right now but the kindest/healthiest thing we can do is self-quarantine and not hang out with people over 65 and in large groups. "I wish I could see my parents and grandmas right now but it's much safer to not so I don't get them sick in case I have it. I'm hanging at home with my dogs. I love you world, we'll all get through this. Trust me, I talked to God —she said we're gonna be ok."

Both Hanks and his wife tested positive for coronavirus. They have now been released from the hospital. "Hello folks. @ritawilson and I want to thank everyone here Down Under who are taking such good care of us. We have Covid-19 and are in isolation so we do not spread it to anyone else. "There are those for whom it could lead to a very serious illness. We are taking it one-day-at-a-time. There are things we can all do to get through this by following the advice of experts and taking care of ourselves and each other, no? Remember, despite all the current events, there is no crying in baseball. Hanx."

But some celebrities have been taking to social media for all the wrong reasons.
Vanessa Hudgens took to Instagram to share some rather bizarre opinions on the virus – and the internet isn't happy.

In it, Hudgens makes some rather ignorant and off-color remarks about the pandemic. Here it is in all its … glory?

Evangeline Lilly was another famous face to also come under fire as she had refused to self-isolate herself and her children.

With the caption: "Just dropped my kids off at gymnastics camp. They all washed their hands before going in. They are playing and laughing. #businessasusual"


And, with businesses and schools closing around the world because of the virus outbreak, Lilly's stance provoked some serious anger among her followers.


People were not happy with the actress…
One Instagram user wrote, "Don't be silly please. It is serious", while another commented, "I urge you to reconsider your selfish and ignorant stance. You won't forgive yourself if your mother is to suffer as a result of your stupidity."

And she has now apologized for her first post and said that she is "helping to flatten the curve".

She goes on to state that it was two days after the post that the directives changed. She wrote "Hello everyone. I am writing you from my home where I have been social distancing since Mar 18th – when social distancing was instituted in the small community where I am currently living."

She continued writing "Two days later, those directives changed and, despite my intense trepidation over the socioeconomic and political repercussions of this course of action, PLEASE KNOW I AM DOING MY PART TO FLATTEN THE CURVE, PRACTICING SOCIAL DISTANCING AND STAYING HOME WITH MY FAMILY."

"I want to offer my sincere and heartfelt apology for the insensitivity I showed in my previous post to the very real suffering and fear that has gripped the world through COVID19. Grandparents, parents, children, sisters and brothers are dying, the world is rallying to find a way to stop this very real threat, and my ensuing silence has sent a dismissive, arrogant and cryptic message."

Admitting that she was also scared herself. "My direct and special apologies to those most affected by this pandemic. I never meant to hurt you. When I wrote that post 10 days ago, I thought I was infusing calm into the hysteria. I can see now that I was projecting my own fears into an already fearful and traumatic situation."

"I can see now that I was projecting my own fears into an already fearful and traumatic situation."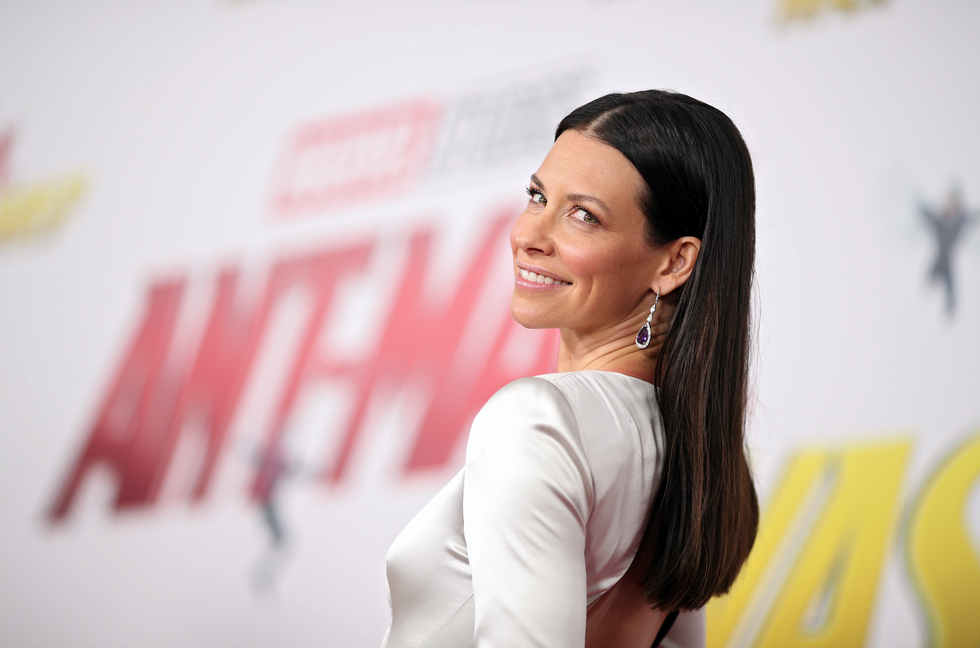 "I am concerned for our communities – small businesses and families living paycheck-to-paycheck – and I am trying to follow responsible recommendations for how to help."

"When I was grappling with my own fears over social distancing, one kind, wise and gracious person said to me "do it out of love, not fear" and it helped me to realize my place in all of this. Sending love to all of you, even if you can't return it right now."