We know dogs that can be pretty resourceful, but how many do you know that own a bus pass and regularly commute by themselves. Before you answer "none," take a look at Eclipse and her wonderful story.
Other dogs might bark at cars, but this pup's riding in them.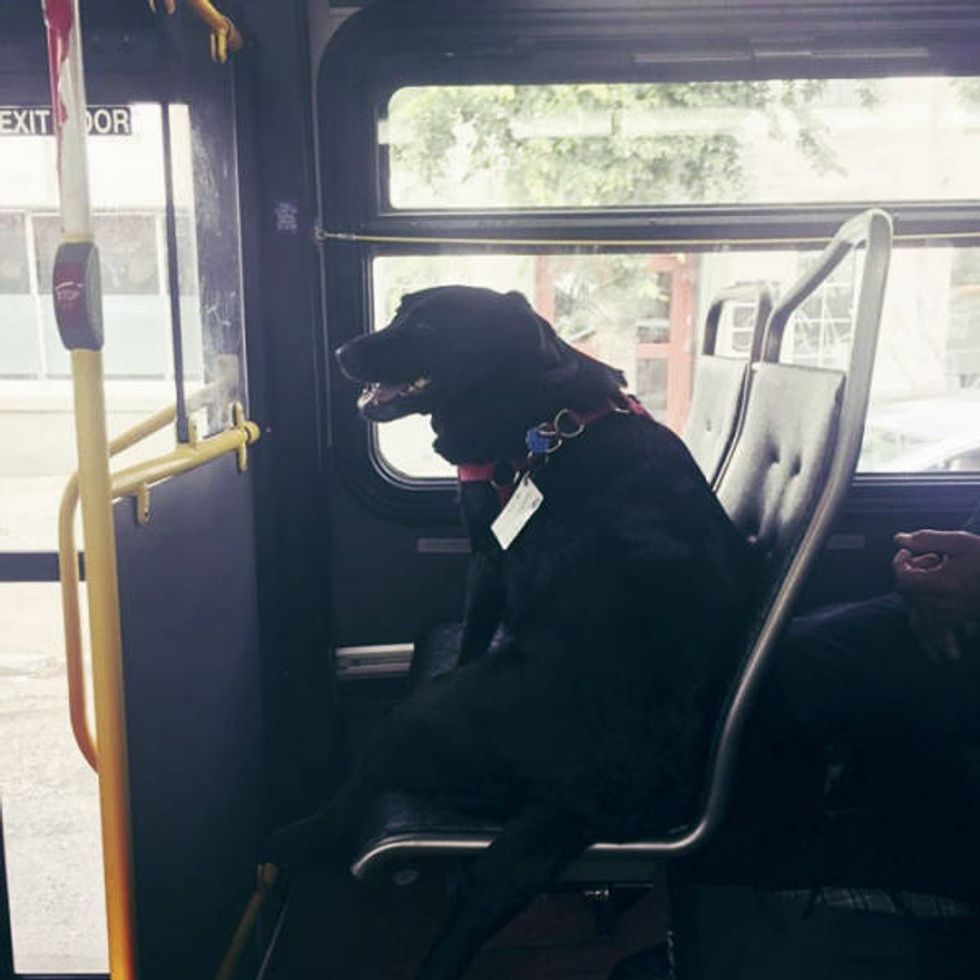 via: Facebook
Well, a bus, actually. If you're on the D line in Seattle, you might just come across one passenger that's a little furrier than the others.
Her name's Eclipse, and this black lab is something special.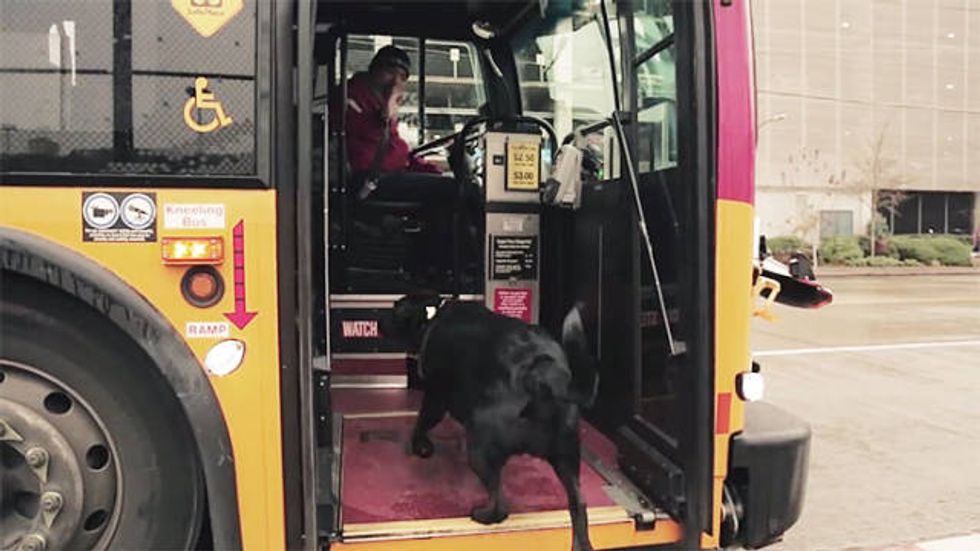 via: Facebook
She's a fixture on the bus every day. While you've probably seen animals on buses and trains before, you've probably never seen one as independent as she is.
She rides solo after months of riding with her human.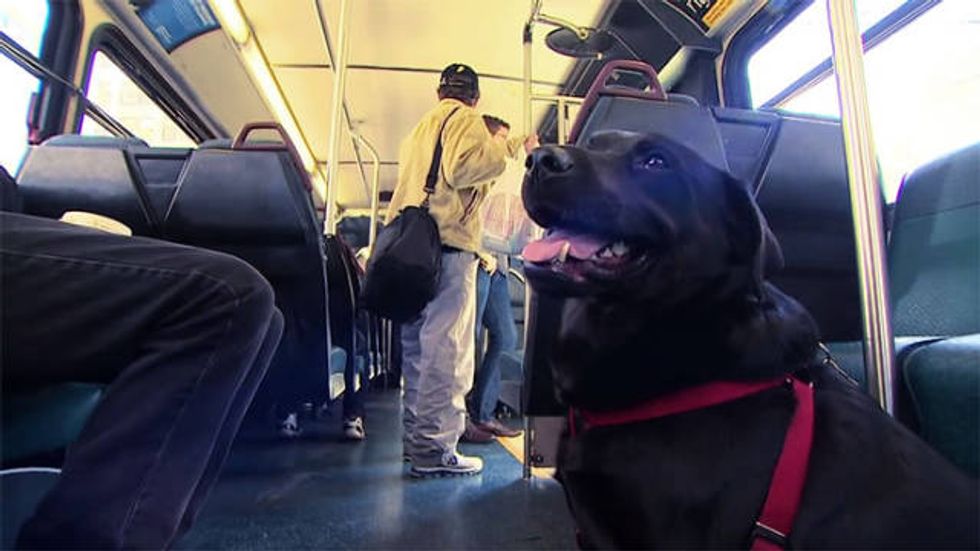 via: Facebook
Eventually, Jeff Young, her owner, realized that she was essentially ignoring him the whole time out of the house until they got to the park.
After some careful consideration, he clipped a bus pass to her collar and let her make the trip alone!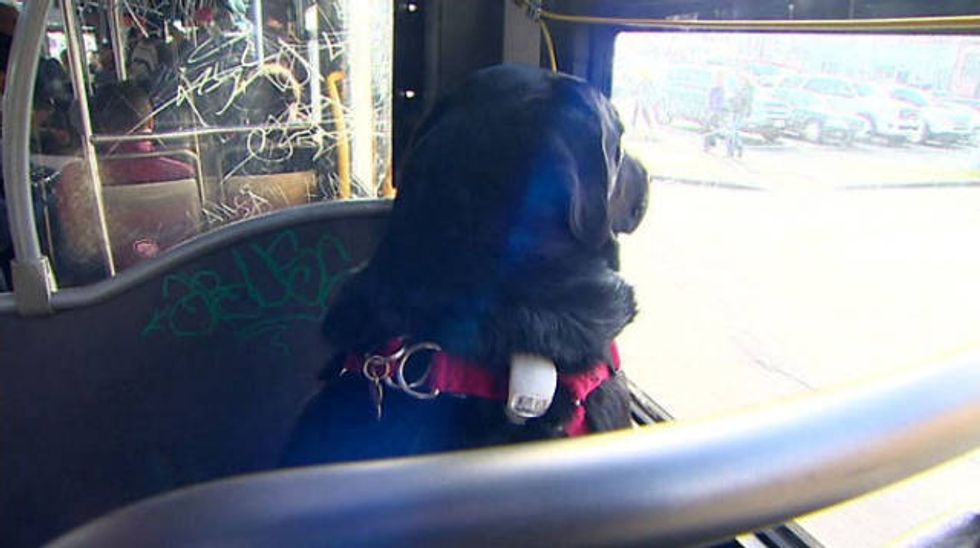 via: Facebook
Only, as you can imagine, there are a lot of people looking after her, including the driver, so she's not really "alone." What a brave dog!
The first time she rode alone, it was an accident.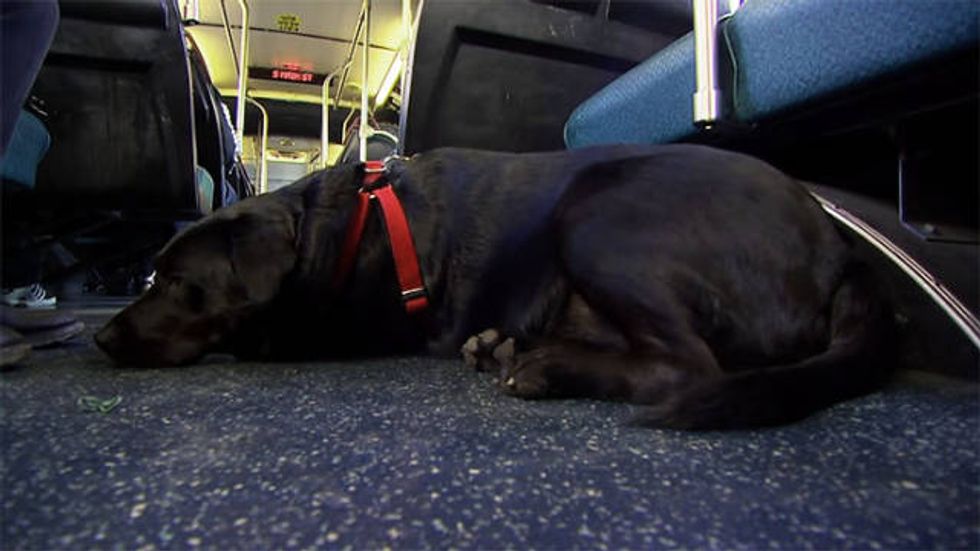 via: Facebook
She got on the bus before Jeff did, and the bus took off without her. He found her at the park and realized she had no problem making the trip alone.
Now she rides with many other regulars, so it's pretty much like a family when she's aboard.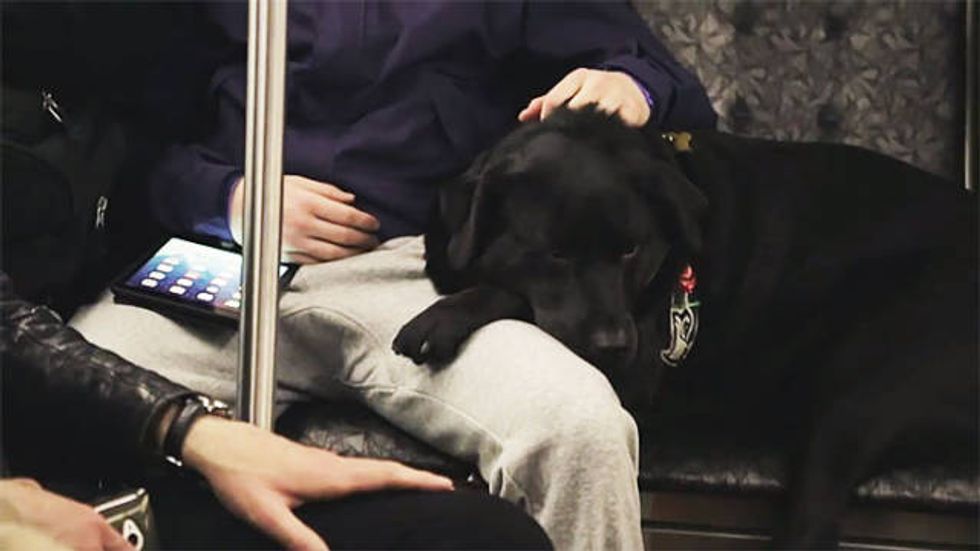 via: Facebook
Jeff doesn't worry one bit about her. She's got friends on the bus and friends at the park to look after her, and she's chipped as well!
The ride's only four stops, but Jeff thinks the bus is actually safer than walking due to the cars and foot traffic.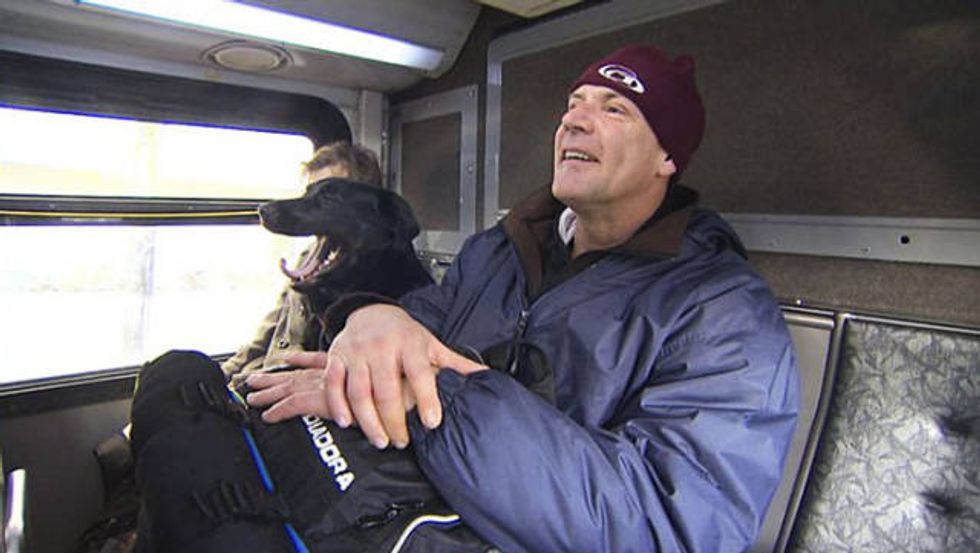 via: Facebook
Many of us would get an uneasy feeling about this, but Eclipse really seems to know what she's doing!
The county allows animals on the bus at the driver's discretion.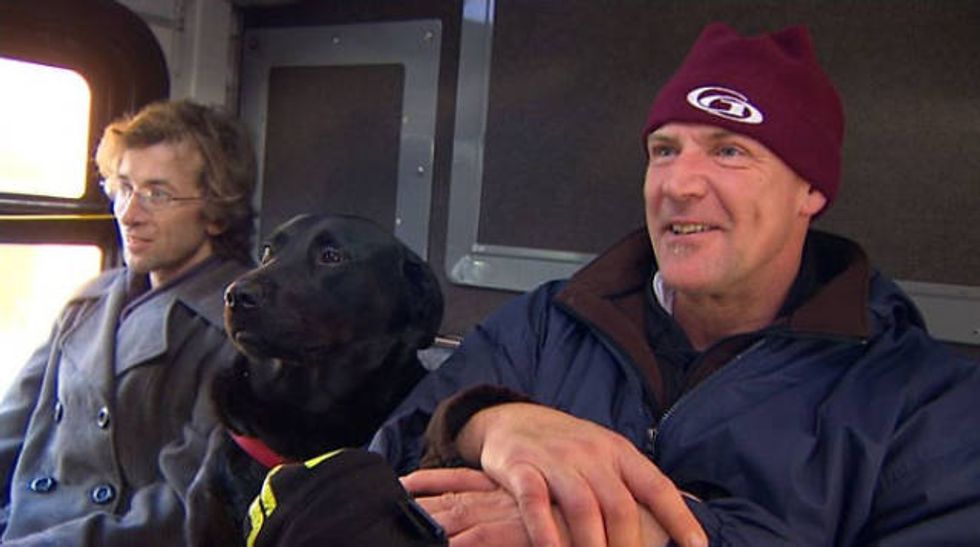 via: Facebook
And since Eclipse is BFFs with pretty much everyone on the route, that's never an issue. She's always the most popular rider.
Jeff still rides with her or walks every chance he gets.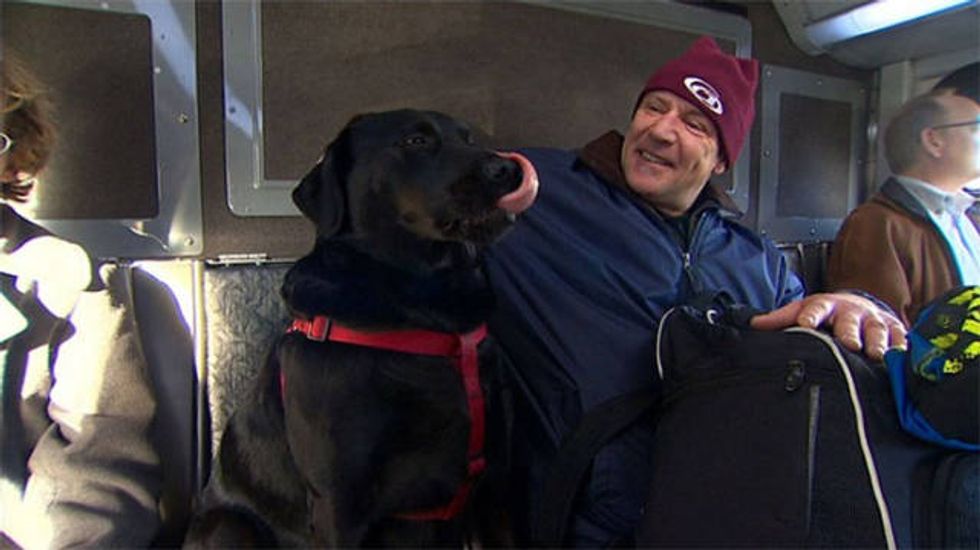 via: Facebook
But he also thinks that Eclipse really likes being on her own for these adventures every once in a while.
"She makes everybody happy. How could you not love this face?"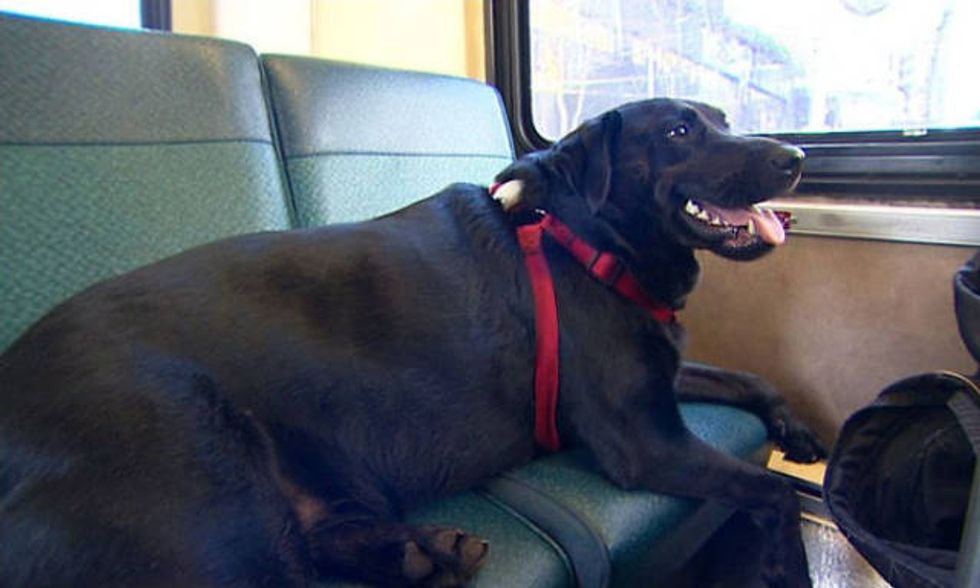 via: Facebook
Don't you wish every bus had a dog like this? I mean, assuming you're not allergic to dogs or anything like that. What's not to like?
See Eclipse in action right here!