A video has recently gone insanely viral that looks a bit like Paranormal Activity, but that is, in fact, parent normal activity.
Tyrone and Caryn Morris, of Durban, South Africa, had friends over for dinner recently and while everyone was relaxing, Caryn was trying to put their 15-month-old son to bed who, unfortunately, wasn't having it.
"We had guests at home for dinner and because he sensed people around he was moaning and wanted to get out the cot," Caryn said. "Every time I walked out the room he would stand up and moan."
So she did what any desperate mom would do — she went full Mission: Impossible to make her escape, as you'll see in the video below.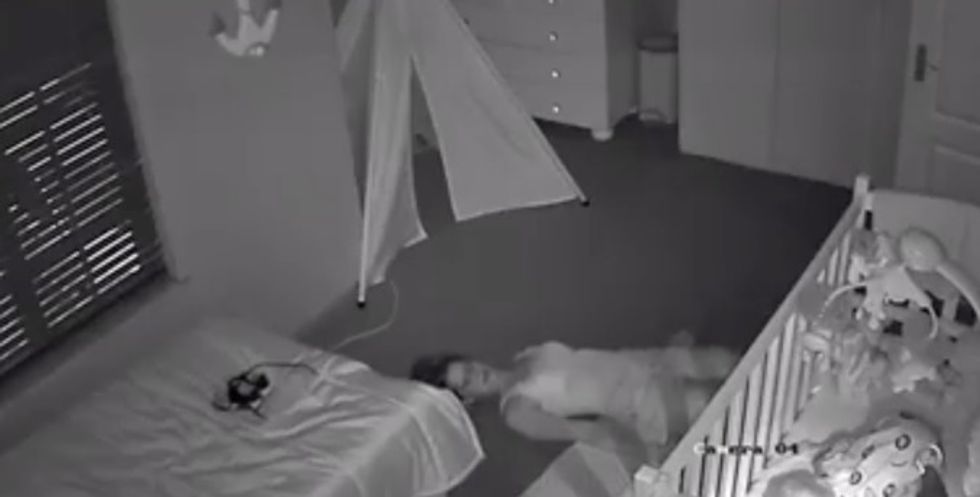 Tyrone writes, "The best thing about having cameras in your house is watching your wife trying to exit the room after putting your son down!! Sometimes you have to use your initiative for your exit!! PS The SA Army are calling me for you to do training on the reverse leopard crawl!"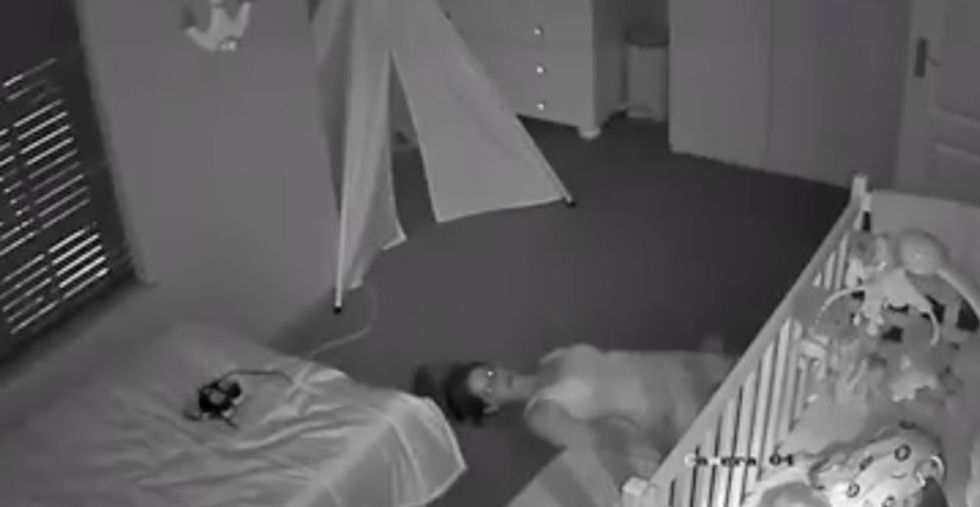 "I slithered a little bit and he still remained on his side," Caryn said. "Before I knew' I made it out the door and he hadn't moved. I was too nervous to go back in the room to see if his eyes were open."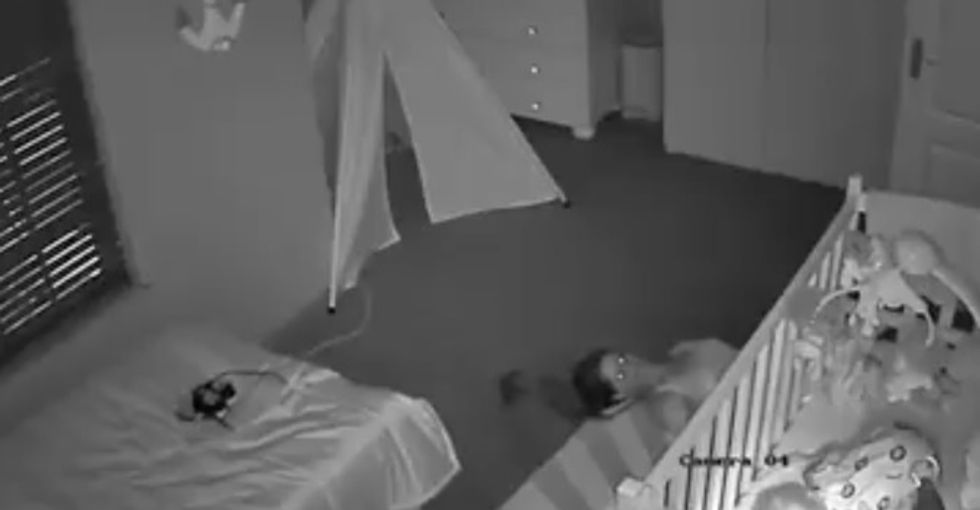 Tyrone showed the hilarious video to their friends and decided to share it on Facebook, where it quickly went viral with more than 11 million views and counting, and for good reason.
More than 36,000 people have left comments, most tagging other parents who have been in the same position — literally.




Proof that, much like animals who evolve to evade capture by predators, parents evolve and change too in order to avoid detection. Mission complete!