These days, Apple is leading the way in terms of technology and gadgets. Not only do they make phones, computers, laptops, watches and iPods, but, recently, they also made the decision to jump into the world of television streaming. The company has announced the launch of Apple TV +, which will surely test the loyalty of Apple users in the coming months.
The launch event was star-studded, with the likes of Oprah Winfrey and J.J. Abrams in attendance. But one celebrity has been the talk of the town since making an appearance at the event to announce her Apple-produced TV show. But it wasn't the show that got everyone talking...
Jennifer Aniston is the most recognized actress in Hollywood.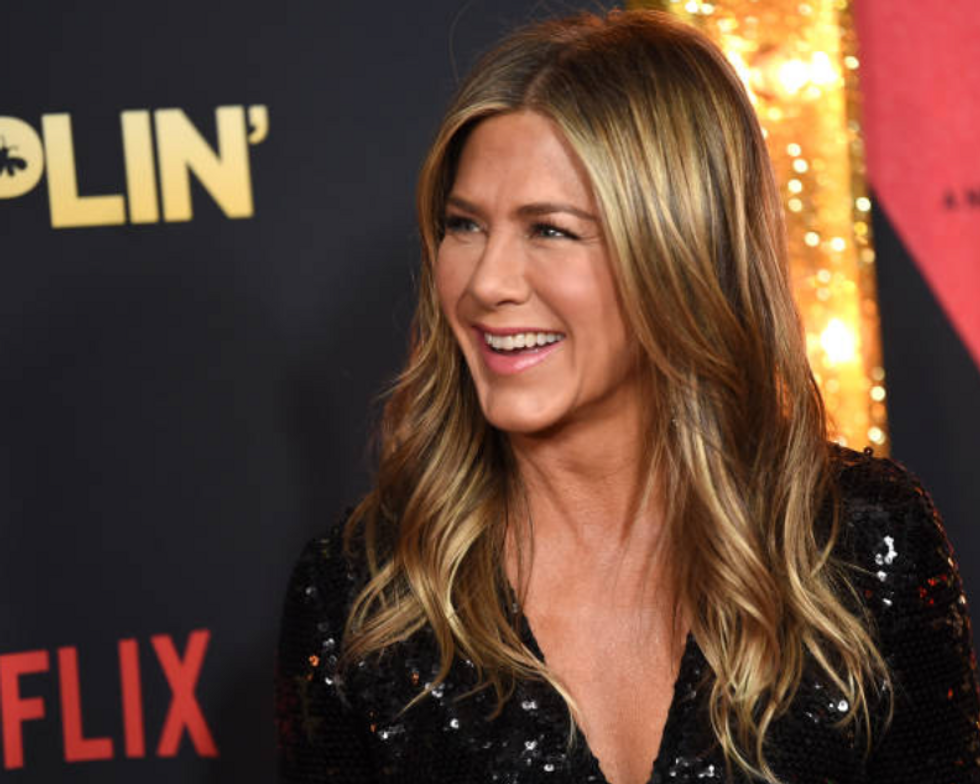 via: getty
Or, at least, one of them.
And she certainly has a lot of work under her belt.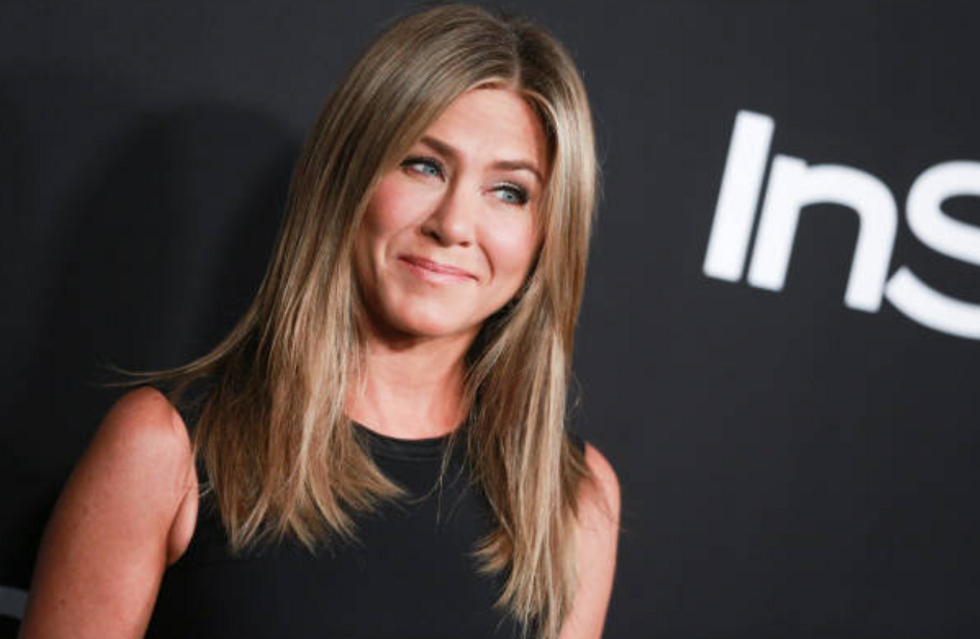 via: getty
Although many people brand Anniston as a comedic actress, she has proven time and time again that she is a diverse and exciting performer.
And she's still killing it.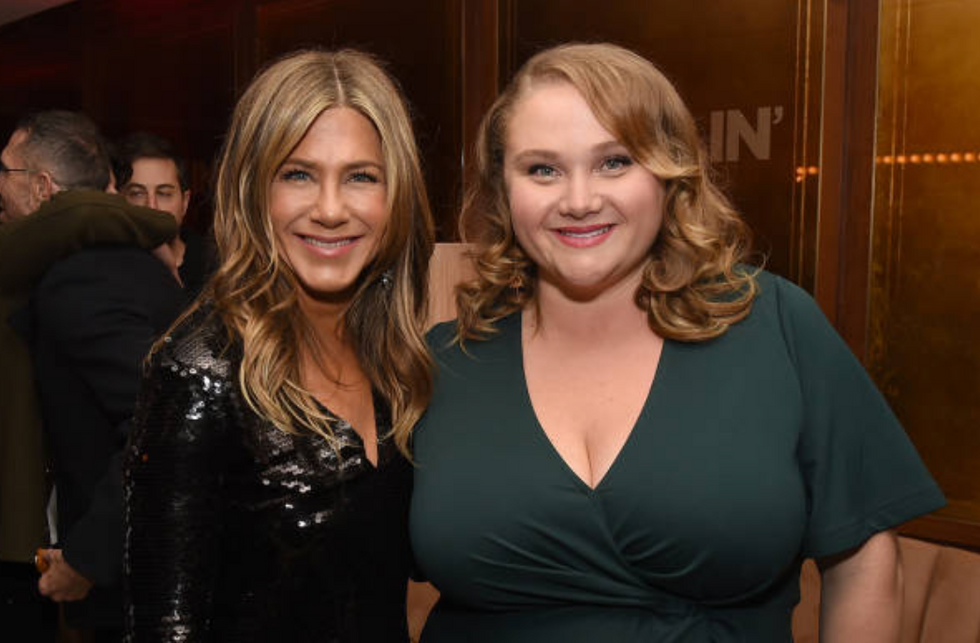 via: getty
Recently, the actress starred in the Netflix movie, 
Dumplin',
wherein she played a proud and overbearing pageant mom.
But she is also known for being in a range of films.
Beyond the world of Netflix, the actress has stolen the show in films such as Horrible Bosses, The Break Up, We're the Millers and Cake.
In which she was a revelation.
Seriously guys, go and watch Cake if you haven't already, Aniston is amazing in it!
But there is one role that will always define Aniston's career...
She'll forever be Rachel Green in our hearts!
It's the role that made Aniston the star that she is today!
Aniston made her first appearance as Rachel in the iconic sitcom, Friends, in 1994 and she continued in the role for 10 years.
And Rachel was pretty awesome!
Rachel was (and still is!) one of the greatest characters written for a TV show!
She had some amazing moments.
Over the show's decade-long run, Rachel had many iconic scenes.
Some were funny, and others were well-and-truly heart-warming.
What's your favorite moment from Friends? There's a lot to choose from! Here's our top ten!
Smelly Cat.
Of all the Friends characters, Phoebe was known to be the most eccentric, but she's also the most adorable in our eyes. One of the show's longest running gags involves Phoebe's original song, "Smelly Cat", about... a cat that smells. It's better than it sounds, we promise...
The Holiday Armadillo.
Another hilarious moment in the show comes in the form of Ross's portrayal of "The Holiday Armadillo", a figure that Ross created in hope of educating his son about Hannukah. We'd be all ears.
Chandler and Monica are the sweetest!
Not all iconic moments on the show were funny ones. One of our favourite scenes is when Chandler finally admits that he's in love with Monica. We love them!
Pivot!
This scene remains one of the best! Who else but the Friends cast could turn something as simple as moving a sofa into something so funny?
We couldn't forget about Ross' sandwich.
This is a moment of (hilarious) anger that we can definitely relate to. Ross's sandwich is unceremoniously eaten by a work colleague. MY SANDWICH.
The birth of Phoebe's Triplets is a lovely moment on the show.
Phoebe decides to carry her brother's children, and after some hilarious scenes involving a heavily-pregnant and meat-hungry Phoebe, the show presented us with a bittersweet moment when Phoebe realizes that the triplets would have to go back to their parents... We're not crying, you are.
The red sweater.
After everyone discovers that Rachel is pregnant, speculation over who the father might be leads the rest of the cast to a mysterious red sweater. In the end, it is Ross who claims the piece of clothing, confirming something that we were all hoping for. Ross is the father! Joey's face is priceless!
"How you doin'?"
This will forever be our choice of pick-up line.
Emily.
When Ross announced that he would be marrying his British girlfriend, Emily, fans of the show were heartbroken. Or they were, until Ross accidentally said Rachel's name at the altar, confirming just how much he still loved and cared for her. Yessssss!
The infamous leather pants.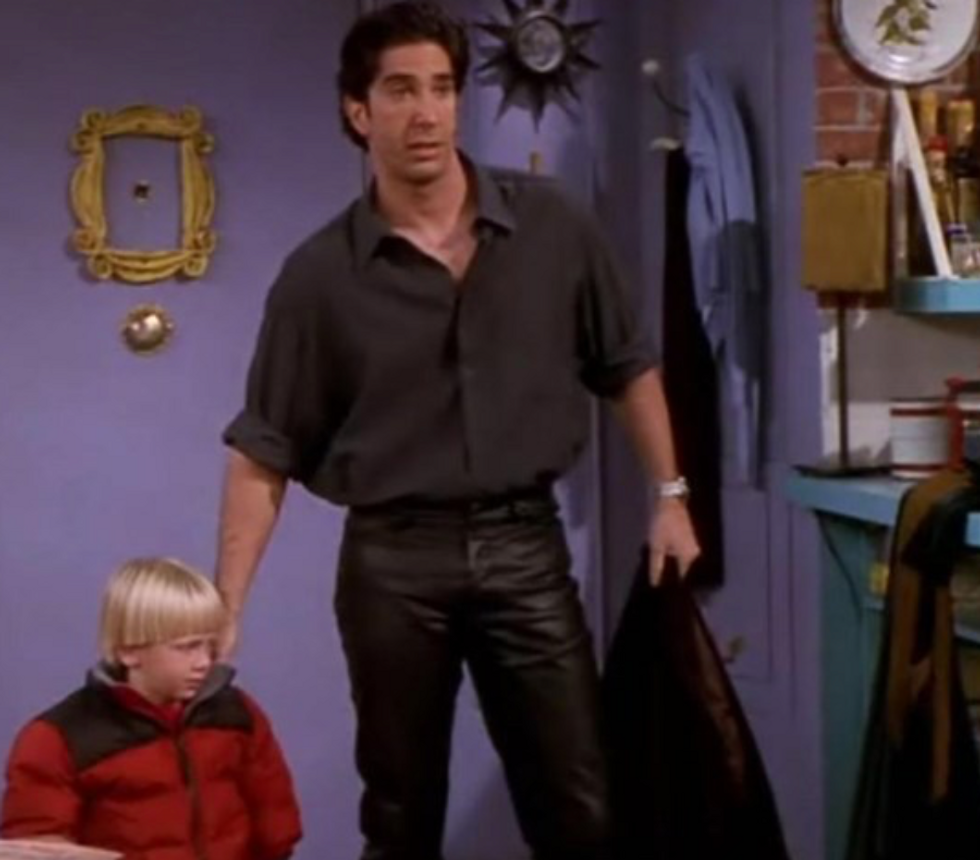 via: newidea
This iconic sequence comes from a 1999 episode, in which Ross dons a pair of skin-tight leather jeans for a date. Of course, the date goes terribly, but this episode provides some great laughs! We have to admit... we're not really a fan of the look.
But it seems that someone liked the look of those pants.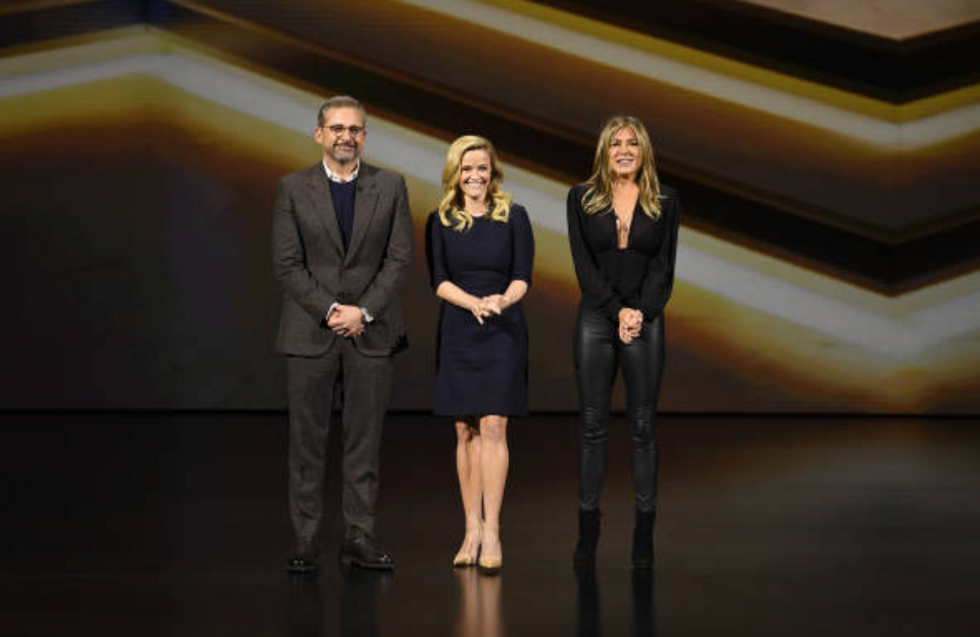 via: getty
Despite all the laughs that those pants have given to the world, it seemed that Jennifer Aniston had always had her eye on them, as was confirmed at the Apple TV + launch, when the actress wore a pair herself!
And she looked much better than Ross did. Sorry, Ross!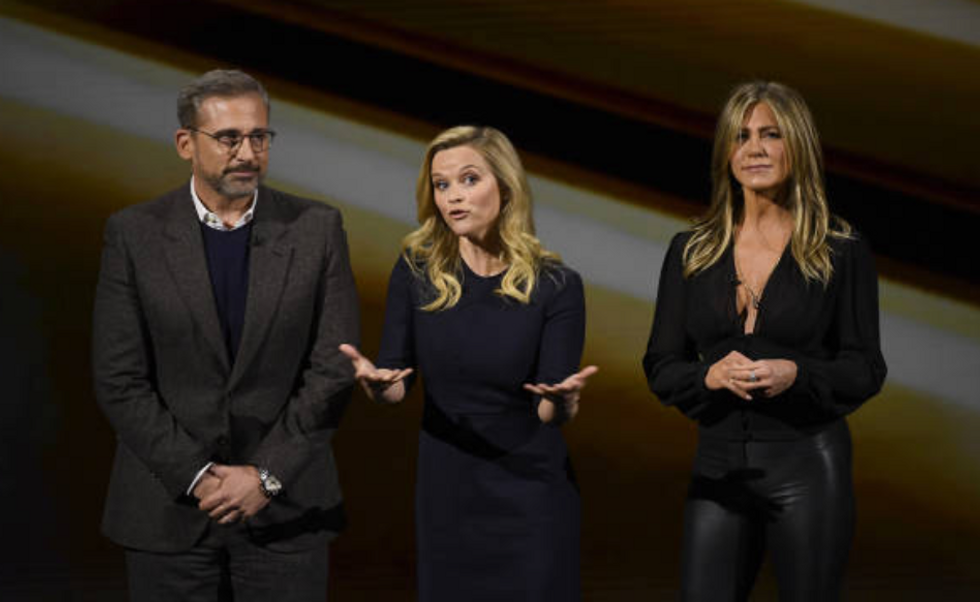 via: getty
Of course 
the fifty-year-old actress looked amazing in the pants. When does Jenifer Aniston 
not
look great?
But it seems that many people just couldn't get past how similar the pants were to Ross'.
Immediately after the event had closed, people began joking about the similarity.
It didn't help that she also wore a black shirt.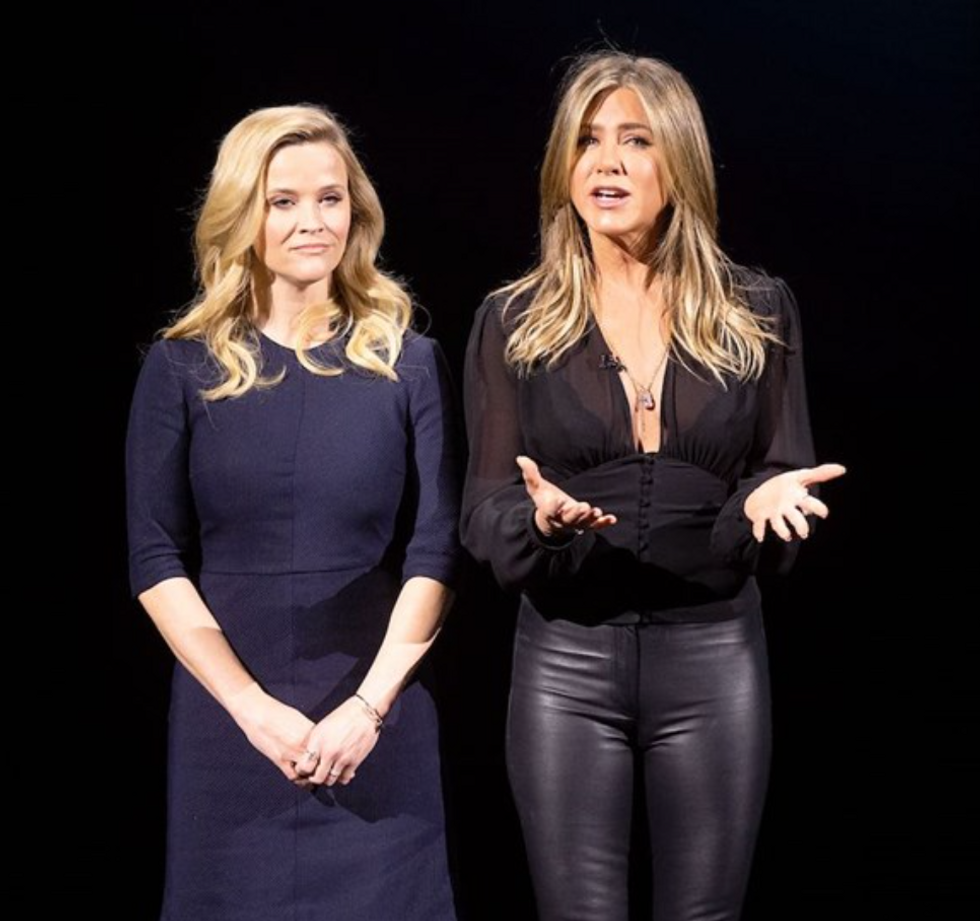 via: getty
Almost as if Aniston were in on the joke herself, she also decided to wear a black shirt with the pants, again channelling her TV husband.
I guess Friends will always be wherever she goes.
Aniston probably has Friends references thrown her way every day. But that just shows how much of a landmark the sit-com really is!
Now she has a new show coming out.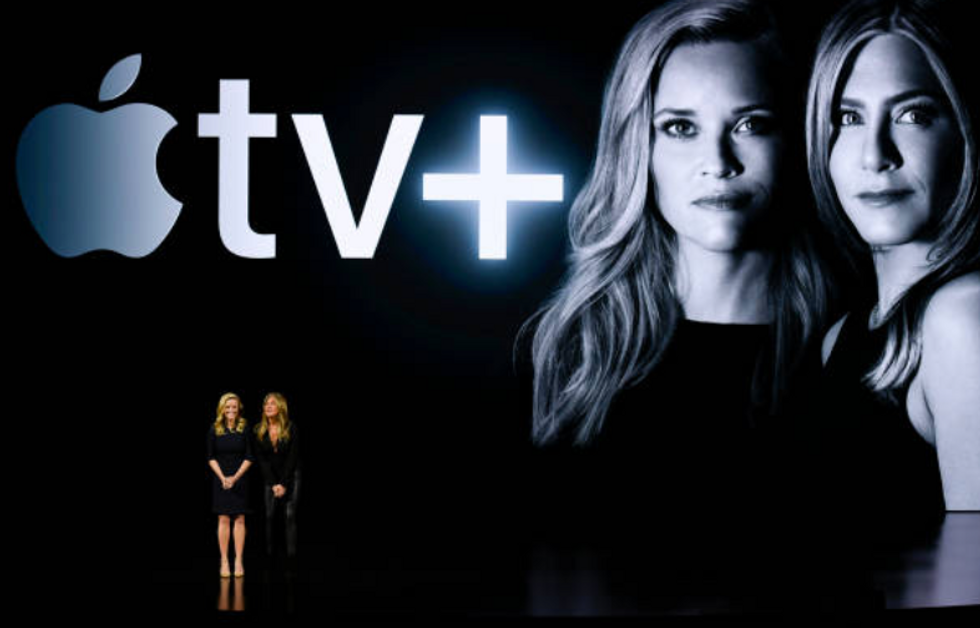 via: getty
While she will always be Rachel to us, Aniston still continues to work to this day. Recently, the actress attended the Apple TV + event to announce her new show with Reese Witherspoon.
It's not exactly Friends, but it still sounds good.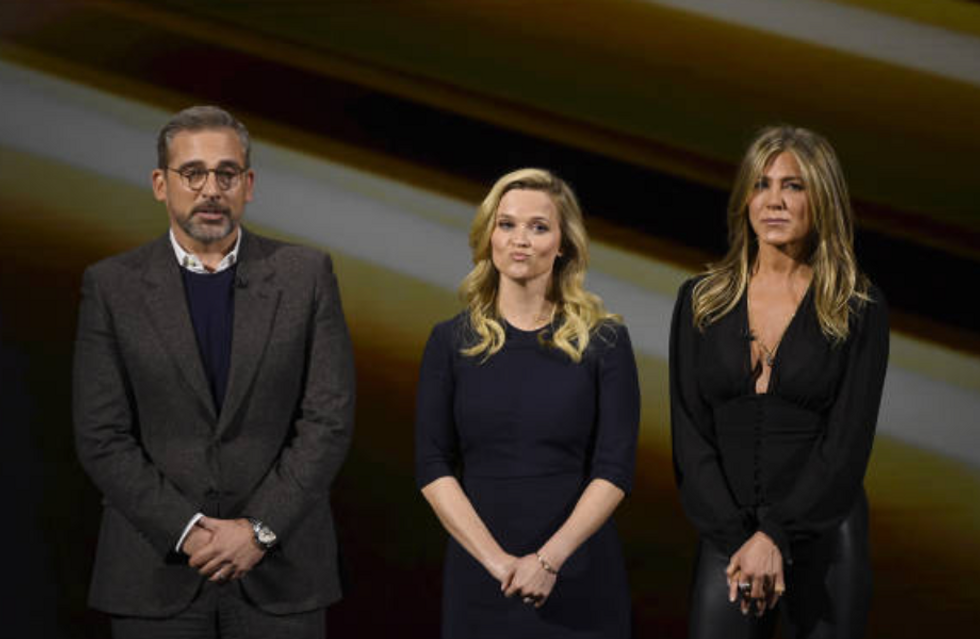 via: getty
Aniston's new show is called
The Morning Show,
and it will focus on a group of broadcasters working in the world of morning news.
And the cast sounds amazing!
But let's hope she doesn't wear any leather pants...
Or this joke will continue to thrive for months to come.
We're sure that the show will be a hit!
And we can't wait to see Aniston on our screens once again! Will you be watching?