Some of the best sketches on Saturday Night Live are when the actors can't help but start cracking up and, like a yawn, the laughing is contagious.
That's exactly what happened this weekend when SNL alum Jason Sudeikis' character came back to introduce his new "sexy" girlfriend Regine, played by Fred Armisen, to his friends.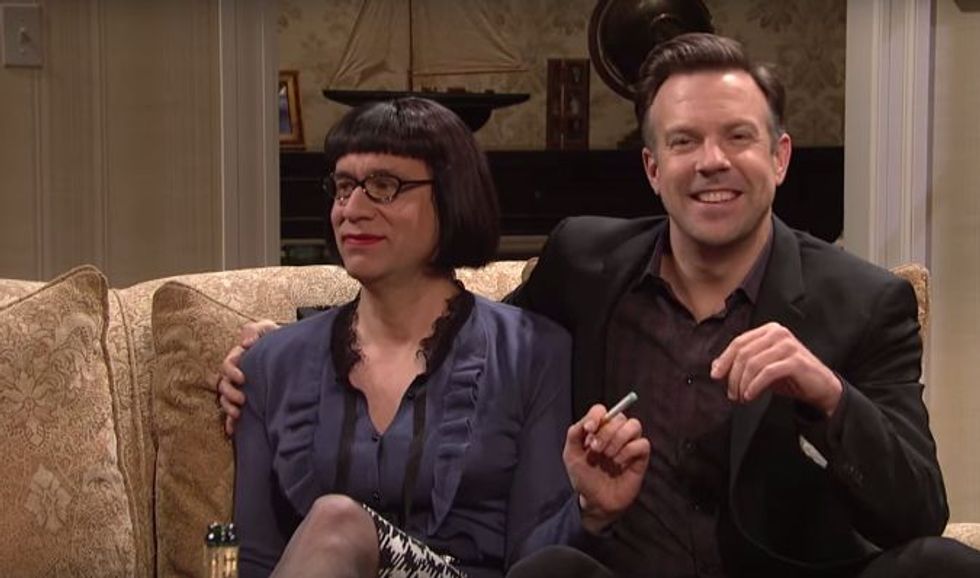 via: YouTube
She's pretentious, sensuous, and extremely sensitive to the touch, so much so that it will make you slightly uncomfortable and possibly turn you off of guacamole forever.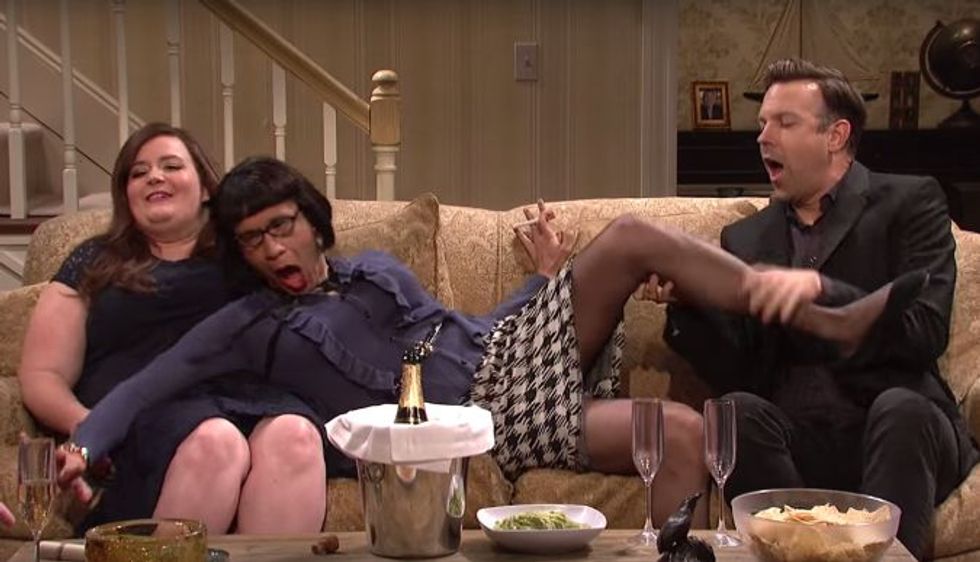 via: YouTube
And once actress Vanessa Bayer (understandably) starts to laugh, well, the seal was officially broken.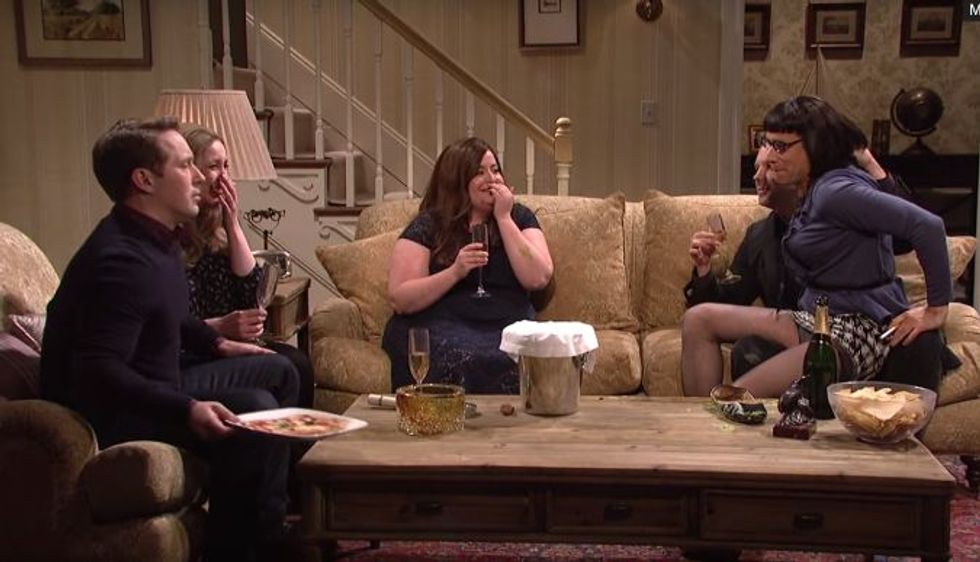 via: YouTube
Good luck keeping a straight face.