The Super Bowl is one of the most watched television events of the year, with dedicated sports fans and newbies alike tuning in. Aside from the actual game, though, one of the most important aspects of the production is the half time show. It's when one of the biggest artists of the year plays a mini-concert which is broadcast to literally millions of people around the world.
These half time shows have long been a subject of controversy. Sometimes they're criticised as "too sexy" for a slot intended for family viewing, other times the choice of artist can seem a little suspect. This year the honour went to pop-rock giants, Maroon 5. The band played alongside rap artist (and boyfriend and baby daddy to a certain Jenner) Travis Scott.
Often the half time show divides viewers - but this year, it seems audiences around the world were all saying the same thing about the show.
The Super Bowl is one of the biggest sporting events of the year.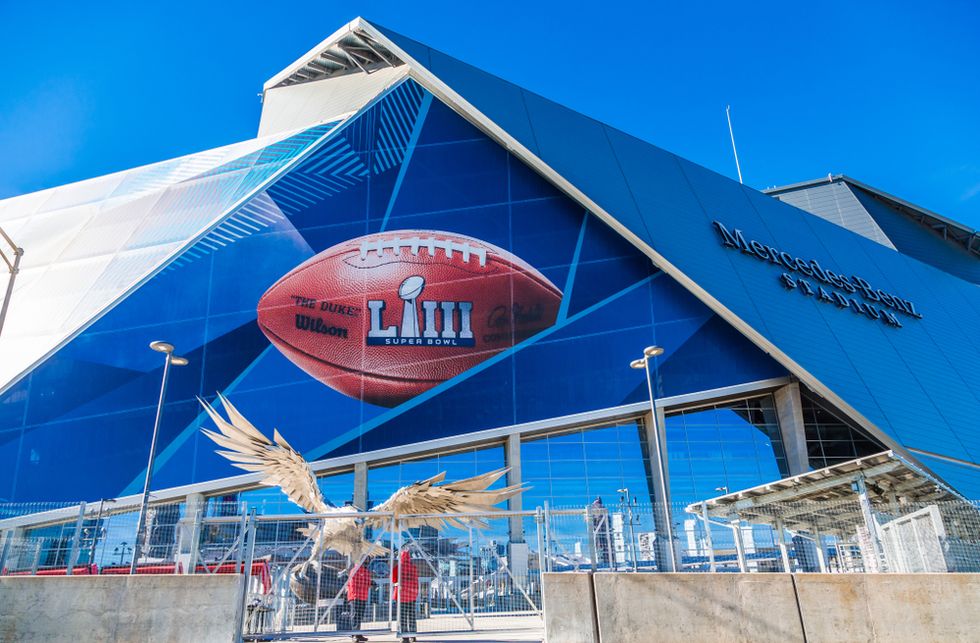 via: Shutterstock
It's the annual championship game of the National Football League in the US, and is so named because of the stadium where it takes place.
It's also one of the biggest TV events.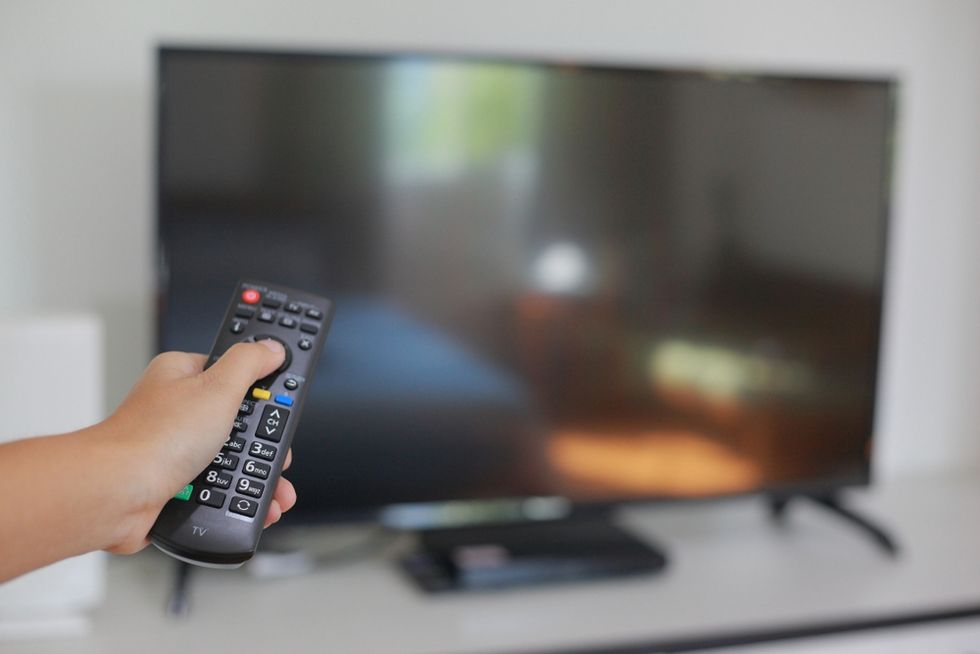 via: Shutterstock
Since its 1920 inception, the Super Bowl has been watched by large numbers. In 2017, the show drew 111.9 million viewers during its CBS broadcast.
Alongside the football, though, there are many other Super Bowl attractions.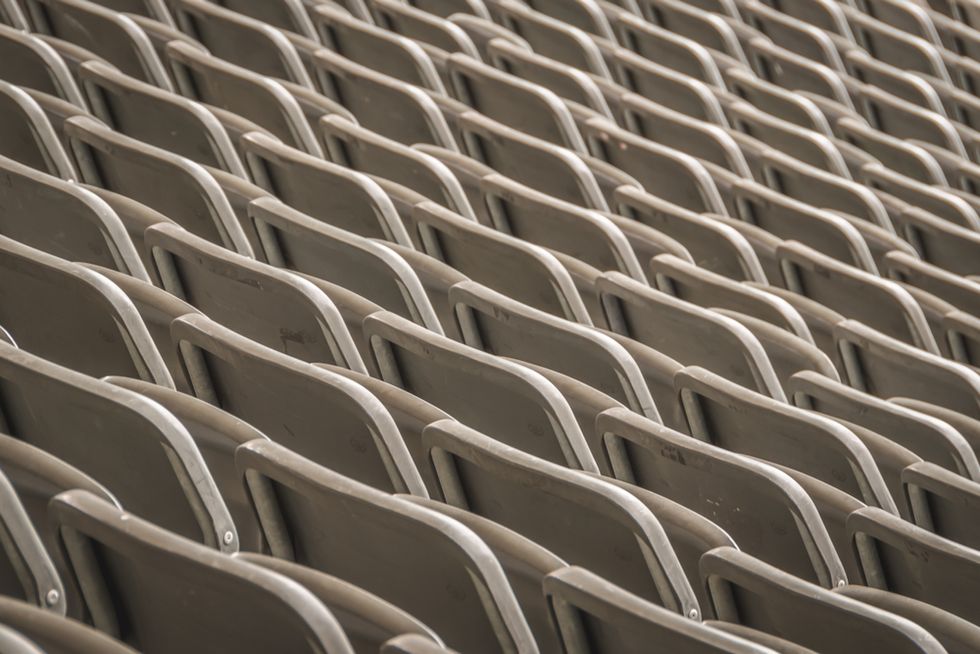 via: Shutterstock
The main one being the half time show. This is where one of the biggest pop music artists will play a mini stadium concert, with similar high levels of viewership.
The tradition of the Super Bowl half time show dates back to 1967.
The show represents a giant link between the more niche events of the sport and wider popular culture, and is credited with turning the Super Bowl into the phenomenon it is today.
Legendary acts have graced the stage for the half time show.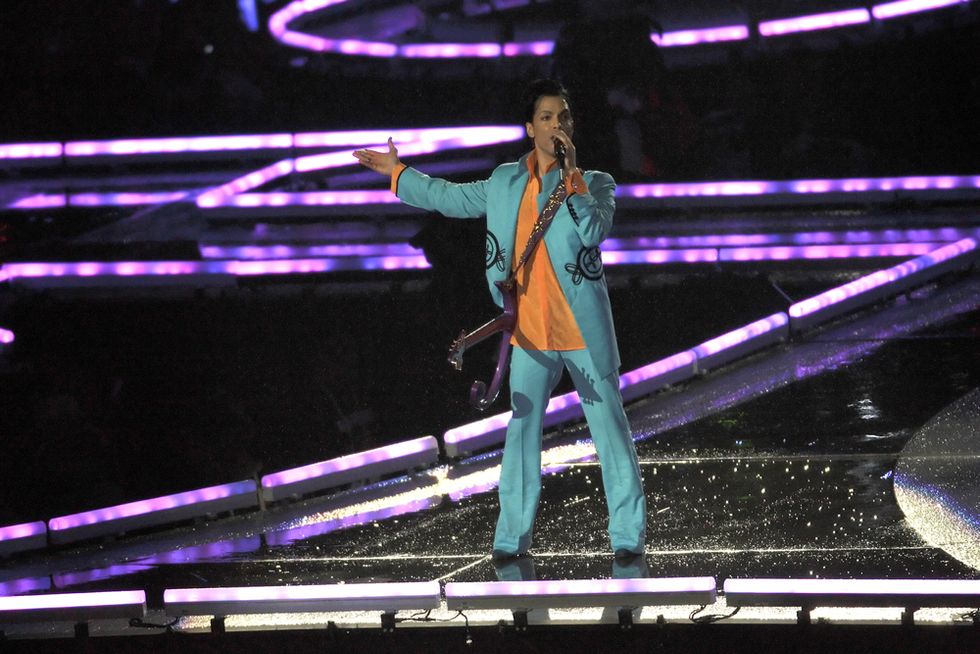 via: Shutterstock
Here's Prince performing at the Super Bowl half time show in 2007 - truly an icon.
Name a huge star, and it's highly likely they've been a part of the Super Bowl half time show.
For example, Beyonce, who performed in 2013 to universal acclaim - although, is anyone really surprised about that?
Katy Perry's 2015 stint was record breaking.
It's thought to be the most watched musical event ever, and also featured Missy Elliot and some cartoon sharks.
Here's Bruno Mars playing in 2014.
So you get the idea - the Super Bowl half time show is a super big deal. It's not just a regular live TV appearance or concert. It's a cultural event.
The half time show is no stranger to controversy.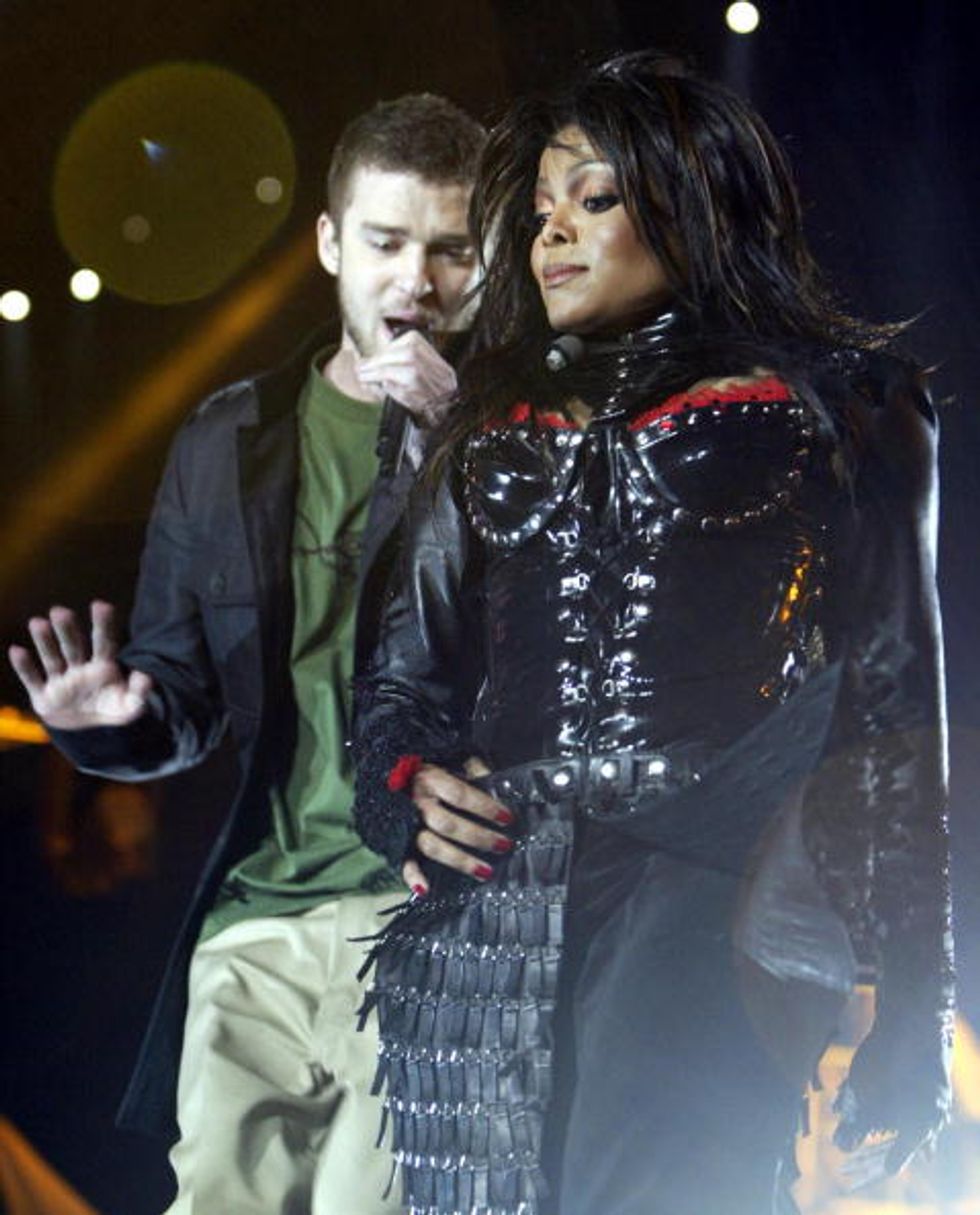 via: Getty Images
In 2004, Janet Jackson sang alongside a young Justin Timberlake. Timberlake ended up exposing Jackson's breast on stage, which caused an absolute uproar with the viewing public.
Even more controversial?
Timberlake was invited back to perform for the 2017 half time show, while Jackson's career never fully recovered from the incident.
Whatever happens, the half time show is always big news.
But what happened this year sort of blew prior years right out of the water - but not for any reasons you may expect.
Now let's get into the background to this year's controversy.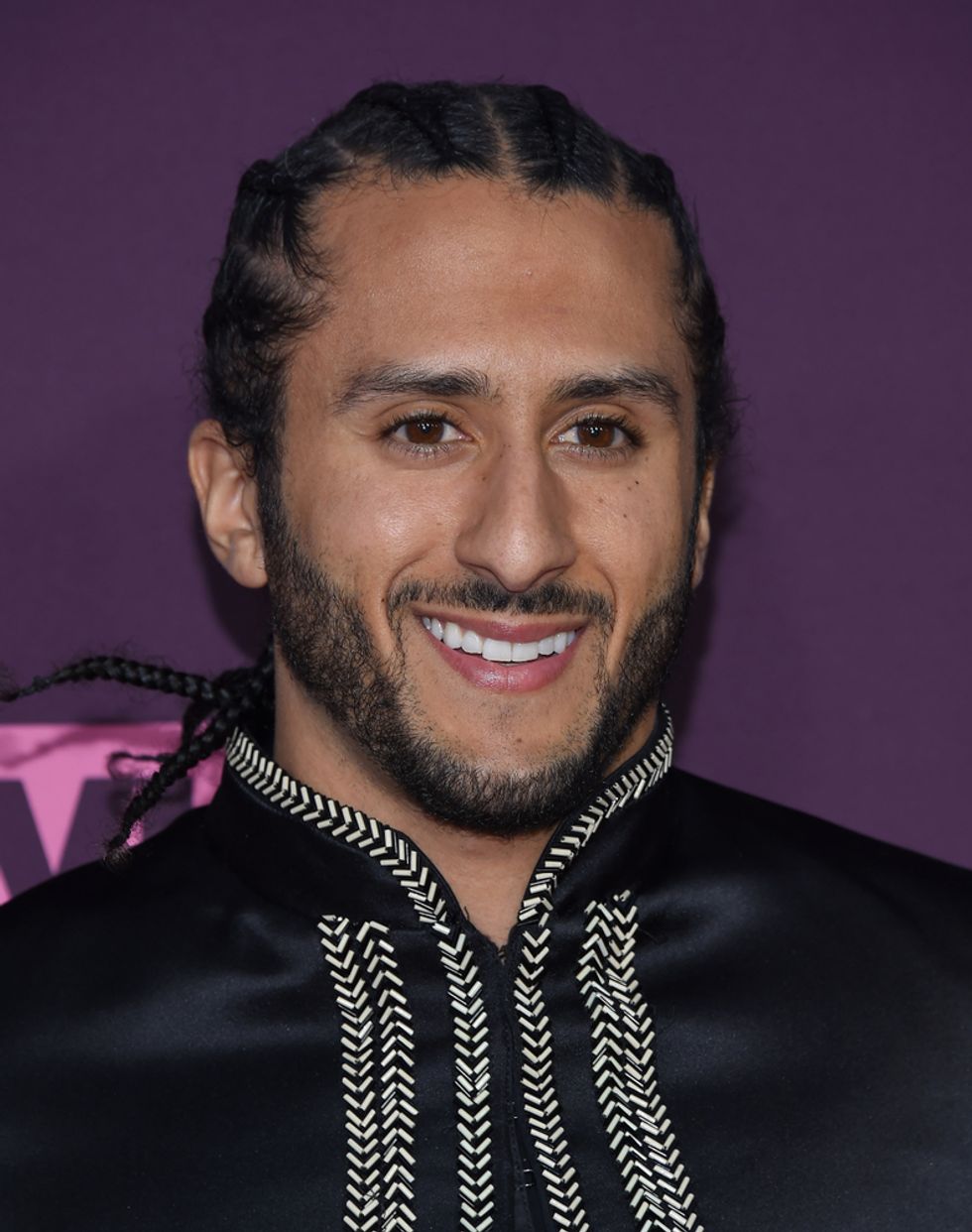 via: Shutterstock
It all stems back to this man, Colin Kaepernick, and his political activism.
Kaepernick rose to fame as an NFL quarterback.
But he last played football in 2016. He's now better known for his political activism, which has an odd connection to the NFL.
Kaepernick's activism revolved around the Black Lives Matter movement.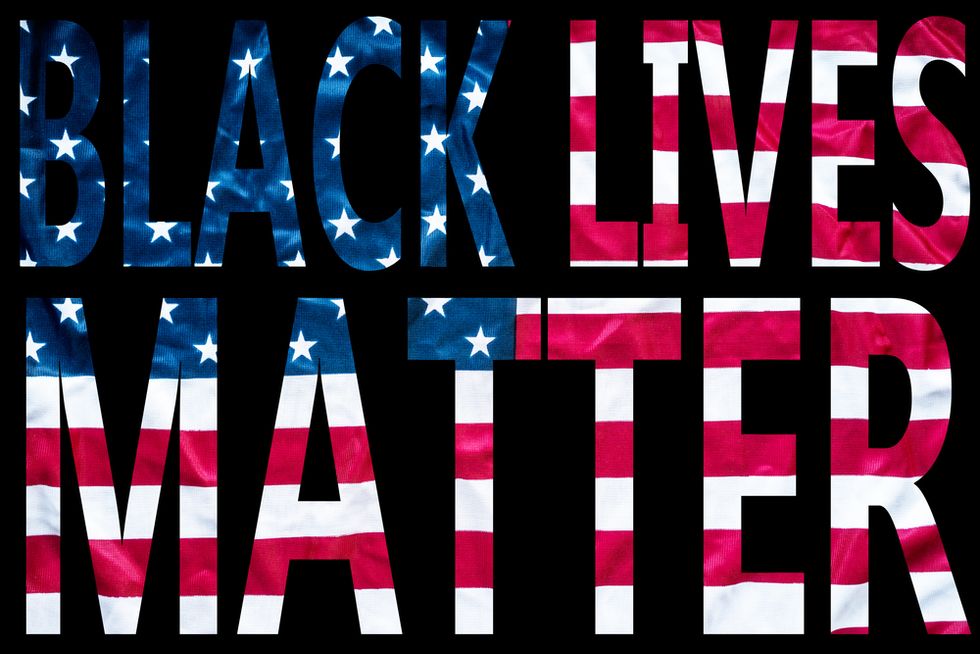 via: Shutterstock
The movement was a criticism of (and protest against) the way police officers, in particularly, treated black people. It was inspired by a selection of police shootings of unarmed black victims.
In solidarity with the black community, Kaepernick refused to stand for the national anthem.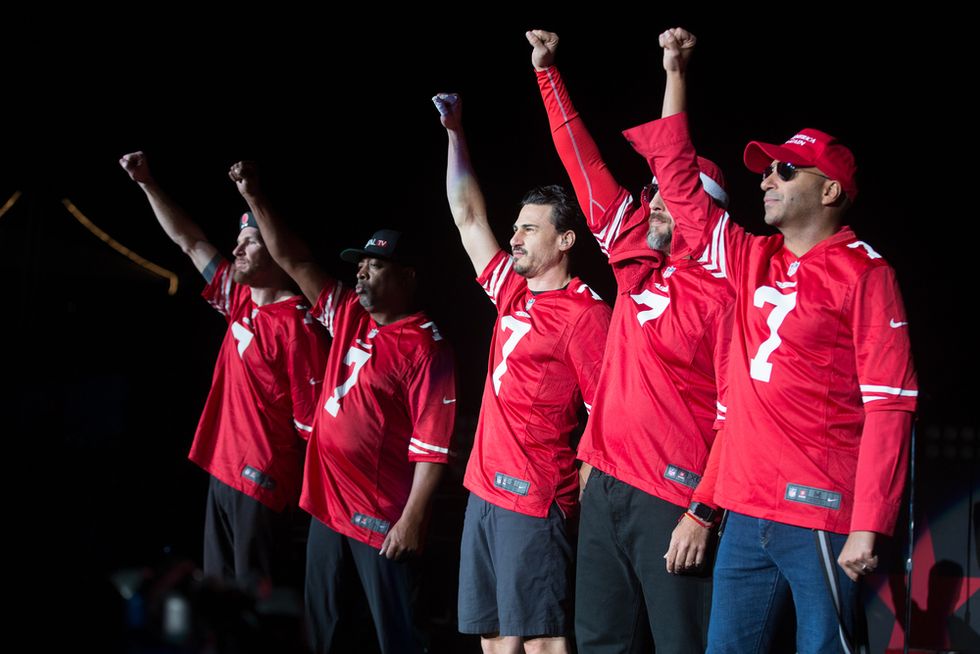 via: Shutterstock
He inspired a lot of controversy for his decision, but stood by it, and was forced to leave the NFL because of it. Kaepernick has become an inspirational figure in the Black Lives Matter movement.
The decision to ban Kaepernick hasn't been without outcry.
In fact, it made finding an act to perform at this year's Super Bowl half time show a struggle. Rihanna was reportedly one of the artists to refuse, out of solidarity with Kaepernick.
A band that didn't refuse?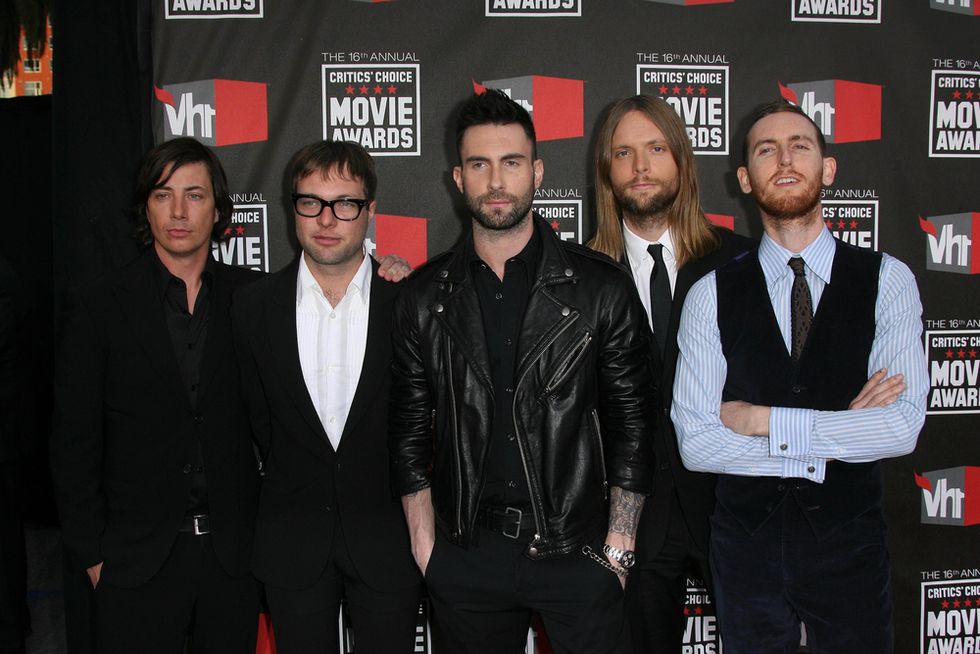 via: Shutterstock
Maroon 5. The pop-rock five-piece accepted the offer to perform this year, in spite of the political implications of their decision.
The band were joined on stage by rapper Travis Scott.
Scott is a popular name in the current rap scene, and is also the boyfriend of Kylie Jenner. The two have a baby together, named Stormi, who was born on February 1st, 2018.
So it's safe to say audiences were already somewhat on the back foot.
It's kind of hard to justify performing at an NFL show without questioning their policies surrounding Kaepernick.
But we guess, if you put on a good enough show, all is forgiven.
Unfortunately, it appears that didn't happen, either. Judging by the internet's reaction to Maroon 5 and Scott's performance, it seems they've doubled down on their potentially poor move.
Let's just say, the reception wasn't fantastic.
@Independent Probably the worst half time show in Super Bowl history 🤔

— Michael Barrie (@Michael Barrie)1549243814.0
In fact, overall, the 2019 Super Bowl has been criticised as a bit of a let down - but it's clear the Maroon 5 performance didn't help matters.
For many, Maroon 5 just don't have the back catalogue of music.
Especially the sort that would be required for such an enormous performance. In fact, their first few songs, from their 2002 debut album Songs About Jane were giving some viewers unwanted middle school flashbacks.
The risk of going for a less prolific band may not have paid off.
When compared to the canon of other Super Bowl half time performers, Maroon 5 certainly had some daunting shoes to fill, after all.
Even celebrities got in on the action.
Soooooooo...... This halftime show though. That's all for Travis or nah?!?!?! 🤨

— LeBron James (@LeBron James)1549242960.0
Basketball superstar LeBron James seemed overall just baffled by the shoddy, rough-around-the-edges performance.
The performance wasn't the only thing people weren't too keen on, though.
wow the highlight of Adam Levine's performance was definitely that his shirt looked exactly like pillows that an al… https://t.co/lH8xoKVP4D

— Jenna Amatulli (@Jenna Amatulli)1549249139.0
One particular area of criticism was lead singer Adam Levine's choice of shirt. Many viewers thought the brown spotted pattern looked a little
too
familiar.
Another hilarious Tweet compared the performance to another well known disaster.
I love @maroon5 but this is what I thought of their performance tonight. #SuperBowl #Maroon5 https://t.co/vtFFPZIx9L

— Jason Pendleton (@Jason Pendleton)1549261181.0
The picture, taken from 2017's ill-fated Fyre Festival, shows a reality that is significantly lower than expectations.
It seems nothing could save this show.
Not even a Spongbob Squarepants cameo could get viewers back on side. That's how you know things have gone badly wrong.
Aside from the iffy half time show, though, viewers had even more issues.
The Patriots winning another Super Bowl after Adam Levine took his shirt off is the worst thing to happen to the ci… https://t.co/LXZ1enUEl2

— sreekar (@sreekar)1549250117.0
The game itself has been criticised as extremely dull, plus the winners were a team that a large amount of the USA can hardly stand.
The show wasn't without its defenders.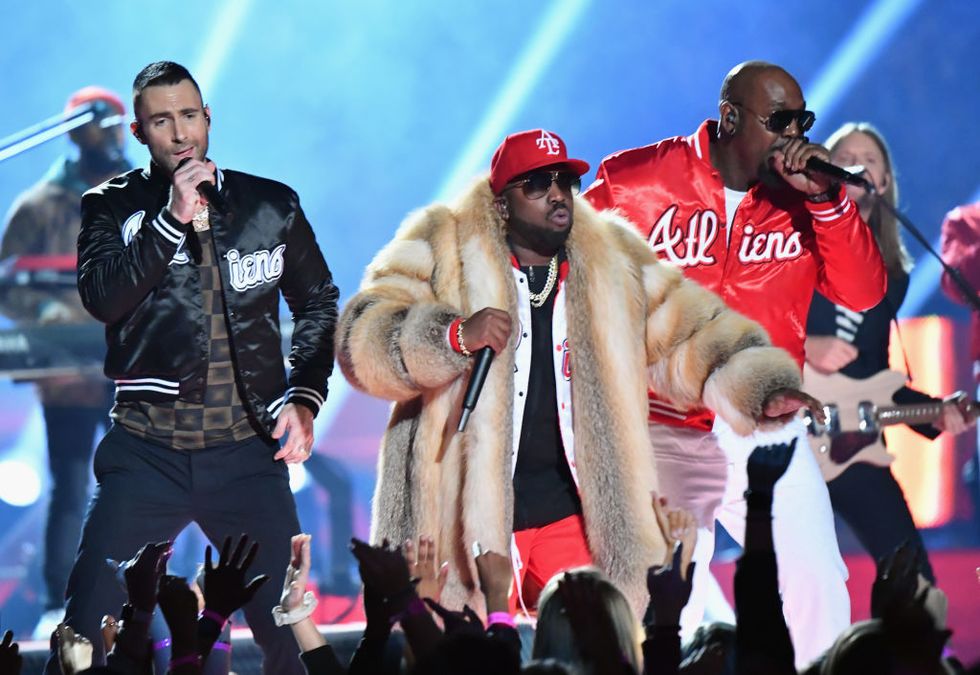 via: Getty Images
Some believed that it was preconceptions about the performance which were the reasons for its poor reception. Many thought it was the bad taste the lack of political activism left in people's mouths that people found unpleasant, rather than Maroon 5's performance itself.
Either way, it's pretty unlikely that history will remember the show favourably.
It's likely that their choice to perform may not have been the wisest career move for the band. And as for that choice of sweater vest? Perhaps even worse.