Justin Bieber dropped his latest single, "Yummy" last week, and everyone is talking about one thing. Nope, not his music. Not his dance routine. Not even his pink hair. But his chin.
In the music video for the track, something seriously weird happens to his chin, and the internet has had the best reaction.
Bieber is back.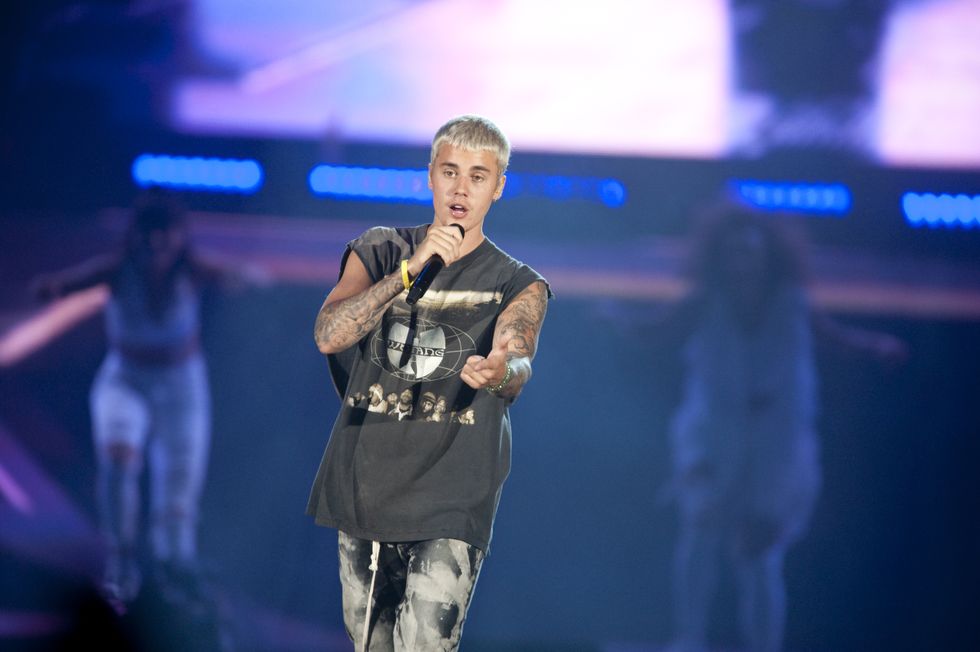 via: Shutterstock
Yep, Beliebers all over the world are able to scream, shriek, and pull their own hair out over Biebs once more.
Justin kicked off 2020 by dropping a brand new single.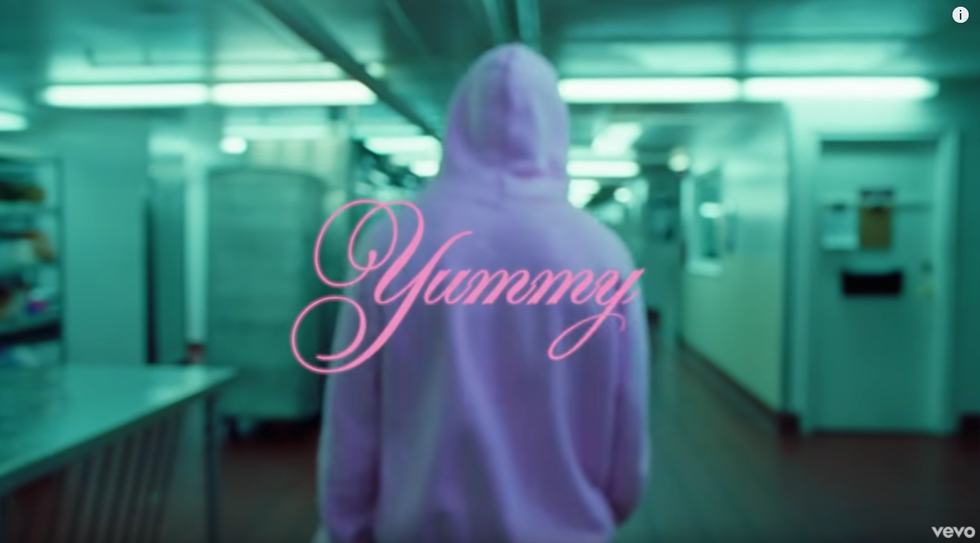 via: YouTube
"Yummy" was released on January 4th, and people are a little...
Divided.
While some are dubbing Justin's latest single as a "complete banger"...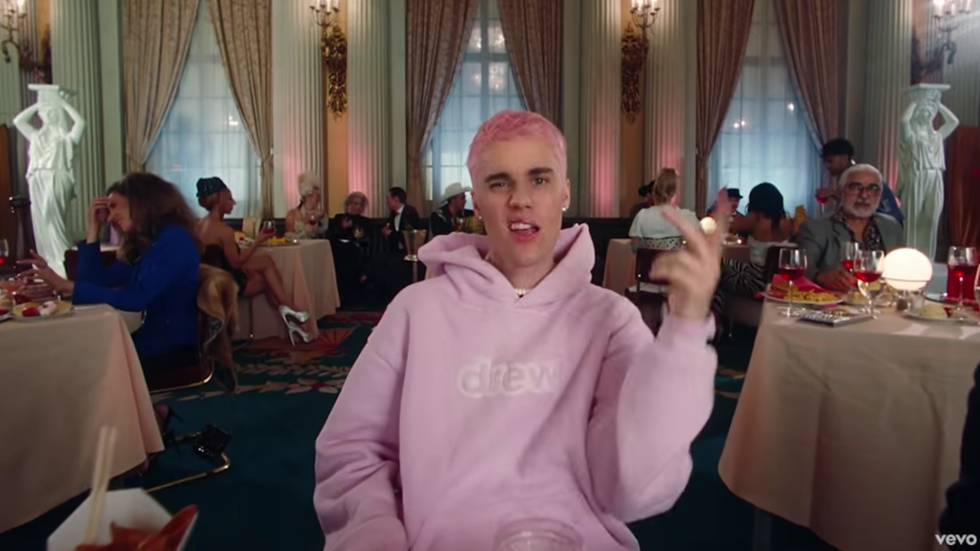 via: YouTube
Others aren't too convinced and are slamming the track as "tone-deaf" with "tedious and repetitive lyrics."
I mean, I'm not sure whether I can even call them lyrics...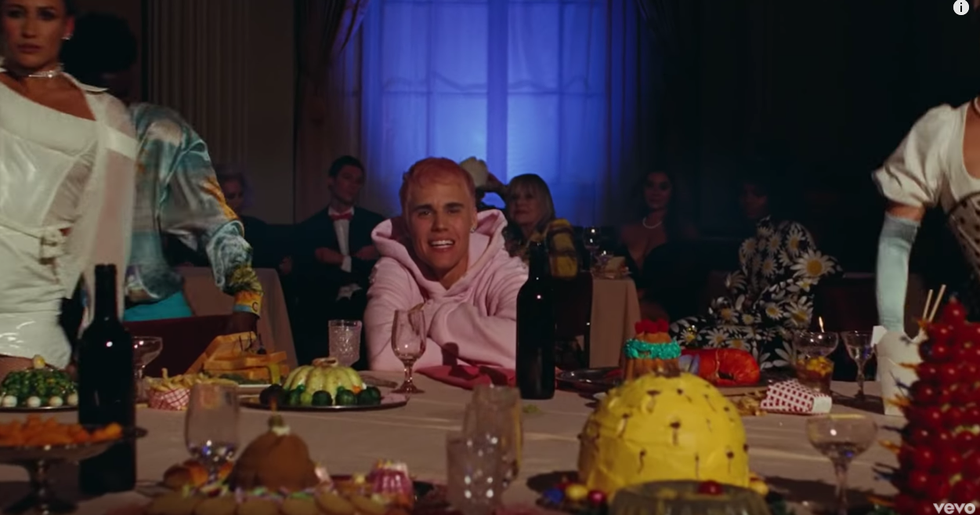 via: YouTube
"That yummy-yum, that yummy-yummy, yeah, you got that yummy-yum, that yummy-yum, that yummy-yummy" is how most of the song goes. Need I say any more?
It isn't his finest piece of work...
And I haven't even got started on the music video.
It is set in a rather chaotic looking restaurant...
While Justin sits at a large table with copious amounts of food while simultaneously dancing around flamboyantly.
It's all very strange...
But there's one thing, in particular, that's getting people talking...
And it's Justin's chin.
In the music video, Biebs' chin apparently does something a little strange, and it's seriously freaking people out.
People are completely traumatized by Bieber's chin.
What happened?!
Well, here it is.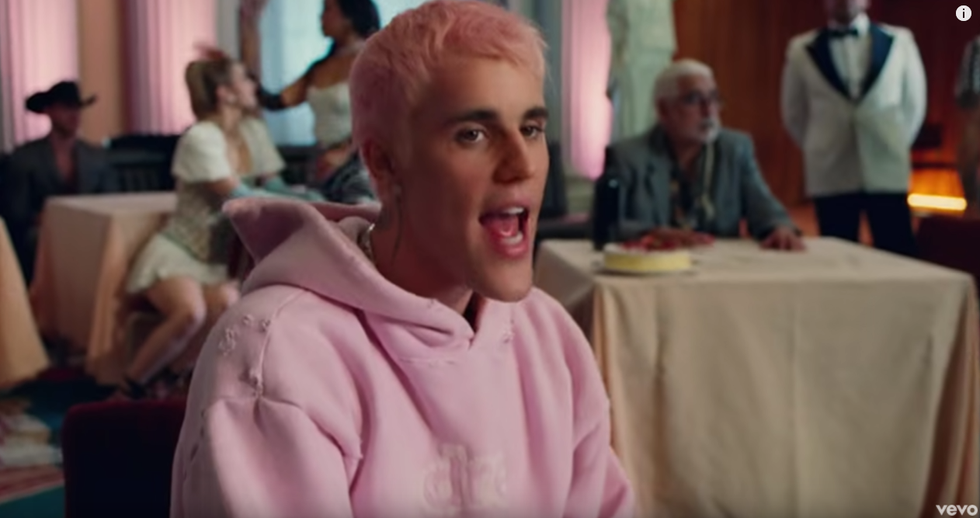 via: YouTube
As he's singing, his chin suddenly seems to... Grow?
It's all very bizarre.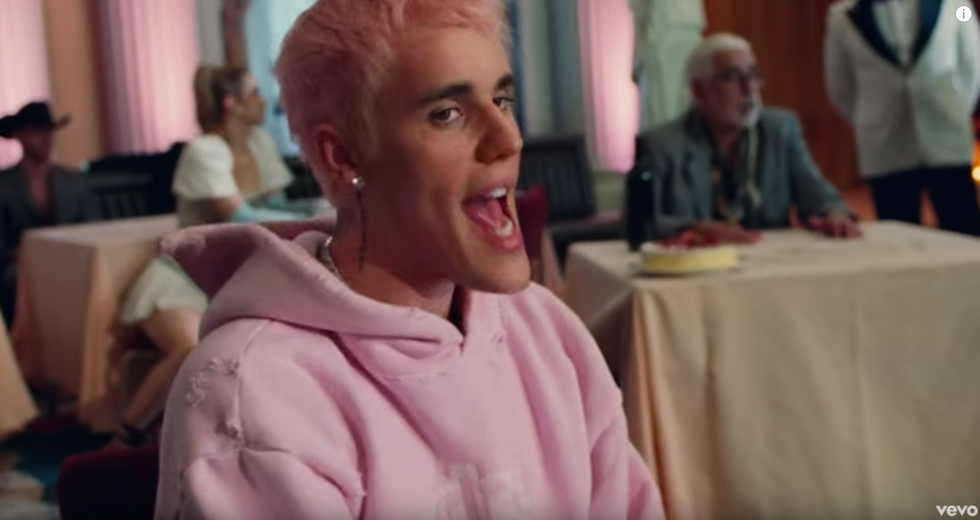 via: YouTube
His chin suddenly elongates, as though his face is made out of play-doh and someone has overstretched it.
Here it is in motion...
I have no words.
People are not loving his chin...
I have nothing against Justin Bieber but that one shot of his chin decreased my life expectancy by 17 years https://t.co/ghwXArmYPO

— becca (@becca)1578172715.0
And one poor Belieber believes that the horror of his deformed face has lowered her life expectancy by seventeen years... I feel that.
This isn't normal, Justin.
@Vevo @justinbieber um ma'am your chin ain't supposed to do that https://t.co/GzUP2ZsZT8

— kianna 🪴 (@kianna 🪴)1578167047.0
Please reattach your chin to your face, thanks.
And some have been making some rather hilarious comparisons...
Justin Bieber or Robbie Rotten?
Biebs or Crimson Chin?
These are too good.
Okay, this one is scarily accurate...
@Vevo @justinbieber Why does his chin look like Eustace from courage the cowardly dog. https://t.co/gUo92s1lVC

— Cameron Shank🌹 (@Cameron Shank🌹)1578174436.0
I will never look at Biebs the same again...
And others are more concerned about other aspects of his face...
@Vevo @justinbieber everybody's talking about his chin.. what about the eyebrows??? https://t.co/vUwrzd4Xh8

— kayla rose (@kayla rose)1578287435.0
What's going on with those brows, Biebs?
But there could be an explanation for it all...
@YvetteXCalderon It's a thing of the director, watch Ariana's In My Head video, he used the same eyes filter with her

— vic lvs yaz (@vic lvs yaz)1578203102.0
The music video was directed by Bardia Zeinali, who has been known to use strange face filtering in their previous work.
The face warping thing seems to be quite the trend these days...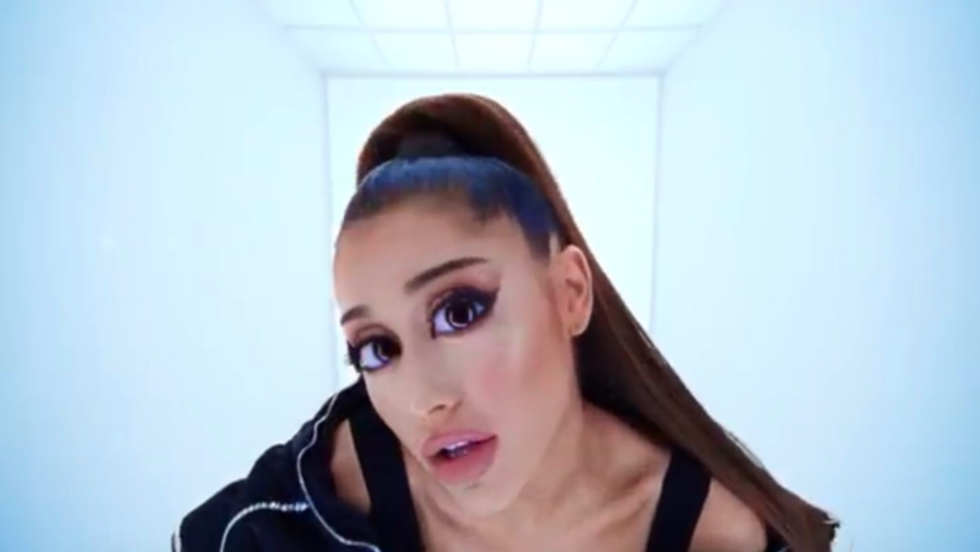 So, just to clarify, folks... There is nothing wrong with Justin's chin. Panic over! For more on Justin's questionable fashion choices, keep scrolling to read about his new face tattoo...