NBC's The Office is arguably one of the best comedies to ever grace our television screens. Seriously, name a more iconic sitcom in the last twenty years. We'll wait.
Regardless if you're a die-hard fan or not, you can't deny the pop culture impact that the show has had since it premiered. Even though it's been off the air since 2013, it's still just as popular as it ever was. Which is why the recent headlines regarding the workspace single-cam have been quite polarizing.
Let's break it all down, shall we?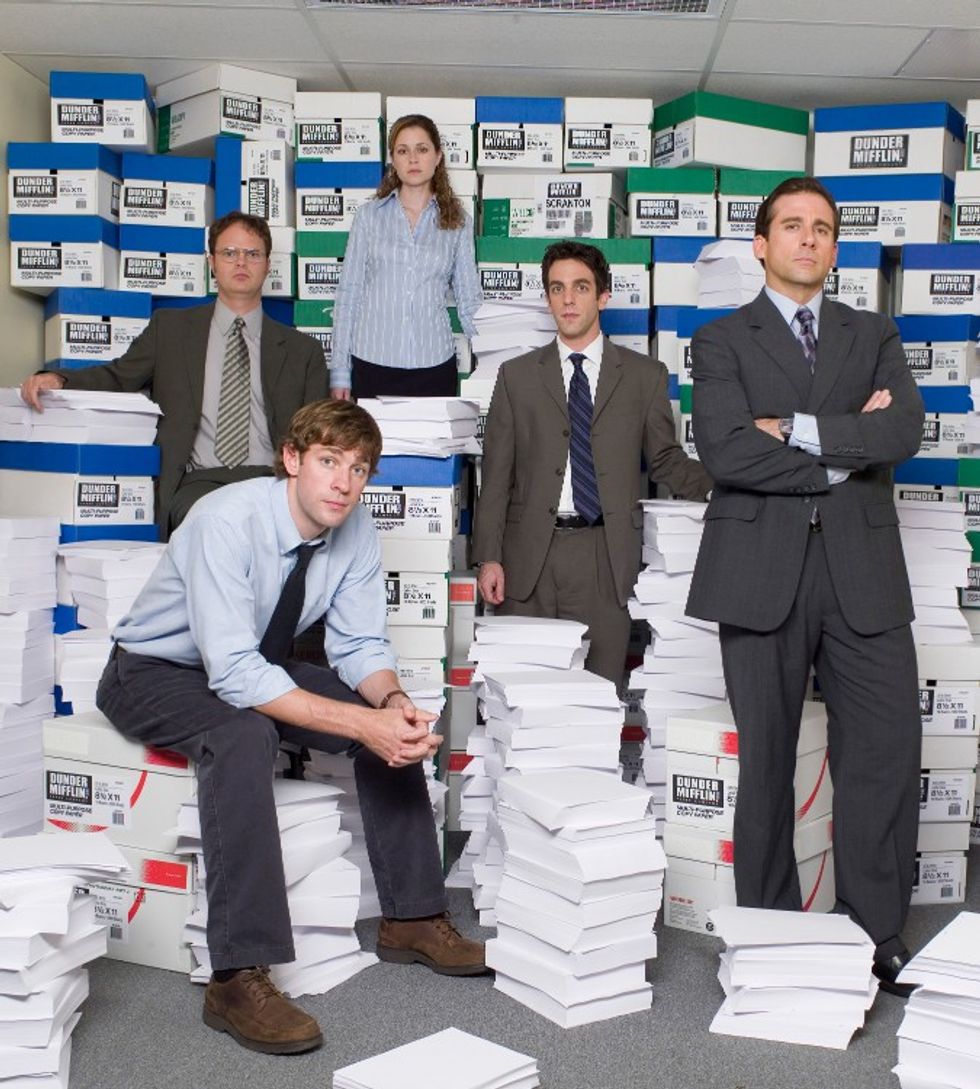 via: Getty
The Office
hit NBC on March 24th, 2005 in the United States. It was our version of the hit U.K. television show created by Ricky Gervais and Stephen Merchant.
Since premiering, the world fell in love with Scranton, Pennsylvania.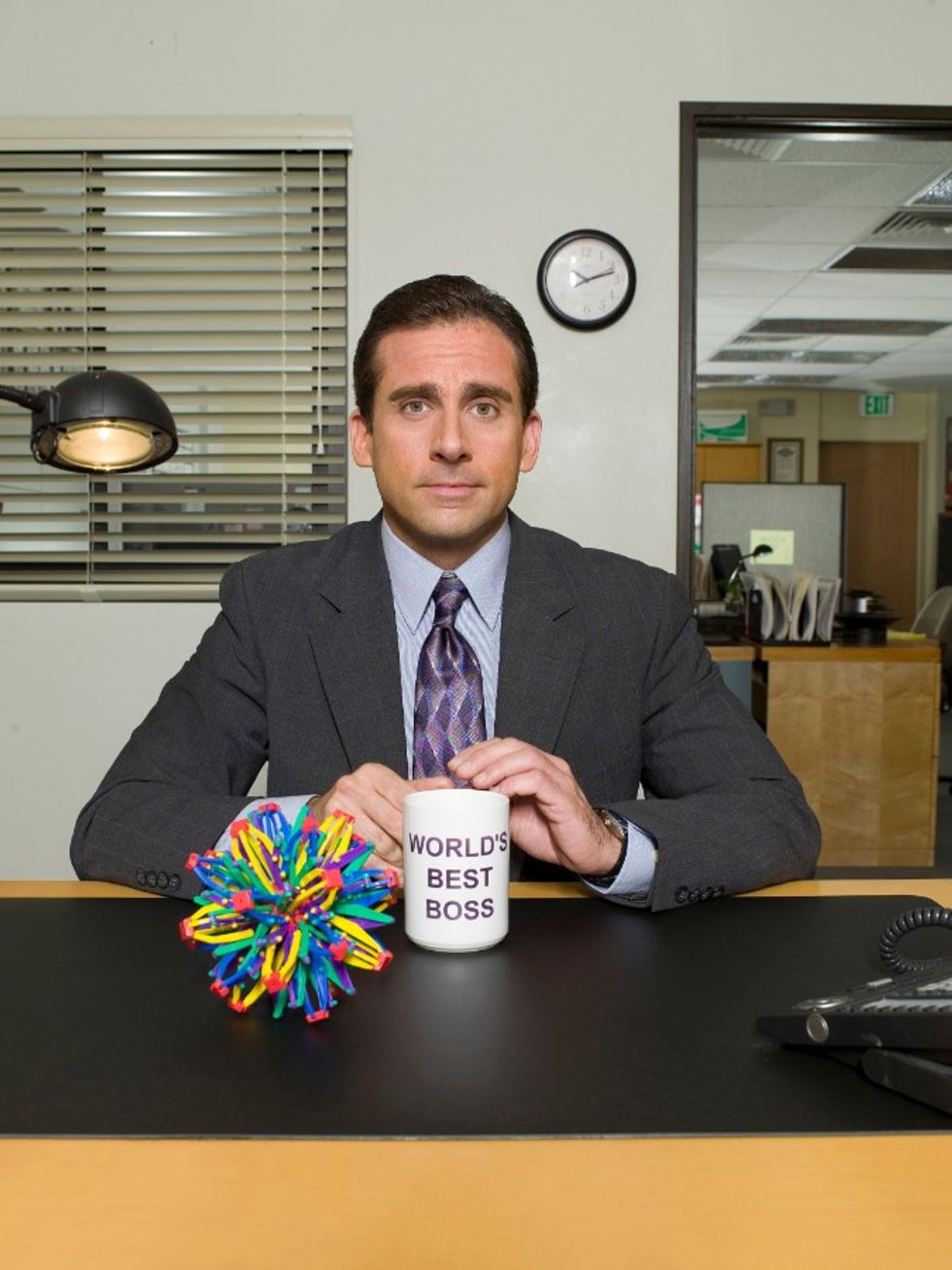 via: Getty
And of course the Scranton branch's fearless and ridiculous leader, Michael Scott. Just typing this is getting us emotional. Seriously, who out there doesn't love this show?
Okay, don't even get us started on the Jim and Pam saga.
It's hard to not love every single character, but Steve Carell as Michael Scott was obviously the glue that held everything together.
TVLine
, NBC is in talks to reboot 
The Office.
There's just one catch...
Steve Carell will not be returning as the beloved Michael Scott. Is everyone doing okay? Do we all need a moment to mourn?
We might not be seeing Carell's face, but that doesn't mean we won't recognize others.
Reports say NBC is going to bring back 'The Office' for the 2018 season featuring a mix of new and old charters. No… https://t.co/B6IcHDR74q

— Richard Southern (@Richard Southern)1513642275.0
According to
TVLine
, there would be a mix of old and new cast members. They're also eying the 2018-2019 season for the potential reboot.
But can we still love this show as much if Michael Scott doesn't return?
Reboots of popular TV shows is for a sure a trend we've been seeing lately.
Fuller House, Roseanne, or Will & Grace, it appears that reboots are becoming more and more frequent.
But....it's Michael Scott.
Plus, he spawned some of the best memes on the internet.
As we can all guess, the Internet has some feelings y'all.
I love 'The Office' more than almost anyone and think this is a terrible idea. The finale stuck the landing perfect… https://t.co/Lr0DMjuYjr

— Corbin Reiff (@Corbin Reiff)1513648703.0
Many people think the ending to the series was perfect. Why go back and mess with perfection?
Others have started to theorize what the new series could be about.
Dwight invests in Bitcoin. Pam opens up an Etsy shop. Michael gets an an Amazon Echo, tells dirty jokes to Alexa in… https://t.co/skrh9Ib0mi

— Madeline Hill (@Madeline Hill)1513647672.0
Dwight investing in Bitcoin is a plot line we're oddly interested in. Which brings up another question: IS DWIGHT COMING BACK?
Others are spitballing some sequel titles.
The Office 2: In This Economy?

— meaning machine (@meaning machine)1513645290.0
This sounds like a movie. Maybe they'll pull an 
Arrested Development
and have some new episodes plus a movie. Would Steve Carell return for a film instead? One can only hope.
Others are brutally honest about their reboot feels.
me: wow they're bringing back the office? they've really run out of ideas also me: SEASON 11 OF X-FILES WHEN?

— Eric Rees (@Eric Rees)1513704013.0
This tweet is very relatable. Everyone's immediate reaction seems to be, "NO!" But here we are...still watching 
The X-Files.
At the end of the day, the show has some very loyal fans with some very strong opinions.
Just so we're clear... #TheOffice https://t.co/EzuQTIexa5

— 𝚝𝚑𝚎 𝚘𝚏𝚏𝚒𝚌𝚎 𝚘𝚗 𝚙𝚎𝚊𝚌𝚘𝚌𝚔 (@𝚝𝚑𝚎 𝚘𝚏𝚏𝚒𝚌𝚎 𝚘𝚗 𝚙𝚎𝚊𝚌𝚘𝚌𝚔)1513610405.0
So of course we're wary about a reboot. But there's definitely something exciting about the possibility of tuning back in every week to see what the gang at Scranton is up to.