The way in which we watch TV shows and movies has changed; the cinema has moved from the high street to the living room, to our laps over the years.
Netflix's productions vary from the great to the passable, to the downright terrible (let me direct you to the "racial politics" of Will Smith's Bright (2017), or Duncan Jones' ludicrous disaster Mute (2018)). With a new month rising, the platform is making some changes, shifting shows, running new material and even taking out the waste. Here's a rundown of everything we can expect this June.
Netflix has changed the way we watch television.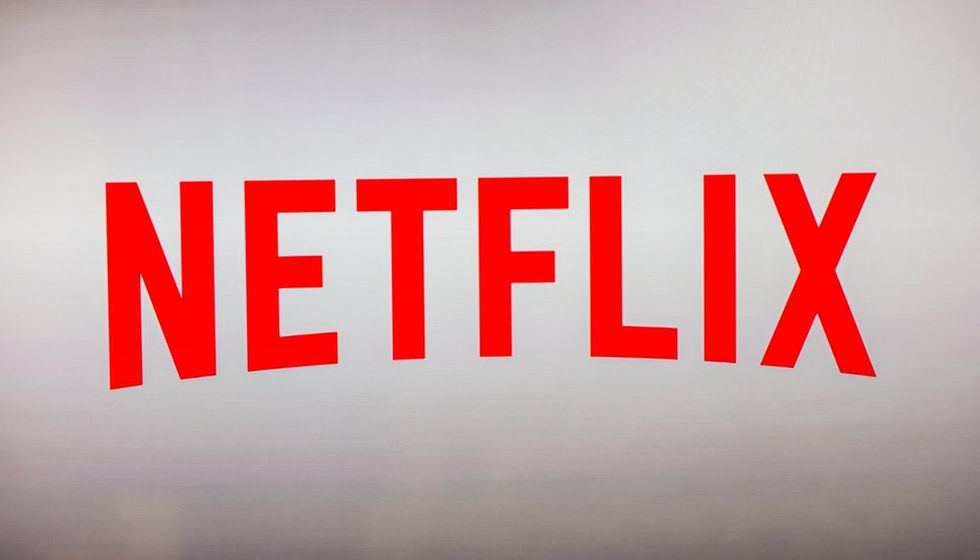 via: shutterstock
We now have access to hundreds, possibly thousands of shows, literally at our fingertips. 
Too much choice?
How long does it take you to choose what to watch? It takes us a long time. Choice can be anxiety-inducing.
But, now, without further ado...
Here's the list of all the shows you can expect to see on Netflix this coming month. 
Black Mirror: Season 5.
Yes, Charlie Brooker's nightmarish imaginarium returns for another season to haunt our dreams, and deliver parables of untoward societal truths. Enjoy! 
And Miley Cyrus is due an appearance in this season.
Apparently she plays a pop-star. Yes. Original casting choice there. 
There's an Uber parable involved.
"An emotionally-disturbed ride-share driver who terrorizes his passengers". We're excited. Uber's due a bad image. 
Spider-Man: Into the Spider-Verse.
The star-studded, inter-universal, comic-book-come-to-life begins streaming soon. We're excited to see it again. Bringing stunning animation to the laptop screen, all bejewelled with a retro hip-hop aesthetic.
And what a soundtrack… it's a daring film for sure.
Marvel's Jessica Jones: Season 3.
The binge-drinking detective is back for another season. Fans of the series will be hungry to know the sordid details and David Tennant stars as Kilgrave - how creepy is he? 
50/50.
This movie's a strange turn for Team Rogan. A heartfelt comedy about terminal illness - it's a fragile line to tread. 
A.I. Artificial Intelligence.
No prizes for guessing what this one's about. This movie is directed by Steven Spielberg and it's based on a short story called Supertoys Last All Summer Long by Brian Aldiss. Sounds like a real winner.
Anohana: The Flower We Saw That Day.
This is a pretty little anime series. Highly recommend.
Arthdal Chronicles - Netflix Original.
Netflix has a go at their own pho-historical epic. We're excited to see how this has turned out!
Batman Begins.
Fans of Batman, longing for a genuinely dark depiction of the caped crusader, were overjoyed when this finally came out. This is one of our fave superhero movies.
Cabaret.
A film depicting the socio-political role of Cabaret in early 1930s Germany. 
Carrie.
Who could forget this Stephen King angst-odyssey, recently adapted for millennials?
Hey, did you know that movies like this are
perfect for a date night
? You can thank us later.
Cat on a Hot Tin Roof.
Tennessee Williams' long heralded masterpiece. This is a great watch, trust us.
Dynasty: Season 2.
Depiction of the American domestic monopoly and a soon-to-be COO. 
Good Night, and Good Luck.
A dramatic portrayal of Edward.R.Murrow's struggle against McCarthyism in the 1950s. 
Gran Torino.
Clint Eastwood's late work about how immigrants can be good people. Thanks Clint. Race-politics aside, however, it is an entertaining film. 
Life in the Doghouse.
A heart warming piece about dogs and what they mean to us. We haven't seen this yet, but we're willing to bet that we'll have to get the tissues out when we do!
Madagascar 2: Escape 2 Africa.
Ben Stiller's lion goes to Africa to assimilate. It doesn't go all that smoothly.
Magic Mike.
Ladies, it's finally here. That's all.
Network.
A wonderful feature on the nature of media and the madness that lies therein. 
Oh, Ramona! - Netflix Original Film.
A Netflix original about jilted high-school love. We're super excited for this one.
Platoon.
One of the most acclaimed war films of all time. This one's a must-watch.
Satan & Adam.
A biopic celebration of the famous blues duo, Adam and Satan. 
Small Soldiers.
A 90s sci-fi about toy soldiers programmed by the military reaping havoc, starring Tommy Lee Jones as the platoon leader, Chip. Worth a watch. 
The Dark Knight.
We all saw this one, we're sure. But if you want some posthumous Heath Ledger magic, you need look no further! We'll definitely be up for a Batman movie night this month.
The Phantom of the Opera.
The adaption of Dumas' classic opera. Even if musicals aren't your thing, we recommend you give this a watch. It's great.
The Space Between Us.
A heart-felt piece about the first human born on Mars. 
What a Girl Wants.
Do tell us, Dennie Gordon - what does a girl want?
Well, it's Collin Firth as a dad, apparently. 
Disney's Ralph Breaks the Internet.
A witty exploration of the shortcomings of post-digital cultures. 
The Chef Show - Netflix Original.
Yet another instalment for the food-porn phenomena. Creme fraiche anyone? 
Belmonte.
A drama considering the tribulations endemic to a life of art. 
Super Monsters Monster Pets.
This one's for the kids. It's about sparkly things and friendship. What more do they need? 
Awake: The Million Dollar Game - Netflix Original.
A game show in which sleep-deprived contestants complete a series of difficult tasks. I'm down. 
The Edge of Democracy - Netflix Original Film.
Sundance documentary about the decline of Brazil's democratic institutions. 
Le Chant du Loup - Netflix Original Film.
This one looks interesting. It's a French thriller set on a submarine. We're there.
Bolívar - Netflix Original.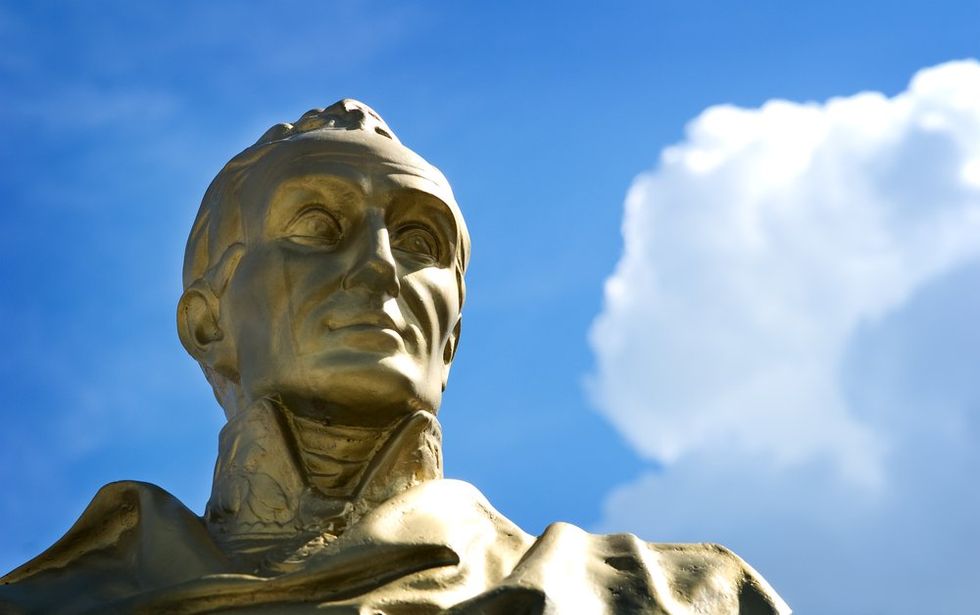 via: shutterstock
There's not much information out there on this. We assume that it's a biopic of Bolivar, the Venezuelan liberator, which sounds totally amazing.
The Zookeeper.
This movie stars Leslie Bibb and Joe Rogan and features the voices of Nick Nolte, Sylvester Stallone, Adam Sandler, Cher amongst others. It's heart-warming comedy and we totally recommend.
The Confession Tapes: Season 2.
An intriguing series about the nature of confession and truth-producing institutions. The first season has us hooked so we're super excited for this one.
Now, what's on its way out?
A lot. Netflix can be brutal. Here's a summation!
Disney's The Jungle Book: Mowgli's Story.
An enjoyable VHS adaptation of a much-beloved classic. 
Freddy vs. Jason.
Possibly one of the most over-the-top bloodbath extravaganzas ever to grace the horror genre. 
Both volumes of Kill Bill
A cult favourite among the Tarantino cannon. A homage to comic books, westerns, and Grindhouse. 
Legally Blonde.
"Had you ever gotten a perm before? How many would you say?" 
We can't believe it. We're devastated.
District 9.
An expertly built world in which aliens become second-class citizens in South Africa. 
I Am Legend.
Will Smith's zombie epic. Featuring one of the only dogs to die on screen in cinema. 
Terminator Salvation.
Okay, so this was pretty terrible. And it prompted this break down from Christian Bale. 
Disney's 101 Dalmatians.
"Cruella De Vil, Cruella De Vil. If she doesn't scare you, no evil thing will. To see her is to take a sudden chill. Cruella, Cruella De Vil".
We're going to have that song in our heads for the next week now.