Maintaining our fitness certainly isn't the easiest of tasks.
Going to the gym or squeezing in an hour of exercise every day makes the world of difference, and one man has truly proved the results of this lifestyle.
Keep scrolling to learn about the new planking champion who held a plank for over 8 hours...
Let's be real for a minute...
via: Getty Images
Maintaining an incredible level of fitness
isn't easy.
To get fit, we must have a lot of motivation...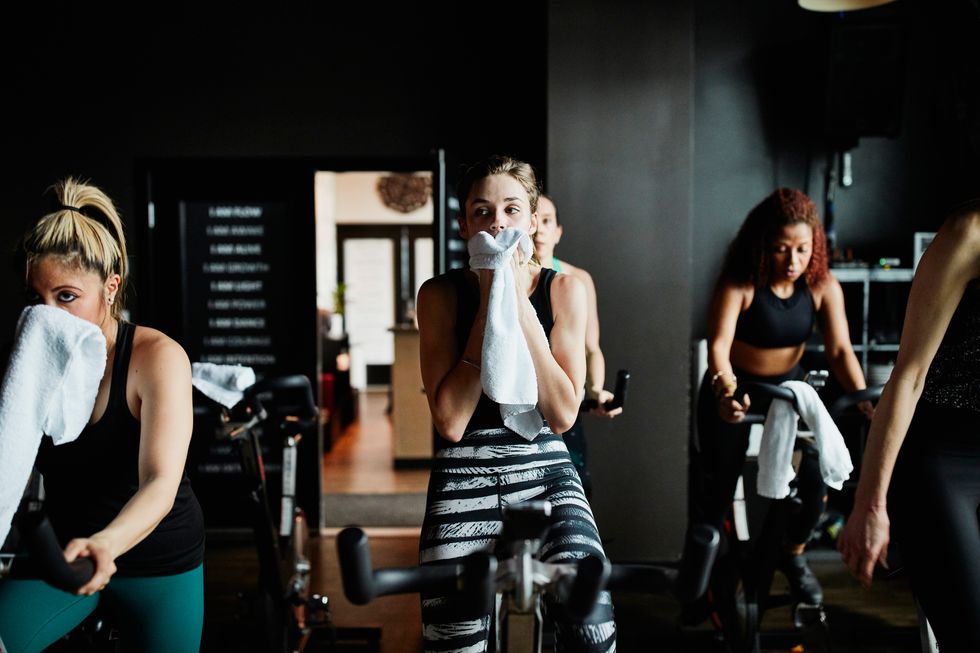 via: Getty Images
And juggling a work-out with the hectic schedules of day-to-day life isn't usually ideal.
Working out religiously isn't for everyone...
And that's fine!
But for many...
Working-out is a way of life.
Especially for those who work in high-demand environments...
via: Getty Images
Such as those who work in the army or T
he Marines.
To be a U.S. Marine...
via: Getty Images
A person must have an incredible amount of endurance, motivation... and of course,
fitness.
And even when a person retires from their time in the marines...
They are more than likely to keep their fitness with them for the rest of their lives.
One man has very much proved this recently...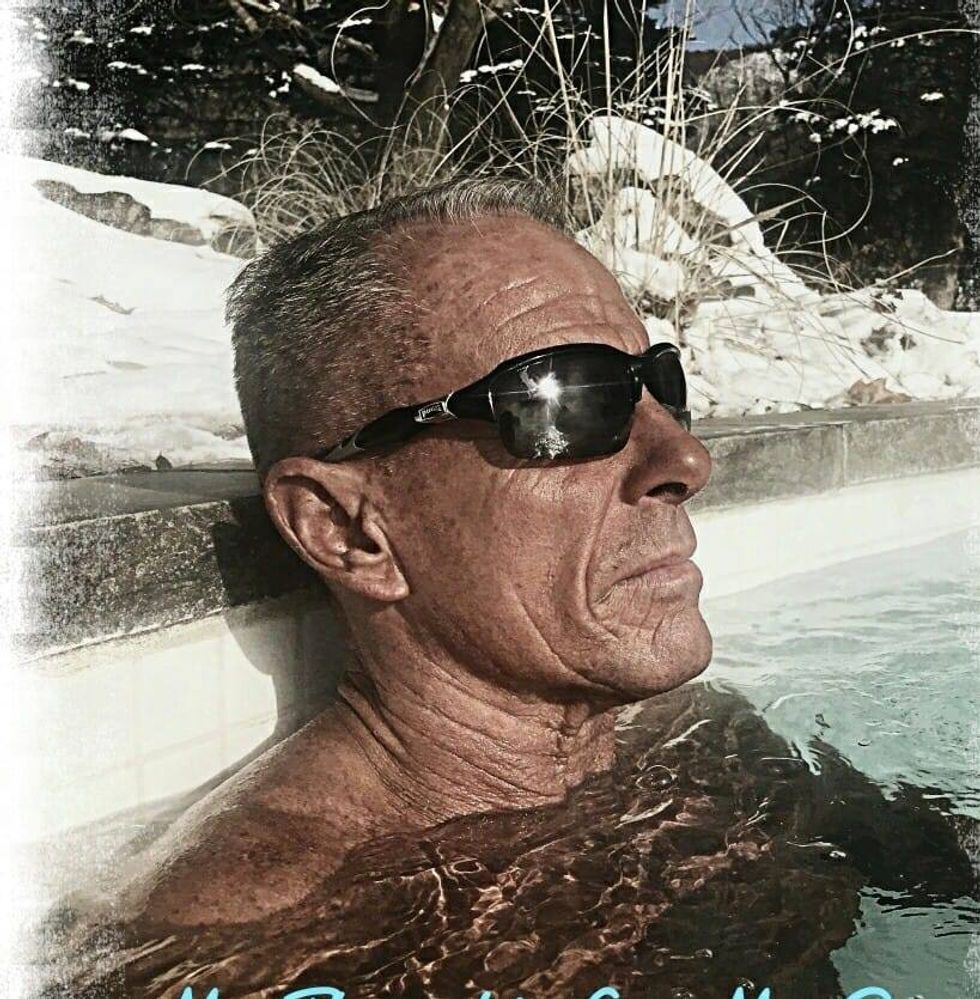 via: Facebook
This is George Hood, and the sixty-two-year-old is a former U.S. Marine.
As you can see...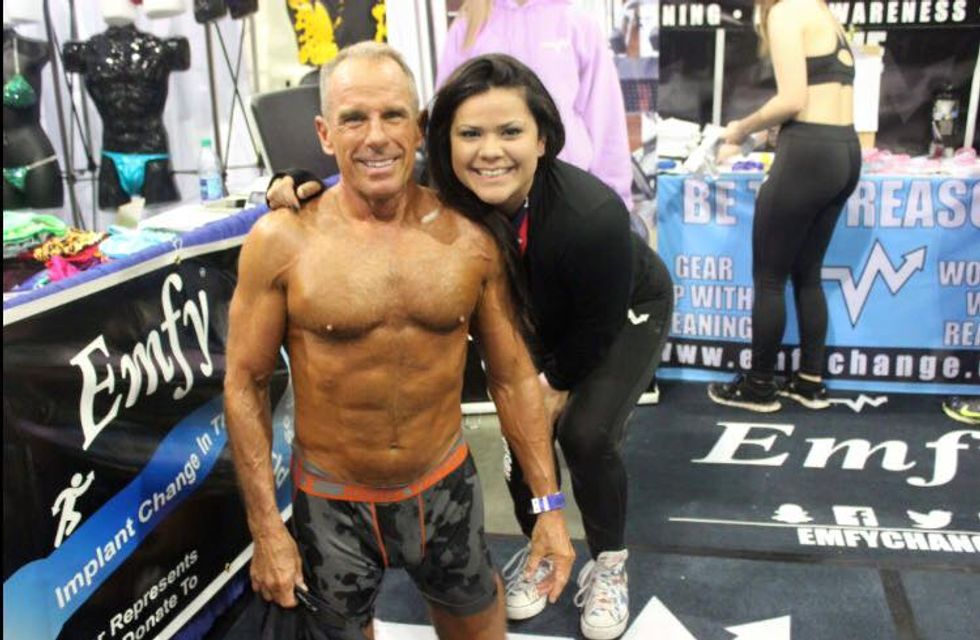 via: Facebook
George is still in
pretty good
shape considering his age.
George has worked as a fitness trainer and instructor since he left the marines...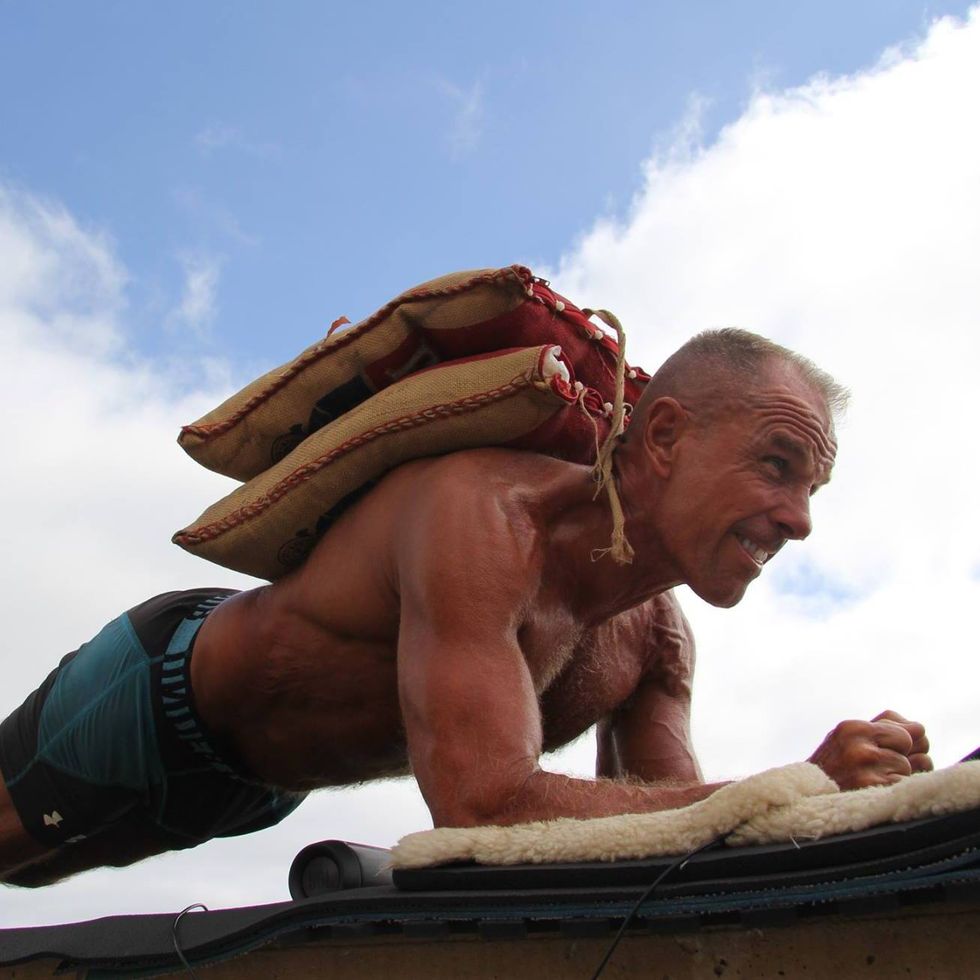 via: Facebook
Which makes
total and complete
sense!
George has set a brand new record this week...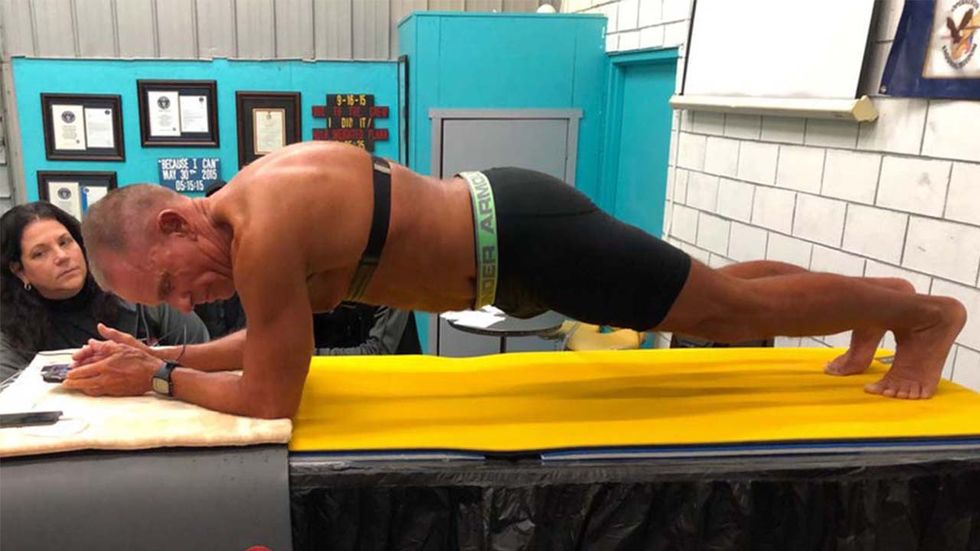 via: Twitter
He has set a Guinness World Record for holding the "Longest Male Abdominal Plank" for a staggering 8 hours, fifteen minutes and fifteen seconds. All we can say is...
wow.
For anyone who has done a plank before...
They'll know that sickening feeling that creeps in after around thirty-seconds, so just imagine holding that stance for 8 whole hours.
Of course, George prepared extensively for the challenge...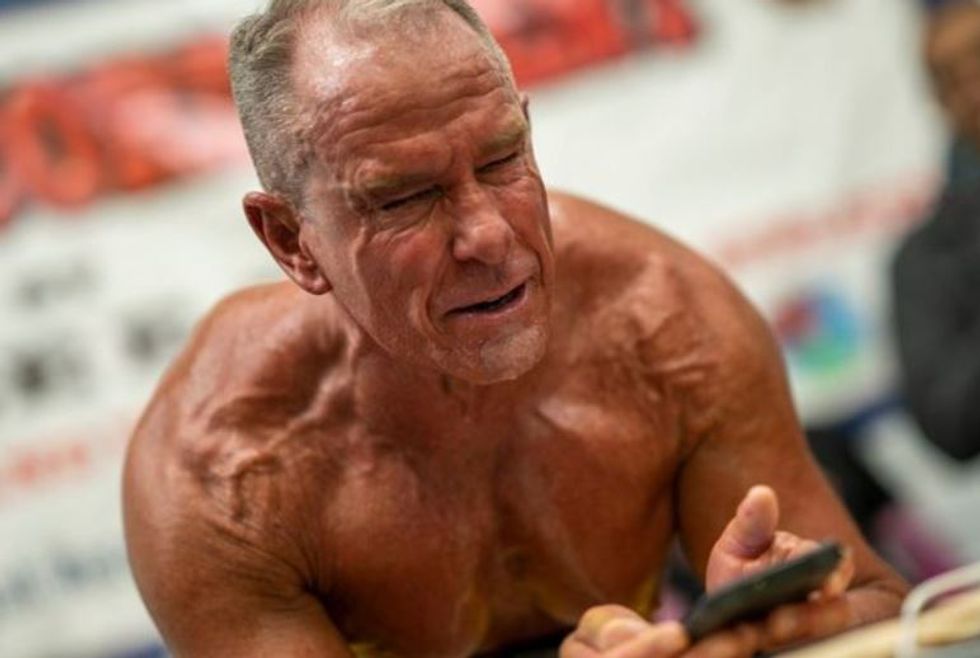 via: Twitter
According to
The BBC
, he logged in around 2,100 hours worth of planking before the event.
And just to show off...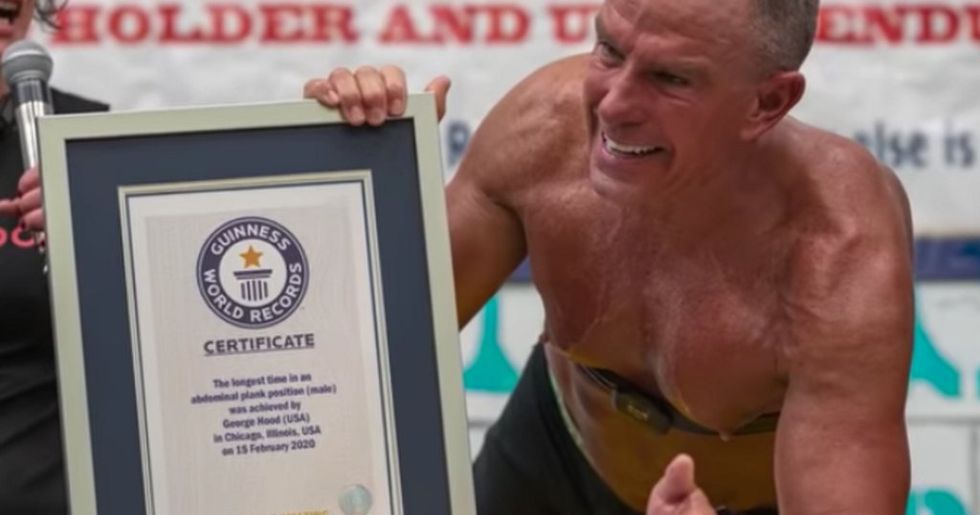 via: Twitter
After he finished the record, he did a casual seventy-five push-ups...
straight afterward.
George explained his preparation tactics...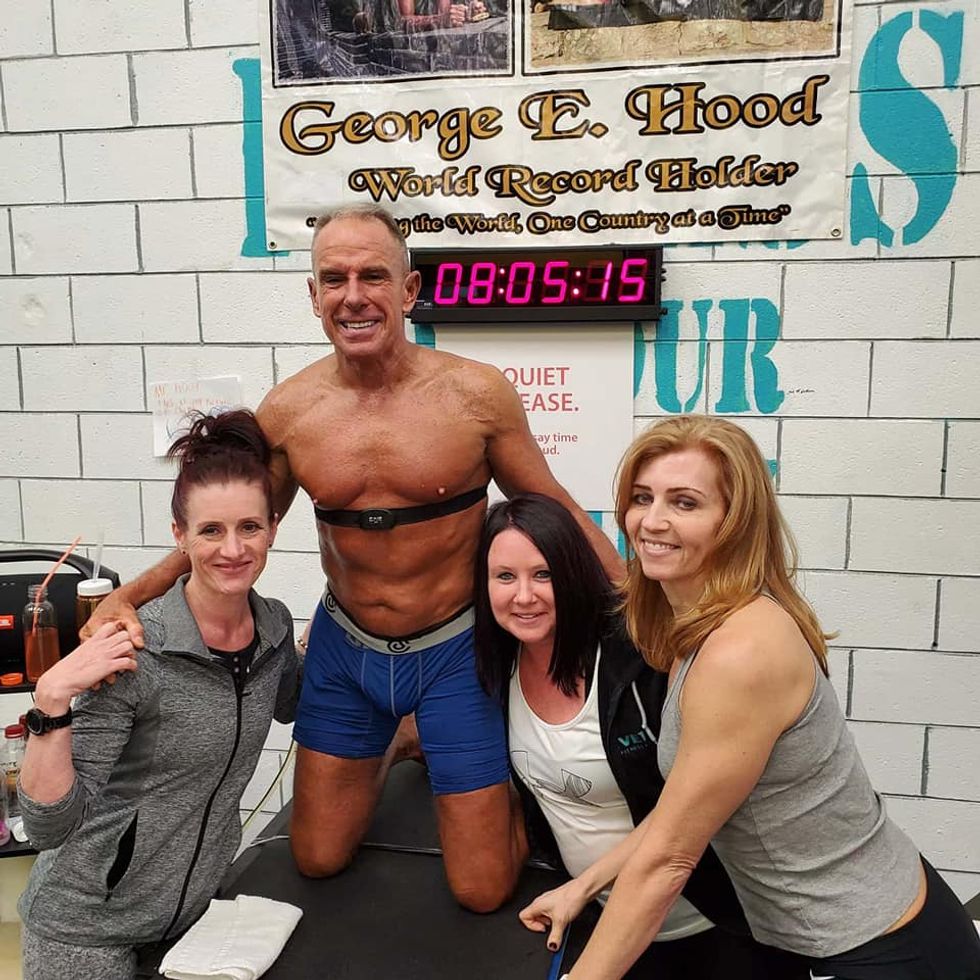 via: Facebook
Speaking to the 
BBC
, he said that an enormous amount of mental preparation is needed to complete something like this, and he added that it also helps to have some old school rock and roll music playing.
"I have to totally disassociate myself from the reality of the clock. It's an art and a skill set that I have mastered over the years."
George has always wanted to be a rockstar...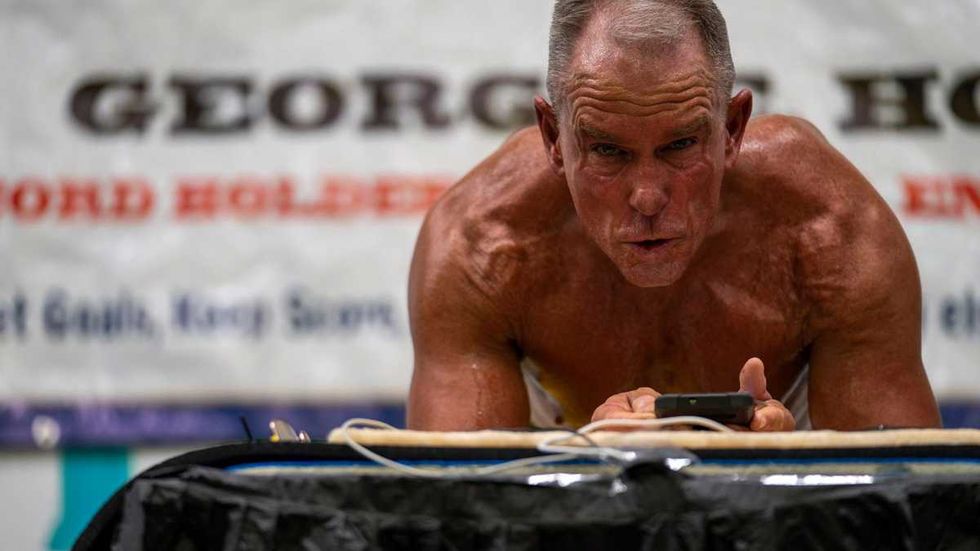 via: Twitter
"When I was growing up, I was fascinated with rock and roll - Van Halen, Motley Crue, Deep Purple. I would watch their videos when MTV came out and it fascinated me," he explained. "I always just wished I could be a rock star, just for twenty-four hours to live that dream - the limo rides, the buzz, the hype."
But George's 8 hours in the spotlight where his 8 hours...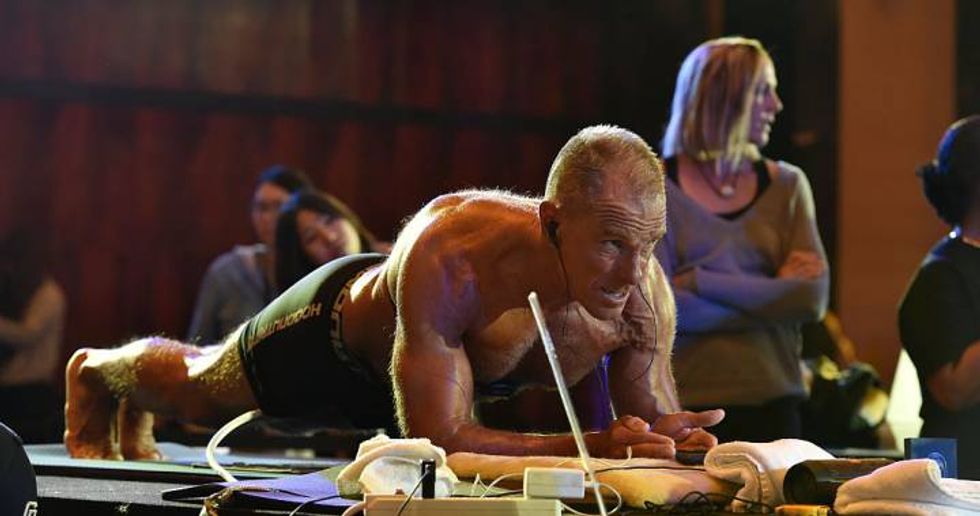 via: Twitter
"I can assure you, for those 8 hours, fifteen minutes and fifteen seconds, I was that rock star," he said.
A big congratulations to George!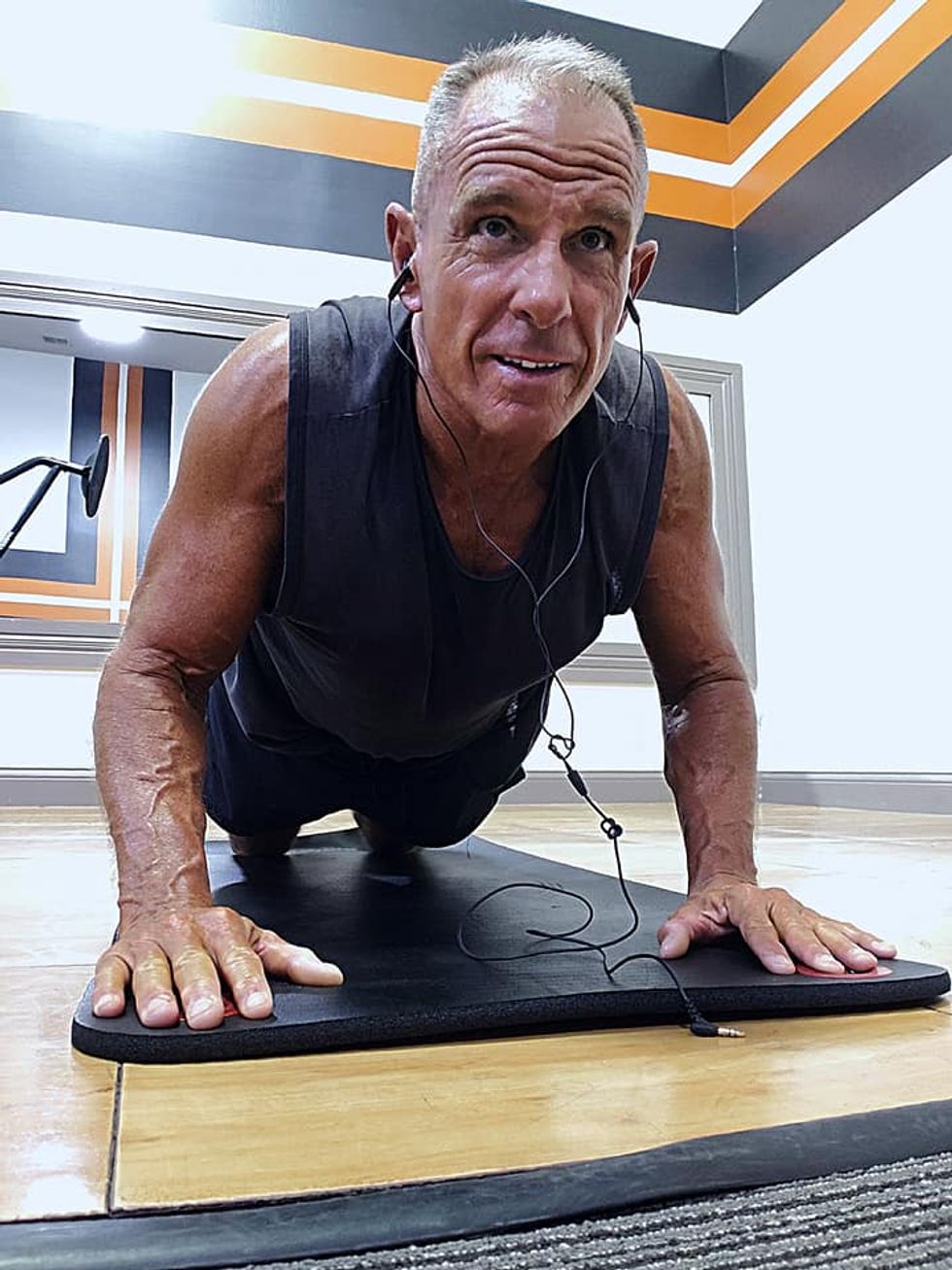 via: Facebook
For more fitness, keep scrolling to learn about the cyclist who spent 9 hours cycling to create a reindeer on his fitness app...