Summer is well and truly here and so are the weird fashion trends. I'm not just talking about sleeveless tees and short-shorts, which are already weird enough. I'm talking about incredibly weird fashion. Don't get me wrong, I'm all for experimenting and all that other good stuff, but what I'm not here for is uncomfortable and awkward fashion.
Cue the extra-long toenails. No, not normal length toenails. We're talking about long-ass pointy acrylic toenails.
I can assure you, it only gets worse when you actually see the pictures...
Weird summer fashion trends have become a thing now.
Everyone uses summer as an excuse to wear what they want...
People on the Instagram fashion accounts wearing sweaters and trenches in summer and it's currently 103*F down south. 🥵 Full on jealous

— Horse Rider (@Horse Rider)1558965746.0
It seems like you can get away with anything, even wearing a goddamn
trenchcoat
!
But there are weirder trends that have emerged.
And yes, I'm talking about this whole "long toenail" thing. Have you seen it yet?
Having long, luxurious fingernails has always been popular.
There's nothing better than a fresh coat of paint on long fingernails. Or maybe a sparkly set of acrylics. I can definitely support that.
There are some things that I cannot support, though.
I'm really not here for seeing the whole of my social media plastered with snaps of long toenails.
And people have opted for weird styles too.
From natural toenails to acrylics, there seems to be no end to this. Here are a bunch of the most... interesting ones that I've seen. Please hold your laughter and/or possible disgust until the end.
Firstly, we have pretty short but sturdy nails.
too many problems.
And now we're reaching extremely risky territory...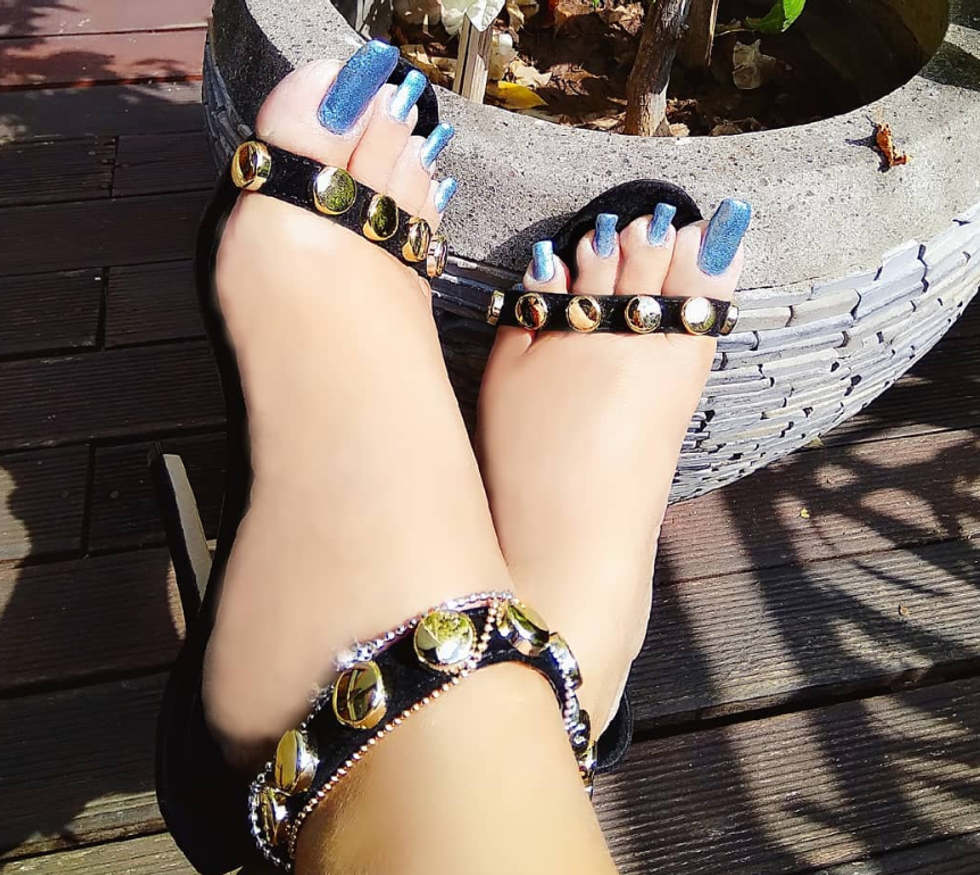 This user (@rosna_footmodel) has dedicated a whole account to posting pictures of her feet with long toenails.
And it seems as if this user has gone to extreme lengths with a classic.
You must need to get permission from the authorities to have these, right?
And other people are also not impressed with this particular trend.
Steve knows what he's talking about.
Samantha feels pretty strongly about this issue.
long toenails should be illegal. jail time

— . (@.)1563138257.0
A little
too
strongly maybe.
And so does Camilla.
I don't trust people with long toenails. #fact

— lilysturm (@lilysturm)1563378635.0
We don't trust 'em either!
I only have one question...
How do you wear shoes with those long-ass things?!