The Walking Dead has a cult following, but a New Jersey mom's controversial photo shoot might have taken her fandom too far — at least according to Facebook.
Photographer Alana Hubbard recreated the show's famously violent scenes with an unusual cast of models: Twenty-four children, ages three to seven.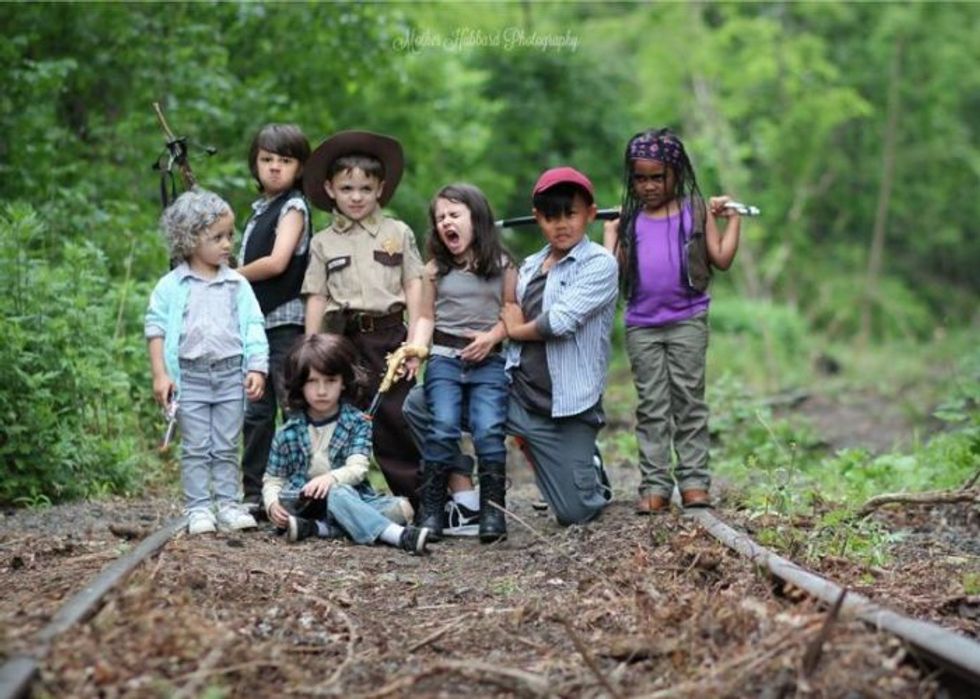 via: Facebook
One of the most controversial images depicts the series most disturbing scene, in which Carol, played by Hubbard's three-year-old daughter Mariana, asks the psychotic child Lizzie to "look at the flowers" while she puts a gun to the back of her head.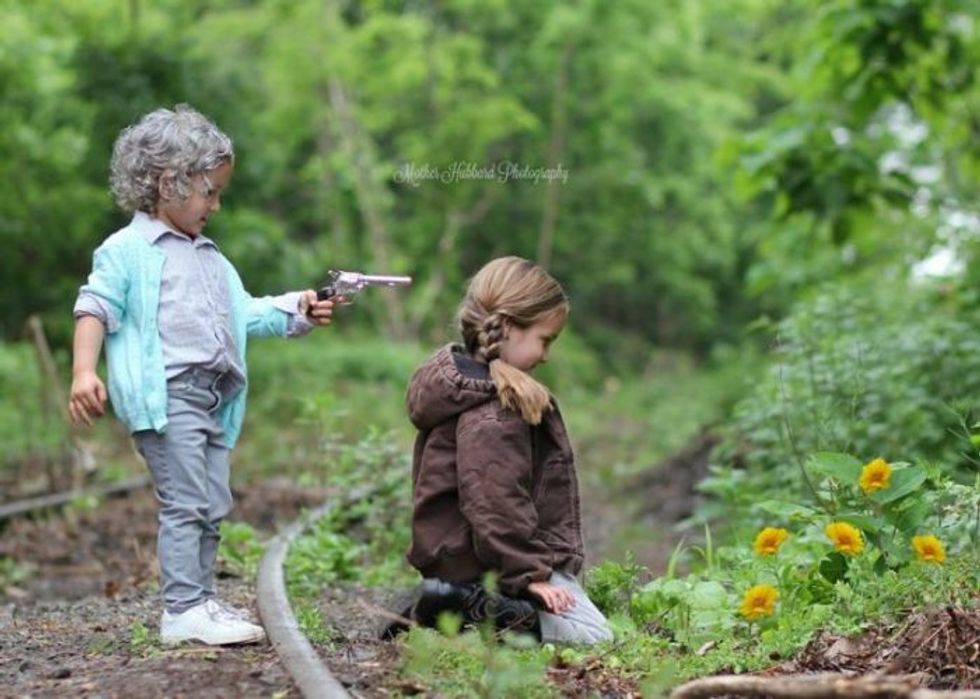 via: Facebook
All images have ample blood and gore, but Hubbard said she photoshopped the wounds in later on.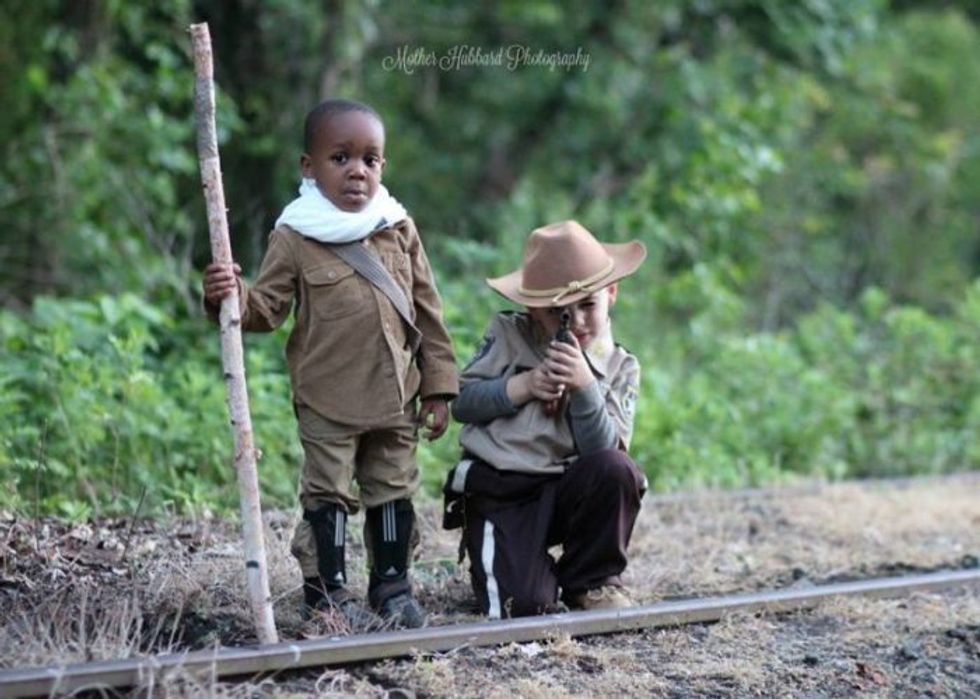 via: Facebook
"None of the children had ever seen the show," she said. "It was more about dressing up and having fun."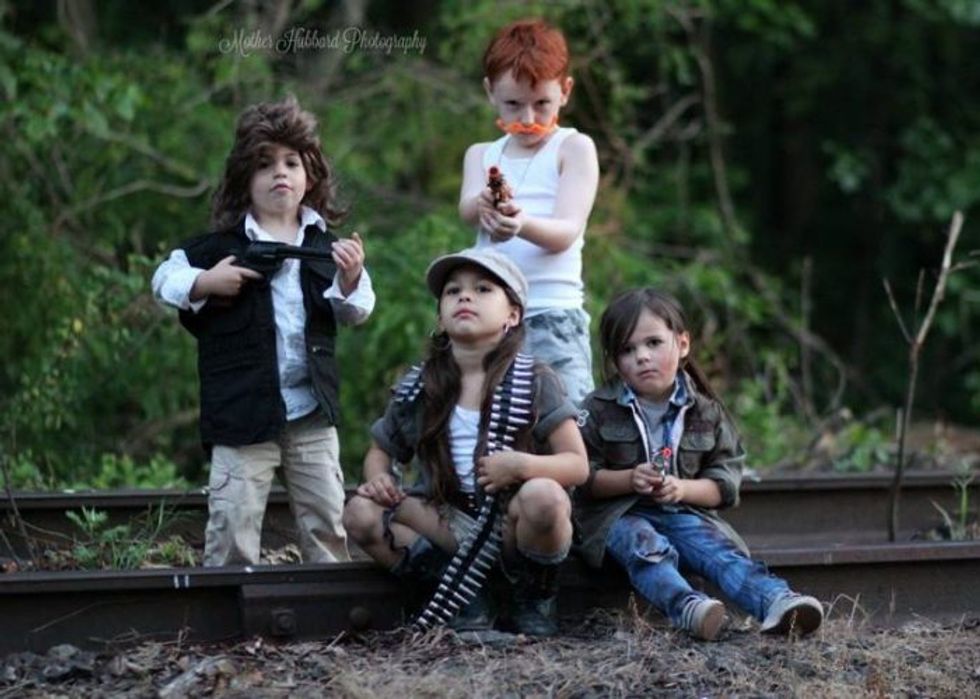 via: Facebook
But Facebook didn't see it that way, and banned Hubbard for 72 hours for repeated violations of its community standards with her "inappropriate" album.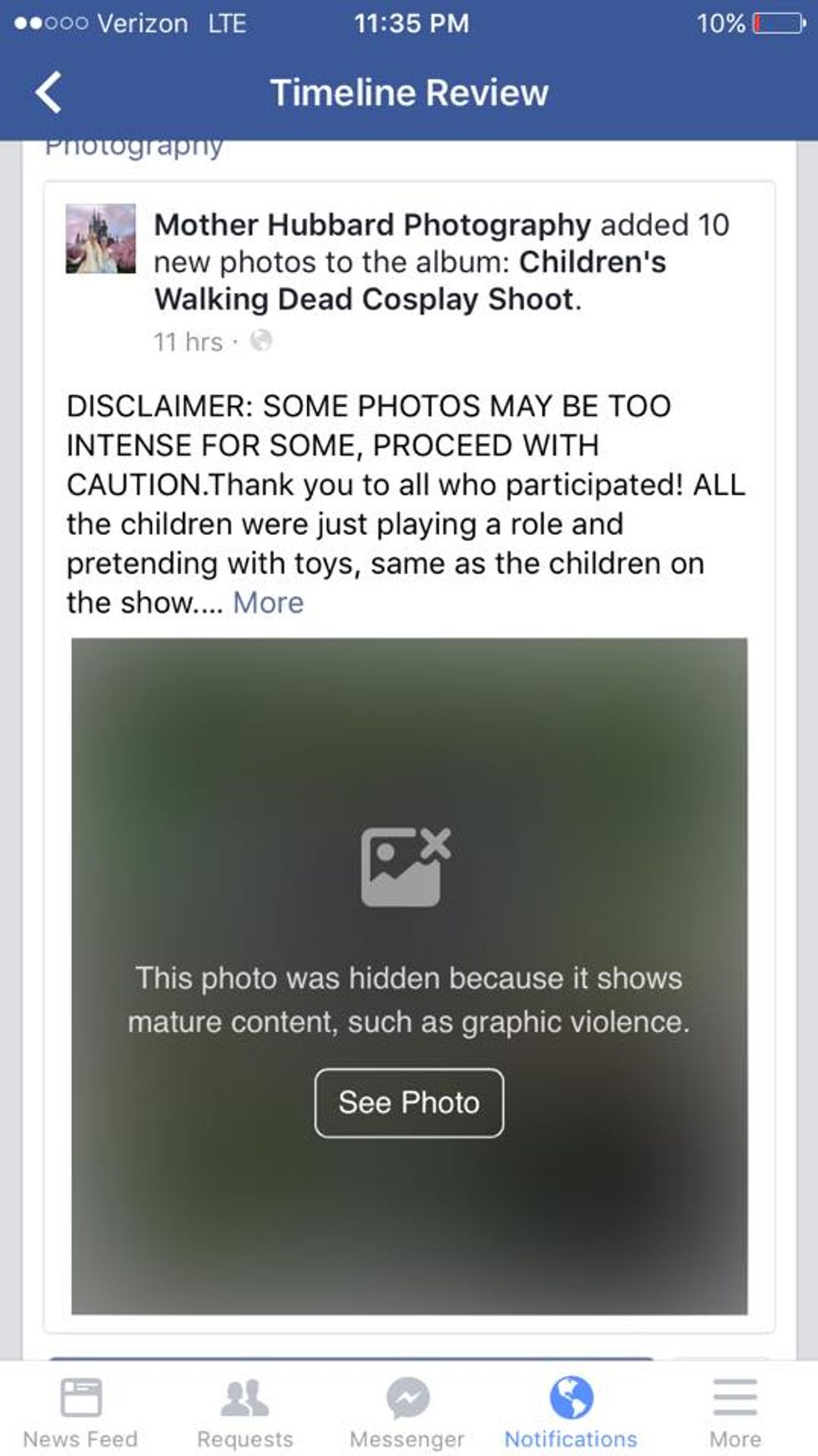 via: Facebook
The social network later apologized, however, and restored Hubbard's account, albeit with a "mature content" warning on some of the more graphic pictures.
Many people on her Facebook page agreed that it was too violent for children to be involved with, even if it was just for show.


While other people showed their support for the controversial series.


During the ban, Hubbard was powerless to defend herself.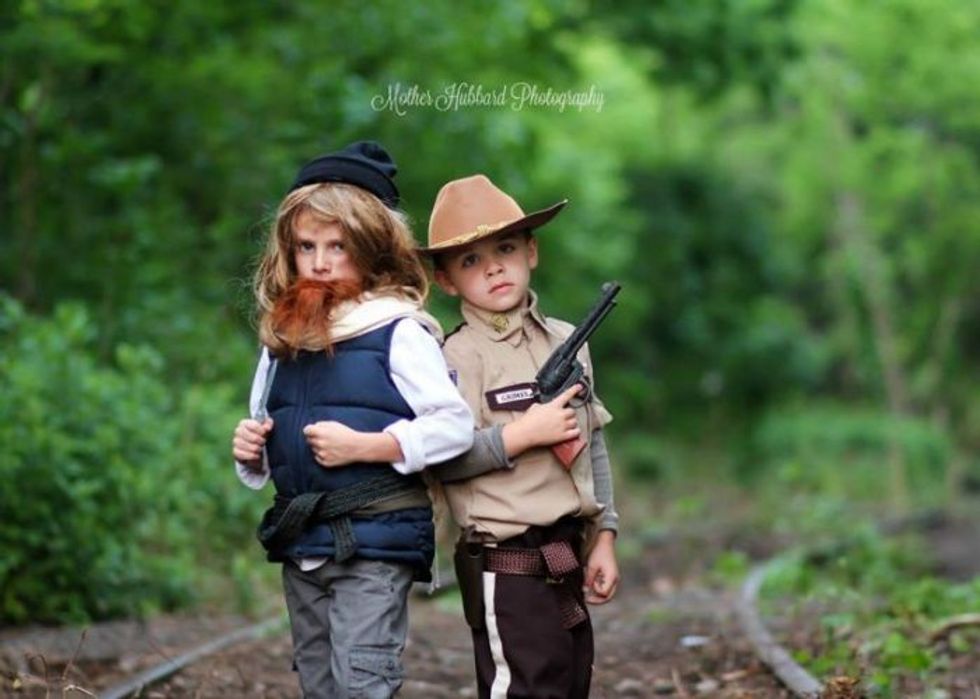 via: Facebook
"I had to sit idly by as thousands of people talked crap about my children, my photography and me as a mother," she said. "I felt like I was screaming with no voice."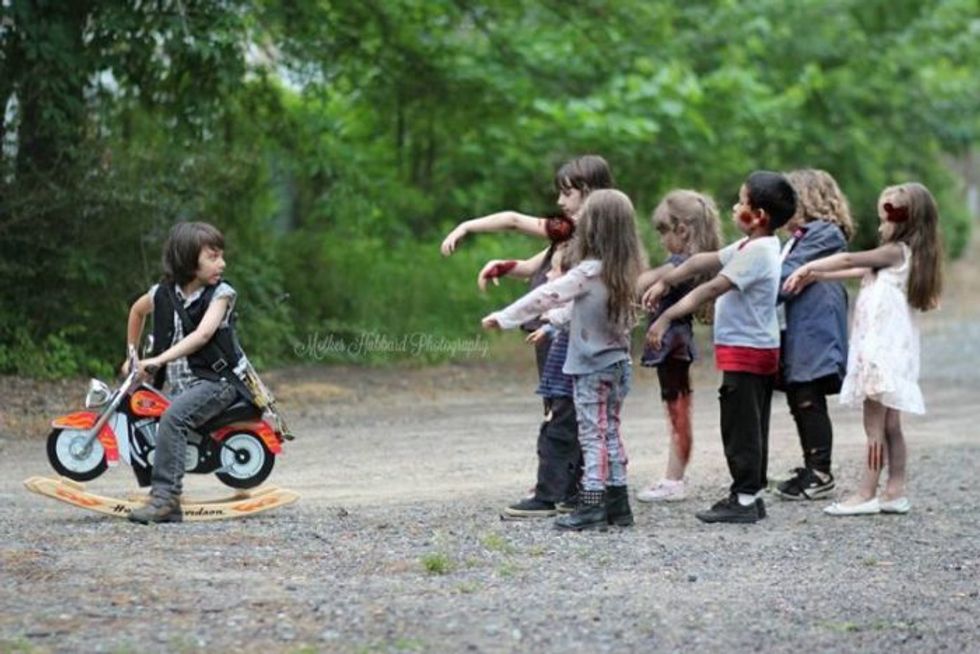 via: Facebook
"My Facebook is my livelihood," Hubbard continued. "Every second I was banned from Facebook was another dollar out of my pocket."
She ended up fine though, with her album being featured on The Walking Dead's website and more than 20,000 new followers to her Facebook page since the album was posted.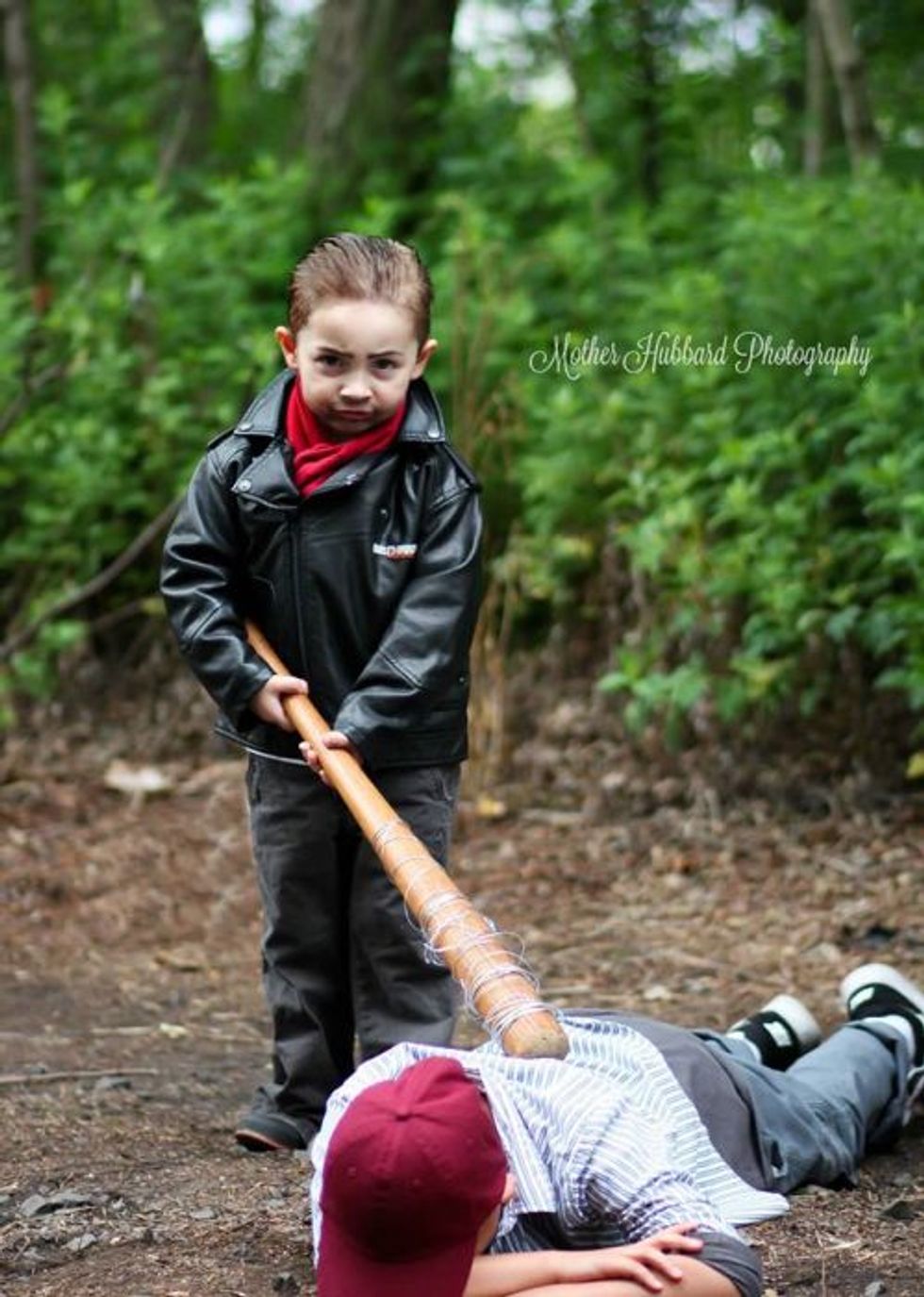 via: Facebook
"I would take all the haters, abuse, death threats and people calling my daughter horrible names if I knew this would lead to being recognized by the show," she
said
. "I don't regret it. I would do it over again." What do you think — creative or over the line?