People are using social media more than ever during these dark and uncertain times.
Facebook has announced they are releasing a new "hugging" reaction later this week to offer extra support during the pandemic, and people are loving the idea.
Facebook is really the original social media giant.
Founded in Cambridge, Massachusetts, in 2004, it is considered one of the Big Four media giants alongside Amazon, Apple, and Google.
For a long time, it dominated the internet.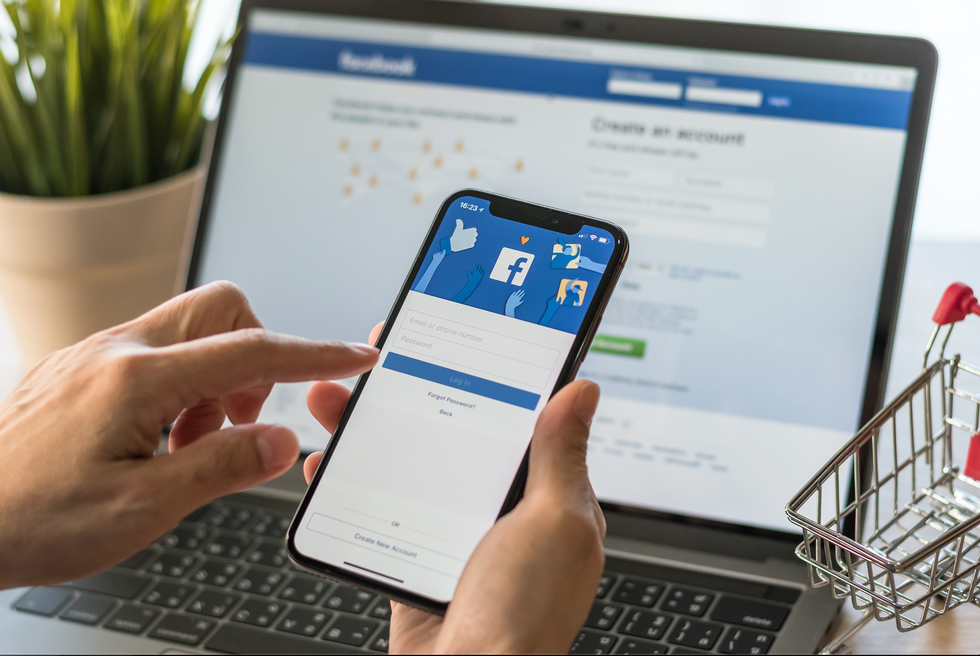 via: Shutterstock
In the early '00s, pretty much everyone was a Facebook addict, spending hours writing on one another's walls and "poking" each other.
The founding of the platform has become something of a legend.
via: IMDB
The 2010 biographical drama movie,
The Social Network,
told the story of how the company was founded by Harvard student, Mark Zuckerberg. The movie starred Jesse Eisenberg, Andrew Garfield, Armie Hammer, and Justin Timberlake.
Over the years, Zuckerberg has proven himself to be a shrewd businessman...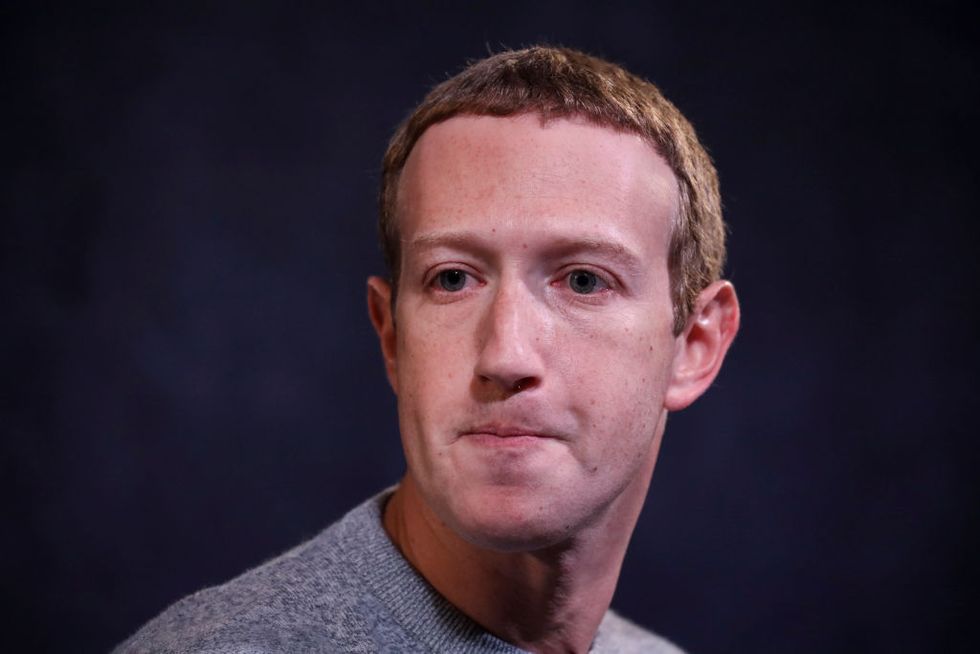 via: Getty
And one of the areas in which the Facebook empire has truly excelled in is through clever choices of acquisitions.
In April of 2012, Facebook acquired Instagram.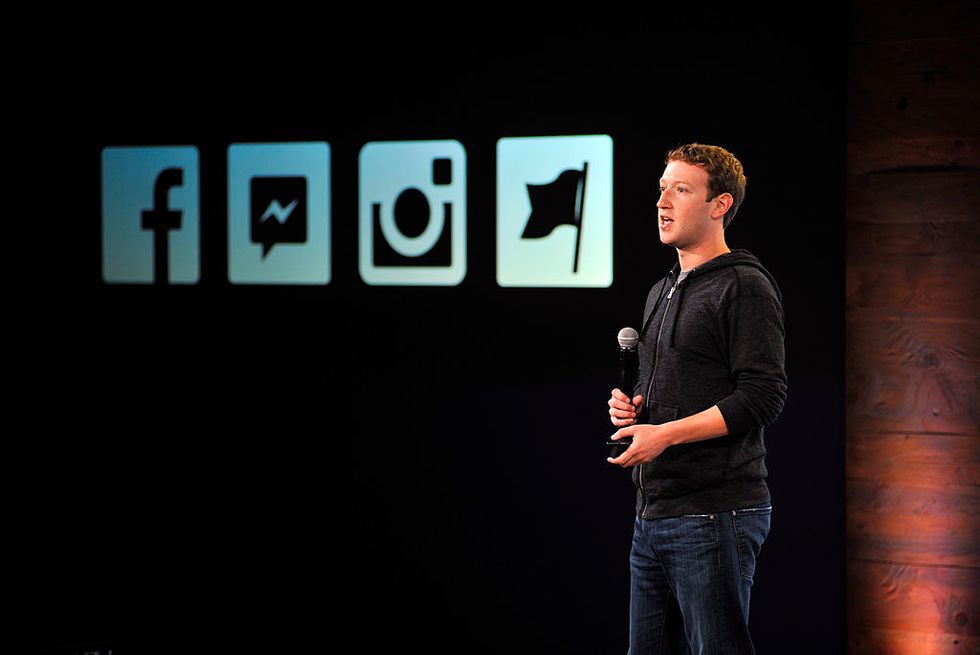 via: Getty
The purchase cost
one billion dollars
and was one of the most expensive social media spends to date. But it's clear that it paid dividends, as Instagram has only grown in popularity since 2012.
And that wasn't their only smart buy...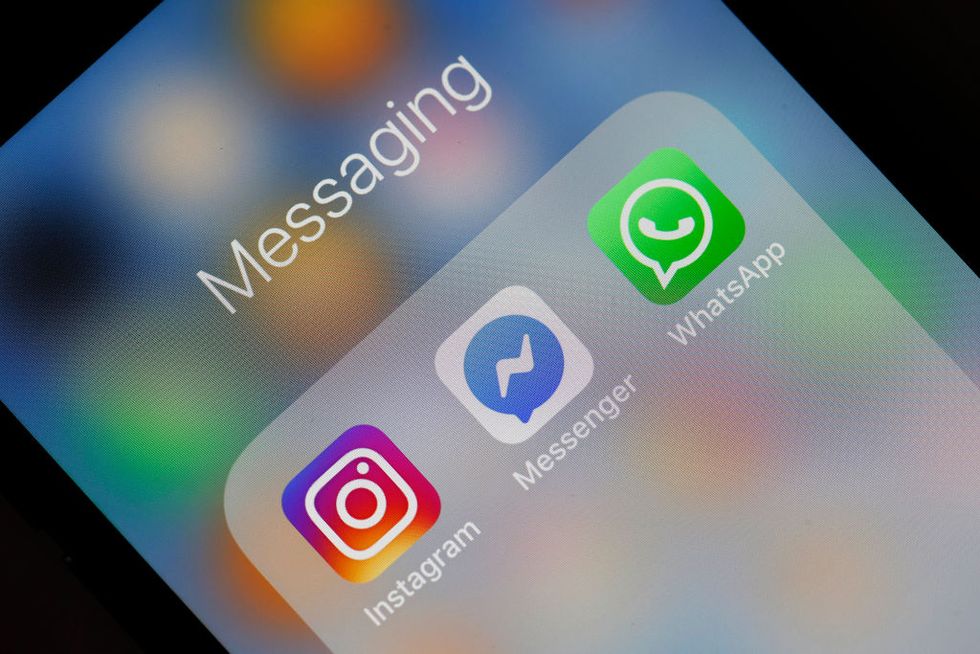 via: Getty
In 2014, Facebook acquired chat platform, WhatsApp, for a whopping
nineteen billion dollars.  
But there's something weird about this trio of platforms.
For the most part, it seems as though most of us tend to forget that the three are even connected. At least until the server goes down and they all crash at once, that is.
But, in recent years, Facebook has really gone downhill.
What used to be a trendy app filled with college students and other young, cool people is now almost exclusively populated by older generations who can't quite get the hang of the internet.
Let's face it...
The younger generation is now completely obsessed with Instagram and Twitter, and Facebook remains to be the platform gathering dust on the sidelines.
It's a shame, really.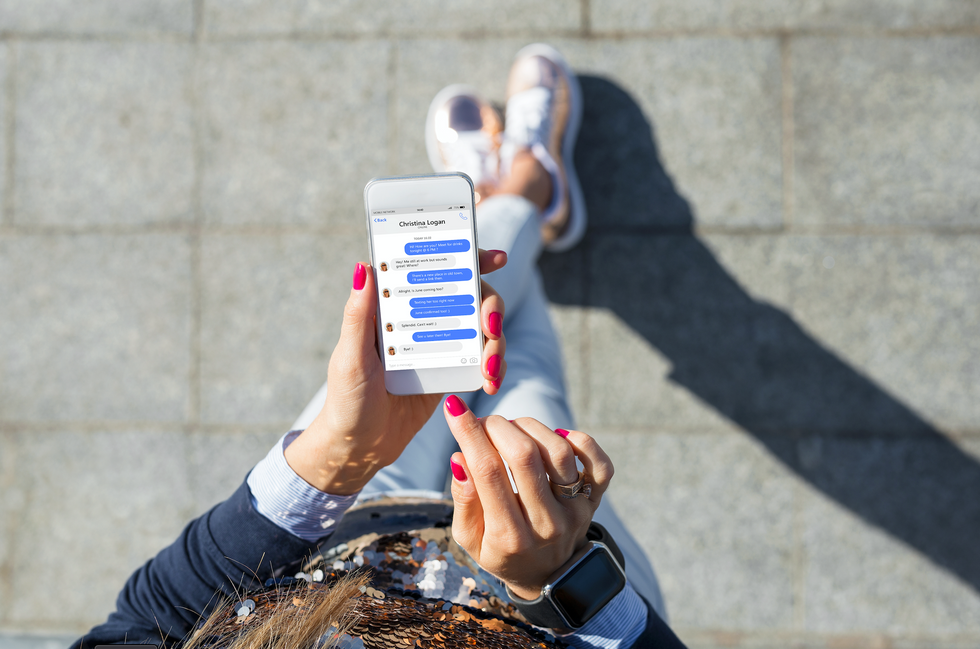 via: Shutterstock
Who remembers the early days of Facebook when
everyone
was using it? Well, we most certainly do!
But there's no denying that the platform has evolved over the years...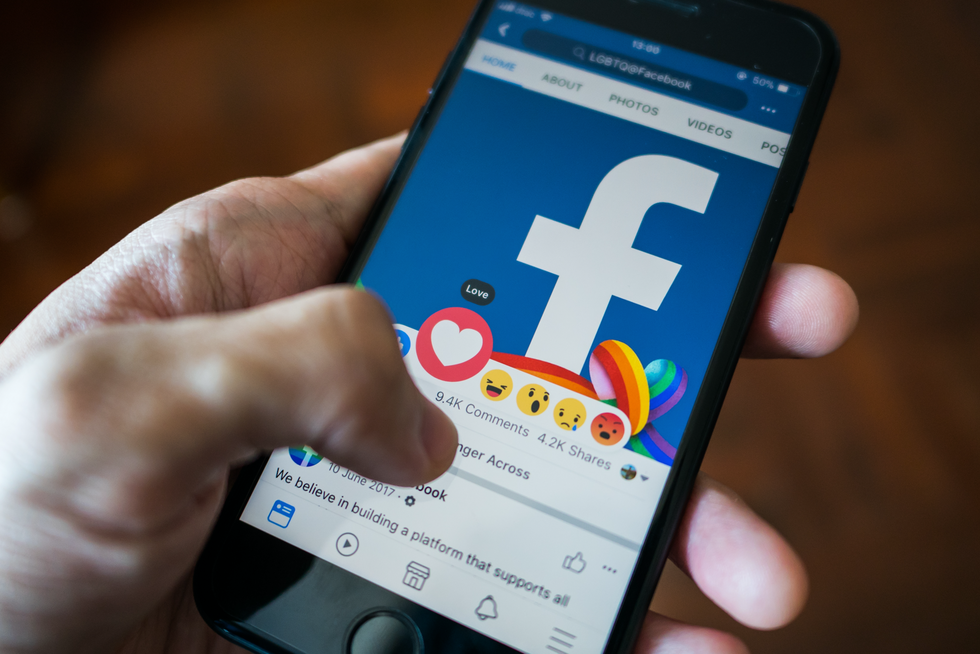 via: Shutterstock
And now, the people behind Facebook are doing everything they can to benefit each and every one of its 2.45 billion users.
We are all well aware of the pandemic crisis that we are currently living through...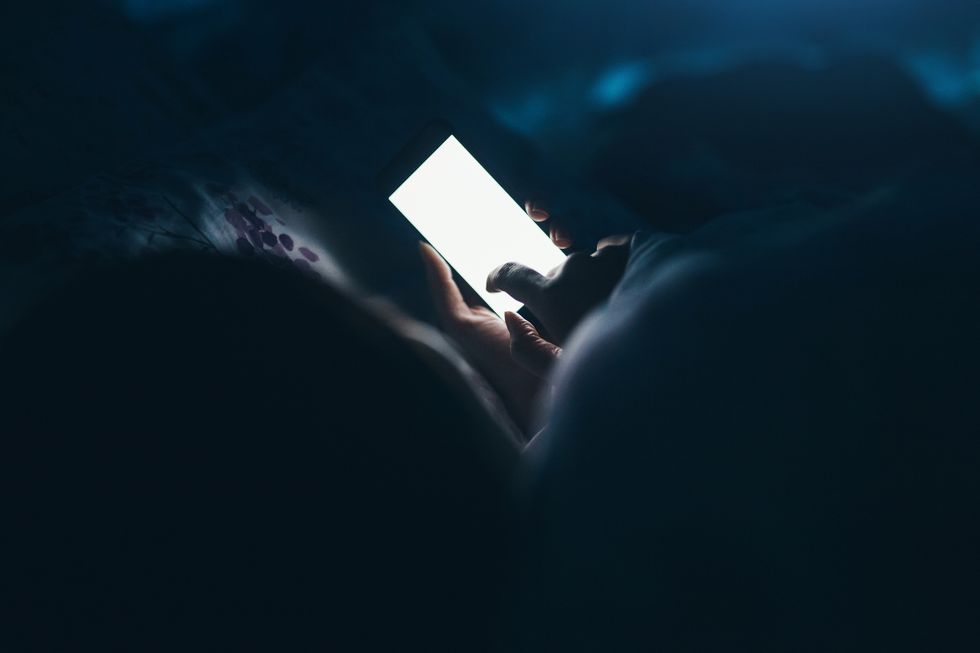 via: Getty
And more people
than ever
are now active on social media during these dark and difficult times.
People are using social media platforms such as Facebook to stay connected with their family and friends during this global lockdown...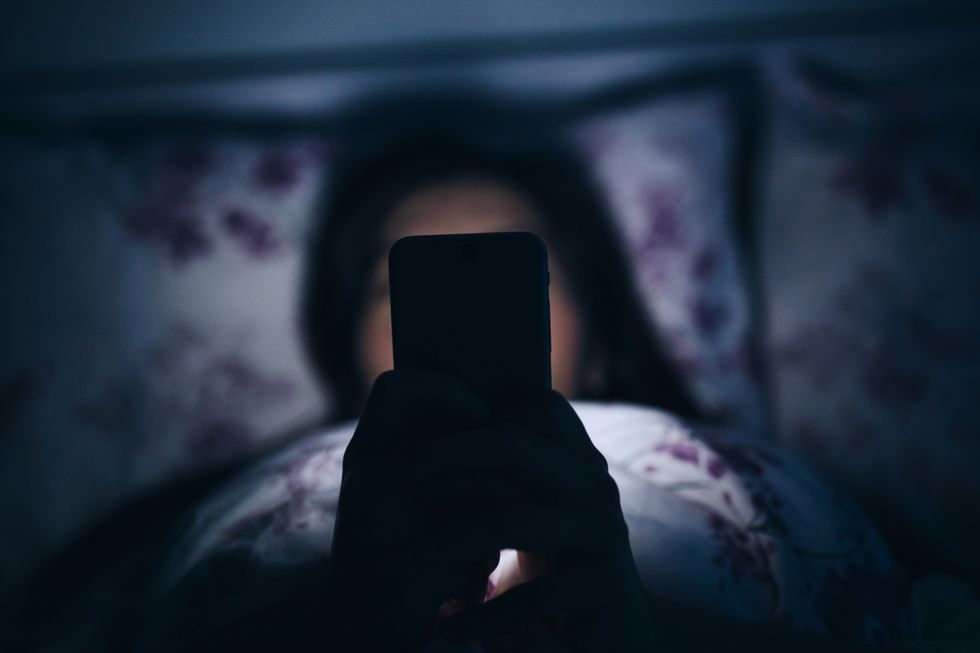 via: Getty
And now, the people behind Facebook have come out with a new feature to connect their users even more.
Introducing...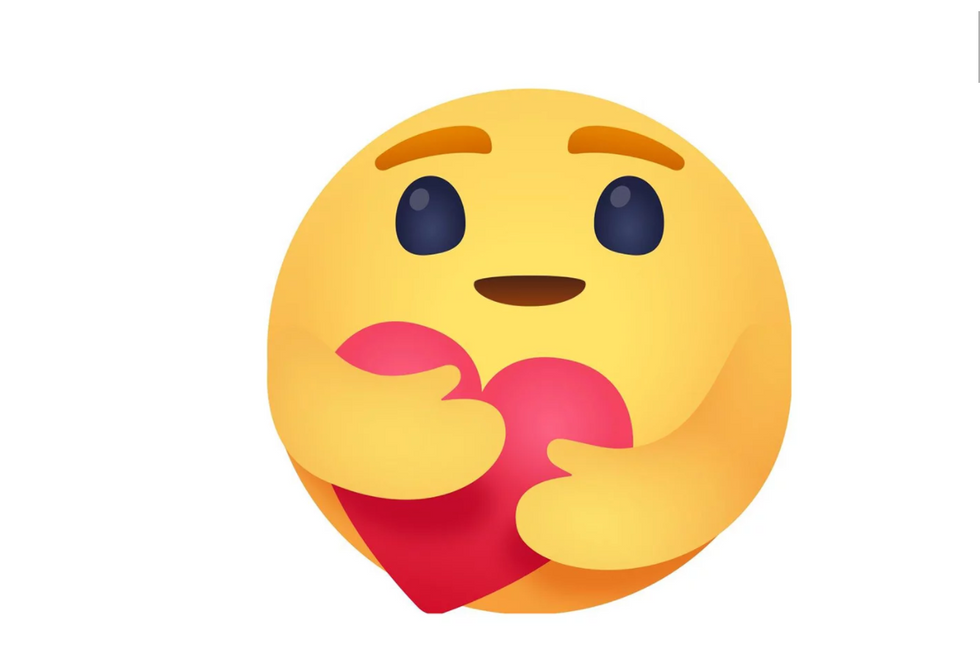 via: Facebook
The new hugging reaction emoji.
Starting on Friday this week, the social media giant will be rolling out its seventh reaction button...
Which will take place next to the other reaction buttons, which includes a crying face, a love-heart, an angry face, and a laughing face.
The new hugging reaction is there for users to show some "extra support."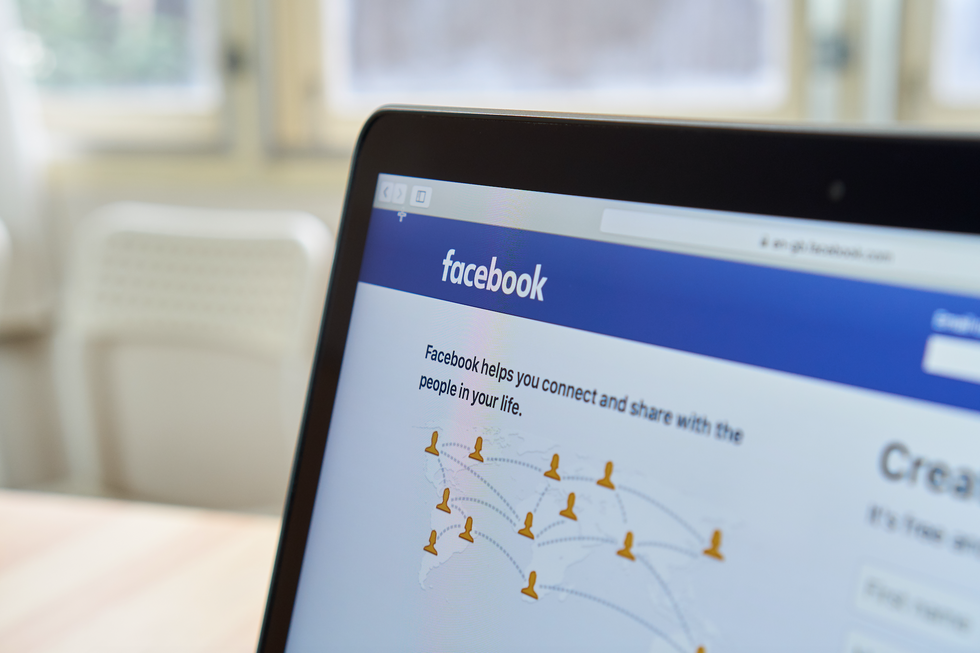 via: Shutterstock
Fidji Simo, head of the Facebook app, told 
USA Today:
"This idea of a hug reaction came back consistently as one of the emotions and feelings that were missing from reactions. So that's something that was always on our minds. And with the crisis that we are going through right now, there is no doubt that people need more compassion, more support."
She explained that the reaction on Facebook will be available to show compassion on status updates, messages, photos or videos while on Messenger.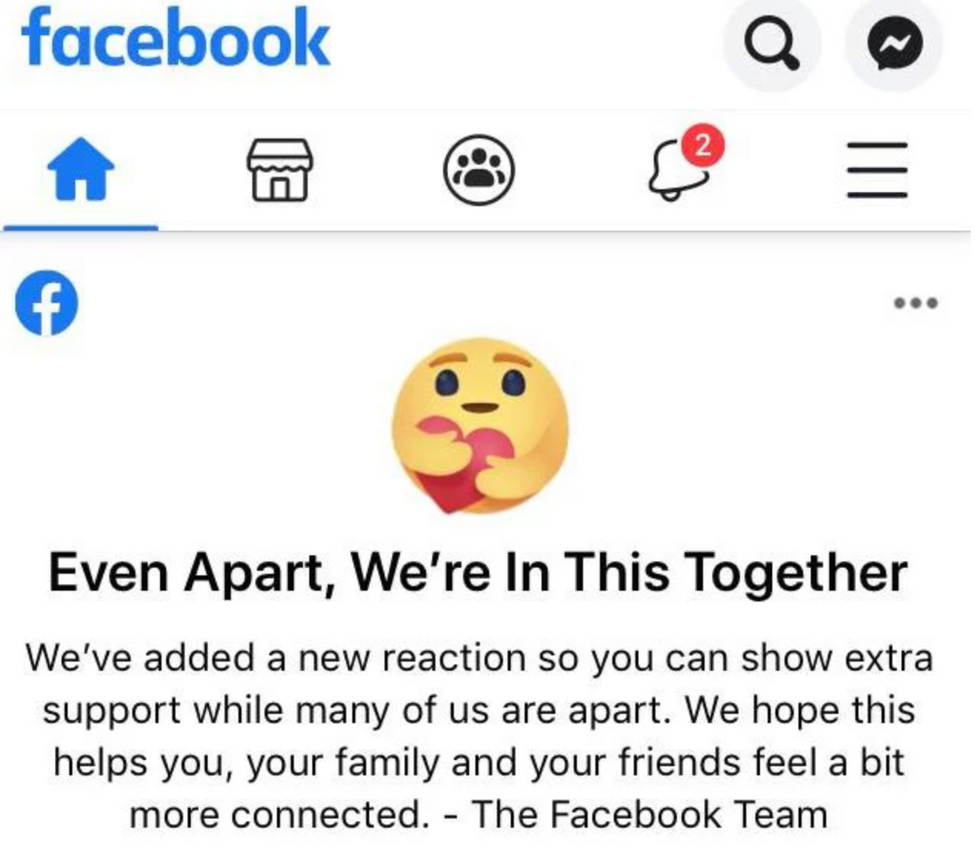 via: Facebook
Users can click the vibrating heart "when a regular heart does not feel like enough." "We've added a new reaction so you can show extra support while many of us are apart," the update on Facebook reads, "We hope this helps you, your family and your friends feel a bit more connected."
It seems that many users are eagerly anticipating the release of this new feature...
And many families are now relying strongly on Facebook to stay connected with their loved ones, meaning the addition of this feature will allow them to send their love in a much more obvious way.
Many users feel reassured by the new feature...
Love @FacebookApp's new feel-good reaction 🤗❤️ – an emoji hugging a heart – in addition to like, heart, LOL, wow, s… https://t.co/S8nQ3pJY4c

— Dr. Aygul Zagidullina (@Dr. Aygul Zagidullina)1587294720.0
As it is no secret that
so many
people out there are struggling with anxiety over the pandemic crisis.
We truly look forward to this new Facebook feature...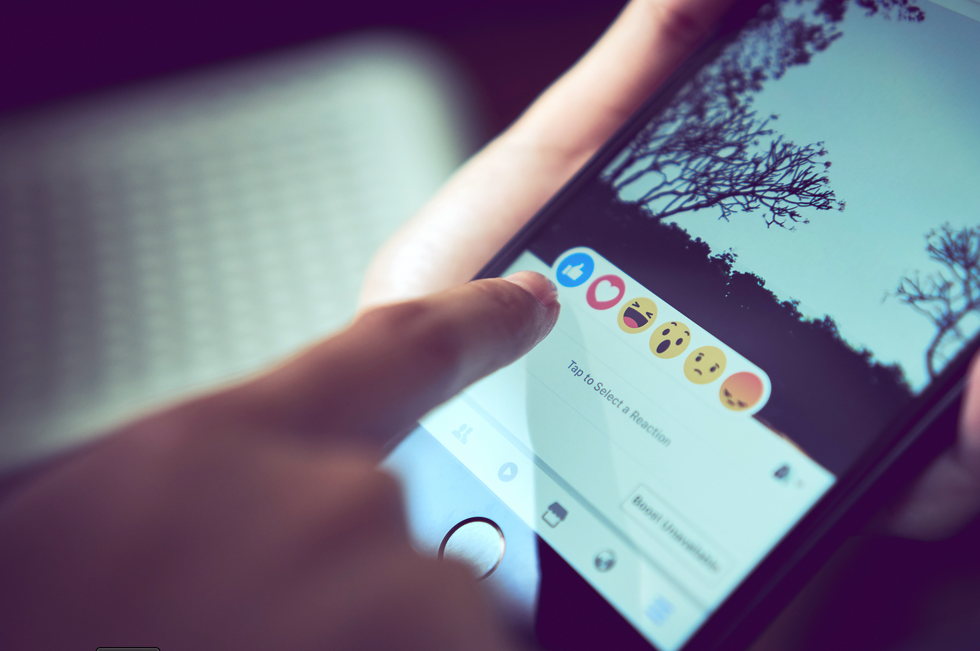 via: Shutterstock
And we hope it will bring some love and reassurance to many anxious users out there. Make sure to keep scrolling to learn about the news reporter who accidentally turned on face-filters before going live on air...