A woman had a slightly strange way of commemorating the loss of her hubby...
We all grieve in different ways.
via: Getty
When you lose a loved one, there's no rulebook that details
how
exactly you need to behave in order to cope with your loss.
For most, the funeral is the pinnacle point of closure.
via: Getty
The ceremony in which people make their final goodbyes is typically the biggest form of closure for most.
However, what happens after the funeral?
via: Getty
Sadly, grief isn't something that magically evaporates once the burial or cremation has taken place.
Grief is a long and painful process...
via: Getty
And most people take years to fully move on from their grief, while others will sadly never move on at all.
But there are plenty of methods that can help ease the pain of grief...
via: Getty
While some opt for counseling and therapy, others use more
symbolic
gestures of remembrance, such as lighting candles in the memory of their loved ones.
For centuries now, people have been finding comfort from these symbolic gestures...
via: Getty
But, in more recent years, people have been taking their methods of grief to the next level.
Instead of the more traditional methods of remembrance...
Making keepsakes out of the ashes of the deceased has been growing rapidly in popularity.
Traditionally, ashes are scattered in a place that holds some relevance to the person who has passed...
via: Getty
But, these days, more and more people are instead opting to get these ashes made or incorporated into a keepsake.
Jewelry is one of the more popular choices.
via: Getty
Thousands of companies now offer a service where you can get the ashes of a loved one incorporated into the stone or jewel of a ring or a necklace.
If you think about it, the essence behind it really is beautiful...
via: Getty
By incorporating the ashes into a solid keepsake, a person is able to keep a little part of their loved one with them forever.
However, one woman has now gone and taken this gesture to a whole new level...
By incorporating her grandmother's ashes into a message in a bottle.
The whole thing sounds completely ludicrous.
But we promise you, the finished result is surprisingly sweet.
In fact, some on the internet are feeling emotional.
The meaning behind the strange gesture was actually pretty sweet.
And the rest of the world loves it, too.
Who would have guessed this would give us all the feels?
What an incredible gesture...
The Alvarez family from Carballo, Spain, found the washed-up bottle on the beach.
They couldn't believe what they were seeing.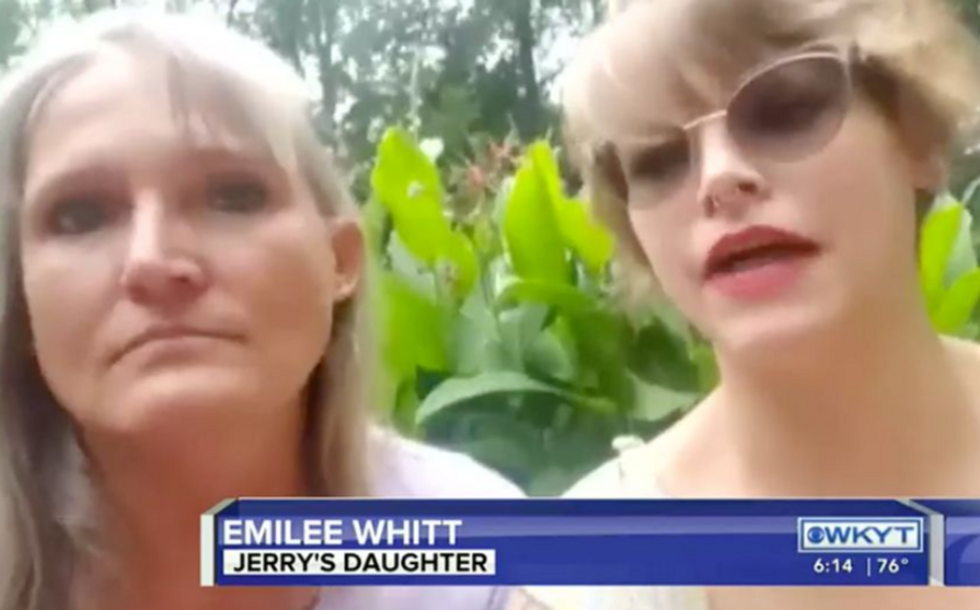 via: wkyt
Inside was a note explaining the contents were the ashes of Jerry Whitt.
He had died two years earlier and 64,000 km away in Kentucky.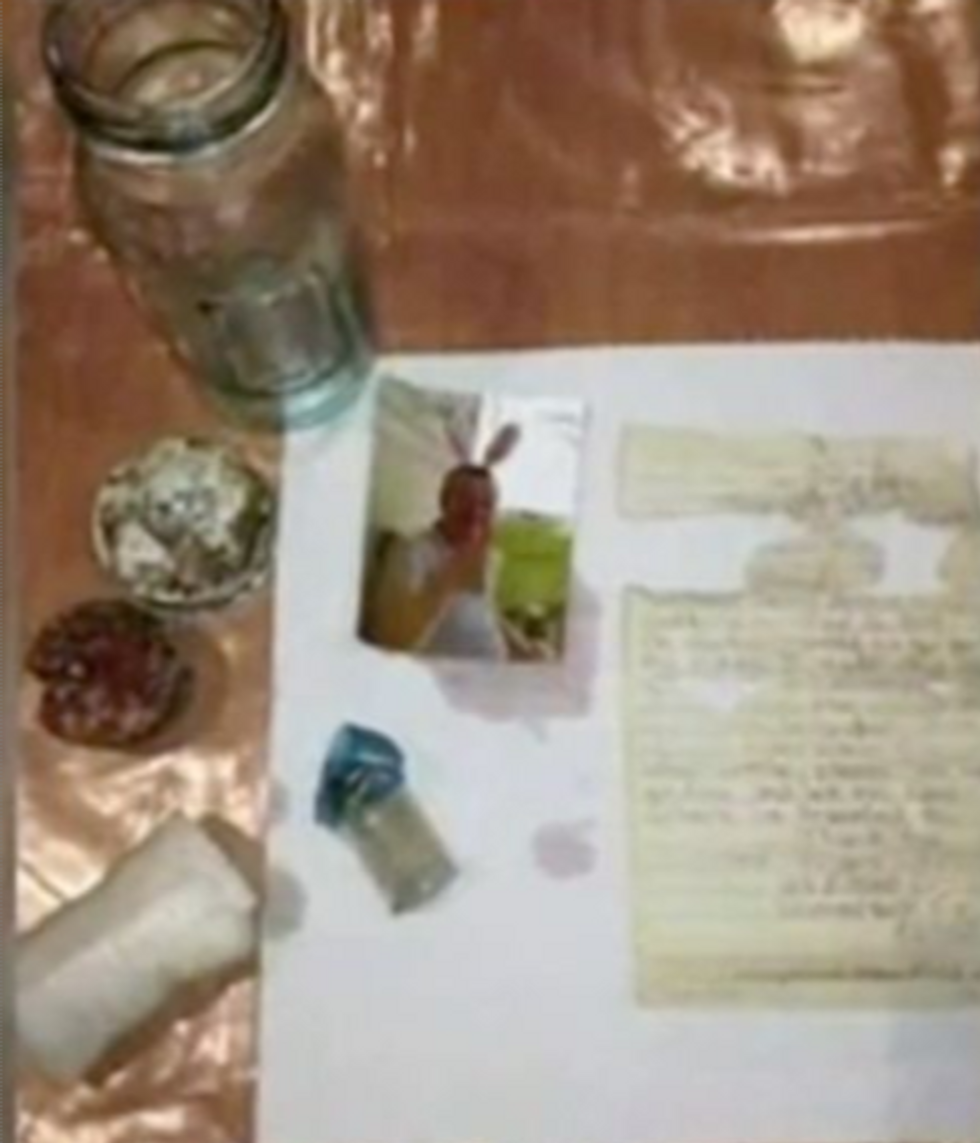 via: wkyt
And his wife, Mary, knew becoming a message in a bottle was on his bucket list.
"I decided to put Jerry's ashes in a bottle, and his picture and a note, I thought that this would be a good way that he could travel," Mary said.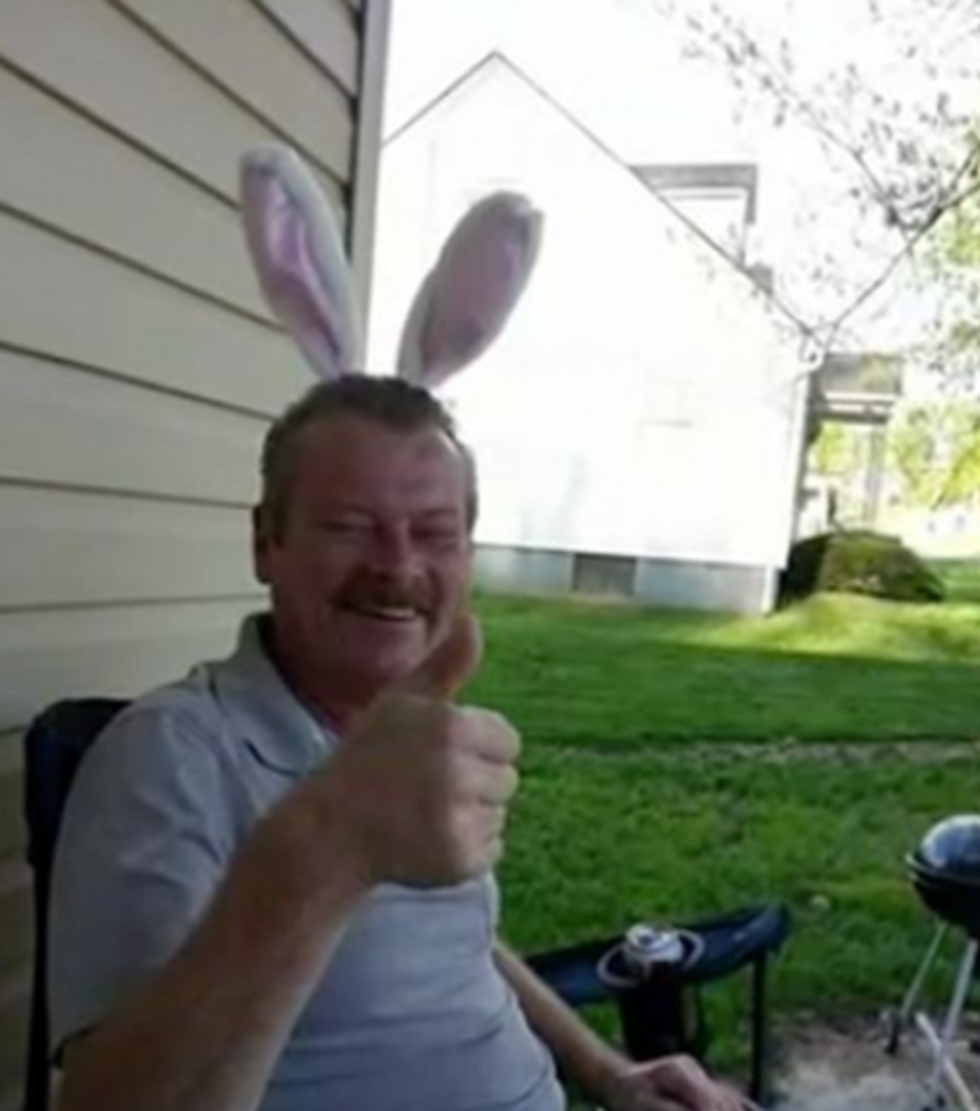 via: wkyt
"I think he would be so excited so think that we have friends in Spain now, you know, we video chat with them, we talk often and he would have absolutely loved that."
It's a pretty amazing story!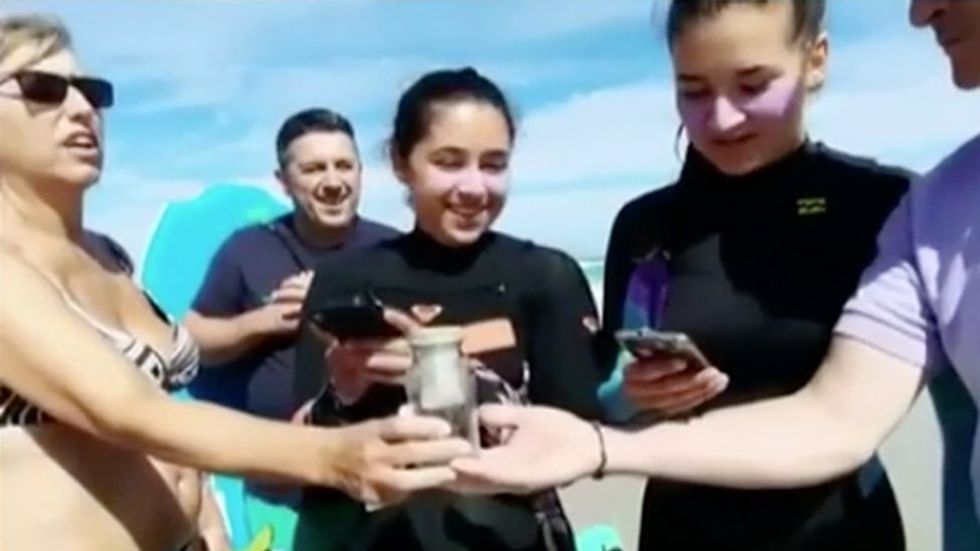 via: wkyt
Want another strange funeral trend? Scroll on for the truth behind the dancing pallbearers you've seen online.