Wendy Williams is known for being outrageously outspoken and this has often landed her in hot water. But her most recent comment has caused a lot of anger, as it was about our beloved Joaquin Phoenix.
Keep scrolling to see exactly what she had to say...
Wendy Williams is a talk show host, former radio DJ, actress, and author.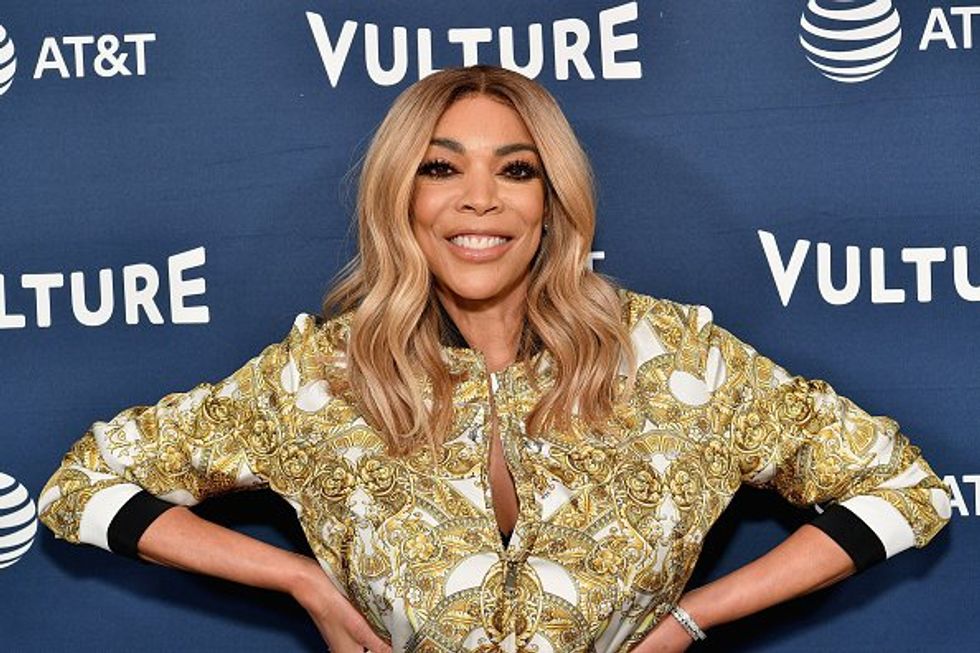 Basically, this woman can do it all. She's been in the business for a 
long
time.
She has a long history of working in radio...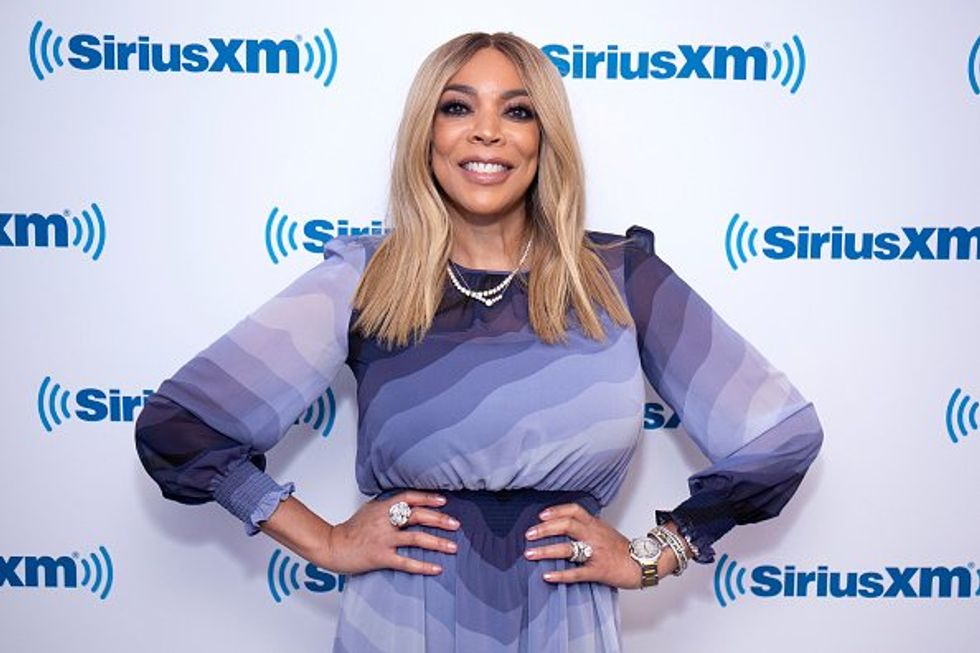 Williams has an incredibly charismatic personality, so it's no surprise she found success on the radio.
Her radio career spans back to the late '80s.
When she was eventually hired by a Philadelphia radio station, her candidness on the air helped the station jump in its rankings.
In 2001, Williams was hired fulltime in a syndicated time slot.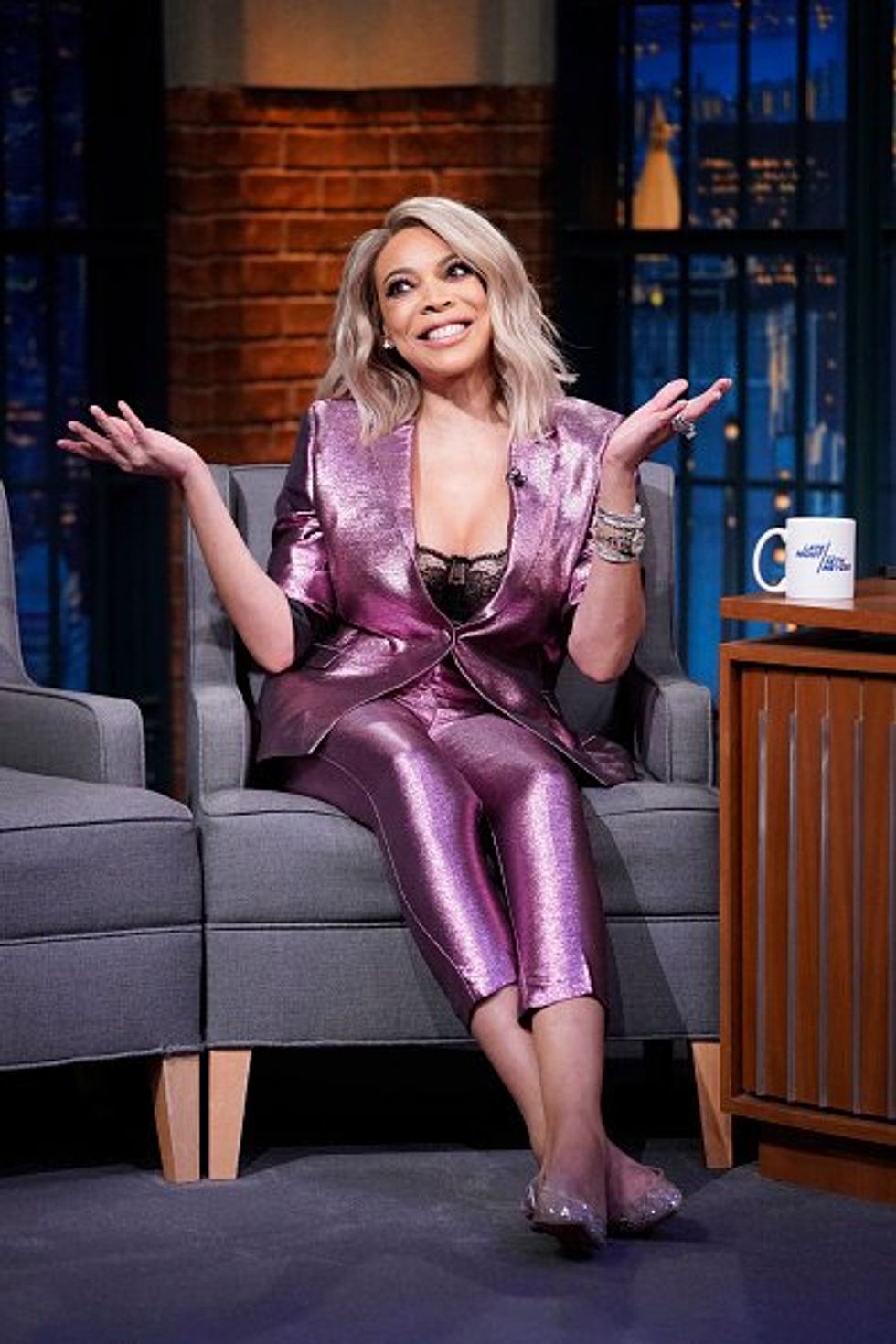 And by 2008, she was syndicated in numerous markets, spanning across the United States, eventually making it into the National Radio Hall of Fame.
But Williams left her radio show in 2009...
It was time for her to focus completely on what would become her iconic talk show, The Wendy Williams Show.
The Wendy Williams Show has now been on the air for 11 years.
If you're looking for a show that has a pulse on trending topics and hot celebrity gossip, this is the talk show for you.
Not to mention that Williams is a hilarious host, so it's no surprise that the show has been on the air for some time.
Along with hosting her talk show, Williams is also an actress...
Drop Dead Diva and in the movie Think Like a Man. 
She really can do it all.
Don't believe it? Well, take a seat. Williams will prove you wrong.
Her lack of fear of holding back isn't always a good thing...
Who remembers the time when she said that nobody feels sorry for
Meghan Markle
? Now
that
was savage.
But Williams' most recent comments have certainly ruffled some feathers...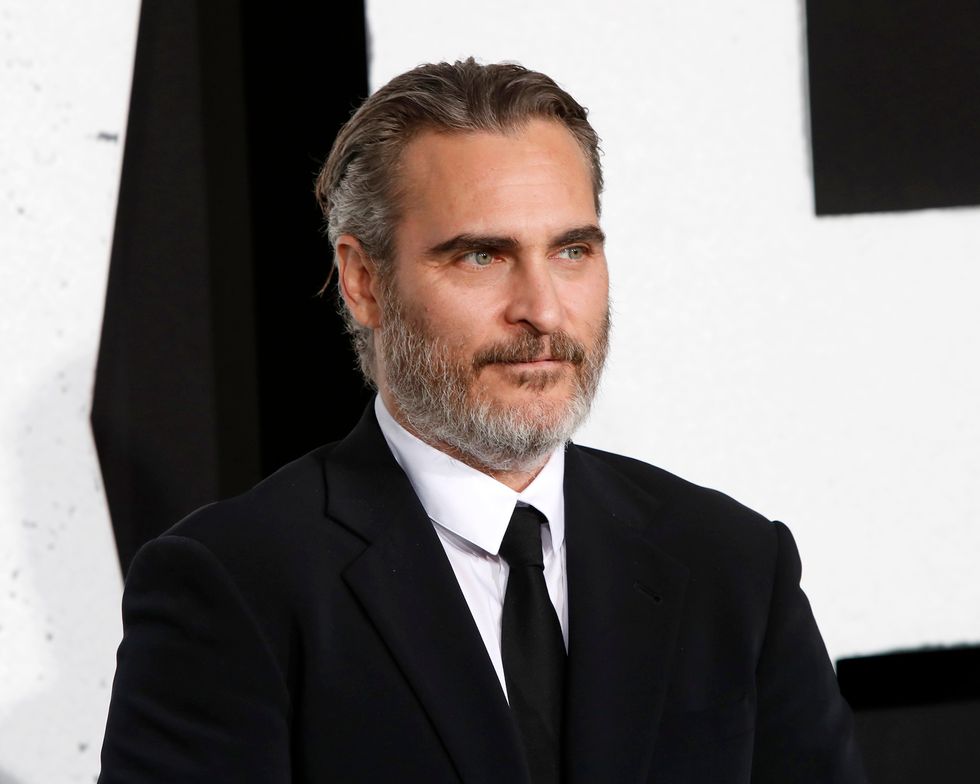 In a recent episode of
The Wendy Williams Show
, she was discussing the recent backlash against Beyonce for not standing up during
Joaquin Phoenix's
Golden Globe win.
Williams rushed to Beyonce's defense...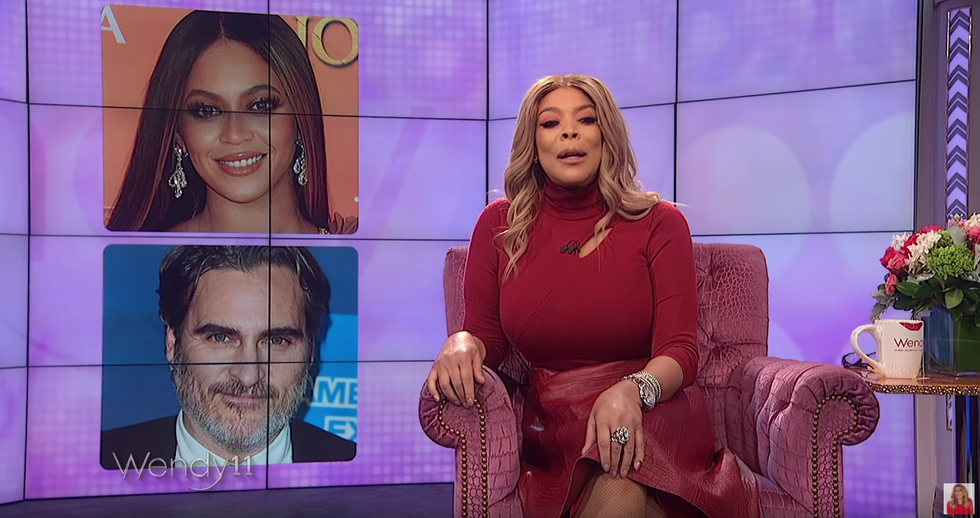 Purely for the reason that "nobody is Beyonce," which
isn't
the most valid of reasons.
She makes a comment about Phoenix, claiming that she doesn't even know who he is...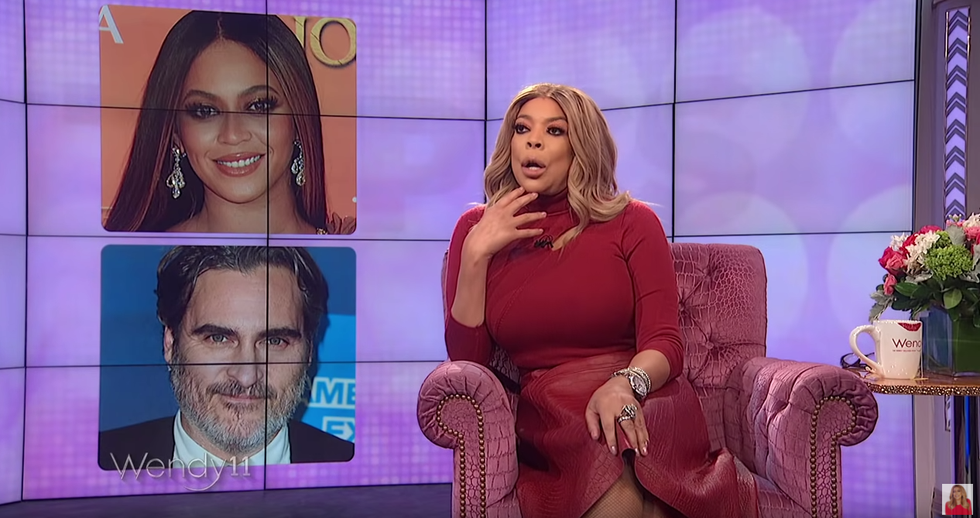 But she then starts showering the actor with compliments in regards to his looks, talking about how good looking he is.
This is when things take a turn for the worst...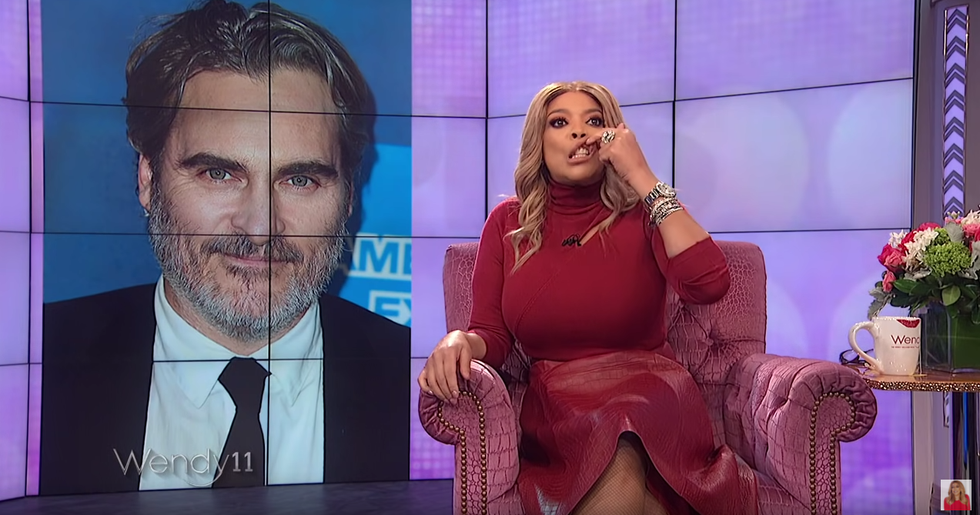 While gushing over his handsome and "striking" looks, Williams goes on to mention his cleft lip - all whilst
mimicking it
.
"I find it to be very attractive..."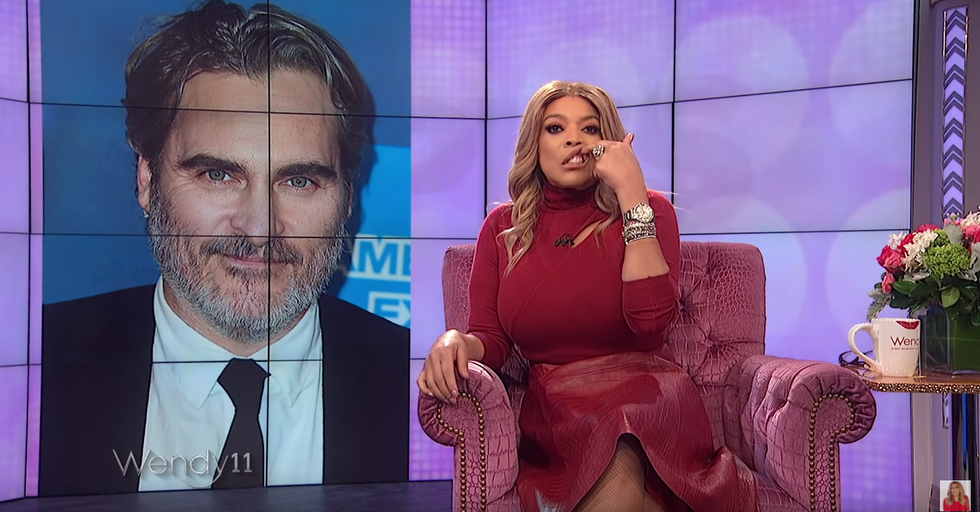 She poses with her finger pushing her lip up for a painful 10 seconds while the audience nervously laughs.
Not cool
, Wendy.
People are not happy.
Why isn't more people talking about @WendyWilliams making fun of a cleft lip? That's disgusting. She even took the… https://t.co/f41tepe2Ab

— Wowza (@Wowza)1578506814.0
Many have found William's mockery to be offensive and disrespectful to people who have cleft lips.
A cleft lip is something not to be made fun of.
@WendyWilliams my daughter was born with a CLEFTLIP I pray daily that she is able to grow up knowing how beautiful… https://t.co/Pg6zAwjwVl

— Adriane (@Adriane)1578440146.0
Many people on Twitter have been sharing their experiences with the disfigurement and they have outlined how many people with cleft lips grow up feeling insecure and self-conscious about their appearance.
Cleft lips require surgery...
My boy Fynn with his cleft lip, and then after surgery at 6 months old to Have it repaired, he had another surgery… https://t.co/S6SyjLAWs9

— Anton Hinton (@Anton Hinton)1578931446.0
And a young child recovering from painful surgery also isn't something to make fun of.
It seems that Wendy can't take this one back...
I'm still appalled at Wendy Williams addressing Joaquin Phoenix's cleft with such disrespect. It's honestly just he… https://t.co/aTvhnhPcDe

— r.c. (@r.c.)1578496351.0
And she is yet to respond and apologize to the backlash.
Watch the full episode here...
But keep scrolling to learn more about Joaquin Phoenix's big win at the Golden Globes...